Note that since going Paleo, the contents of my fridge and pantry has changed some, but I decided to leave these posts intact for the time being. Just imagine that all the grains, pseudo-grains, legumes and dairy products have now disappeared!
Wow… has it really been that long already since I shared the contents of my pantry with you?
To think that I had asked for a couple of DAYS for me to come up with the contents of my fridge!
Sheesh, it's been exactly 3 months! Unbelievable!
Really sorry about that guys… I guess time flies when you're having fun!
Well, alright, what do you say we don't waste time and get started right away? Otherwise, this post will last until next week!
That fridges DOES hold a lot of stuff after all… a lot more than I thought!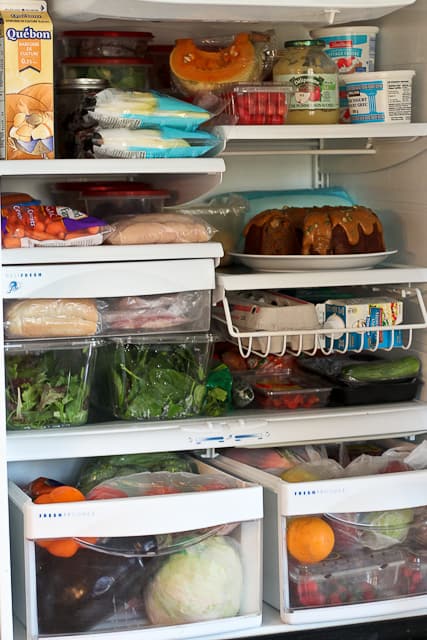 WHAT'S IN THE FRIDGE
THE "DAIRY" SECTION (AKA NON MEAT PROTEIN SECTION)

Dairy is something that I could never do without. Since I try to keep my meat consumption to a minimum while integrating as close as possible to one gram of protein per pound of body weight per day, I need to find other sources of protein to boost my intake. Of course, whey powder would be one of them, but dairy is also very high on my list, and so are egg whites, which I chose to also include in this section, even though they are not dairy…
Non Dairy Milk, usually Almond or Coconut Milk (I make my own)
Buttermilk (I use this all the time in smoothies and baked goods and pancakes and even salad dressings. It is a very decent source of lean protein and adds virtually no fat)
Pasteurized Egg Whites (The kind that comes in a carton. They are an excellent source of lean protein without the added fat)
Whole Eggs
Fat Free Plain Greek Yogurt (By far my favorite dairy source for lean protein. I go through at least 4 cups per week!)
1% Fat Cottage Cheese
Lite Mozzarella
Soft, Unripened Goat Cheese
Goat Feta Cheese
Sharp Cheddar
Blue Cheese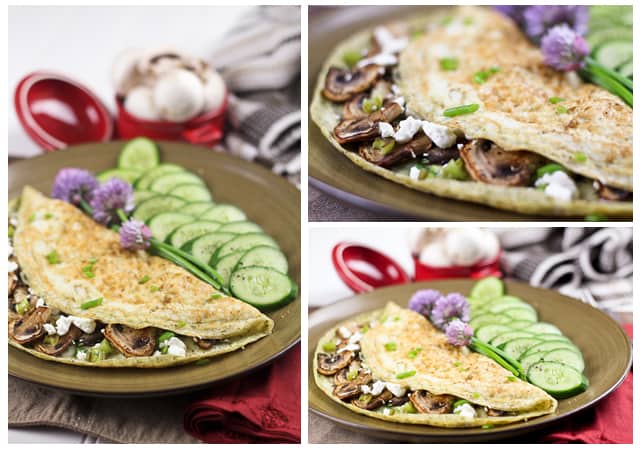 VEGGIES – FRESH
I eat salads every single day so I always keep TONS of fresh fruits and veggies on hand. Of course I try to shop according to season, so I'm not going to give you all the season specific produce that I buy here, but rather the ones that you could be almost certain to find if you opened my fridge or freezer at any given time of the year, regardless of the season.
Avocado
Baby Cut Carrots (I munch on those all the time)
Bell Peppers (Red, Orange and Yellow are my faves!)
Broccoli
Carrots
Celery
Cherry Tomatoes
Cucumbers (English and Lebanese)
Green Onions
Mixed Greens / Mesclun (I go through one full pound every week)
Mushrooms
Yellow Onions
Flat Parsley
Spinach (I go through one full pound every week)
Tomatoes
Sweet potatoes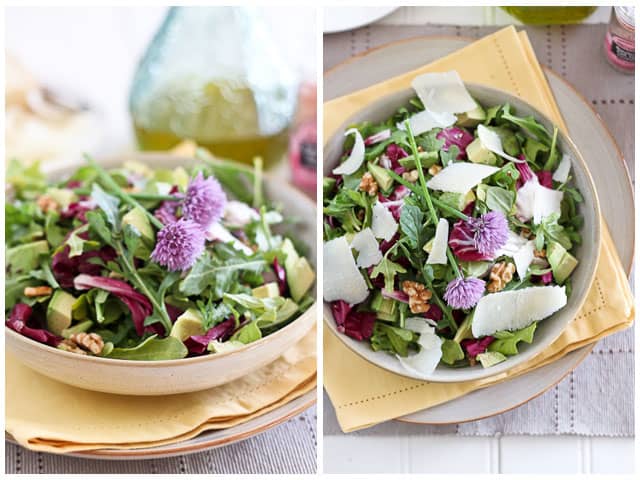 When in doubt… make a salad! Simple and Elegant Arugula Salad with Fresh Parmesan Shavings and Walnuts
FRESH FRUITS
Fruits I think are more of a seasonal thing… I always keep a great variety but really buy according to what's in season. I really wish I could have raspberries or strawberries or ground cherries in my fridge at any given time, but sadly, most fruits just plain disappear from the shelves when their season is over, or become crazy out of price…
These few, however, are always available and always have a place in my fridge.
Lemons / Limes
Apples
Bananas (Although I like to keep fresh bananas on hand, more often than not they end up in the freezer…)
Oranges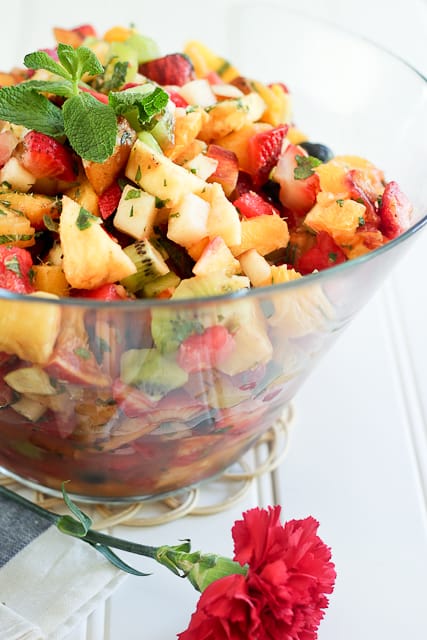 And when I get a chance, I love to whip up a good Fresh Fruit Salad. Gotta love summer, if only for that! 
CONDIMENTS
You will never see me use ketchup or mayonnaise, prepared mustard or much "prepared anything", for that matter. These are the few ingredients that I keep on hand to make sauces, dressings and vinaigrette, or to simply add flavor to a dish.
Salted Herbs (this is a really awesome product which, sadly, appears to only be available in Québec. You could very well make your own though, if you were so inclined. I can guarantee that you would not regret it!)
Fermented Garlic Flowers (Another product that only seems to be available here. I just love it. It doesn't leave garlic on your breath at all! If you can't get your hands on it, of course, you can always use garlic cloves instead)
Sambal Oelek (a spicy chili paste that you can find in most grocery stores in the ethnic section)
Dijon Mustard
Old Fashion Grain Mustard
Capers
Kalamata Olives
Green olives
SWEETENERS
Like I said earlier, you will never see me use refined sugar! And I do mean NEVER! Most of my sweeteners I keep in the pantry, but these two have to be kept in the fridge.
Fresh Gingeroot (Helps create an illusion of sweetness, as well as add a little bit of zing to dishes)
Date Paste (To add a little bit of sweetness to my baked goods, date paste has become a big favorite of mine. I use it in almost all of my recipes now.)
Date Paste. My ultimate mostest favoritest all natural sweetener! 
WHAT'S IN THE FREEZER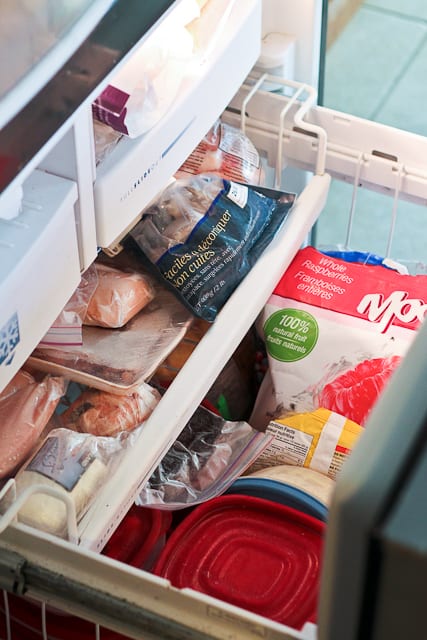 VEGGIES – FROZEN
I prefer to eat my vegetables fresh, but it's always nice to have some in the freezer that you can easily fall back on in case of an emergency…
Green Peas
Corn Kernels
Asian – Stir Fry Blend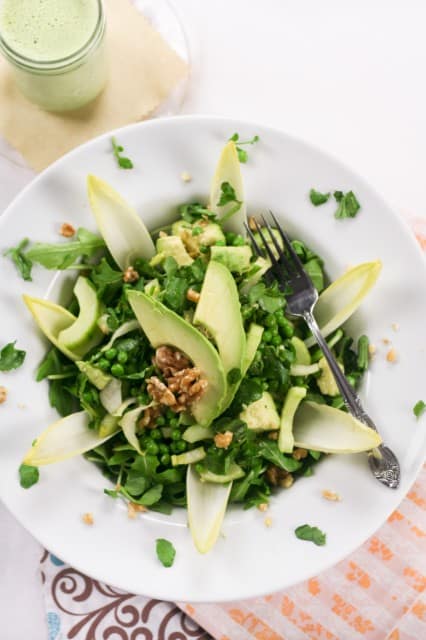 Frozen Green Peas sure saved the day here! Lean Mean Green Salad, with Creamy Cucumber Dresssing
FRUITS – FROZEN
I do make tons of smoothies, so for me frozen fruits are just so convenient to have! I could never be without them anymore. For bananas, what I do is peel and cut them in half when they are ripe, then freeze them in resealable freezer bags. I can then take them out one half at a time and use frozen to make smoothies or get as many pieces as I need and thaw to use in recipes.
Bananas
Mangoes
Raspberries
Mixed berries
Sliced Avocados (awesome in smoothies)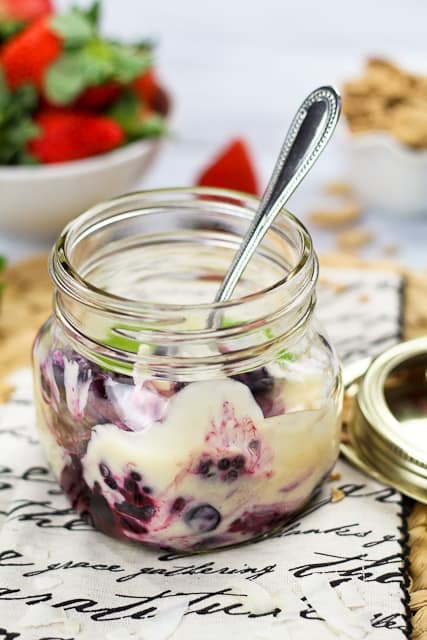 MEAT / FISH – FROZEN

Of course, I do purchase and eat fresh meat, but this is not something that you could expect to see in my fridge at all times, as I always purchase with a very specific purpose in mind so it gets cooked right away. However, I like to keep some meat in my freezer at all times. This is what you could expect to find in my freezer.
Chicken Breasts (Raw, individually wrapped for ease of use. Just take it out of the freezer in the morning and it's ready to use at night)
Chicken Breasts (Grilled and cut into strips, individually wrapped. Perfect for lunch. Just grab a bag in the morning and it's ready to eat by lunch time.)
Raw tiger shrimp with tail, size 31-40
Cooked shrimp, cocktail style, size 31-40
Salmon fillets (Again, raw and individually wrapped for ease of use.)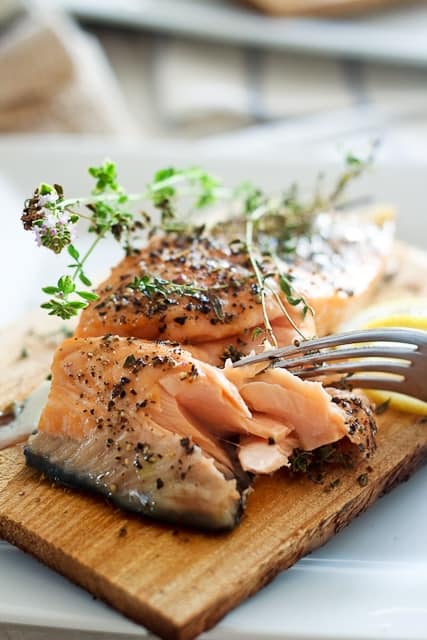 And that just about covers it for the contents of my fridge and freezer.
That was quite a bite to chew, wasn't it? Sorry about that… maybe I should've made it two posts after all…
Still, I really hope you enjoyed it and that it will inspire you to stock up your fridge with delicious and healthy food.
'Cuz remember… if you fill your fridge with nothing but healthy food, you will eat healthy food!