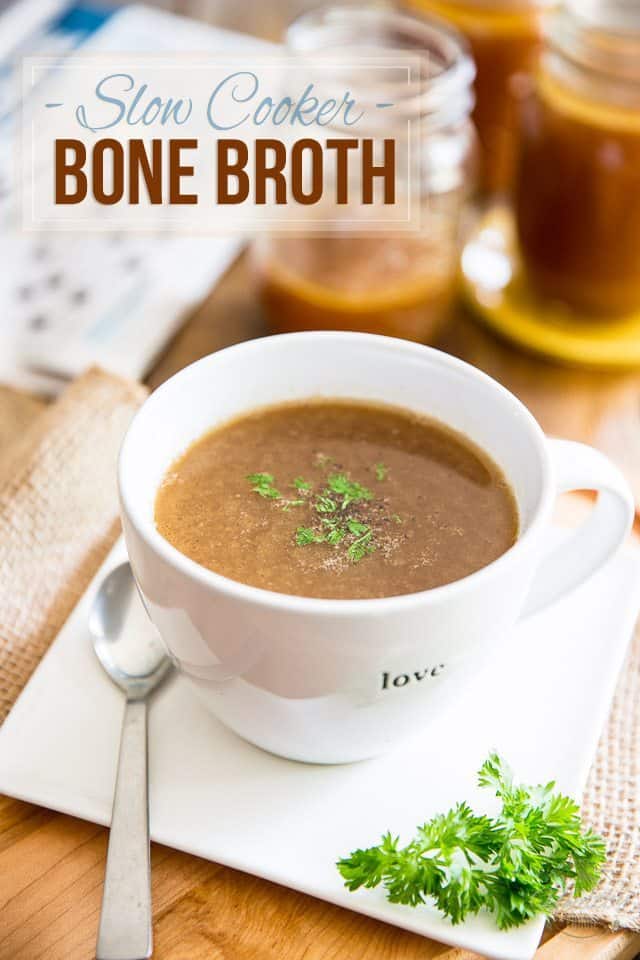 Fall is definitely here now and winter is fast approaching.
As the days get colder, I have a tendency to crave warm beverages and drink them all through the day. In the morning, you couldn't pry me away from my much needed cup(s) of coffee, but in the afternoon, I like to switch to green tea or even better yet, bone broth!
Not only is bone broth delicious, but it's also super good for you!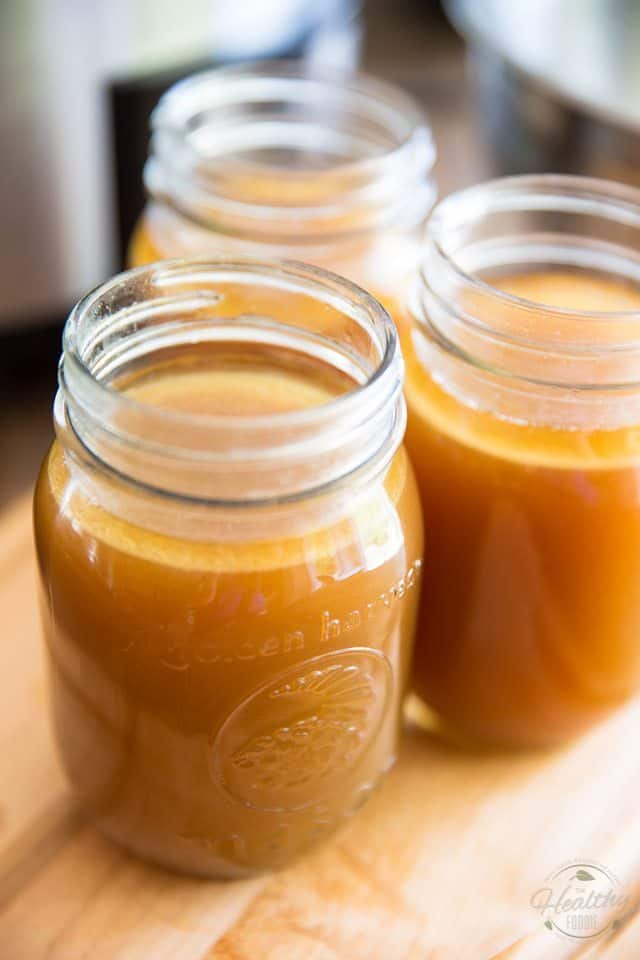 As the bones simmer for a very, very long time, all the collagen in the animal bones is broken down and released into the broth, supplying it with an abundance of protein, antioxidants, and amino acids, which helps heal your gut lining and improve your immune system.
Not only that, but a large amount of healthy vitamins and minerals also get released into the broth, making it rich in glucosamine, calcium, magnesium, and phosphorus.
Bone broth is a natural healer that can help fight infections and will greatly aid digestion. It does marvelous things to your skin, nails, hair, teeth and bones!
I could go on and on about the benefits of bone broth, but I'll let you read for yourself and get busy showing you how to make it, instead!  [Read more…] about Make Your Own Slow Cooker Beef Bone Broth