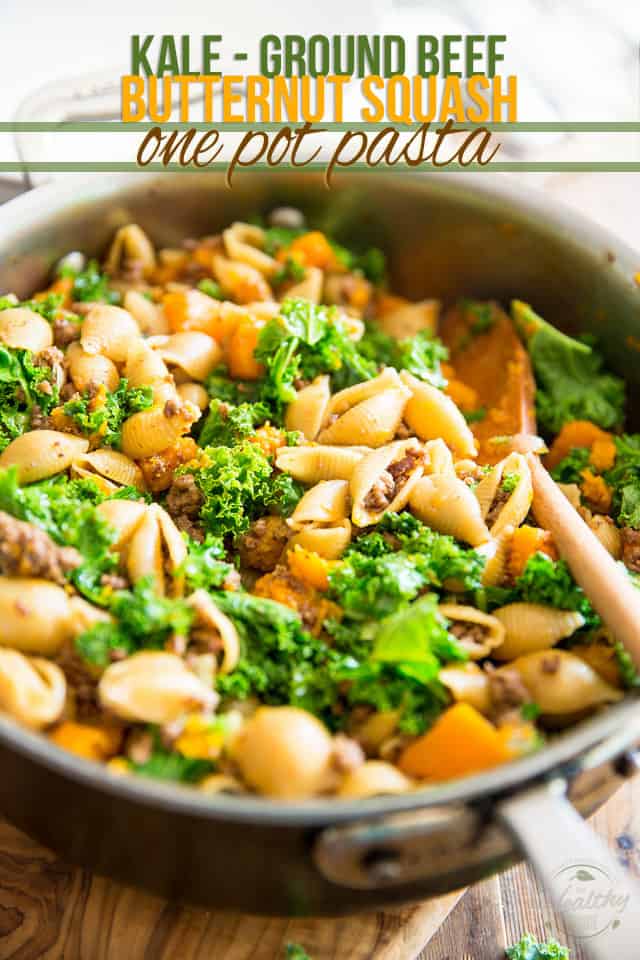 I've been on an incredible kale and butternut squash kick lately! I just throw them into just about everything I eat.
And so, when I made a batch of slow cooker bone broth last week, it was only natural that I come up with this amazing Kale Ground Beef Butternut Squash One Pot Pasta.
If there was ever a healthy pasta dish, I say this would be it right here!  It's loaded with pieces of creamy butternut squash that practically disintegrate in your mouth on contact as well as a very generous amount of hearty kale leaves, which give a little bit of a chewy contrast to the dish. Then, you get lots of tasty, nourishing bits of ground beef and a satisfactory but modest portion of comforting pasta.
All these lovely fixings are then brought together by the incredible nutrition powerhouse that is known as bone broth. [Read more…] about Kale Ground Beef Butternut Squash One Pot Pasta