As the title suggests, My Kitchen Essentials consists in a series of posts on what I consider to be essential in my kitchen.
For now, I've only covered two food related topics: what goes into my pantry and what stocks up my fridge and freezer. 
Soon, I'll be adding kitchen gear… all the pots and pans and utensils and gadgets that I couldn't live without and that I think every kitchen should be equipped with. I might also throw in one or two "nice-to-haves"… 
First – The Food! 
Click on the picture for a detailed list of every regular food item that makes it to my cupboards. 
 Click on the picture for an in depth look at every food item that regularly stock my fridge and freezer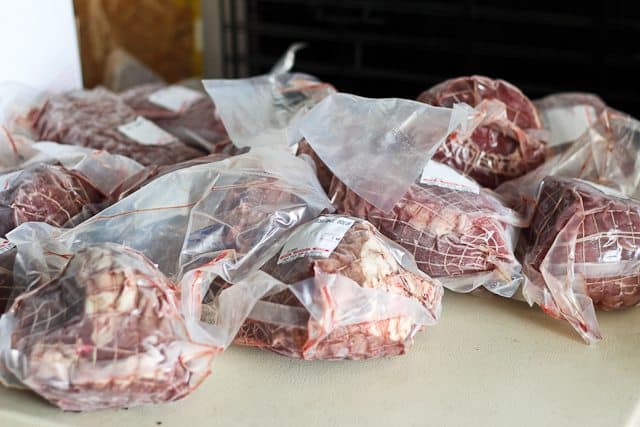 The Chest Freezer – What you might expect when purchasing half a side of beef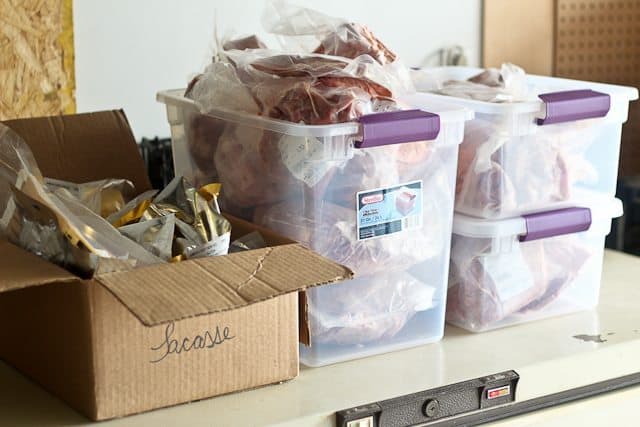 The Chest Freezer – What you might expect when purchasing a side of pork