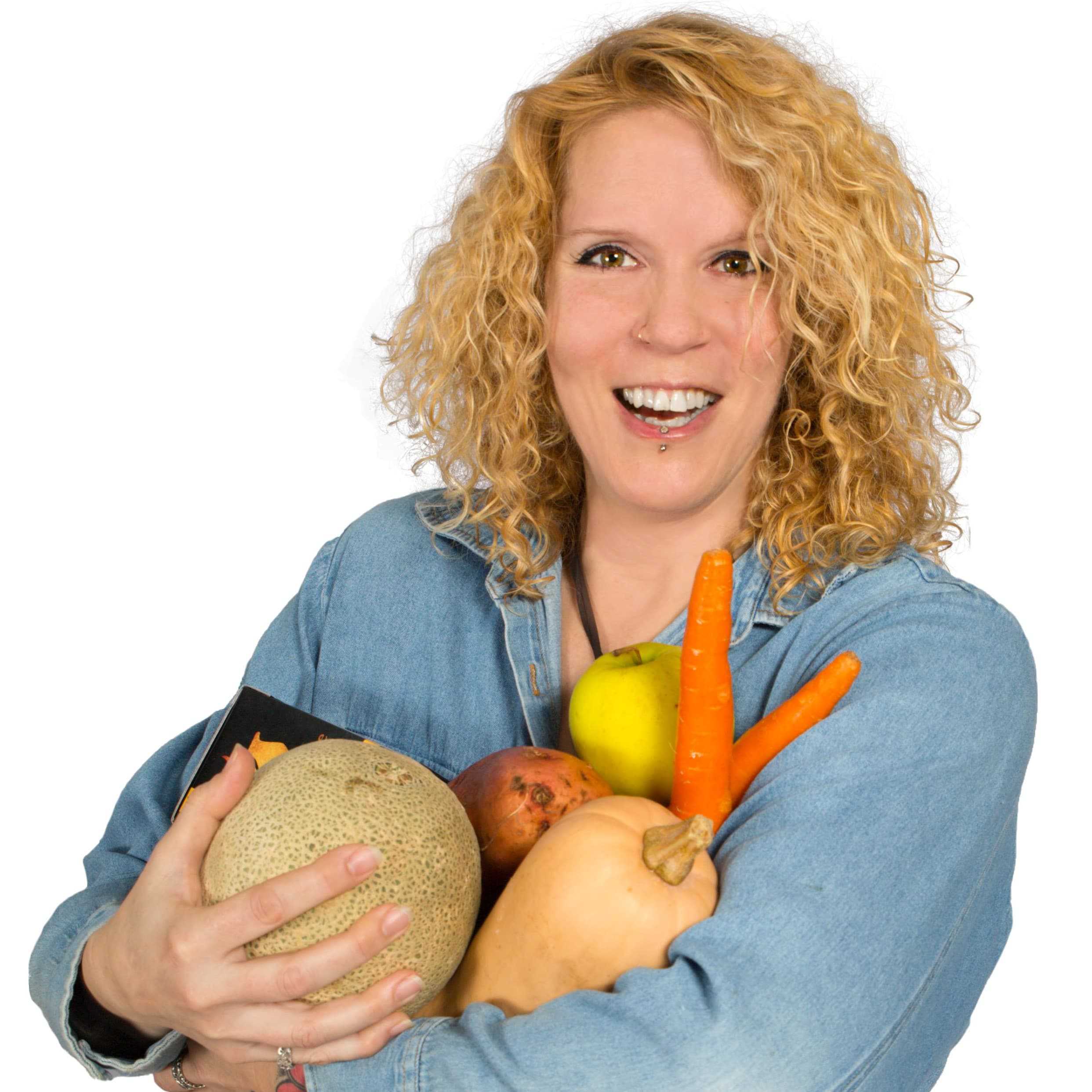 I am Sonia, a 44 year old French Canadian from Québec (Canada), single mother of 2 [fully grown] kids, who's turned her life around at age 35 and decided to embrace a healthy lifestyle and clean-up her diet quite a bit.
My whole life I have struggled with my weight, and many times I have fallen victim to the diet syndrome. I would starve myself and eat "rabbit" food for months. Sure, I would lose the weight, but it would only be a matter of time before I gained it all back, because I never knew how to feed my body properly and, more importantly, make it stick.
---
It started with a New Year's resolution
---
That year, I decided that I wanted to shed some [ahem 50-60] pounds and get in shape. I had already quit smoking 2 years prior and had dramatically lowered my alcohol consumption the year after that, going from several drinks a day to drinking only on the week-ends. Eventually, the need to drink alcohol completely subsided and I will now only indulge in the *very* occasional drink.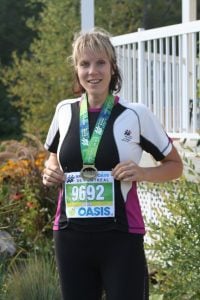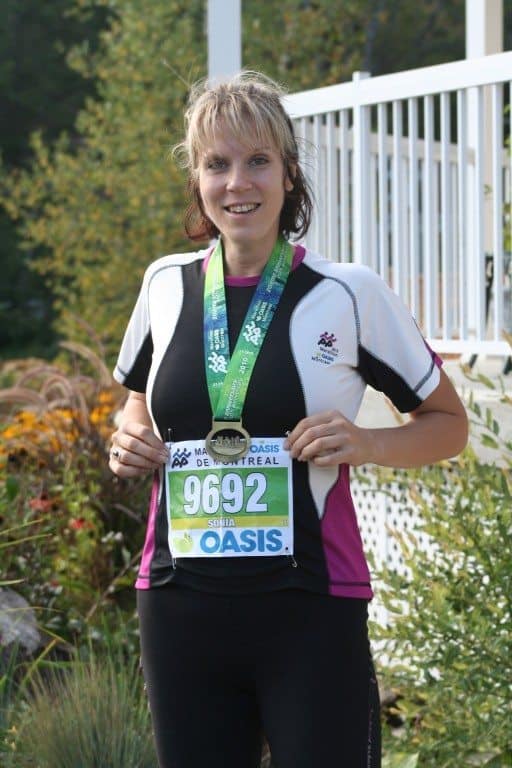 My official resolution that year had been to be active for a minimum of 30 minutes a day, at least 6 days out of the week. I invested in an elliptical machine and a couple of sets of dumbbells and started training at home. I was extra motivated and the half hour a day soon became an hour… The pounds started to come off and I felt so much better, so energized, so pumped! I was looking forward to my exercise sessions, but I soon felt like I needed more, I needed a tangible goal…
That's when I started running and set a goal to run 10km at the Marathon de Montréal in September of 2010. Well, not only did I achieve that, I surpassed it! I actually ran a half-marathon, which I completed in 2 hours, 1 minute and 40 seconds.
---
Since then, I experimented with all kinds of different exercises
---
Throughout the years, I always found a way to stay motivated and keep my body active by alternating between resistance / weight training, cardio, yoga, cycling, rowing and more recently, crossfit and weightlifting.  To this day, I make it a business to be physically active at least 5 days out of the week, for a minimum of 45 minutes per day. Another resolution that stuck!
For sure you must think that I love exercising! Well, the truth is, I don't. I don't always enjoy it and oftentimes I would gladly skip but I know just how good it is for me and how it makes me feel so much better about myself. Plus, I must admit, it really feels great to be in shape.
---
I also experimented with all kinds of different diets
---
The "food" aspect of my journey is the main reason why The Healthy Foodie came into existence. It was a means for me to stay on track and keep a record of the recipes I'd created and meals I'd eaten. What started as a simple personal online food diary soon became a real passion for me. It inspired me and helped me expand my boundaries and make tons of new discoveries, through sharing recipes and ideas with other people just like me.
Throughout the years, I experimented with many different diets, from low-fat, and calorie restrictive to practically vegetarian, to full-on strict paleo (which has been by far my favorite, so much so, it even lead me to write a cookbook!) and even keto (which didn't really work for me…)
I gave tracking my calories, counting and tweaking my macros a real good shot – I tried taking all kinds of supplements, too, all in an effort to get what I considered to be "my ideal body". I eventually became overly obsessed with putting nothing but healthy food in my mouth, so much so that it became almost detrimental to my health… and to my overall happiness.
That's when there was a major fork in the road on my journey to health
8 years down the road, I'm realizing that "healthy" doesn't have to be flawless. In fact, there exists so many different versions of healthy that it's impossible to get it perfectly right; it is pretty much what YOU make it, want it, or believe it to be.
Truth is, for every study out there, praising the benefits of one thing or another, you're certain to find a bunch more that state the exact opposite. I'm sure we can all agree that refined sugar is bad for you and that Fruit Loops and Pop Tarts aren't your optimal breakfast items and could under no circumstances ever be considered to be healthy. But when it comes to real food, though, i.e. meat, vegetables, fruits, nuts, grains and the likes, I think that you need to do what works for you.
At least that's where I am at now in my quest for a healthier me: working hard at finding MY OWN HEALTHY BALANCE.
---
Join me, if you will, on this journey to a healthier me!
---
What works for me might not necessarily work for you, but still, I have no doubt that you'll have no trouble finding a few recipes that fit YOUR current beliefs and circumstances.
So, feel free to flip through the pages of my food diary and, by all means, leave your comments and feedback: I absolutely LOVE hearing from you guys!