Someone used your content without your consent? – Here's how to have it removed!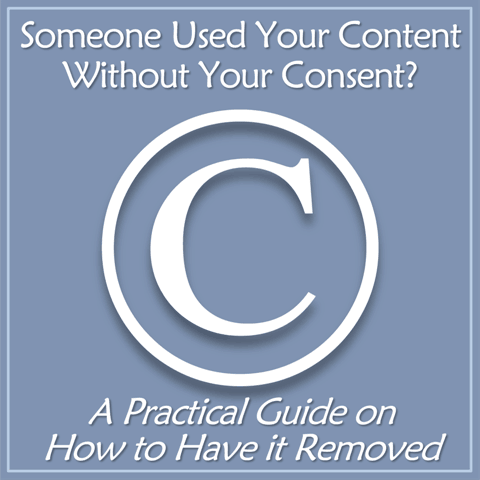 Okay, so for the first time ever, I'm not giving you a recipe today. Heck, I'm not even going to talk about food!
I need to talk about a subject that is very close to my heart, one that I've had to deal with WAY more often than I'd care to over the course of the past few years: the unauthorized use of my Copyrighted Material. I figured that I'd share what experience has thought me so far as it might eventually be useful to some of you.
If you are a blogger too, or if you have any kind of a presence on the Web, then chances are at one point or another, you've had to deal with people using your material without your authorization.
I don't think there's anything quite as infuriating as this …
While most will do it very innocently, out of simple unawareness, and actually think they're doing you a favor, others aren't so kind and just don't give a damn. They see something they like and, without any consideration whatsoever for the author's hard work , will just grab everything they fancy and post it on their website. Why do all the hard work when someone else can do it for them?
There are even people out there who remorselessly build their entire blogs and / or websites solely on stealing other people's stuff. Believe it or not, I've even had someone build AN ENTIRE BLOG once with nothing but content pulled from my blog. They'd simply grabbed my feed and plugged it into their own site. Texts, pictures, recipes and all. Every.Single.Word of well over 100 of my posts ended up on their site.
Needless to say, these kinds of situations are very frustrating and, if you don't really know what to do about it, will leave you feeling totally helpless. You might think that you have no other choice but to leave the offenders be and let them use your stuff as they please.
That, or get a good lawyer…
Nothing could be further from the truth. Did you know that absolutely everything one publishes over the Internet is protected under the Digital Millenium Copyright Act (DMCA), provided that they actually own the rights in the first place.
You obviously own the rights to pictures you've taken, recipes you've elaborated and stories you've written.
So what should you do when someone "BORROWS" these precious things from you?
---
FIRST – CONTACT THE INFRINGER DIRECTLY
---
As a first course of action, you should always try to contact the infringer yourself.
Most bloggers will have an email address or contact form on their site for people to contact them. If you can't find that, try leaving a comment on the actual post. You'll want to kindly advise them that the material they've used is copyrighted, belongs to you and is not to be used without your express consent. Then ask them to please remove the infringing material or modify their post in a way that meets your requirements, which of course, you will need to specify.
More often than not, this does the trick. People just don't know that they can't use your stuff and they actually think that they are doing you a favor by sending traffic your way. But seriously, who's going to visit your site if they have all the information they need right there, under their noses? 
---
NO LUCK? – TRY FINDING THEIR ADMINISTRATIVE CONTACT INFO
---
If you don't get an answer, try finding their contact information through the WhoIs Database. WhoIs.net or GoDaddy.com are good resources for that.
Simply enter the domain name in the box that is provided and hit search. Go through the results and if you get their contact info, go ahead and send them an email.
Most websites, however, have their information protected for privacy so you will not be able to find anything on them. The information provided will be that of the hosting company, in most cases. If that's what you get, you need to go straight to the next step.
But if you do find their contact info, send them an email. If you still fail to get an answer from them, then you need to contact the hosting company.
In order to do that, you need to find out who is hosting the offender's website.
---
STILL NOTHING? – TIME TO GET IN TOUCH WITH THE HOSTING COMPANY
---
So you're dealing with a tough cookie and nothing seems to be getting them to move? Time to get in touch with their hosting company.
First, we need to find out who that is!
To do that, I like to use WhoIsHostingThis.com or WebHostingHero.com, but a quick Google search for "Who Is Hosting This Website" will get your a bunch of decent hits.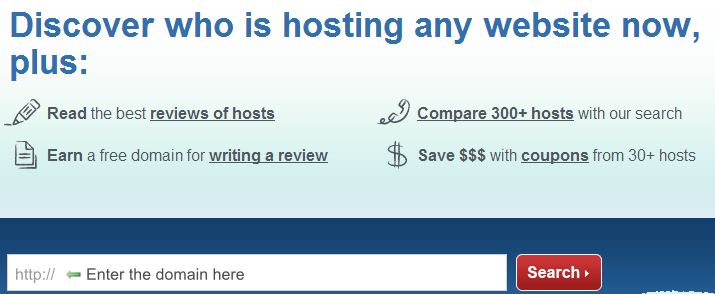 Once you found out who the hosting company is, get to their website and find out how to file a Copyright Infringement Claim with them.
Very often, searching their Terms of Services or Help Center for the words "Copyright Infringement" or "DMCA" will get you to the information you're looking for. (I also included a list of popular hosting companies with direct links to their policy page at the end of this post.) 
Some are pretty easy and will have great online forms for you to fill out. Easy as pie.
Others will require that you send them an email with all the details.
Others still, will have you fax or even mail your claim. Ugh.
Don't let that stop you. It's not that complicated. And I've got most of the work cut out for you…
Read on!
---
NEED TO SEND AN EMAIL? I'VE GOT YOU COVERED
---
While most Hosting Companies will be amply satisfied with a very casual request to remove infringing material if you provide both the transgressing URL and a URL to your original work, some will require a very official and formal letter, complete with all the legal gobbledygook.
Just to be on the safe side, and to avoid unnecessary delays, I now send the legal letter to all of them. This is how it goes:
(and yes! You can totally copy and paste that letter, I give you full permission to use it!) 
SUBJECT: Copyright Infringement Claim <<— Place that in your subject line
Dear Madam or Sir,
Some of my material has been published without my consent on a website that's hosted by your company. Despite my contacting the administrators to ask them to remove it, they have not yet done so. Would you please see to it that the infringing material is completely removed from their site?
Please find all the details below:
1 – Identification of the copyrighted work claimed to have been infringed or a representative list if multiple works are involved.
You can find my original work here: [Insert YOUR URL(s) here]

2 –Identification of the material that is claimed to be infringing that should be removed or access to disabled and information reasonably sufficient to enable the online service provider to locate the material (usually a URL to the relevant page).
Infringing material: [insert infringing URL(s) here]
3- Information reasonably sufficient to allow the online service provider to contact the complaining party (address, phone number, e-mail address).
You can contact me at [insert valid email address here] or by phone [insert valid phone number here]
4- A statement that the Complaining Party has a good faith belief that use of the material in the manner complained of is not authorized by the copyright owner, its agent, or the law.
"I have a good faith belief that use of the copyrighted materials described above as allegedly infringing is not authorized by the copyright owner, its agent, or the law."
5- A statement that the information in the notification is accurate, and under penalty of perjury, that the Complaining Party is the owner, or is authorized to act on behalf of the owner, of an exclusive right that is allegedly infringed.
"I swear, under penalty of perjury, that the information in the notification is accurate and that I am the copyright owner or am authorized to act on behalf of the owner of an exclusive right that is allegedly infringed."
6- A physical or electronic signature of the copyright owner, or a person authorized to act on behalf of the owner, of an exclusive copyright that has allegedly been infringed.
By entering my name below, I sign the present and affirm all information above to be true and accurate
TYPE YOUR NAME HERE 
Once you have sent that email/letter, the infringing material usually gets removed within 24 to 48 hours and you will receive an email in return to confirm that your request has been taken care of.
And now you can sigh a sigh of relief.
---
SOCIAL MEDIA – YOUR RIGHTS ARE PROTECTED TOO!
---
What if you have seen some of your material posted on one (or many) of the popular Social Media channels? OF COURSE you can have it removed, and it usually goes fairly quickly, too!
Here's a list of who to contact in order to get that done:
---
LAST BUT NOT LEAST, HERE ARE A COUPLE OF USEFUL CONTACTS
---
POPULAR HOSTING COMPANIES
And here are some of the most popular hosting companies. To file a claim with any of them, simply click on their name and you'll be taken straight to their policy / instructions page.
BLOGGING PLATFORMS
And there you have it. While I truly hope that you will never have to use any of this information, I strongly suggest that you bookmark this page.
You never know when it might come in handy…