KIND Nut Bars are such a delicious and healthy snack but can be a tad on the pricey side. Let me show you how to easily make your own for a fraction of the price!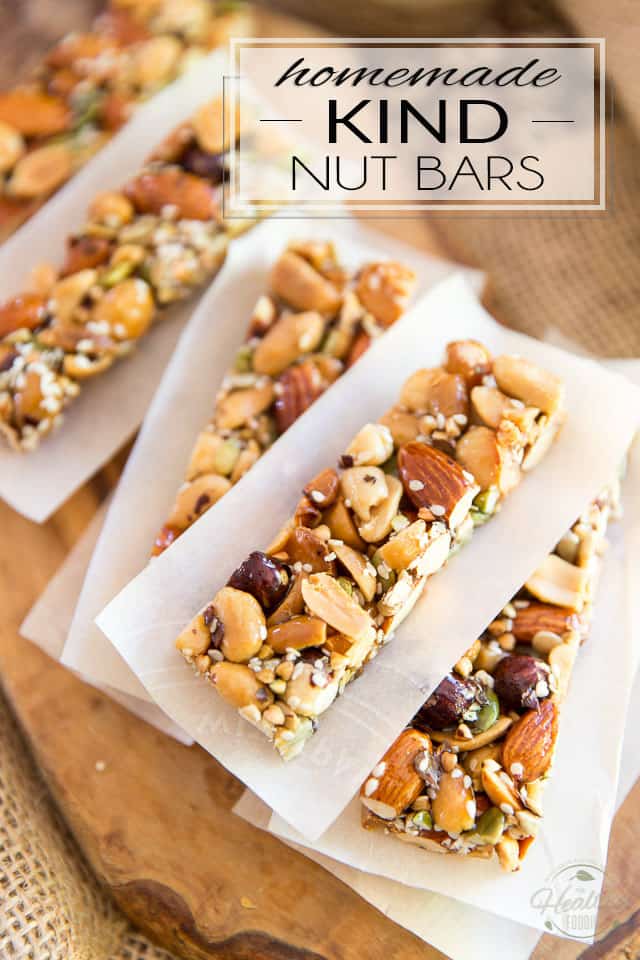 If you love nuts like I do, then chances are you too have a little soft spot for KIND Nut Bars. I mean, they ARE so crazy sticky and sweet and salty and crunchy and deeeeeelicious! And pretty good for you, too! 
I always thought that they would be just as complicated as they are good to replicate at home. Boy was I wrong. They are in fact totally easy, and surprisingly quick, to make! The only somewhat tricky part would reside in the fact that they are extremely sticky to handle! But, simply make sure that you keep everything they touch lightly greased or oiled and you'll have no trouble at all!
Me, I like to brush everything with a little bit of coconut oil! Not only does it solve the "sticky" problem, but it also adds subtle hints of coconut to the final product!
view post

about Homemade Kind Nut Bars