Not only is it free of gluten or refined sugar, this Raspberry Chocolate Pie also happens to be made with a whole bunch of natural, good for you ingredients! The perfect refreshing guilt-free desert of the summer!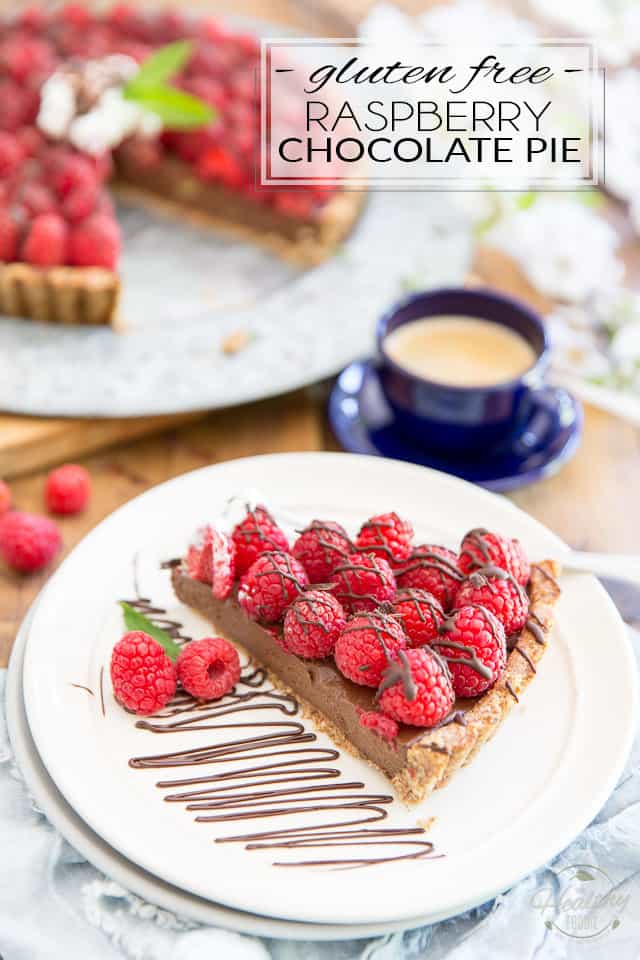 I used to dismiss any sweet dish, or anything that was sweet enough to qualify as dessert, to be invariably unhealthy. In my mind, I could not conceive that it was possible for a dessert to be healthy and even good for you.
And IF a dessert was actually healthy enough to qualify as being healthy, then for sure, it had to taste like cardboard. To me, there was no way on earth that a healthy dessert could actually taste good. It was plain impossible.
That was until I gave them a try and started making my own. Wow have I ever changed my mind, and thank goodness I have. Oh the good stuff that I would be missing out on.
Like this delicious Raspberry Chocolate Pie, for instance.
I am telling you, this pie is simply insanely, deliciously good. view post about Gluten Free Raspberry Chocolate Pie