Loaded with seeds, grains, dried fruits and nuts, these Energy Bites are veritable little kick starters; a delicious way to fuel your body on the go!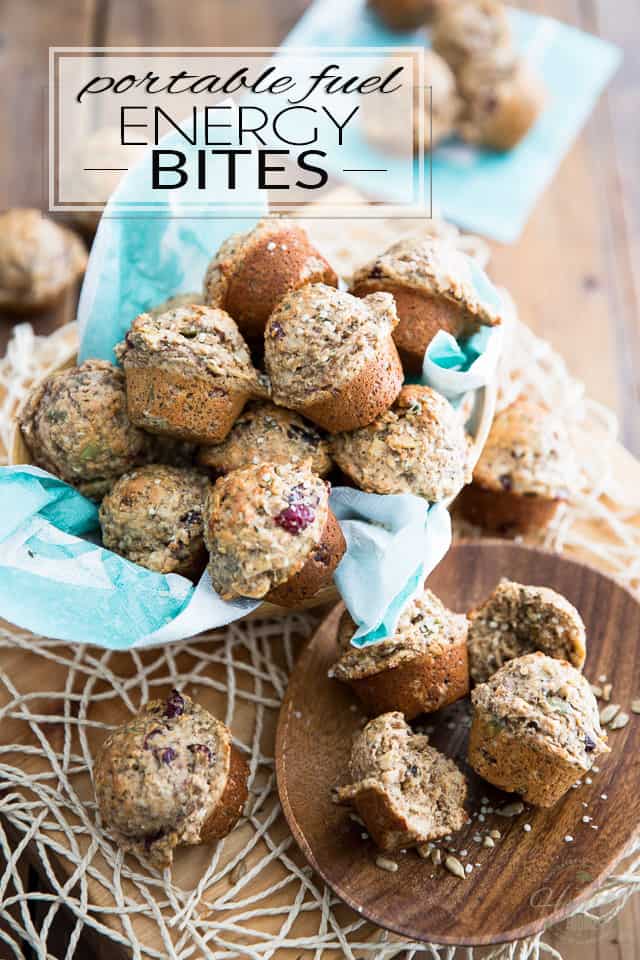 These past few months have been crazy hectic for me! Between the many projects going on around the house — new air conditioning, new roof, new deck, new pool — and the tons of summer activities and road trips that I've been taking, I've often found myself in need of a quick, portable little snack like these adorable and delicious energy bites.
Seriously, you will not believe the amount of wholesome, nutritious ingredients that I was able to squeeze into such small little things. We're talking rolled oats, chia, flax, sunflower, pumpkin and hemp seeds, dried coconut, cranberries and apricots, too!
Oh, and then I even threw in a couple of servings of whey protein powder, for good measure…
To bind all these together, I chose to use a ripe banana, some all-natural almond butter, unpasteurized honey and coconut oil. view post about Portable Fuel Energy Bites