Delicious warm or cold, this Broccoli and Mushroom Quinoa makes for a delicious accompaniment to just about any meal… or, add a little bit of protein to instantly turn it into a complete meal!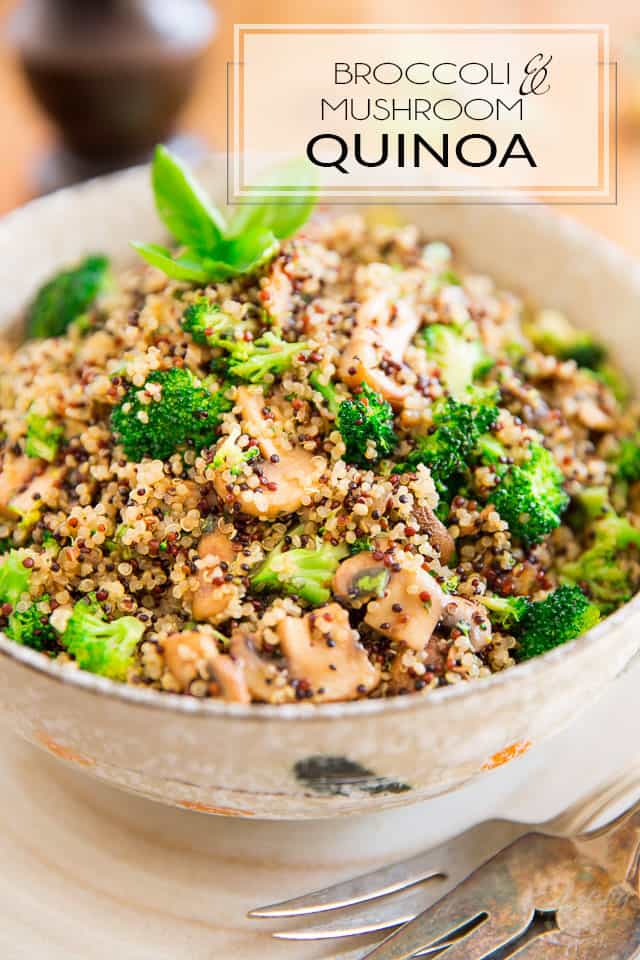 Here's a quick and easy quinoa recipe that the whole family will love and that I think you'll want to add to your regular menu rotation! Cuz not only is it super easy to make, it also happens to be crazy tasty, highly nutritious, and extremely versatile, too! 
Indeed, you could very well choose to eat it as a side dish —  it'll go good with just about anything — or add some kind of protein to it and enjoy it as a complete meal! 
What's more, it's equally delicious served warm just as soon as it's ready 
—  or chilled, right out of the ice box. Very convenient if you need to grab lunch quickly on your way to the office!
Of course, this also means that it can very well be made ahead of time, if necessary. And then you get to choose whether to reheat it, or eat it as is… 
How's that, for options, eh? Can you say versatile?
view post

about Broccoli and Mushroom Quinoa