hese Zucchini Ribbon Skewers are so elegant and pretty to look at, even non zucchini lovers are going to be all over them!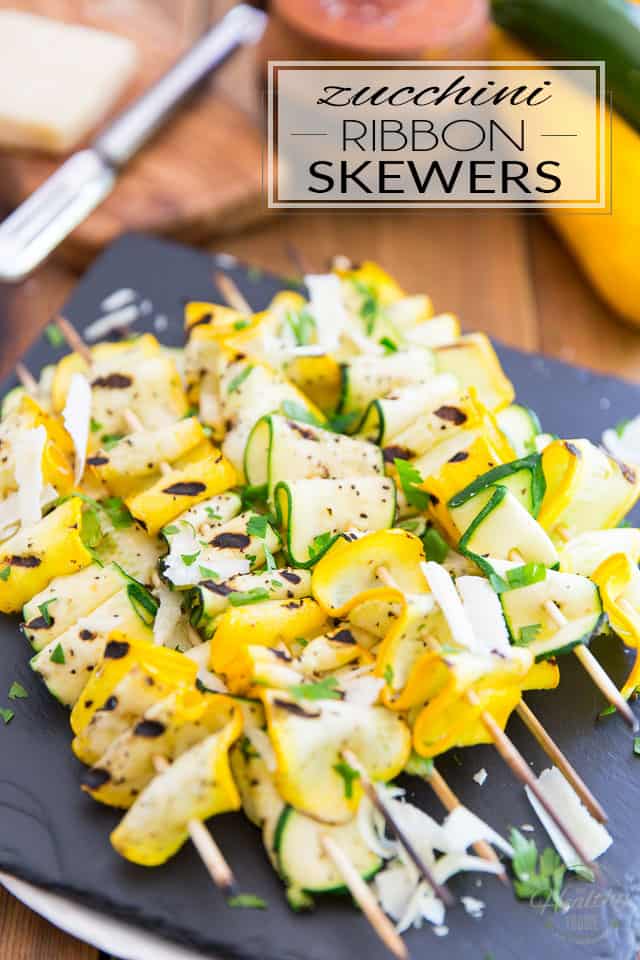 Seriously… how cute and sophisticated are those little zucchini skewers? Don't you wanna just reach through your screen and grab one or two?
These little guys, they're just the perfect accompaniment to any grilled meat, or fish, or chicken. I think they would even be the perfect sideshow for your next corn party! In fact, they're so darn cute and tasty, they might very well end up stealing the show! 
I'll give it to you, they are a tad tricky and delicate to put together — I mean, it would be so much easier to just slice your zukes super thick and throw them on the grill — but I think their good looks alone make them worth the extra effort. That and the fact that, when sliced this thinly, zucchini becomes so super tender and almost creamy…
I think these guys are a guaranteed winner this grilling season! So why not go ahead and make a batch… or four? Cuz yeah… they're gonna disappear fast, so you might want to at least double, if not triple that recipe…