As delicious as it is easy to prepare, this Noodle Miso Soup comes together in under 10 minutes and requires only 5 ingredients to make!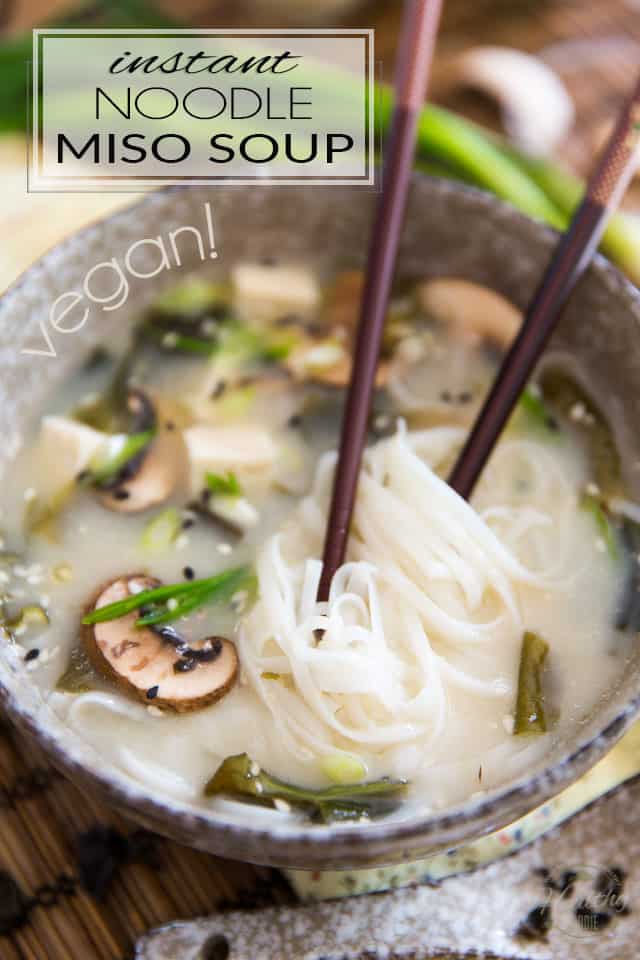 You know, sometimes — especially at lunch time — I find myself cooking only for me and as such, I like to keep things real fast and simple. If you factor in the fact that I'm a big Asian food aficionado, I guess it comes as no surprise that Miso Soup is something that I really tend to go for.
Seriously, this is one of my ultimate "easy-speedy" options. I don't think that there's another meal out there that you can make quite as quickly as this Miso Soup, save for instant Ramen, but these hardly qualify as a meal, if you know what I mean…
This soup, on the other hand, is packed with highly nutritional ingredients: miso paste, for starters, which is excellent for you, tofu, mushrooms, green onions, rice noodles… it's all good stuff, really! It's pretty much like Ramen, made healthy, as far as speed and convenience are concerned.
When it comes to taste, though, you get ten thousand times better with this gorgeous bowl of [almost] instant goodness. view post about 5-Ingredient Instant Noodle Miso Soup