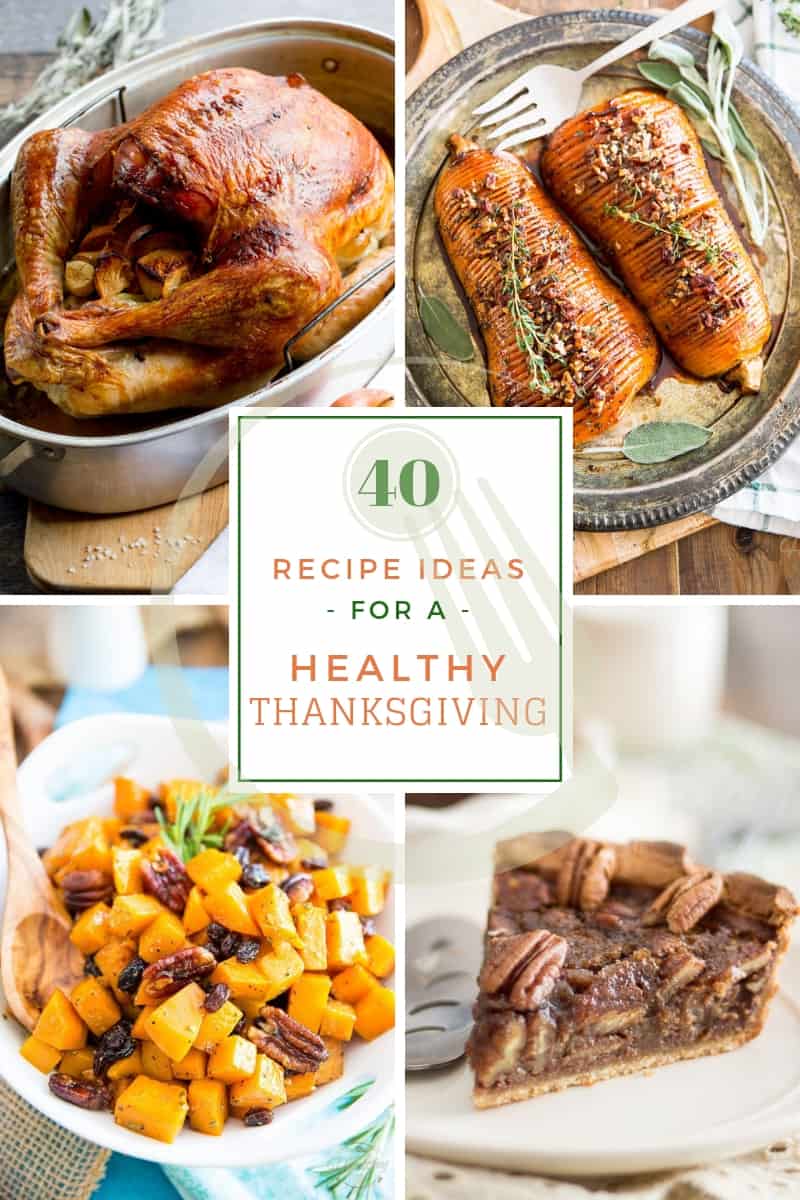 As a French Canadian, I never got to celebrate Thanksgiving, so I can't pretend to say that I know much of anything about what goes on and especially what gets eaten on that much awaited Holiday…
One thing I do know, however, is that no Thanksgiving feast would be complete without at least some form of squash, or sweet potato, on the menu! Turkey also appears to have a prime spot on the table.
And of course, food tends to be served, and eaten, in abundance!
Soooo, just in case you're still short a recipe or two and aren't done figuring out your entire Thanksgiving menu just yet, I thought I'd share a few ideas with you to help you keep your Thanksgiving on the healthier side!
I know I'm very last minute (tell me, just when am I not last minute?) but I hope you still find that this roundup comes in handy!
Oh, and before I go: happy cooking and a very Happy Thanksgiving to all who celebrate it!