Sweetened with nothing but bananas, apple sauce and dates, this wholesome No Sugar Added Whole Wheat Banana Bread might very well become your new go to recipe! I know it's become mine!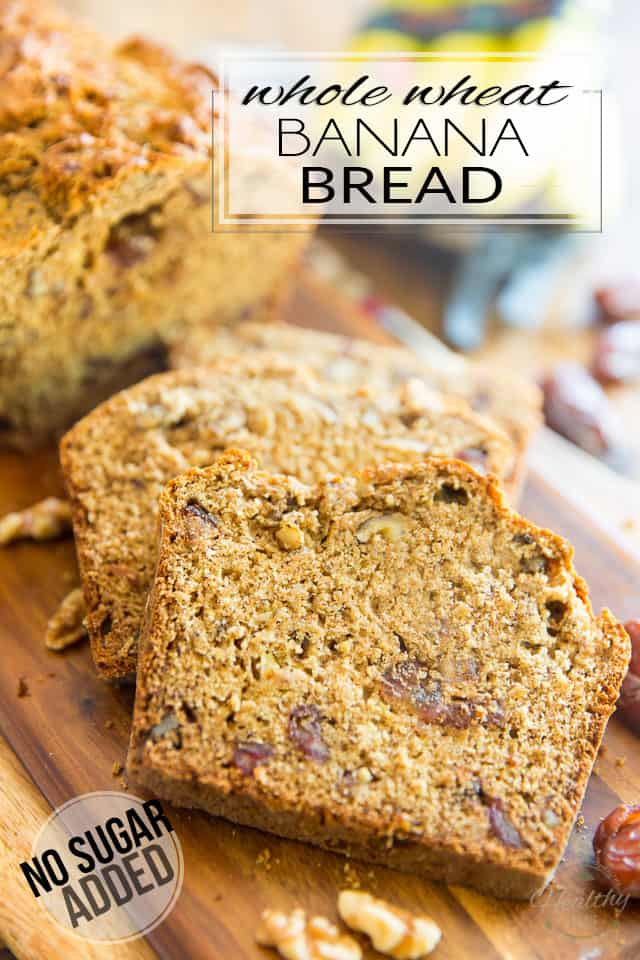 I know I've already shared quite a few banana bread recipes with you in the past… but I don't recall ever sharing one that was totally healthy AND crazy simple to make at the same time. 
Well, this new one it flat out fits the bill! Indeed, this bad boy is perfectly healthy, in that it contains nothing but wholesome ingredients —  most of which you'll have no trouble finding in your cupboards, I'm sure —  and not one single grain of sugar was added to it. The only ingredients responsible for bringing sweetness to this banana bread are the actual bananas, a little bit of unsweetened apple sauce as well as a cup of chopped dates. That's it, that's all! 
view post

about No Sugar Added Whole Wheat Banana Bread