Much healthier than the fake, overly sweet store-bought stuff, this deliciously creamy Cashew Maple Spread requires only 2 ingredients and 5 minutes of your time to make! A heavenly treat that will no doubt become a pantry staple!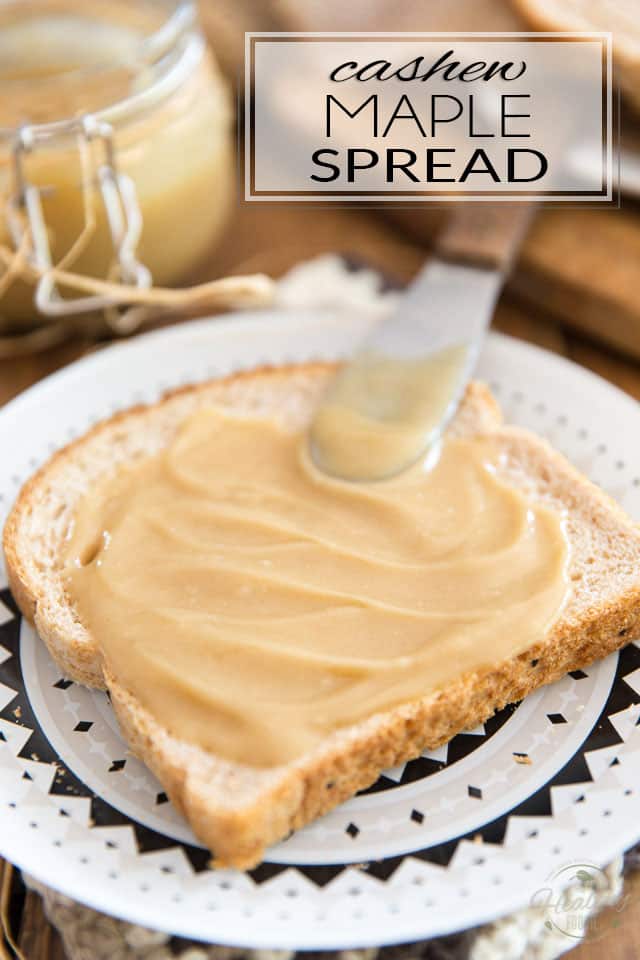 When I was a kid, my mom would always buy relatively healthy food for us… Breakfast food items would include things like whole wheat bread, whole grain cereal, granola, apple sauce, peanut butter and all natural fruit jams. Sometimes, though, she would let me and my brothers choose a little indulgent treat for ourselves. Me? I would invariably choose the same thing: Map-O-Spread. Boy, oh boy did I love that stuff! If you're not familiar, it's a super crazy sweet, artificially flavored maple spread, made with sugar, sugar, and more sugar. Don't think I need to tell you that there's absolutely nothing healthy about it.
Recently, I got some kind of a flashback that this thing existed and sort of started craving it. Of course, there was no way I was gonna give in to that! Besides, to be honest, I don't even know if it's still available at the store… Instead, I came up with this lovely, and much healthier, Cashew Maple Spread recipe. While it's not as sweet as the original — which is only a good thing, trust me! — this spread has the same creamy, sticky and velvety texture.
And the best part is, it only requires 2 ingredients and 5 minutes of your time to come together… Faster than it would take to go to the store!
I get the feeling I'll be indulging often…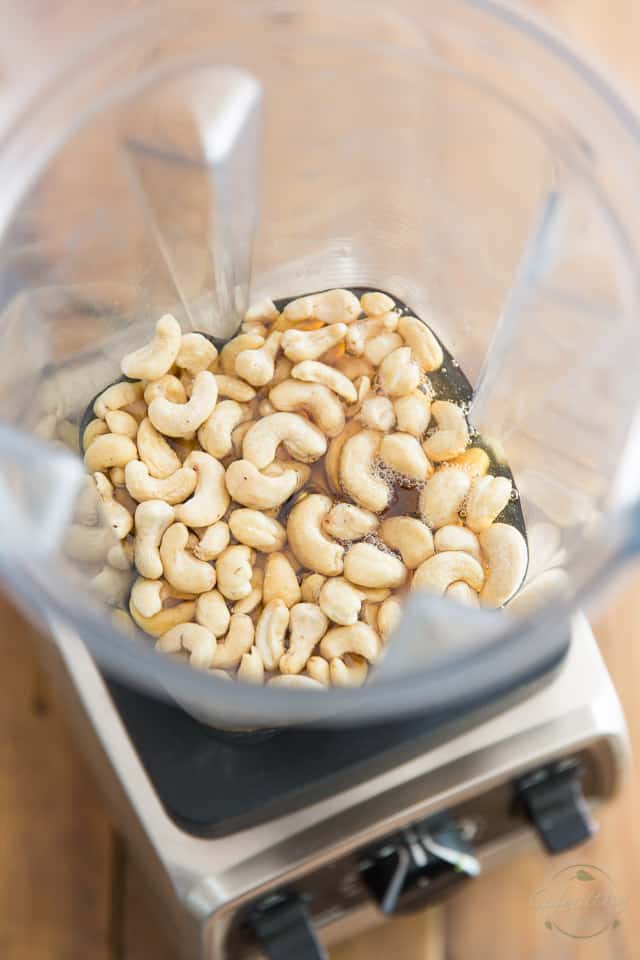 To make this Cashew Maple Spread, simply throw a cup and a half of raw cashews along with a cup of pure maple syrup (and a pinch of salt, just to bring out the flavors) into the container of your high speed blender.
While you could probably get away with making this spread in a regular blender or food processor, you wouldn't get the same creamy, velvety texture if you did…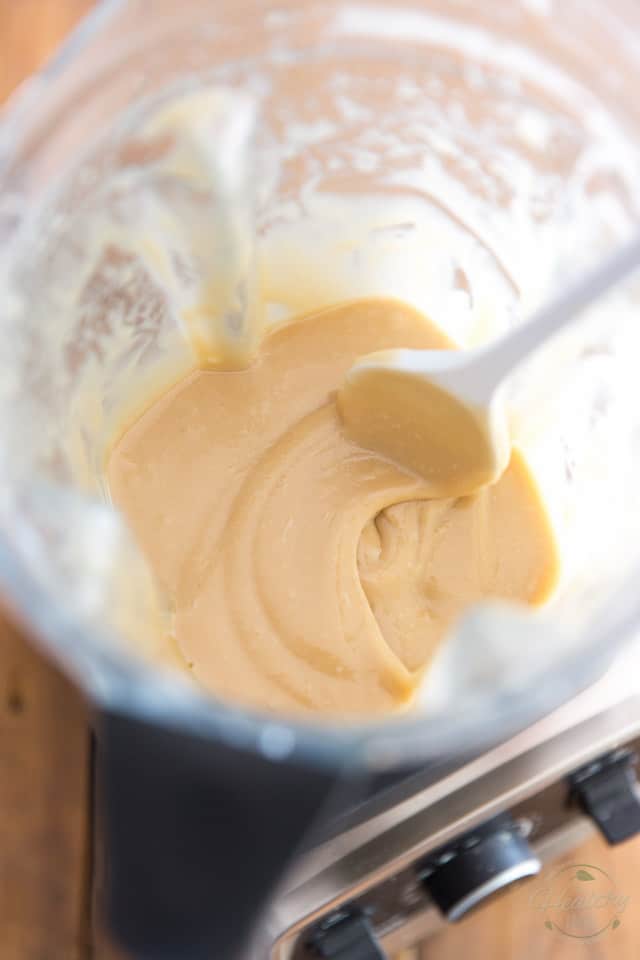 Now process on high speed, stopping to scrape the sides of the container once or twice, until the mixture is super smooth and creamy and velvety and sticky and sweet and crazy deliciously yummy looking. This shouldn't take more than 5 minutes.
At this point, say you wanted your spread to have a stronger maple flavor, you could very well add a few (or many!) drops of natural maple flavor extract to the mixture… Me personally I'm not a fan so I prefer to do without.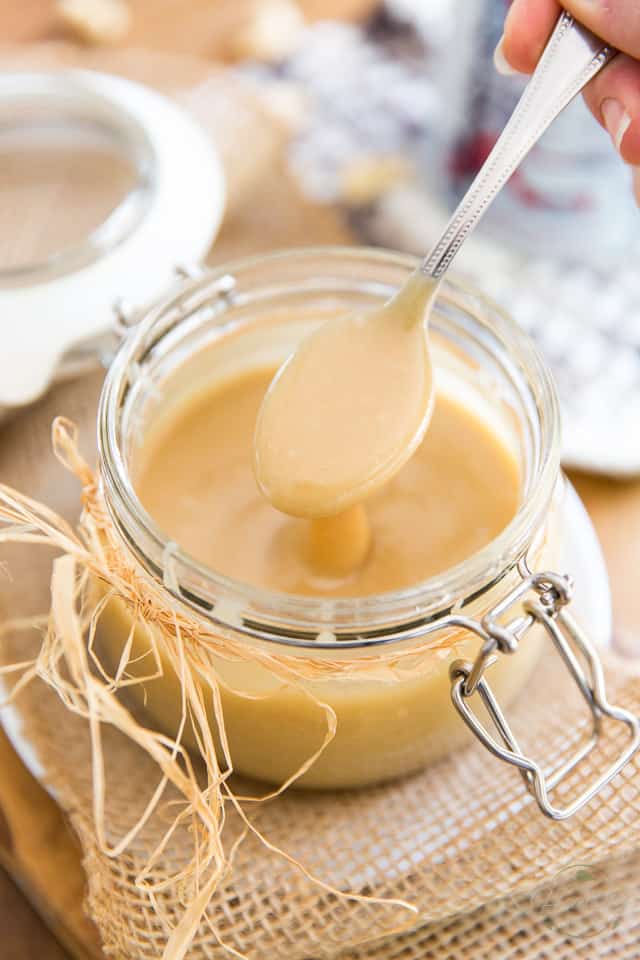 And that's it! Your maple spread is now ready to be enjoyed, although at this point, it has more the consistency of a caramel sauce than that of a spread. So you'll want to transfer the lovely maple mixture to a clean glass jar and then stick that in the fridge until it firms up, at least 8 hours but preferably until the next day.
The beautiful thing though is that you could very well use it in this state as a deliciously sticky and sweet maple caramel sauce… and even after the spread has set, you could simply let it come back to room temperature or reheat it slightly to bring it right back to this beautiful caramel consistency.
I don't think I need to describe to you all the lovely indulgent uses you could have for this gorgeous maple sauce, do I?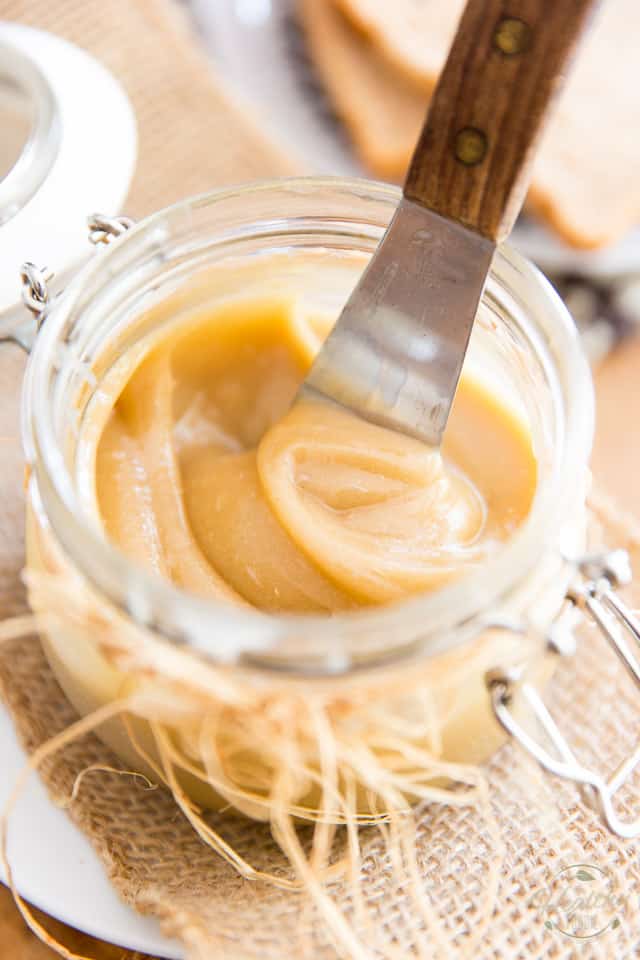 And now… look at how thick and creamy and sticky and oh-so-crazy-yummy this thing got after spending the night in the fridge… I could've just swirled that stuff around and looked at it for hours!
But at some point, I guess, one needs to do what one needs to do: lay it on thick onto a slice of your favorite bread, and imagine that you are a kid all over again!
Or, well, just take a bite and enjoy a moment of pure bliss…
If you've tried this recipe, or any other recipe on the blog, please take a minute to rate the recipe and let me know how things went for you in the comments below. It's always such a pleasure to hear from you! You can also FOLLOW ME on PINTEREST, FACEBOOK, INSTAGRAM and TWITTER for more delicious, healthy recipes!
Cashew Maple Spread
Much healthier than the fake, overly sweet store-bought stuff, this deliciously creamy Cashew Maple Spread requires only 2 ingredients and 5 minutes of your time to make! A heavenly treat that will no doubt become a pantry staple! 


Instructions
Put all the ingredients in the container of a high speed blender and process on high, stopping to scrape the sides as needed, until the mixture becomes smooth and creamy, about 5 minutes.

Transfer to a clean glass jar and place in the refrigerator to set, preferably overnight.

This spread will keep in the refrigerator for up to several weeks.

Used at room temperature or slightly warmed, this spread also doubles as a lovely, sticky, sweet and delicious maple caramel.
Nutrition Facts
Cashew Maple Spread
Amount Per Serving (1 tbsp)
Calories 61
Calories from Fat 27
% Daily Value*
Fat 3g5%
Sodium 38mg2%
Potassium 63mg2%
Carbohydrates 9g3%
Protein 1g2%
Vitamin C 0.1mg0%
Calcium 13mg1%
Iron 0.4mg2%
* Percent Daily Values are based on a 2000 calorie diet.