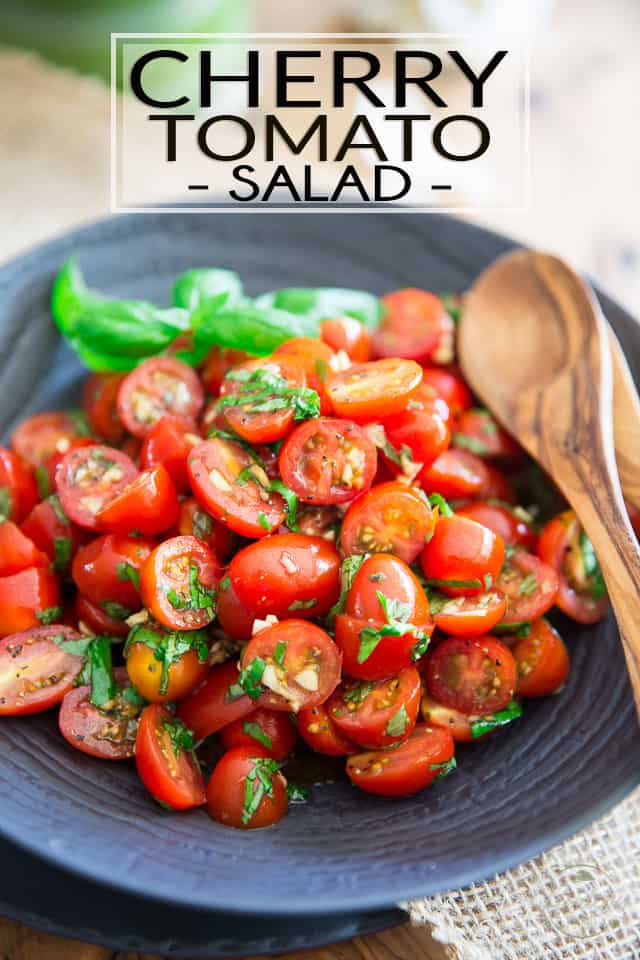 This is undoubtedly the easiest recipe I've ever shared on here. In fact, it's so crazy easy, I wasn't even sure that I'd actually even dare write a full post about it.
But the truth is, despite being absolutely stupid easy to make, this Cherry Tomato Salad boasts such an incredible amount of flavor under its hood, you'll just want to eat it without end.
Add that to the fact that it will keep in the fridge extra super well for several days, so it can be made way ahead of time, and I say you've got yourself a definite keeper recipe! One that's definitely worth sharing and dedicating an entire post to.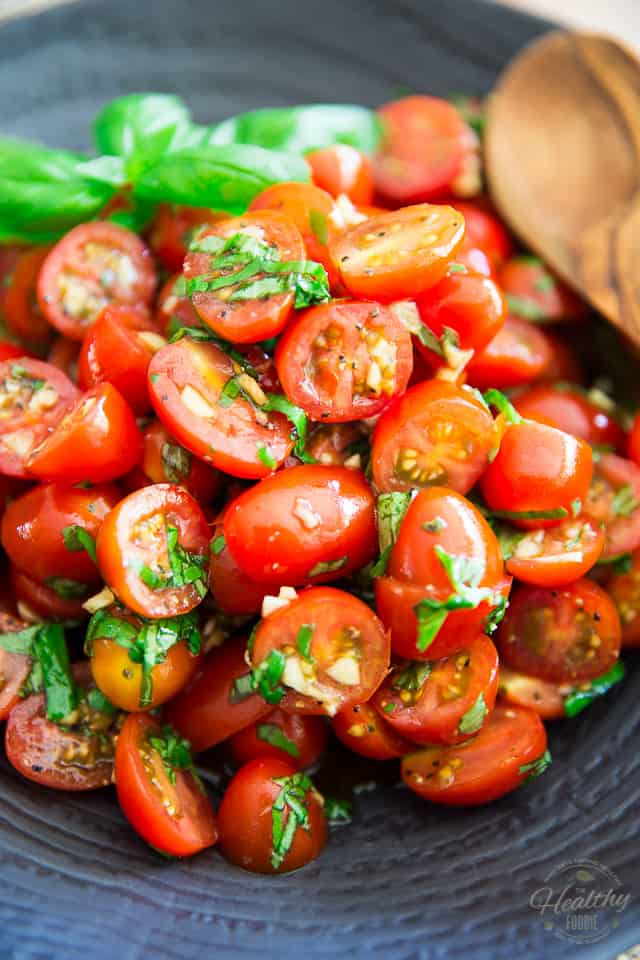 Besides, who said good food needs to be complicated, right?
Right.
So let's keep things super simple today and whip up the easiest cherry tomato salad ever!
And then, let's just enjoy the week-end, what say you? I'm all for that!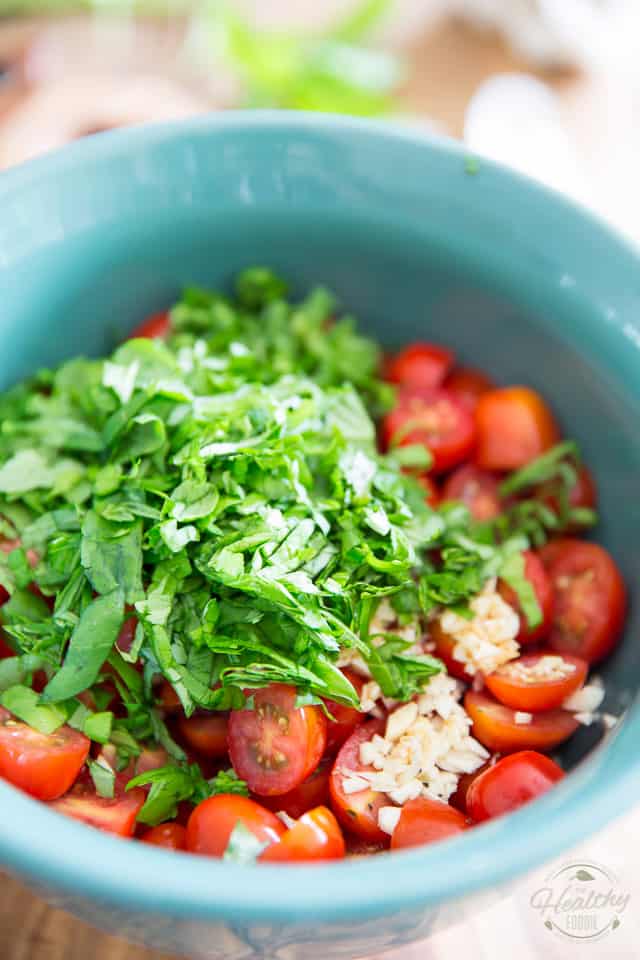 As you probably guessed, there aren't really any instructions for this recipe: simply cut your cherry tomatoes in half, mince your garlic and chop your basil leaves real finely, then throw all that in a bowl along with the tamari sauce (or coconut aminos if you're paleo or doing the Whole30), toasted sesame oil, rice vinegar, salt and pepper.
Just be careful not to be over enthusiastic with the salt, especially if using tamari sauce… it's always easier to add more later, if you feel you have to.
No need to premix anything either; simply throw all the ingredients right in a bowl and toss!
The only real important thing to keep in mind is that this salad GREATLY benefits from resting for a little while to let the flavors mingle and fully develop. An hour is a minimum, 2 to 3 is even better, so plan accordingly when making this.
Like I said, though, it keeps superbly well in the fridge for up to 3-4 days, so don't hesitate to make it a day or 2 in advance if you have to.
It'll be just as good when you serve it, if not better.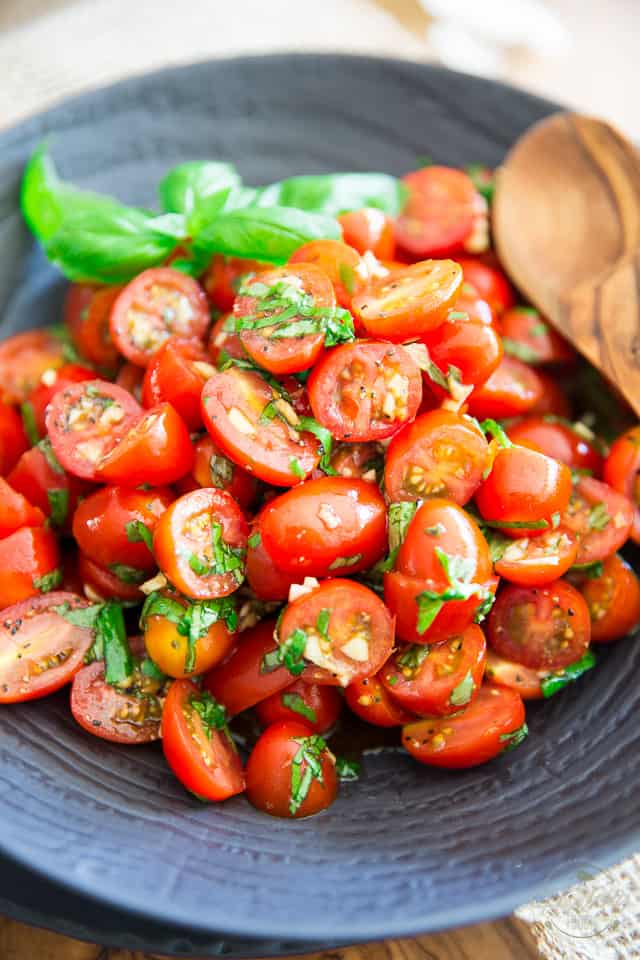 Quick and Easy Cherry Tomato Salad
Instructions
Place all the ingredients in a large bowl and toss delicately until well combined.
Place in the fridge for at least an hour to allow flavors to meld.
This salad will keep well for up to 3-4 days in the refrigerator.