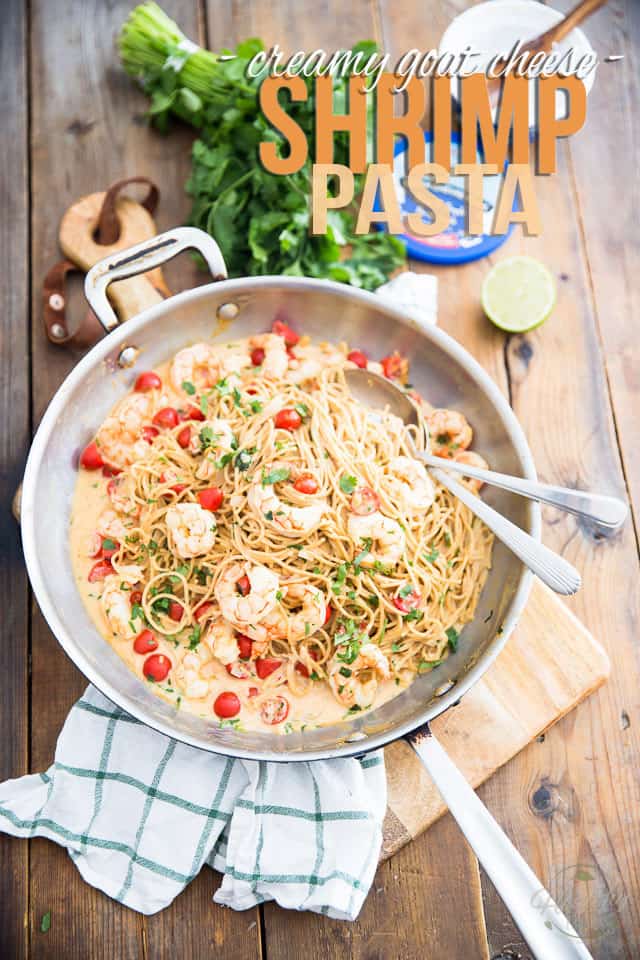 I was recently challenged to create a delicious, yet super healthy dish based on an "inspiration" recipe that I would be given at random. Using creamy goat cheese and at least 2 other ingredients from that chosen recipe, I would have to come up with my own healthy but super quick and easy culinary creation.
The inspiration recipe that I was given consisted of a plate of Sweet Potato Nachos with Spicy Lime Goat Cheese Drizzle. I just as easily transformed it into this incredibly yummy Creamy Dreamy Goat Cheese Shrimp Pasta!
In fact, I pretty much used all the ingredients from the inspiration recipe, namely goat cheese, lime juice, cilantro, sriracha and cherry tomatoes. The only thing that I left out were the sweet potatoes.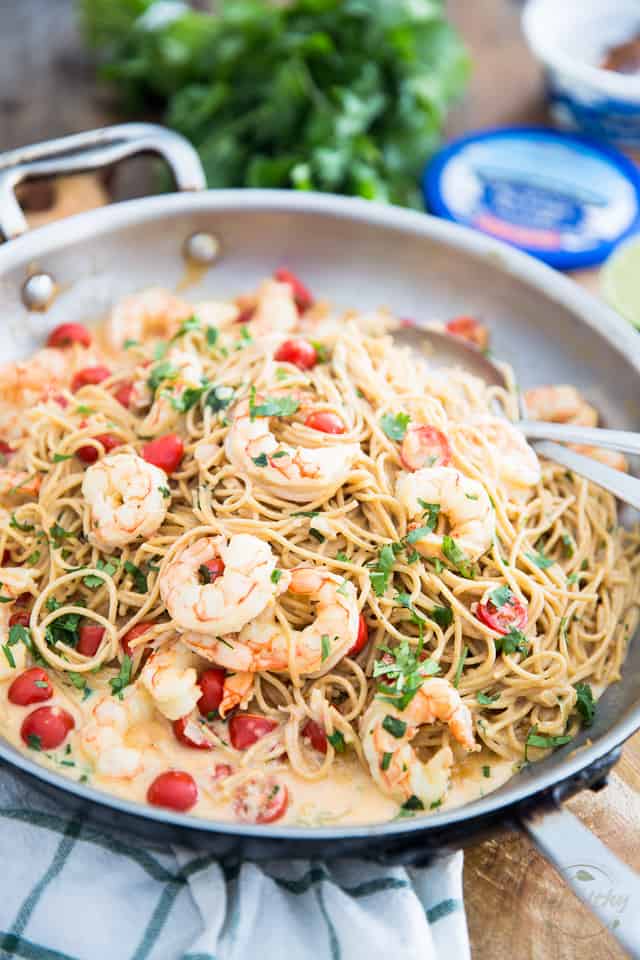 I must admit that I'm pretty stoked with this beautiful creation of mine. Not only is it delicious, it's also super healthy and crazy easy to make.
It's a dish that you can just as easily whip up on a week night, save for special occasions or even serve to a very significant guest for a romantic dinner…
Whatever the occasion, this Creamy Dreamy Goat Cheese Shrimp Pasta Dish is guaranteed to get you nothing but rave reviews!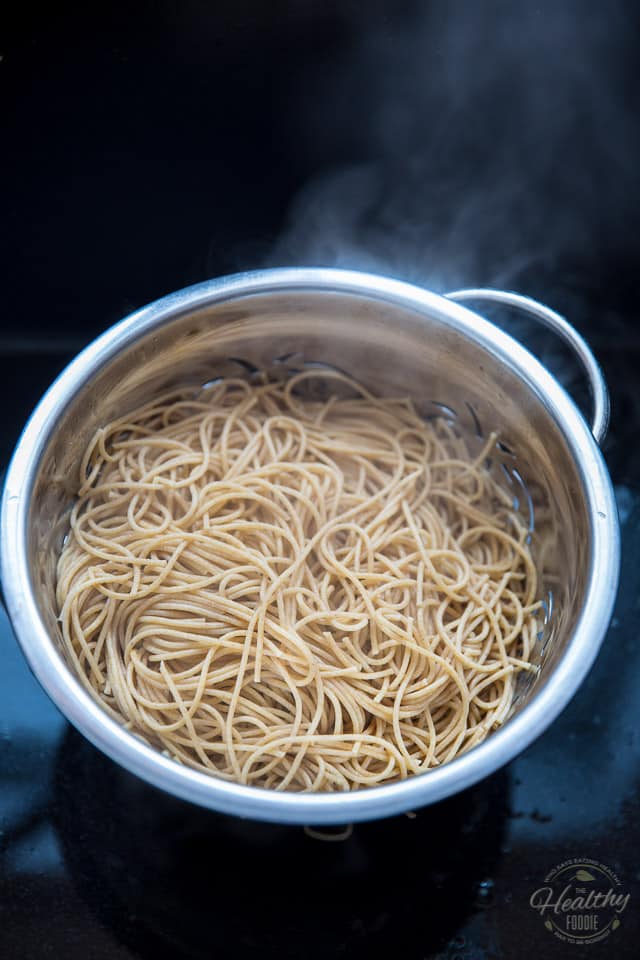 Like I said, this dish takes no time at all to make… about the same time in fact as it'll take you to cook pasta!
So of course, the first thing you'll want to be doing is cook your pasta according to the instructions on the package, then drain and set it aside.
Note that I was asked to use whole wheat spaghetti for this challenge, so that's what I did. You can feel free to use whatever kind of pasta you prefer. I strongly recommend that you stick with long noodles, though, such as linguine, spaghetti or spaghettini.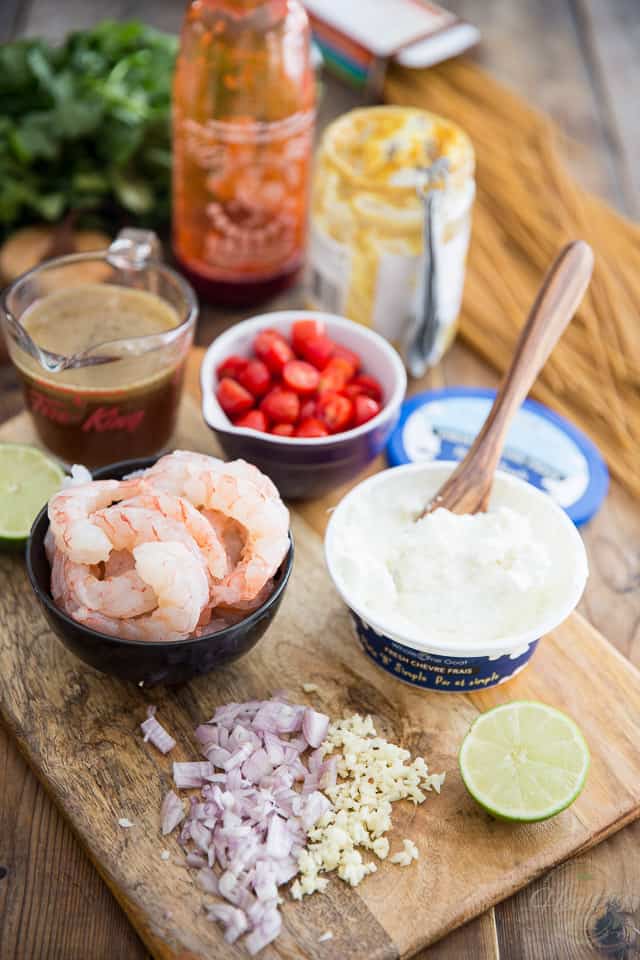 While your pasta is cooking, you'll want to get busy prepping and gathering your ingredients…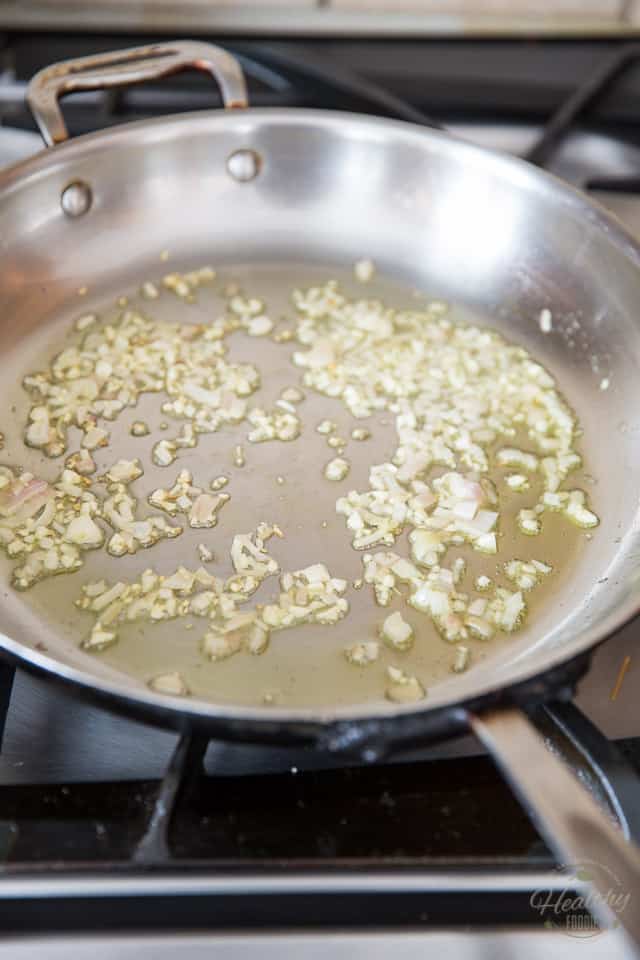 Heat some olive oil in a large skillet set over low heat, add the minced shallot and garlic; cook until softened and fragrant, about 2 minutes.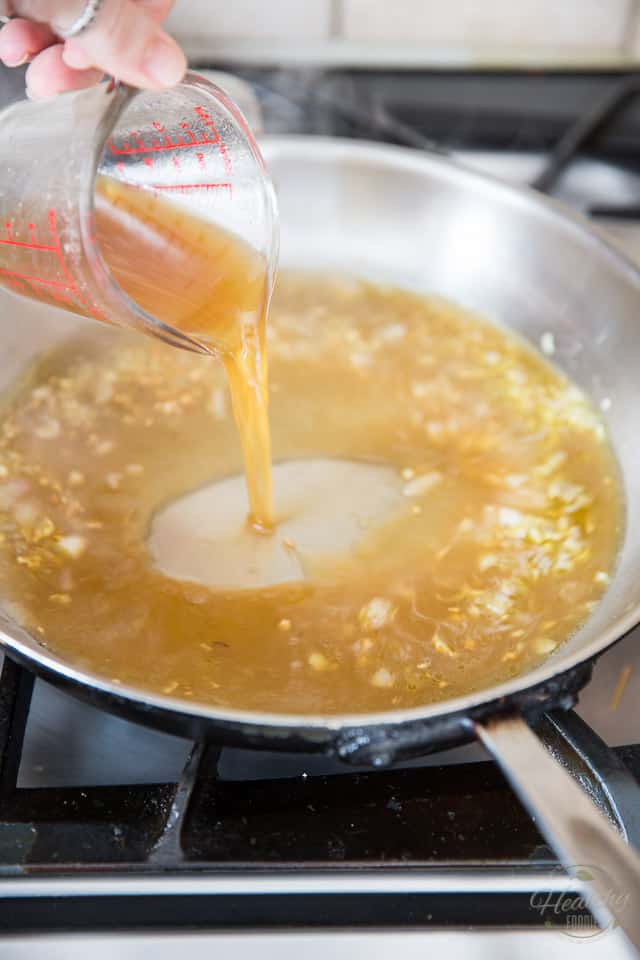 Add chicken stock, lime juice, mustard and sriracha; whisk to combine, bring to a simmer and allow to simmer for 1 minute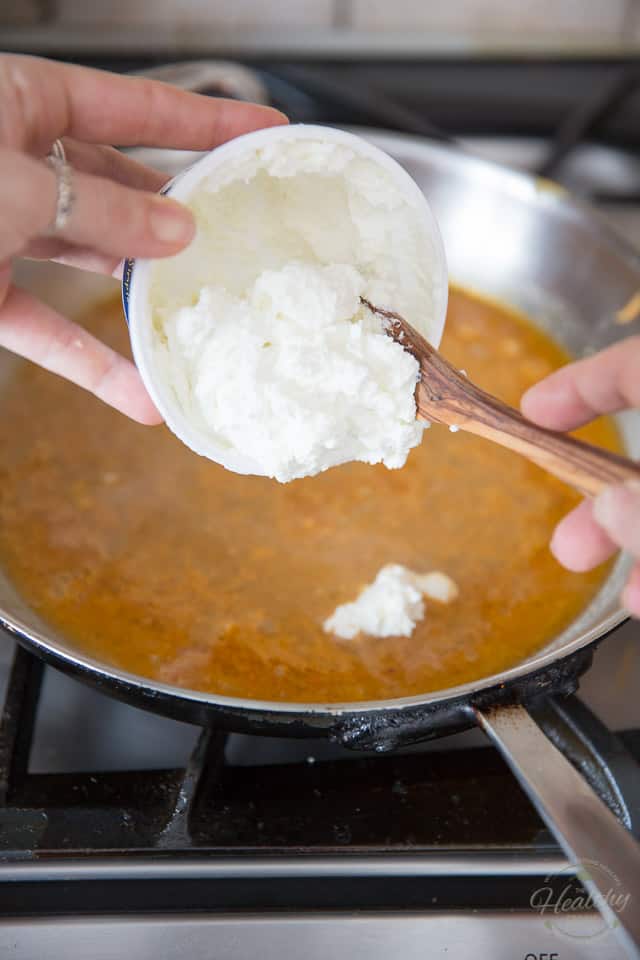 Add the creamy goat cheese. I used Plain 'N' Simple Spreadable Goat Cheese but you could very well use any kind of soft unripened goat cheese.
Or, if you didn't care much for goat cheese at all, you could also use cream cheese instead.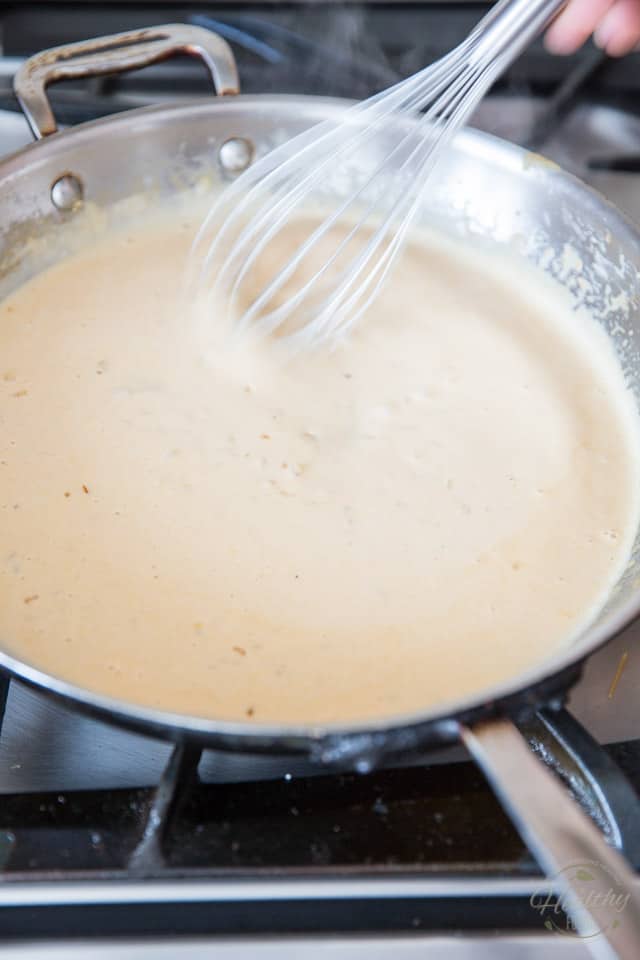 Once the cheese has been added, whisk until smooth and well incorporated.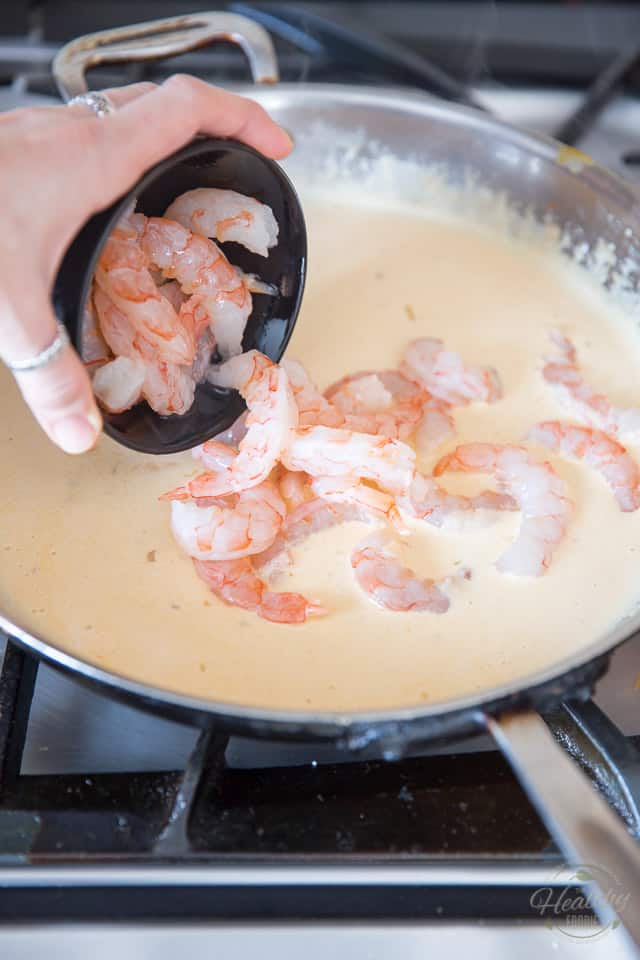 Add the raw shrimp and continue cooking until they're almost completely cooked but still slightly translucent, about 2 minutes.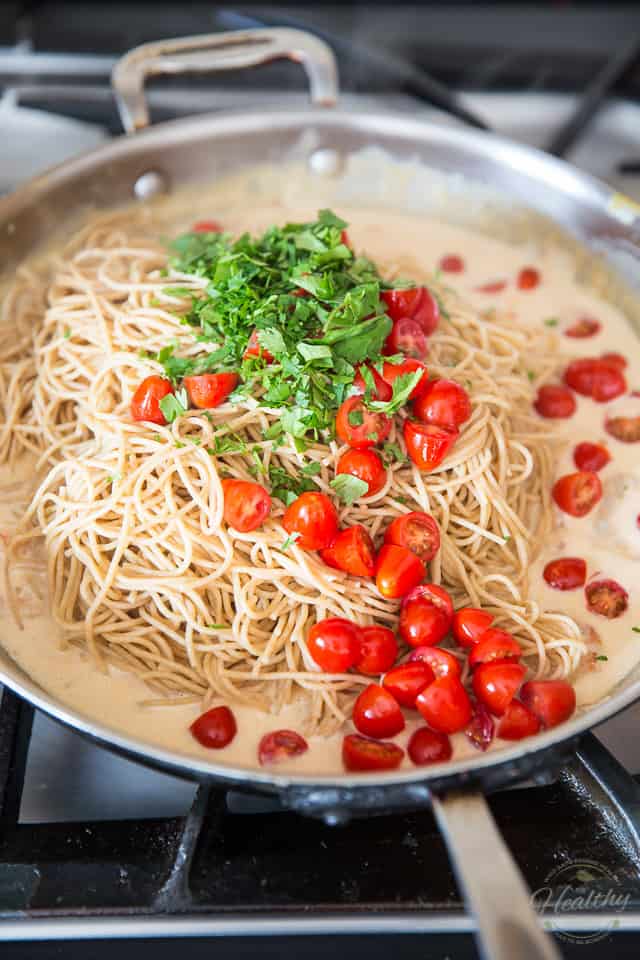 Add the cooked pasta, cherry tomatoes and chopped cilantro and toss to combine.
Kill the heat and let sit for 5 minutes to allow the shrimp to finish cooking and the sauce to thicken.
Serve without delay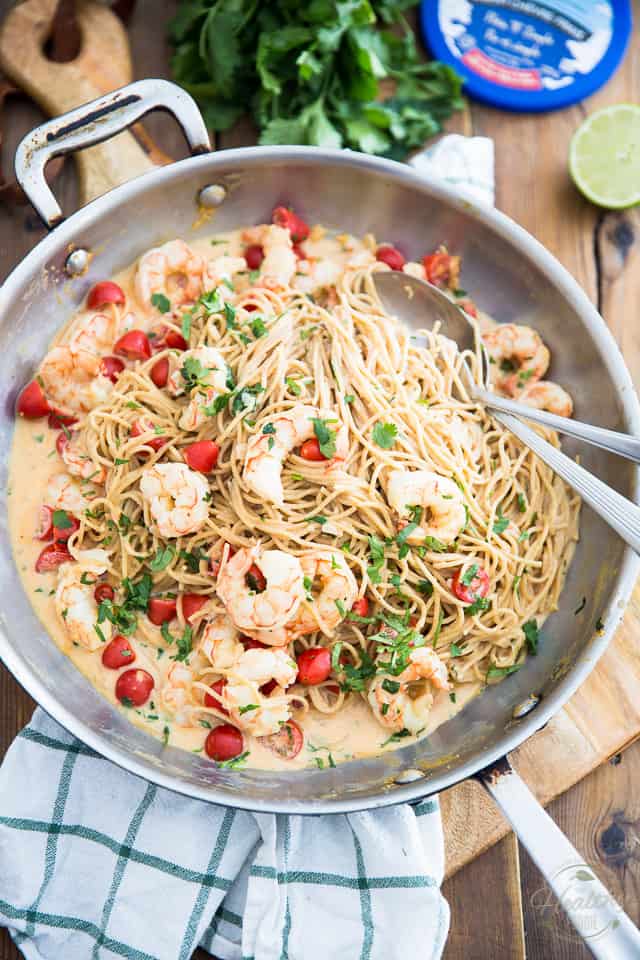 Creamy Goat Cheese Shrimp Pasta
Ingredients
255g (9oz) dry whole wheat spaghettini (or other pasta of your choice)
2 tbsp extra-virgin olive oil
1 dry shallot, minced
1 garlic clove, minced
1 cup (240ml) chicken broth
2 tsp fresh lime juice
1 tbsp Dijon mustard
1 tsp sriracha
1- 225g (8oz) container Plain 'N' Simple Spreadable Goat Cheese (or soft unripened goat cheese)
454g (1lb) large raw shrimp, peeled, deveined and tail removed
1 cup cherry tomatoes, sliced in half
3-4 tbsp finely chopped fresh cilantro (plus more for garnish)
Instructions
Cook the pasta according to instructions on package, drain and set aside.
Heat the olive oil in a large skillet set over low heat, add shallot and garlic; cook until softened and fragrant, about 2 minutes.
Add chicken stock, lime juice, mustard and sriracha; whisk to combine, bring to a simmer and allow to simmer for 1 minute
Add goat cheese and wisk until smooth and well incorporated.
Add shrimp and continue cooking until they're almost completely cooked but still sligthly translucent, about 2 minutes.
Add the cooked pasta, cherry tomatoes and chopped cilantro; toss to combine.
Let sit for 5 minutes to allow shrimp to finish cooking and sauce to thicken.
Serve without delay
Nutrition Information
Serving size:
NF based on 1 of 4 servings