'Tis the season where practically everything we touch, see or hear seems to turn to or revolve around squash! Not that I mind, really… you all know how big a fan of any and all things "gourd" I happen to be!
In that regard, I may have gotten a little carried away as I ended up picking over 20 recipes which I found worthy of getting a spot in my squash recipe roundup. If you're anything like me, though, you'll be all over this beautiful array of recipes and will probably want to try every single one of them, too!
Good thing squash season tends to last longer than a few weeks…
---
SOUPS
---
This easy and healthy curried acorn squash cream soup is the perfect fall comfort food. Sweet and spicy, creamy and savory, this simple potage is also vegan, gluten-free, dairy-free, paleo, vegetarian, flourless, nut-free and sugar-free.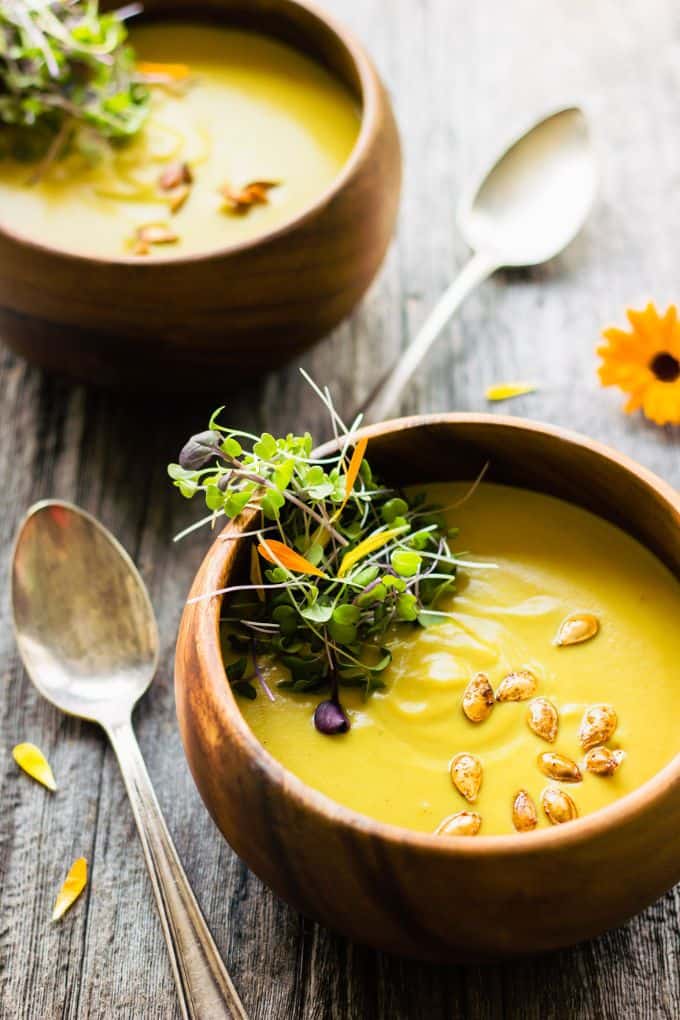 ---
According to its creator, this is by far the best butternut squash soup ever, with the help of those crisp bacon bits blended right into the soup!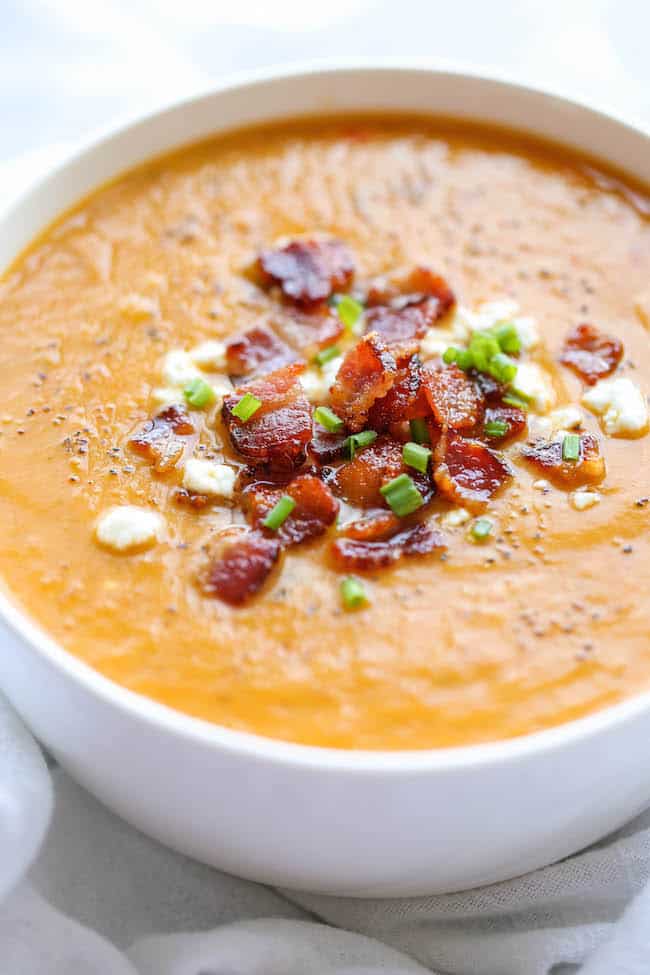 ---
Loaded with healthy ingredients like ginger, garlic, and peanut butter, and it's a comforting vegan & gluten free fall meal!
---
SALADS
---
As beautiful as it is colorful, this salad is looks perfect in every possible way…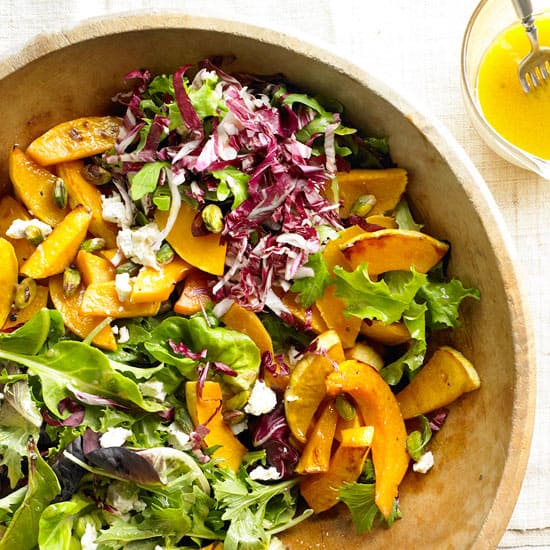 ---
This pearl couscous salad is the epitome of Autumn! Loaded with roasted butternut squash chunks, tons of sweet cranberries, nutty pecans, all tossed with Israeli couscous, and a Dijon vinaigrette.
---
A healthy fall salad with delicious and clean ingredients!
---
This is a perfect Autumn or Winter salad, since it uses lots of seasonal ingredients that are available this time of the year. Healthy, gluten free, packed with nutrients and fiber!

---
SIDES
---
So very easy to make and so deliciously tasty, Oven Baked Spaghetti Squash might very well become your favorite pasta replacement!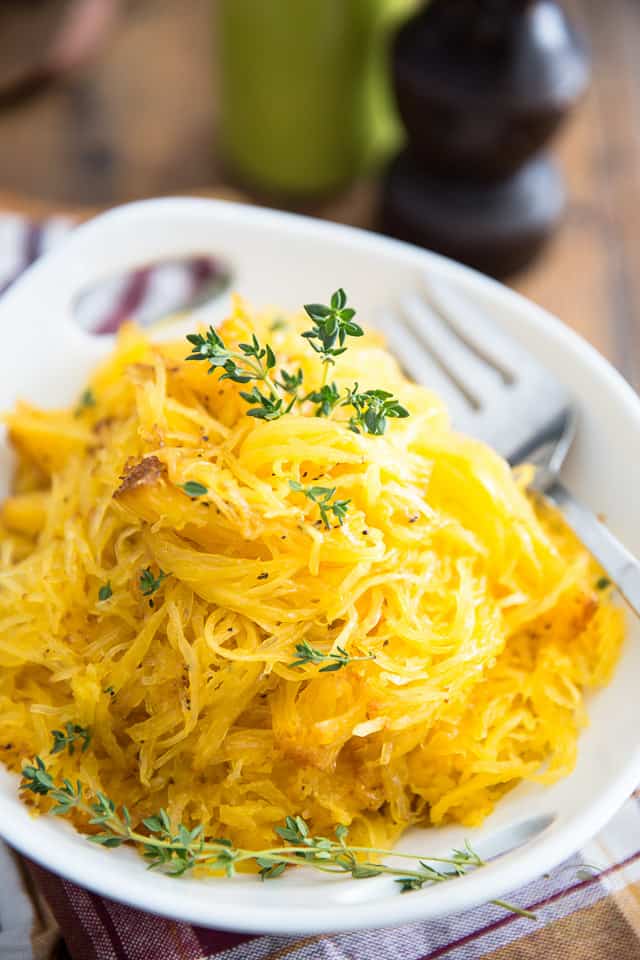 ---
As elegant as it is delicious, this Honey Glazed Hasselback Butternut Squash is guaranteed to be the star of any dinner table.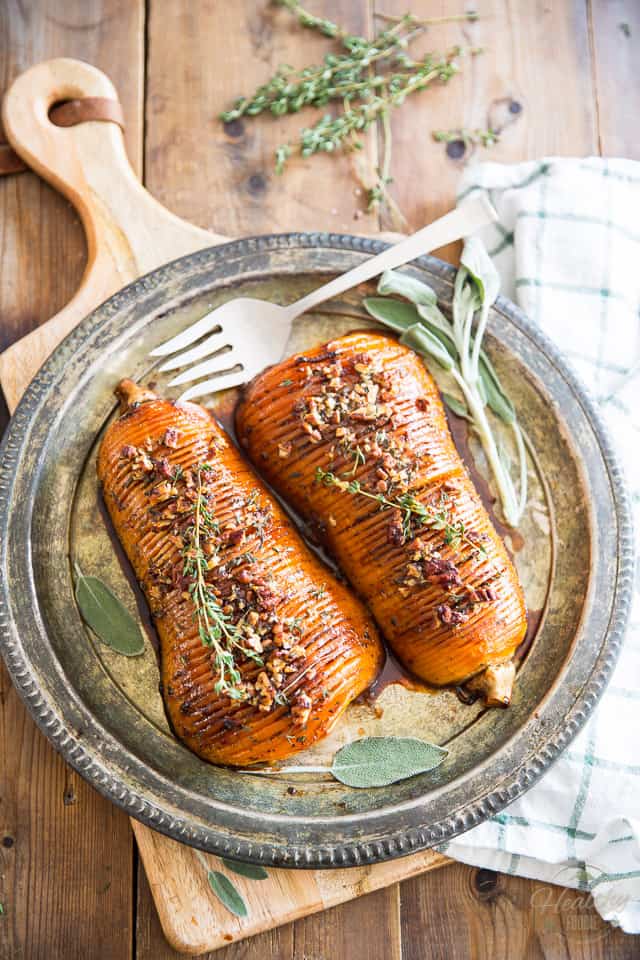 ---
This Candied Butternut Squash is so tasty, you don't even need to be a fan of squash to enjoy it! It goes good with practically everything, any time of day!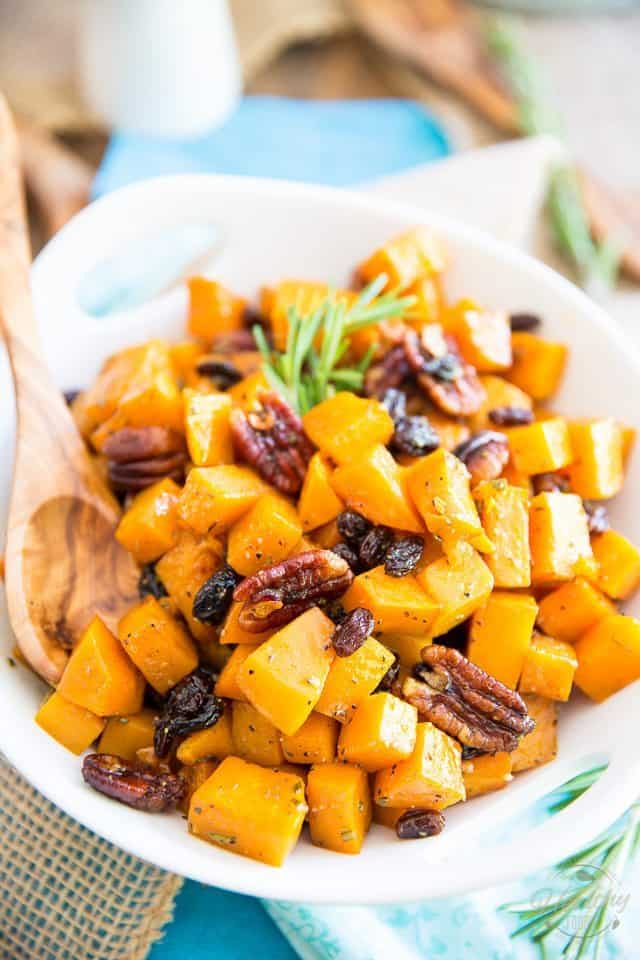 ---
So simple yet so elegant, Oven Roasted Butternut Squash is a tasty and versatile side dish that goes good with just about anything, any time of day!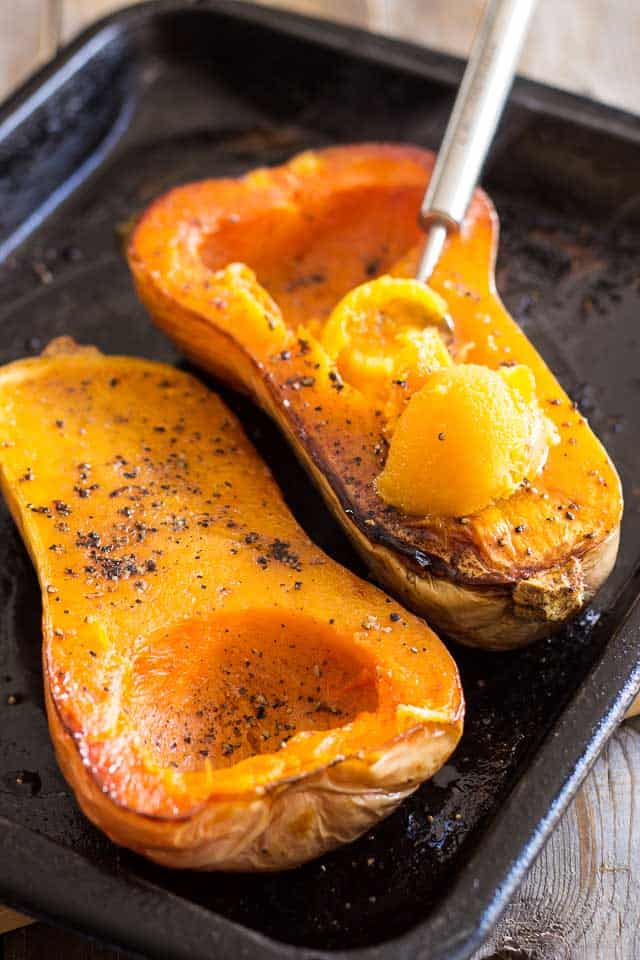 ---
Just three simple ingredients combine to create this fabulous side dish: bacon, butternut squash and fresh thyme.
---
MAIN
---
Kids demand Mac 'N Cheese but you'd prefer a healthier option? This Butternut Squash Mac 'N Cheese is the perfect solution! They'll never be able to tell…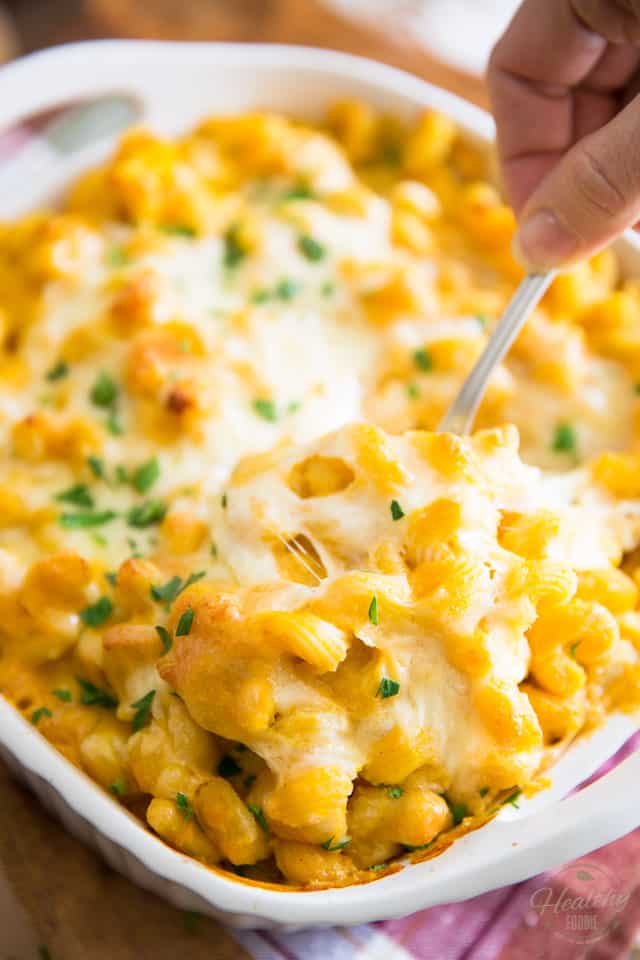 ---
So delicious, you won't believe it's also so good for you! Even the kiddos will be all over it…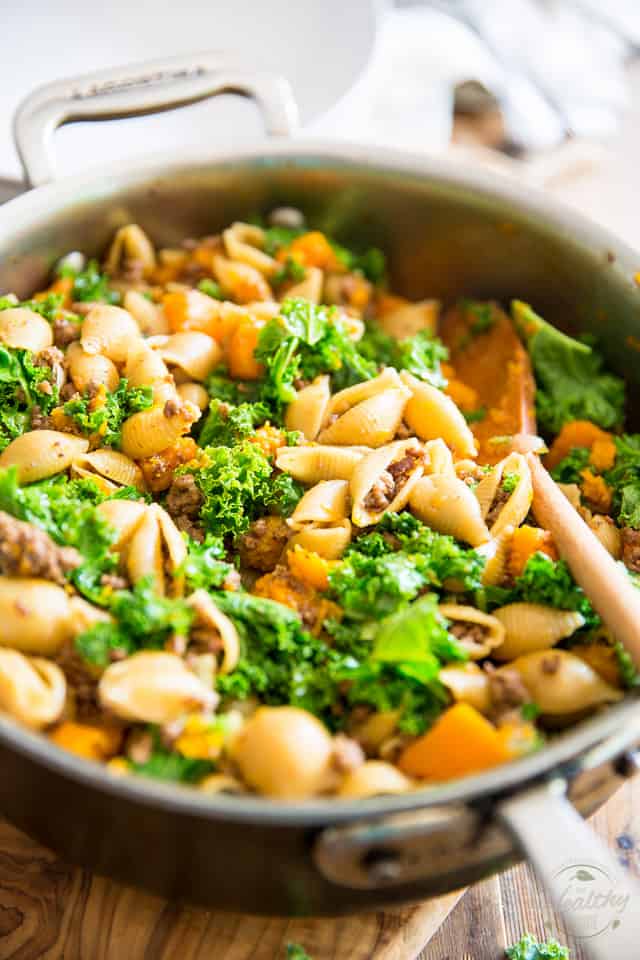 ---
Bring an exotic taste to your table with this totally vegetarian Butternut Squash Chickpea Curry. So good, you'll want to add it to your regular rotation!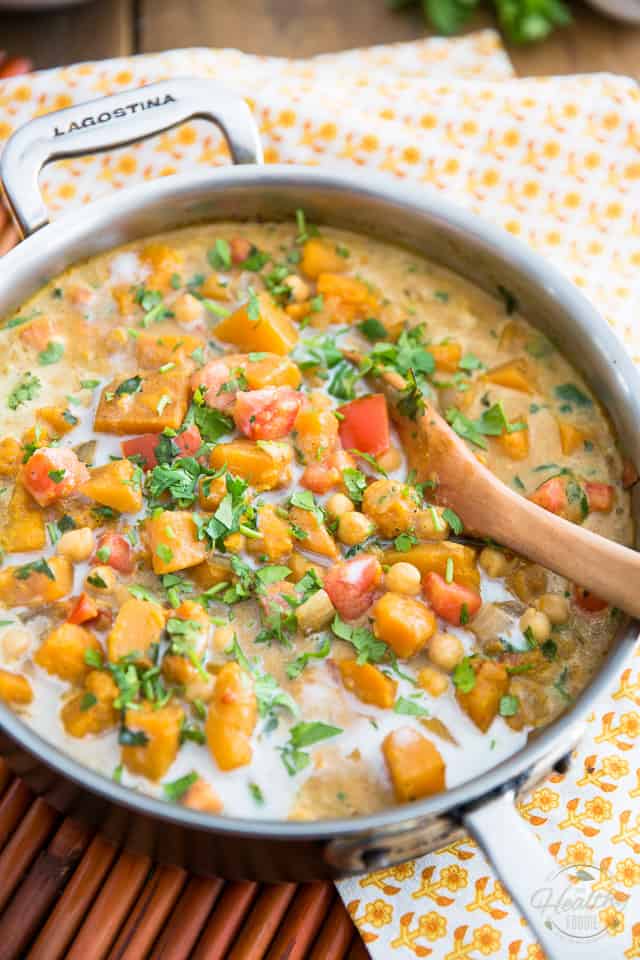 ---
This Butternut Squash Chili is made for all those chilly evenings. Gather the family around the table and warm up with a delicious bowl of this hearty and healthy dinner.
---
Healthy Spaghetti Squash Casserole with ground turkey, tomatoes and Italian spices. Easy, CHEESY, and a crowd pleaser. Low carb, freezer friendly recipe!
---
Delicious, healthy Stuffed Butternut Squash with Quinoa, Cranberries, Kale, and Chickpeas. An easy, satisfying vegetarian recipe that's perfect for fall!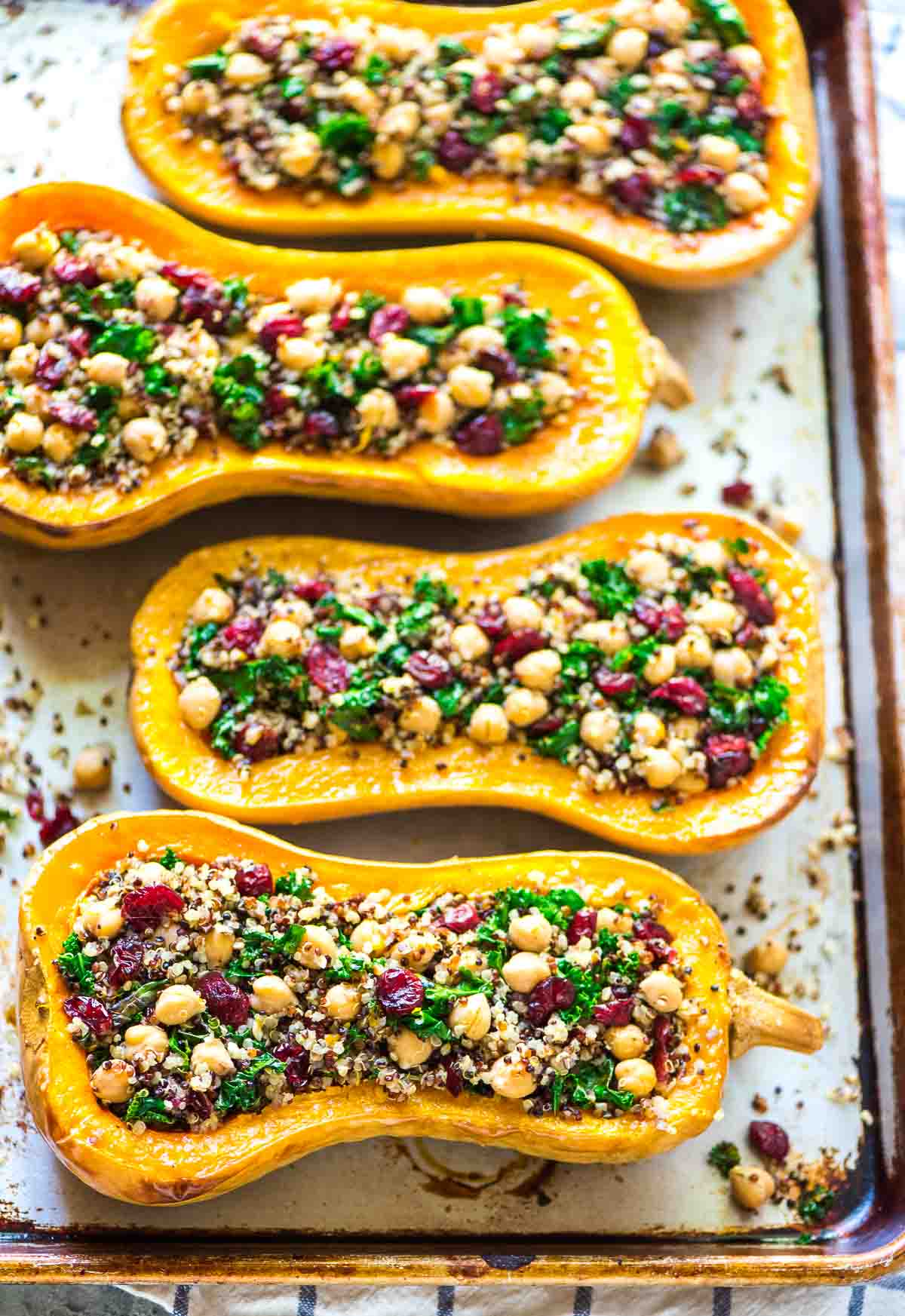 ---
BAKED GOODS
---
Apple and butternut squash muffins are a great, healthy fall treat – delicious for breakfast or packing in school lunches!
---
Savoury, buttery cornbread made from the flesh of roasted butternut squash. This cold-weather staple pairs well with any soup, stew, or chili, and is a wonderful way to feature squash at your table this season. Bonus: this recipe makes a double batch so you can freeze a loaf for later!
---
Make the perfect stack of soft and sweet butternut squash pancakes, with safe ingredients and toddler approved taste!