$100 Amazon Gift Card Giveaway – Just to Say Thanks!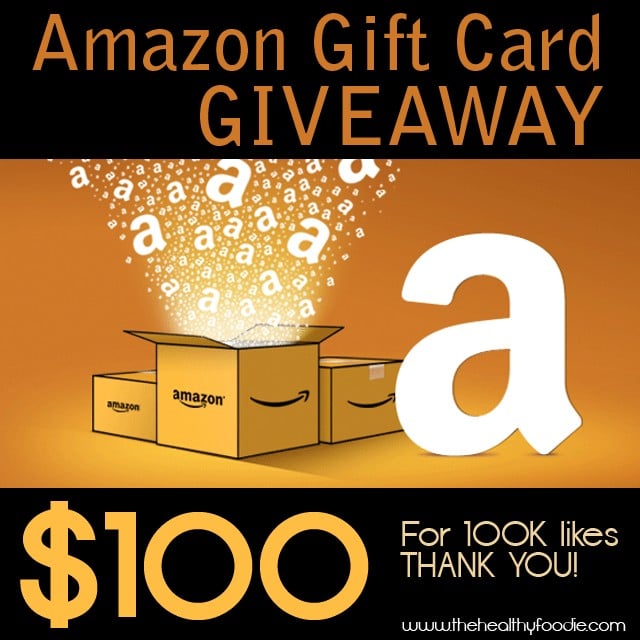 I simply cannot believe that my Facebook page has just reached 100 000 likes!
I just can't.
Someone really oughta pinch me or something!!! NEVER in my wildest dreams did I imagine that I would ever get to see this many thumbs up on my page.
To say that I am flattered and honored would be an understatement. I can't even put in words just how blessed I feel right now.
You guys are awesome, the best, true rock stars! I know I've said it before, but I'll say it again:
THANK YOU! THANK YOU! THANK YOU!
Without you, this place just wouldn't be the same.
Just as a special THANK YOU to all of you, I've decided to give away a $100 Gift Card to spend at my ultimate favorite online store: Amazon.com
Simply enter below for your chance to win!
Oh, and if you feel like it, visit my personal Amazon Store and leave a comment telling what you are thinking of getting with the card, should you be the lucky winner! 😀