Massaged Kale Salad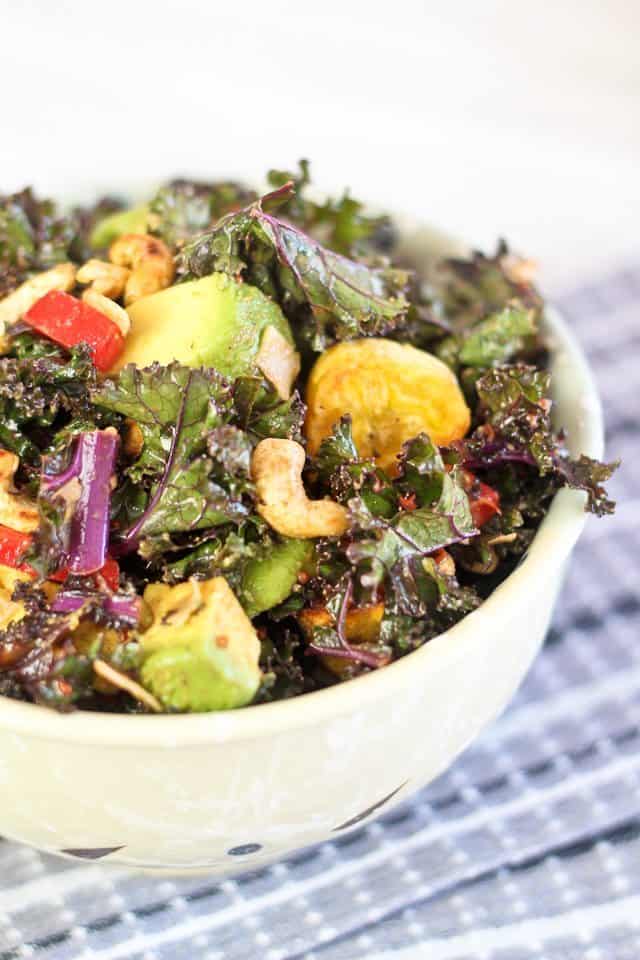 I decided that this year, I would take advantage of the nice weather and get some things done around the house.
It feels like last year I didn't even get to enjoy summer at all. I did nothing but ride my bike, ride my bike and ride my bike some more… all summer long.
Oh, and I did some cooking too, of course.
Don't get me wrong, riding a bike is a very agreeable way to enjoy the beautiful days of summer.
Only, there's more to life than just exercising. I remember a time when I used to garden a lot. Now I merely cultivate weed. My flower beds have been completely invaded. I need to address that. Right that wrong. And take pictures of my pretty flowers, again. Aim that camera of mine at something other than my plate for a change…
There are also many things that need a little bit of TLC around the house! Part of my fence is threatening to collapse any minute now.  One of the gates to that same fence was completely torn apart by the wind and is now being held by long pieces of yellow rope. How unsightly! And if one ever needed to open said gate, well… yeah. Not gonna happen.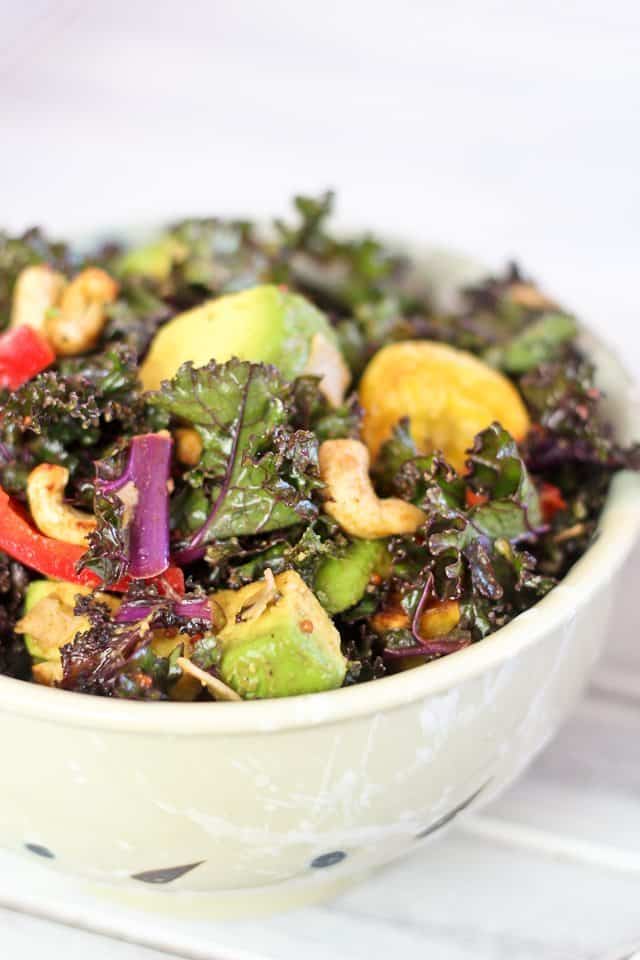 There's this big pile of dirt that needs to be spread out, there are flowers waiting to get planted. There's this little garden that I'd like to create. There is a wasps nest that needs to be taken care of. I want to build a fire pit.  The door to the shed won't close anymore, it needs to be fixed. I need to empty my garage and completely reorganize it. I have to finish my daughter's bedroom, as in finish installing the o'gees and paint them, and install some shelving units in her closet to store my kitchen props. Yeah. I'm all out of room in the kitchen!
And the list goes on…
In short, I need a man!
So anyway, I decided that this year, I would dedicate all my Saturdays (or at least one day per week-end) to taking care of these things. No blogging, no cooking, no taking pictures… just taking care of stuff around the house.
Oh, and doing some fun activities with the kids, too!
Hopefully, I won't run out of material to share with you guys.
And if I do, well, I'll show you pictures of my ongoing projects! 😉
But for now, I'm not worried at all for I still have TONS of recipes to share with you, so you go now, run with this one.
As for me, I'll be out in the garden!
Massaged Kale Salad
This Massaged Kale Salad is loaded with colorful and exotic kale, fried plantain and toasted cashews
Servings: 4
Ingredients
5 cups kale, torn
the juice of 1 lemon
2 tbsp extra virgin olive oil
½ tsp Himalayan or fine sea salt
½ tsp freshly cracked black pepper
½ red bell pepper, finely chopped
1 ripe plantain, cut into large chunks
1 avocado, diced
2 tbsp organic toasted coconut shavings
1 tbsp whole grain mustard
1 tbsp balsamic vinegar
½ tsp chai spice
¼ cup raw cashews, lightly toasted
Instructions
Massage kale with olive oil, salt, pepper and lemon juice for one or two minutes. Let stand for about 5 minutes.

While your kale is relaxing, heat a little bit of coconut oil in a large skillet and fry the plantain over medium-high heat until nice and golden on both sides. Add the cashews and quickly toast them until fragrant. Add plantain and cashews to your now relaxed kale, along with the rest of the ingredients; mix well and serve immediately.
Nutrition
Calories: 311kcal, Carbohydrates: 31g, Protein: 7g, Fat: 21g, Saturated Fat: 4g, Sodium: 374mg, Potassium: 976mg, Fiber: 6g, Sugar: 9g, Vitamin A: 9410IU, Vitamin C: 133mg, Calcium: 135mg, Iron: 3mg
If you've tried this recipe, please take a minute to rate the recipe and let me know how things went for you in the comments below. It's always such a pleasure to hear from you!
You can also FOLLOW ME on PINTEREST, FACEBOOK, INSTAGRAM and TWITTER for more delicious, healthy recipes!