Magic Mushroom Powder – Umami In A Jar!
According to Michelle Tam of Nom Nom Paleo, "if fish sauce is liquid umami in a bottle, this is powdered umami in a jar, and an indispensable tool in your kitchen arsenal."
Well, let me tell you… she's ABSOLUTELY right!
While I haven't exactly tasted Michelle's original spice mix, I can tell you one thing: I will NEVER be without this magical condiment EVER again. Now that I got to try this, I just have to sprinkle it on everything!
EVERYTHING! It now pretty much replaces my habitual salt and pepper…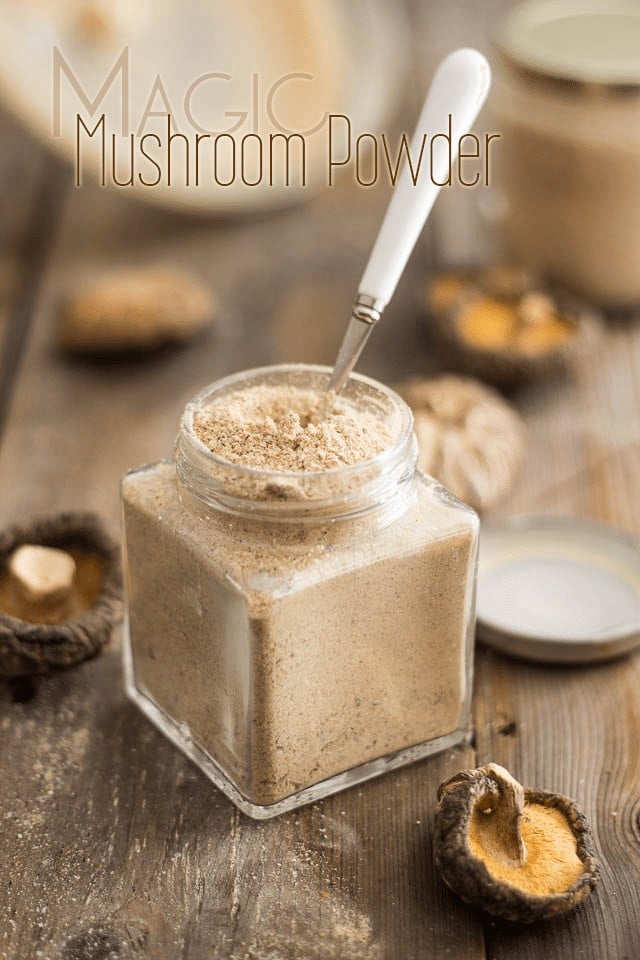 Unfortunately, I couldn't get my hands on the dried porcini that Michelle's recipe calls for, as they didn't have any at my favorite local Asian market. I went for the next best thing, in my humble opinion: shiitake!
They might not be quite AS pungent as the porcinis, but they still pack quite a healthy dose of flavor, so I thought they would make a more than suitable replacement. And indeed, I believe they did!
Likewise, I didn't have any dried thyme on hand, so I used oregano instead. Truth is, I don't care for dried thyme all that much anyway. I think it's been forced down my throat in too strong doses and a little bit too often in the past, so I now tend to pass on it as much as I can.
Again, I think oregano was a very acceptable substitution.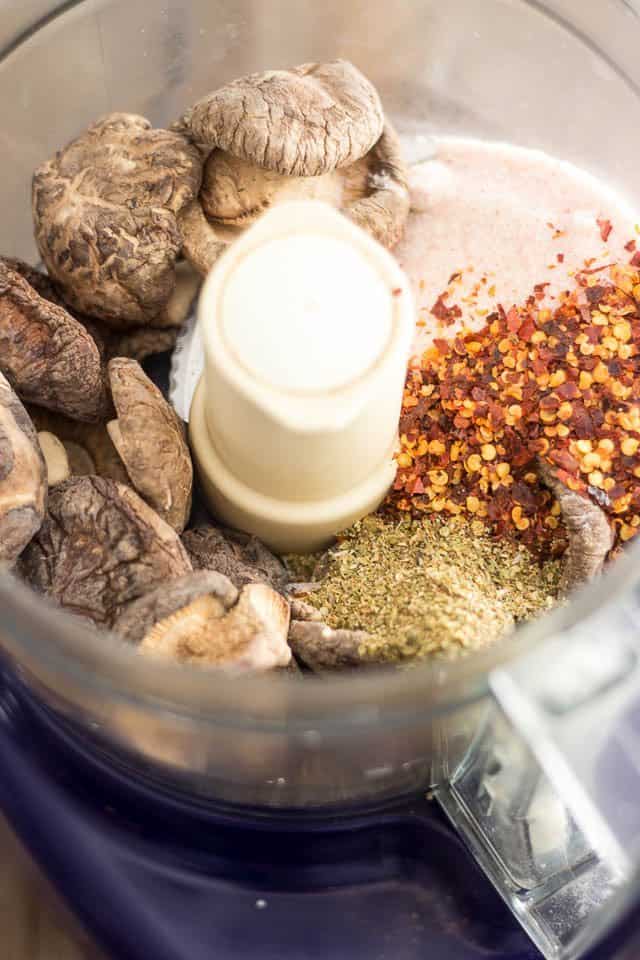 While Michelle's original recipe has you powder the mushrooms alone and mix them with the rest of the spices afterwards, I elected to add all of my ingredients directly into the bowl of my trusty food processor and turn everything into a fine powder.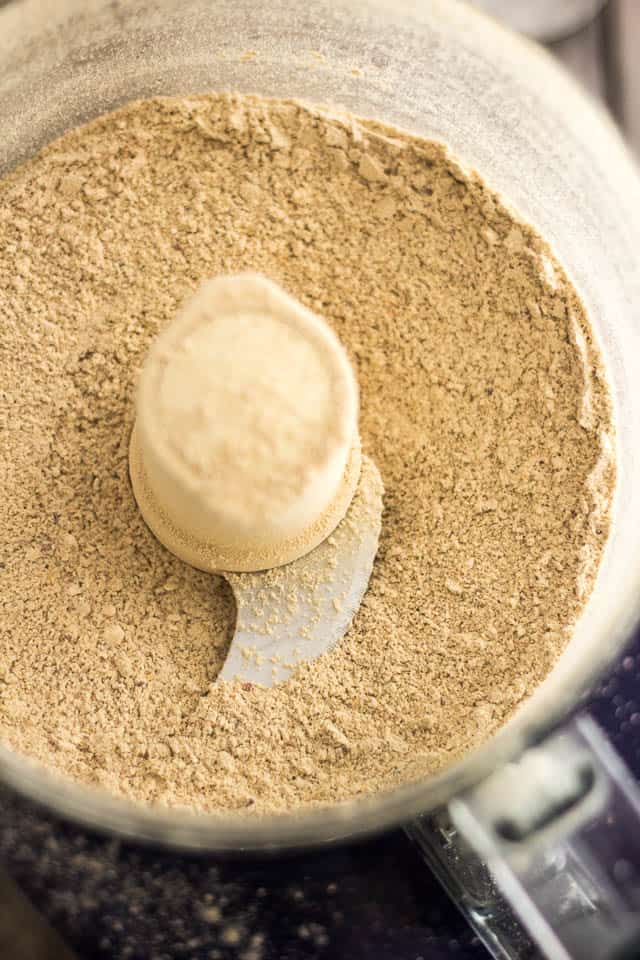 After a couple of minutes of stop and go grinding / pulsing / processing action, a fine powder is exactly what I got!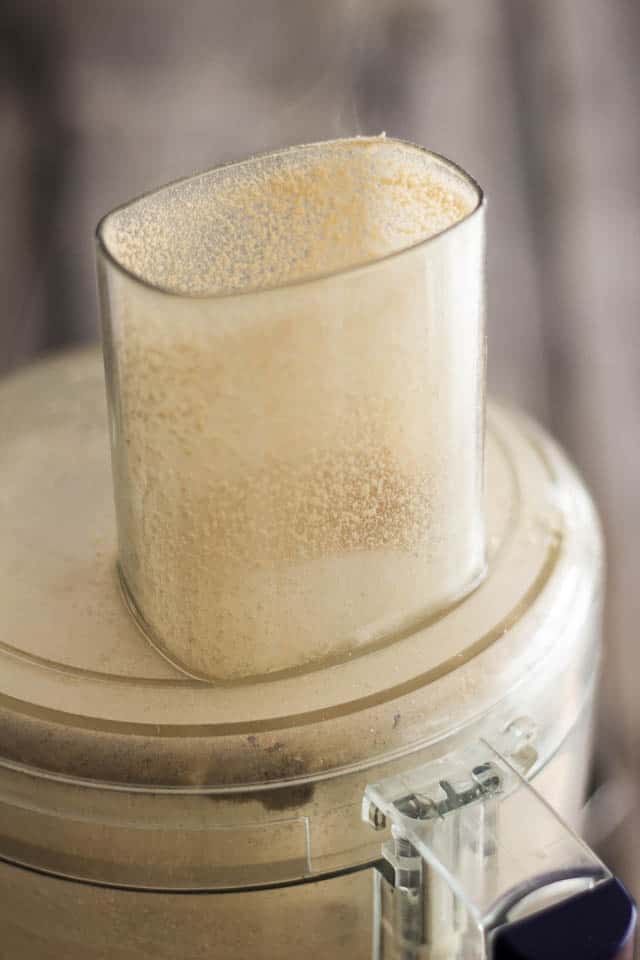 So fine indeed that this powder will be trying to escape through any crack it can find, so make sure you don't leave the chimney of your food processor uncovered.
Can you appreciate the fumes that are escaping through the chimney on the picture above? And that was quite a few seconds after the motor had stopped running. Just make sure you leave that pusher in place or cover that hole with your hand, else you might find yourself sneezing uncontrollably for a good half hour or so…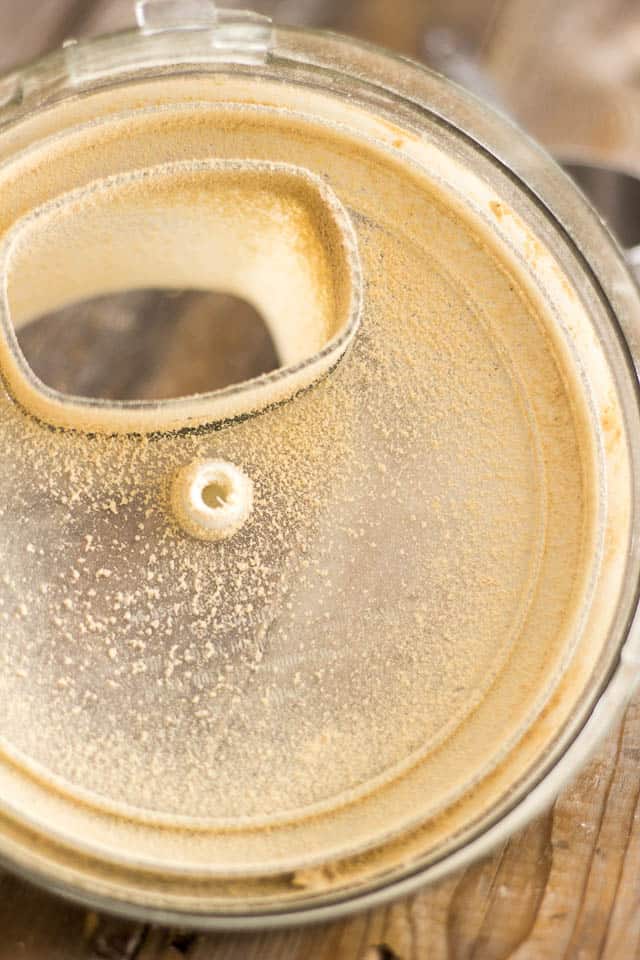 Just check out all the "dust" that accumulated on the cover! Yep… this is pretty volatile stuff!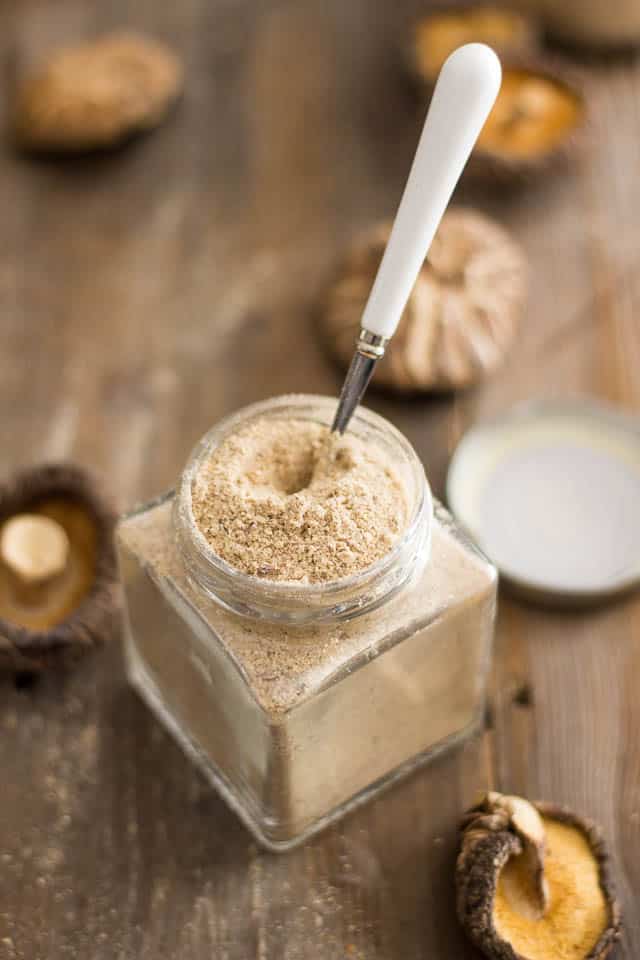 Transfer your Magic Mushroom Powder right into an airtight glass jar. This will keep in the cupboards for several months, but I bet you'll never be able to keep it for that long.
You'll want to sprinkle this over your panfried eggs, toss some in your scrambled, dust some over your avocados, put some in your favorite salad, include it your favorite meat recipes…
I'm telling you, you're going to want to use this EVERYWHERE, and ALL THE TIME!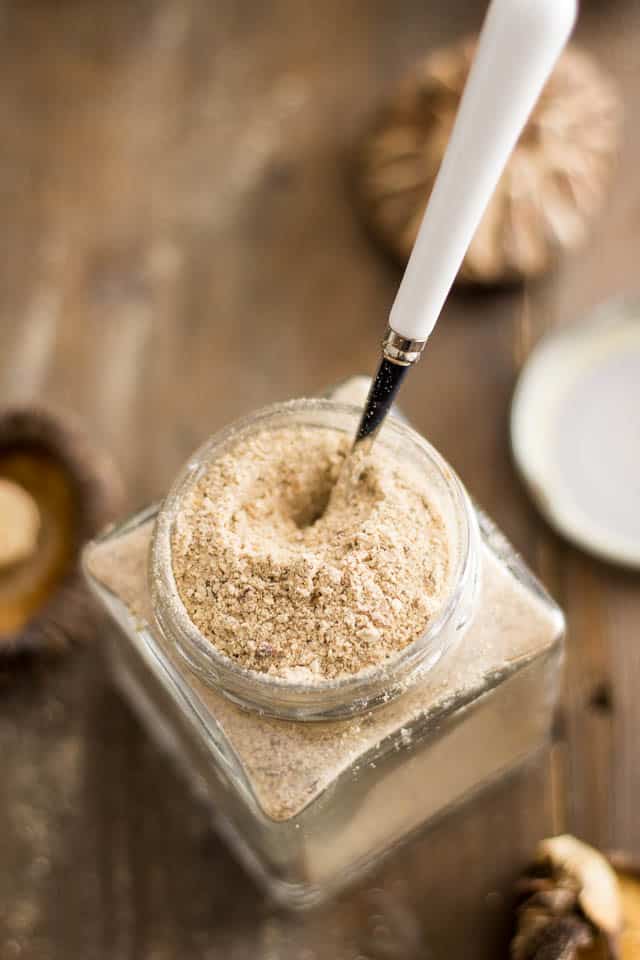 Heck, I came this close to putting some in my last batch of muffins.
Now I really need to work on finding some dried porcini locally so I can try the real thing. And if I can't get my hands on 'em, I'll have to get some online. Judging on how incredibly tasty this is with shiitake, I can't even start to imagine how intoxicating it will be when made using porcini.
I think I'm drooling already…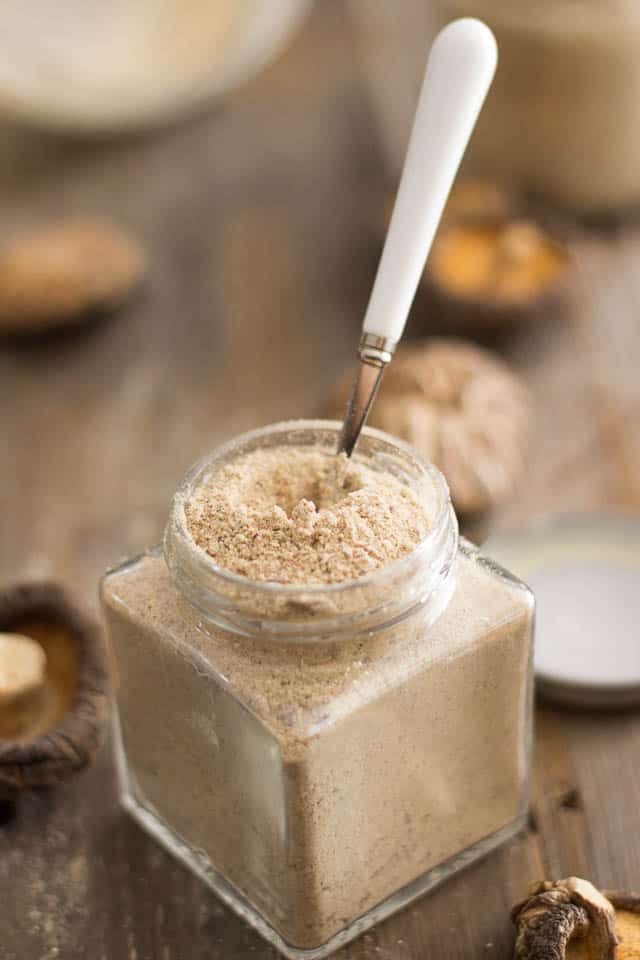 Magic Mushroom Powder
If fish sauce is liquid umami in a bottle, this is powdered umami in a jar, and an indispensable tool in your kitchen arsenal. - Michelle Tam, Nom Nom Paleo
Servings: 50 teaspoons
Instructions
Add all the ingredients to a clean spice grinder or food processor and pulse/process until they're ground into a fine powder.

Store in an airtight container, where it will keep for several months.
Nutrition
Calories: 3kcal, Carbohydrates: 1g, Protein: 1g, Fat: 1g, Saturated Fat: 1g, Sodium: 1512mg, Potassium: 17mg, Fiber: 1g, Sugar: 1g, Vitamin A: 49IU, Vitamin C: 1mg, Calcium: 3mg, Iron: 1mg
If you've tried this recipe, please take a minute to rate the recipe and let me know how things went for you in the comments below. It's always such a pleasure to hear from you!
You can also FOLLOW ME on PINTEREST, FACEBOOK, INSTAGRAM and TWITTER for more delicious, healthy recipes!