Peanut Butter Chocolate Protein Shake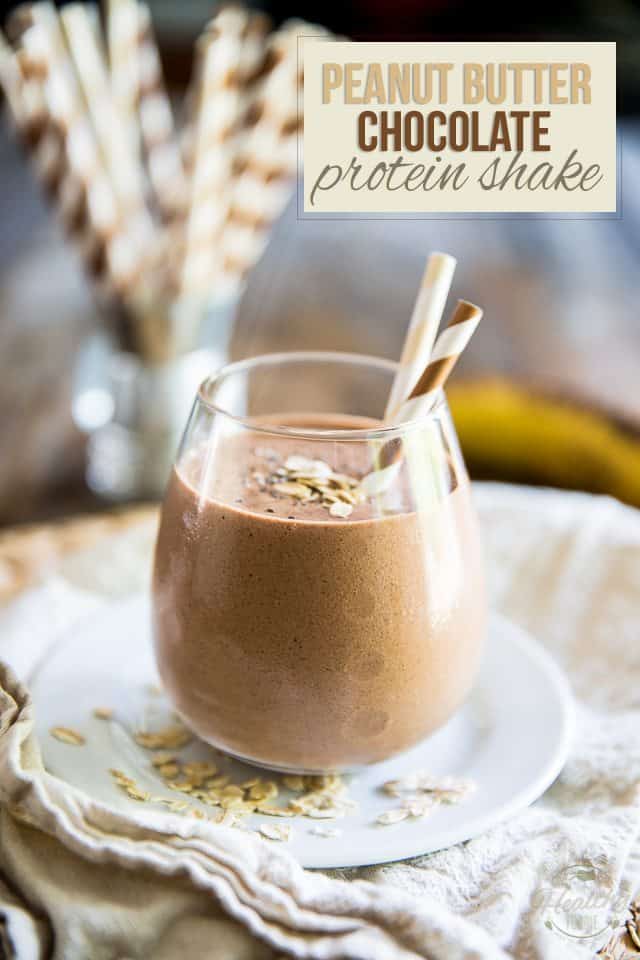 I chose to call this a Peanut Butter Chocolate Protein Shake, because well, it tastes like Peanut Butter and Chocolate. Good enough reason, wouldn't you agree?
In reality, though, this shake is filled with all kinds of nutritious ingredients that'll do your body good. You're looking at half a banana, some whole milk, rolled oats, chia seeds, cacao powder, powdered peanut butter (my favorite discovery of the year – have you tried that stuff yet? It's AH-MA-ZING! You won't believe the amount of flavor!) as well as a rounded scoop of New Zealand whey protein powder – the only whey protein powder for me!
Talk about a delicious way to replenish my energy levels and feed my muscles after my morning workout. 'Cuz you know, I might not be feeling all that great lately, but I still make it a business to stay active and exercise regularly. While you may not find me deadlifting 250 pounds these days, you'll will definitely see me giving my rower a ride for its money every single morning of the week. That or my spinning bike… Not that I'm attempting to break personal records or anything, but at least I'm still doing it.
That said, I'm a firm believer that after putting your body through any kind of workout, you NEED to put food into it, whether you are feeling hungry or not. When hunger really isn't on your side, a refreshing smoothie or protein shake is pretty much guaranteed to be accepted well and go down fairly easily.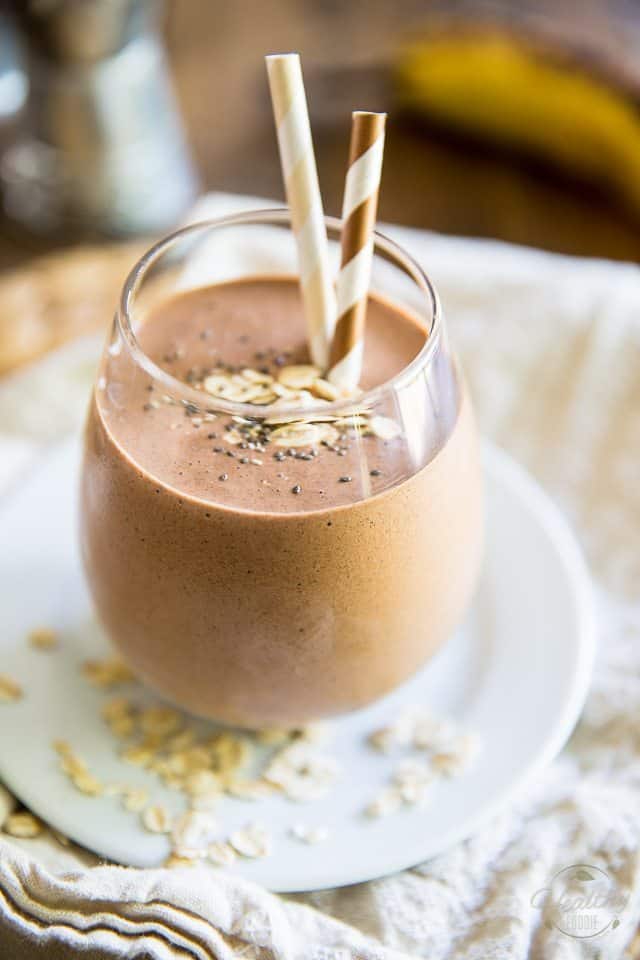 This particular protein shake right here is so amazingly refreshing and tasty, I think that my tummy wouldn't mind if we had one every single day for the next month or two! HA! Finally something we can agree on: we're totally on the same page on that one.
Now, I don't think that you really need instructions to make this… just a list of ingredients would probably do the trick. Basically all you need to do is throw all the ingredients in the container of your blender and then let her rip until you get a smooth and creamy concoction. How long it will take depends greatly on the machine that you are using.
Since I happen to be lucky enough to own a Vitamix, of course, it would be my weapon of choice when making smoothies and shakes. But any blender would do the trick really, although not all blenders are equally good at pulverizing ice cubes…
If you find that your blender isn't so great at that task, what I suggest you do is use a frozen banana instead of the fresh one, and leave the ice cubes out. You'll get very similar, if not better, results — a cold, thick and creamy, satisfying shake that tastes so good, you won't believe it can even be good for you!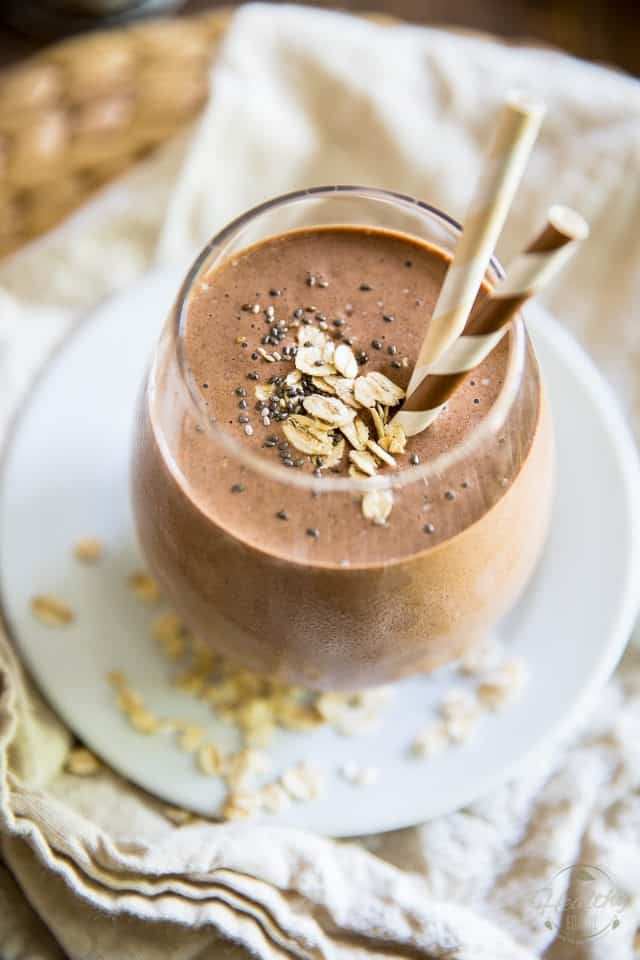 Peanut Butter Chocolate Protein Shake
This Peanut Butter Chocolate Protein Shake is a nutritious and delicious way to feed your body and replenish your energy levels after a good workout!
Servings: 1
Instructions
Combine all the ingredients in the container of your blender and process on high speed until smooth and creamy.

Serve immediately.
Notes
If your blender isn't the best at pulverizing ice cubes, sub a frozen banana for the fresh one and omit the ice cubes.
Nutrition
Calories: 338kcal, Carbohydrates: 41g, Protein: 42g, Fat: 11g, Saturated Fat: 3g, Cholesterol: 12mg, Sodium: 156mg, Potassium: 547mg, Fiber: 11g, Sugar: 15g, Vitamin A: 198IU, Vitamin C: 5mg, Calcium: 214mg, Iron: 2mg
If you've tried this recipe, please take a minute to rate the recipe and let me know how things went for you in the comments below. It's always such a pleasure to hear from you!
You can also FOLLOW ME on PINTEREST, FACEBOOK, INSTAGRAM and TWITTER for more delicious, healthy recipes!