Homemade Flavored Whey Protein Powder
It's no secret to anyone by now I guess that I am a big fan of whey protein powder…
I mean, I put that @#*! in everything… almost literally!
However, not all protein powders are created equal and when you start analyzing them, you realize that a lot of them contain all sorts of "unwanted added stuff".
ESPECIALLY when you start looking at flavored Whey Protein Powder.
It's almost near impossible to find one that doesn't contain nasty artificial sweeteners, such as sucralose or aspartame, as well as a whole lot of artificial flavorings.
Those that are naturally sweetened with Stevia are very hard to come across and when you do find one that's good, well, it often ends up being way too sweet. At least for my taste. PLUS, basically the only flavor that you can find is French Vanilla.
Not that I mind, really, for French Vanilla happens to be my favorite and the one kind of powder that I use the most.
But sometimes, only sometimes, you know, I happen to be in the mood for something a little more… chirpy!
So I decided to take the bull by the horn and create my own flavored powder at home.
Granted, I can't do no fancy Peaches and Cream, or Peanut Butter Chocolate, or Banana Split, or even Birthday Cake Batter, because unfortunately, all the flavorings that I use have to be of the dry kind. But still, I think I came up with some pretty interesting flavors, which turned out to taste much better than all of the commercially made stuff I've tasted and at least, I get to use as much or as little STEVIA as I want.
Plus, I know that all the flavors that go in the making of my Home made Flavored Whey Protein Powder are entirely natural…. AND good for me!
Here's the few that I came up with so far… but I just know I'll come up with more eventually at some point down the road.
You know that too, don't you?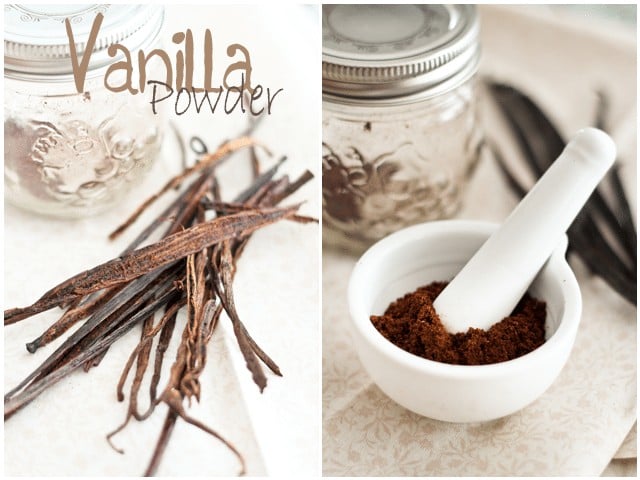 Of course, French Vanilla would be my favorite, the one I use most often, so I tend to make this one in bigger batch. To get some "dry" vanilla flavor, what I do is I keep all my scraped vanilla beans and leave them to dry. When I have about a dozen or so, I grind them in my coffee grinder, throw in 2 or 3 whole vanilla beans in there too and make that into a vanilla powder.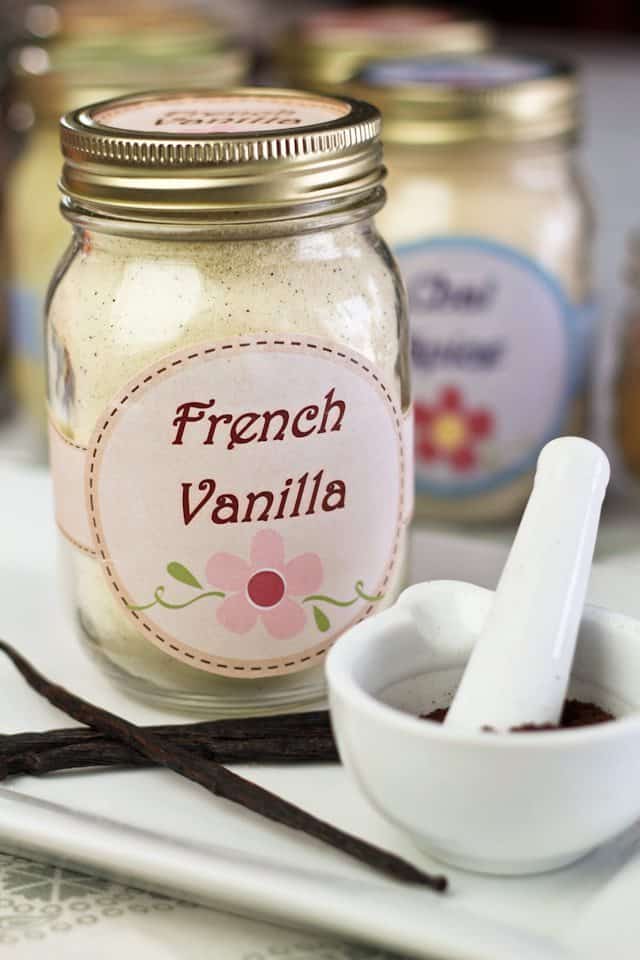 I mix some of that in with my Unflavored Whey Protein Powder along with some stevia powder and voilà!
French Vanilla Flavored Whey Protein Powder!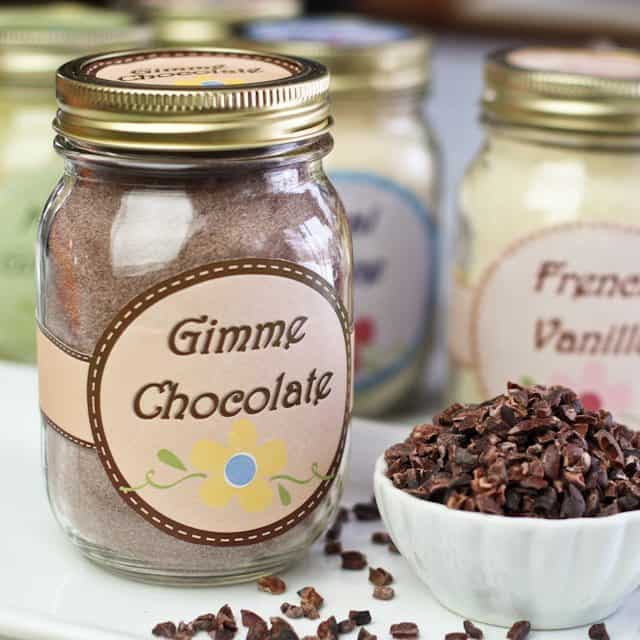 For the Chocolate Flavor, it couldn't be simpler…
You probably guessed the ingredients already, haven't you?
Good quality Dark Cocoa Powder and Stevia.
Easy as 1-2-3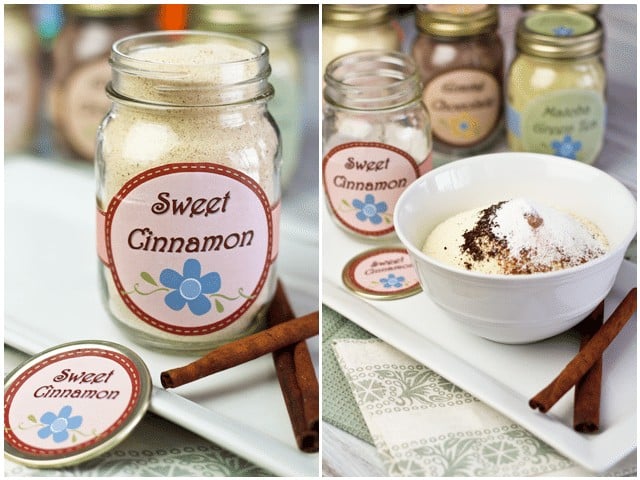 Sweet Cinnamon has Vanilla Powder, Ground Cinnamon and Stevia Powder.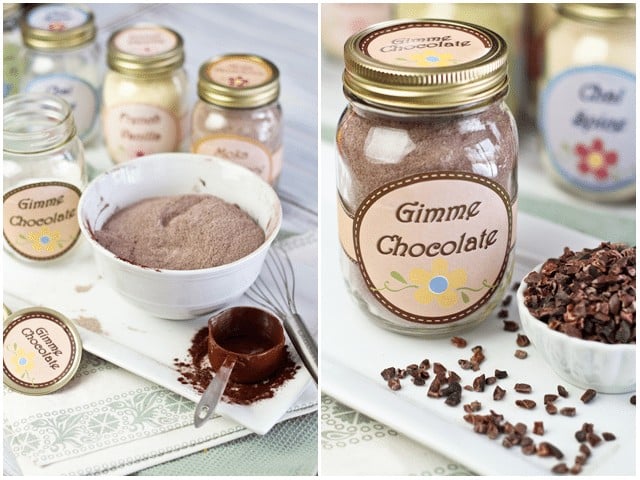 AH! There's that chocolate again…
Can you ever get enough chocolate?
I know I can't!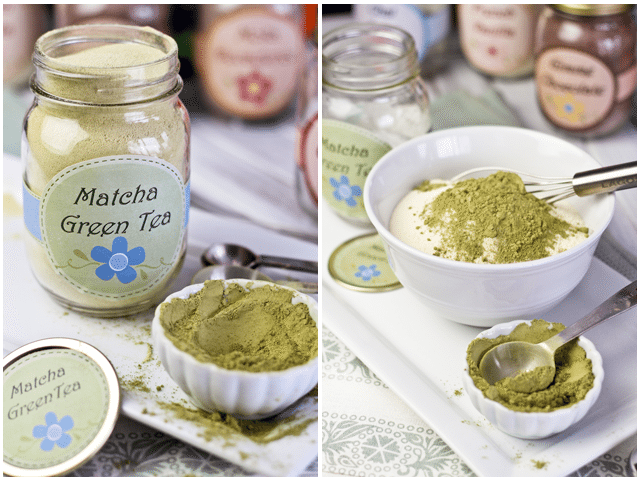 But if you're in the mood for something a little bit more exotic, I've got just the thing for you.
Matcha Green Tea Powder.
Wow… that one is plain FANTASTIC!
And quite unique,too! I don't think you could find this in any store.
All you need to make this one is some good Matcha Green Tea Powder and powdered stevia.
Complicated? I think not!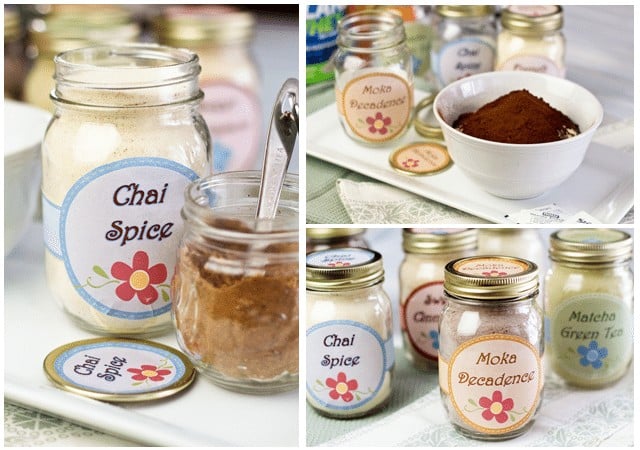 Maybe you're a fan of Chai Spice? I know I am… and if you're not, just wait 'til you try this one. It'll make you a believer, I swear!
But if coffee is more your thing, you won't believe how good this Moka Decadence Protein Powder is.
It sure will help get your eyes opened in the morning!
But the real killer is… you have to try the two of them together. It's a match made in heaven, I swear!
Flavored Whey Protein Powder
Homemade Flavored Protein Powder isn't all that hard to make at all, and is so much better for you than most of the stuff you can find in stores...
Ingredients
The Basics
6 scoops Unflavored Whey Protein Powder
3 packets Stevia powder, or more, or less, to taste
Gimme Chocolate - Add:
Add ¼ cup good quality Dark Cocoa Powder
Moka Decadence - Add:
¼ cup good quality Dark Cocoa Powder
1 tbsp instant espresso or dark roast coffee, ground to a very fine powder in a coffee grinder
Matcha Green Tea - Add:
1½ tbsp Matcha Green Tea Powder
To make the Chai Spice, you will need (this makes a lot more than you need, but trust me, you'll be glad to have this in your pantry!)
Instructions
Mix the unflavored whey protein powder with stevia and other required ingredient(s), depending on flavor.
If you've tried this recipe, please take a minute to rate the recipe and let me know how things went for you in the comments below. It's always such a pleasure to hear from you!
You can also FOLLOW ME on PINTEREST, FACEBOOK, INSTAGRAM and TWITTER for more delicious, healthy recipes!
As for the "base" ingredient, this is the only Whey Protein Powder that I currently use: Ergogenics Nutrition's New Zealand Whey Pro Series.
Even their pre-flavored Vanilla I will buy, from time to time.
Note how they use Stevia to sweeten it.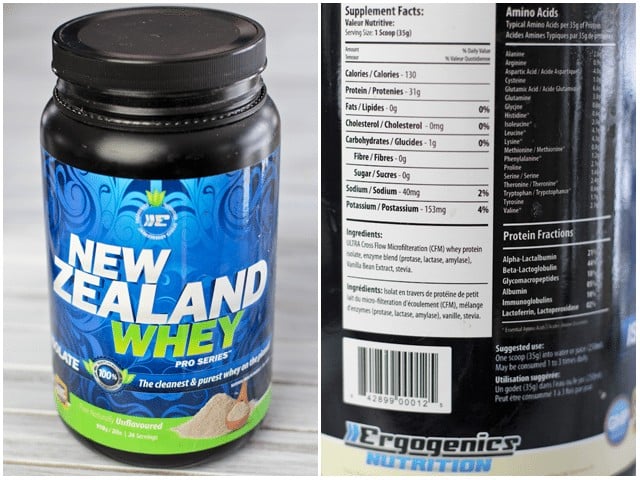 And there you have it…
With very little time and effort, you can make your very own flavored protein powder at home…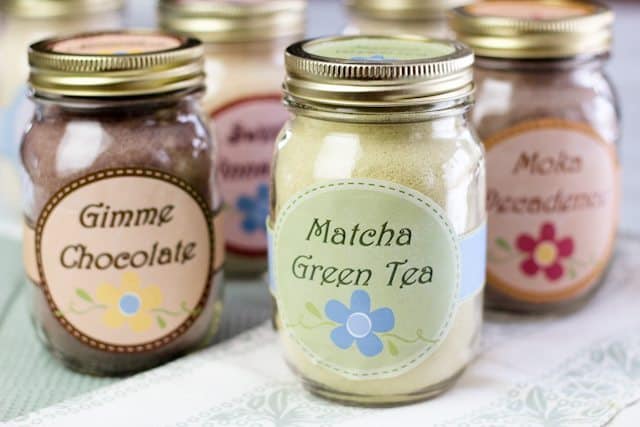 And the other good thing is you don't have to buy a huge jug of just one flavor!
You can make much smaller batches and enjoy a different flavor every day of the week!
And then you can mix and match! 🙂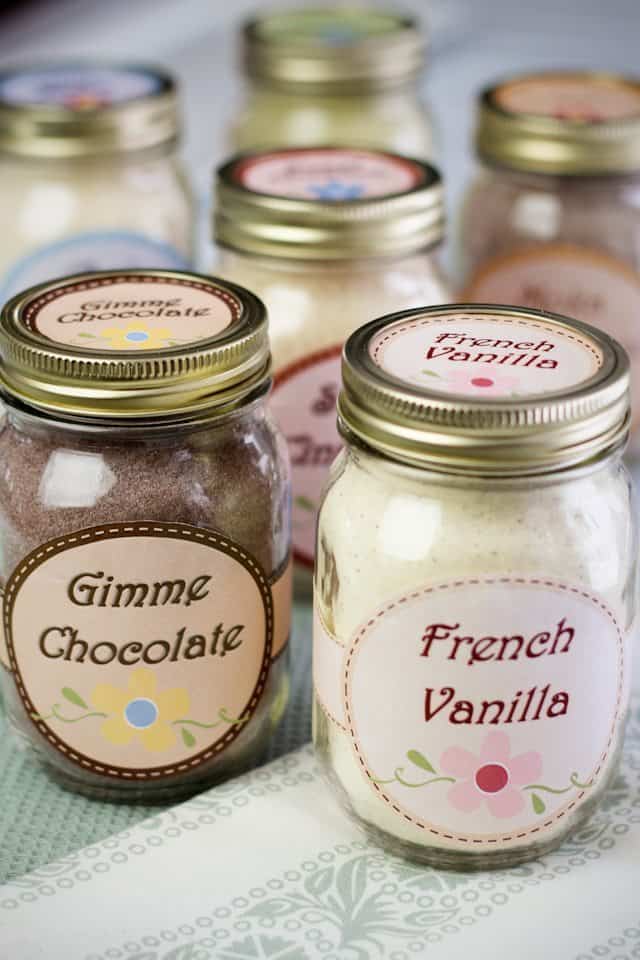 Although you might want to make a little bit more of these two great classics!
They tend to go really, really fast!