Peanut Butter Pornorama
I won't be talking much tonight, for a change.
I wouldn't want my words to get in the way…
For tonight, we're making Peanut Butter.
Oh… be still my heart!
You all know how much I LOVE nut butter, and how I am completely obsessed with creating all sorts of different varieties.
Well, I thought that, for a change, I would give you the most basic of them all, one that doesn't even really require a recipe.
All you need really, are nuts, an oven, a powerful food processor, and a lot of self-control.
Let's get started, shall we?
Just wait 'til you see this.
Basically, you start with a good quantity (here I used a kilo) of raw peanuts (or you could use almonds, or hazelnuts, or any combination of these nuts) and you roast them in a 300F oven, until they get nice and golden, which usually takes about oh, a half hour, maybe? Just be sure to check them often so they don't burn on you.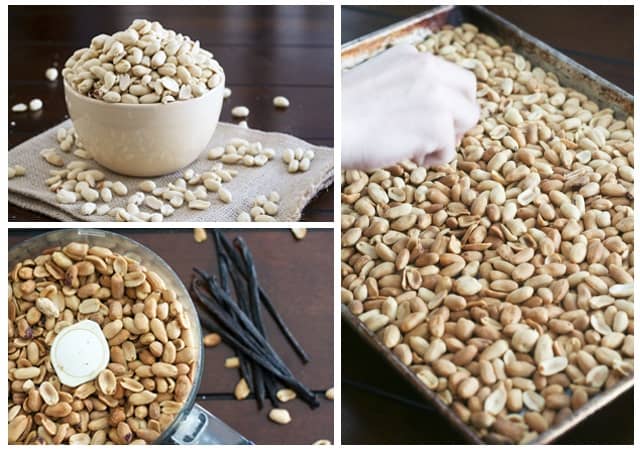 Then you'll want to let your peanuts cool for about 10 to 15 minutes. Just make sure to keep them out of reach of children… else they might end up eating them all! 😉
Add your nuts to the bowl of your food processor, along with one or two WHOLE vanilla beans.
You read that right. I like to use the whole thing. I just chop it up in small pieces and add it to my nuts.
Of course, the use of vanilla is entirely optional!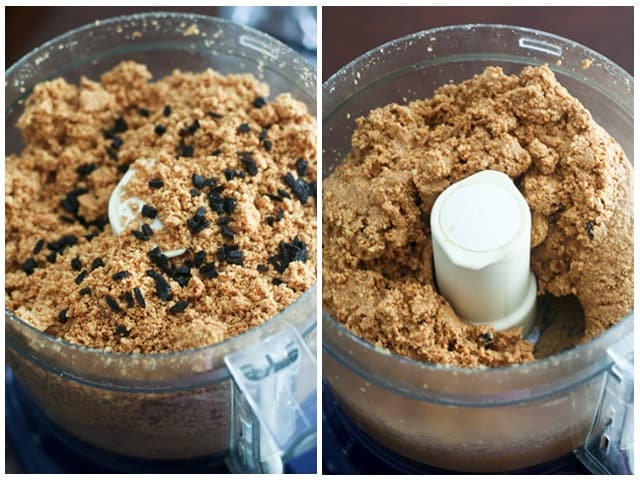 Then you start processing your nuts…
You make them spin, and spin, and spin some more…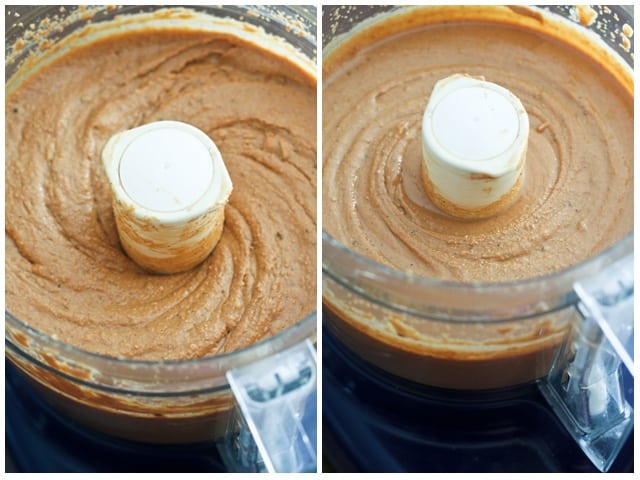 The more you spin, the creamier your butter will get… 
So they'll have to spin for quite a while.  Ten, fifteen, even twenty to twenty-five minutes, depending on the nuts you're using and the consistency that you are after.
Pretty much getting there, if you ask me, but let's keep going… just a little longer, shall we?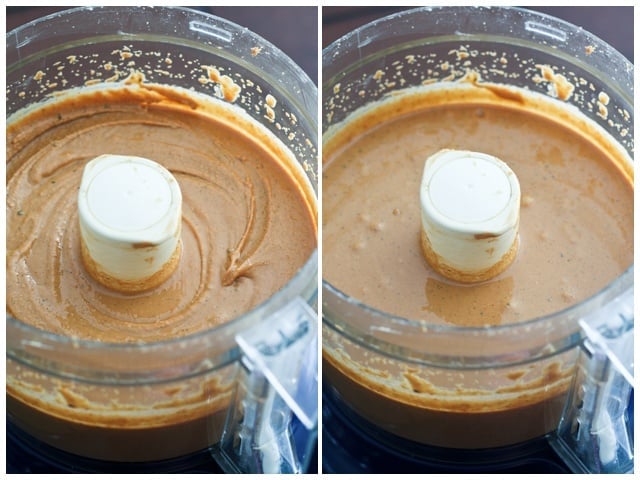 Oh my goodness YEEEESSS!
That's what I'm talking about!
Let's check for consistency, just to make sure it's where we want it to be…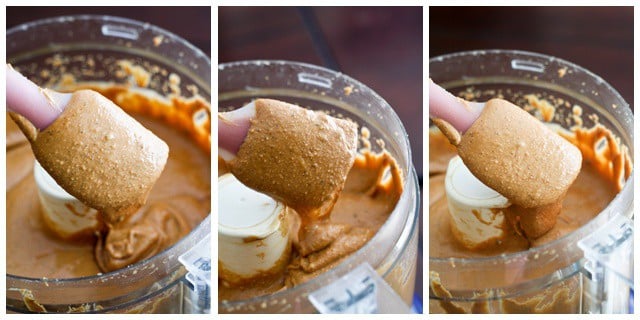 OH YUM! Yep! This is it. Ready to go into glass jars.
Let's start pouring this baby!
Of course, why not make a mess while we're at it? It's always more fun this way!
And there you have it.
Gorgeous, creamy, warm, delicious, irresistible All Natural Peanut Butter.
Just try not to eat it all in one go!