Smoked Salmon and Cream Cheese Cucumber Rolls
Sorry guys, there will not be a post here tonight…
You see, I've been invited to this awesome party over at Cara's place.
You know, Cara, from Cara's Cravings.
She's organized this great month long Clean Eating Cocktail Party to which she invited many great bloggers from around the globe and asked each of them to contribute their favorite CLEAN party food recipe.
You know, the kind of finger food that we all like to whip up for our guests when we throw a party or bring to those holiday gatherings, cocktail parties, sporting events and other such reunions.
Care to see what I'm contributing to the the party?
Feast your eyes!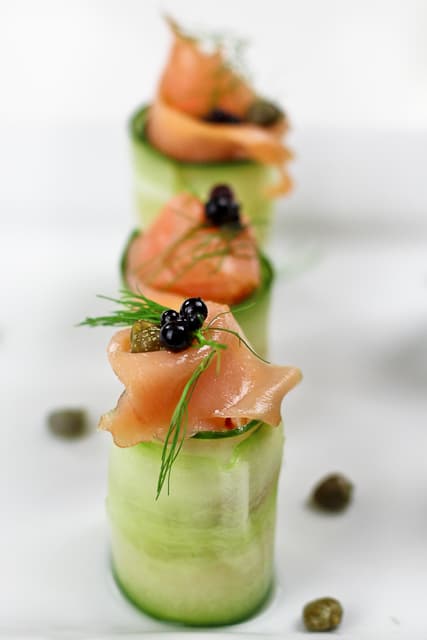 Hmmmm… I get the feeling there's gonna be TONS of great food to eat…
But hey! Here's an idea! Why don't you join me over there? I'm sure Cara and her readers will be more tan happy to meet you all.
And of course, I'll be handing out my recipe, so you can grab a copy while you're there!
So, what do you say? Will you come on over and have a bite to eat?
Come on, we're all there waiting for you.
And we're just one click away…