Non-Dairy Raw Cashew "Sour Cream"
As much as I love dairy and still believe it to be of good nutritional value when properly sourced, I've now pretty much eliminated it from my regular diet.
Why? Because I find *properly sourced* is way too hard to find in my part of the world and I am not at all a fan of all the mass produced stuff that is available at my local grocery store. All they have to offer comes from big commercial farming operations and has unfortunately been stripped of any and all real nutritional value through pasteurization, then loaded with a bunch of chemicals to make up for it.
Plus, I know full well that the poor cows who provided the milk for said products weren't treated or fed right. I just can't be a part of that anymore…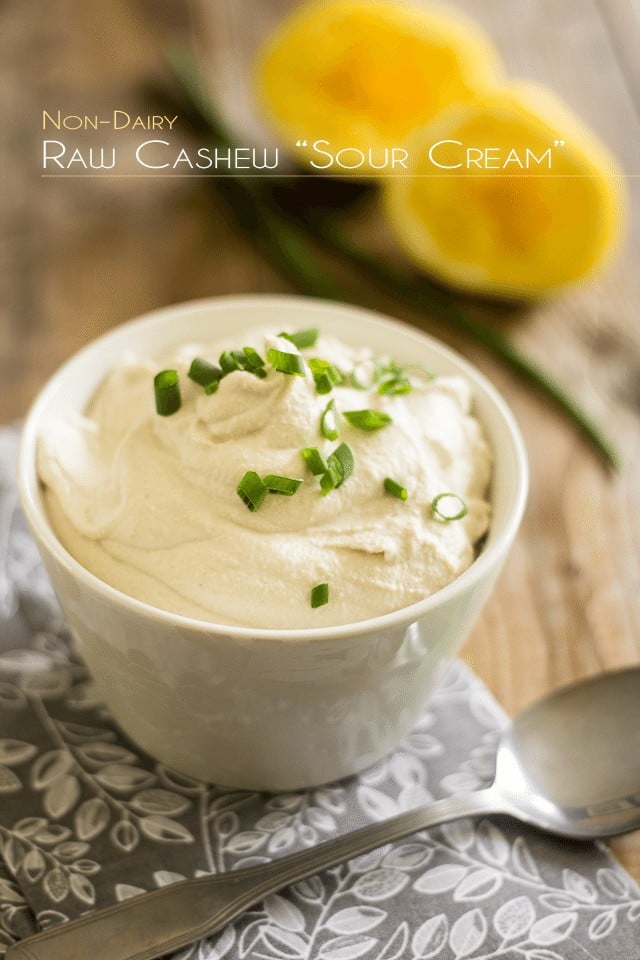 So when dairy is what I really crave and that nothing else will do, I will go well out of my way to find the "real deal". Otherwise, I'll work on finding alternate solutions.
This is precisely what I did here. I needed some sour cream to make a quick dip and, having recently stumbled upon a recipe for vegan cream cheese on Healthful Pursuit, I figured I could probably adapt Leanne's technique to make sour cream instead.
I think this worked pretty well! Granted, this doesn't even come close to having the same taste or texture as true, dreamy, silky, velvety sour cream. BUT. It's still pretty smooth, creamy, light and airy as far as texture goes, and it does have a very interesting tangy, slightly acidic flavor to it.
Now, I'm not saying that I would just eat this by the bowlful, but to use in recipes as a substitute, absolutely! I'm a fan and can't wait to start experimenting!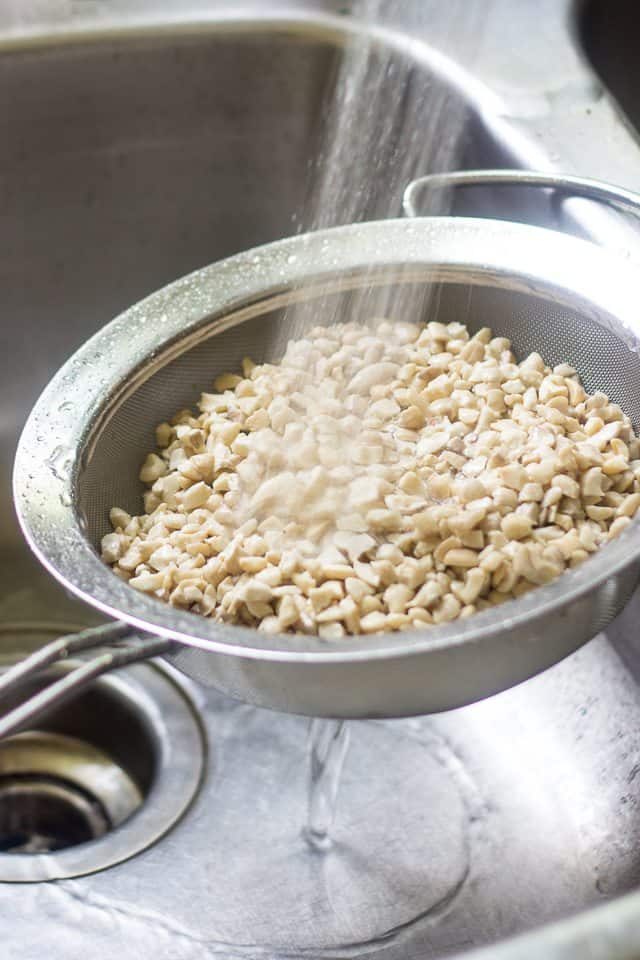 For this recipe to work, you absolutely need to soak your nuts first, for a minimum of 8 to 12 hours. They need to become nice and soft and soak up as much water as they possibly can. It's also highly preferable that you place them in the fridge while they are soaking, especially during the warmer months of summer.
After the nuts are done soaking, drain and rinse them real good under cold running water, then throw them in the bowl of your food processor.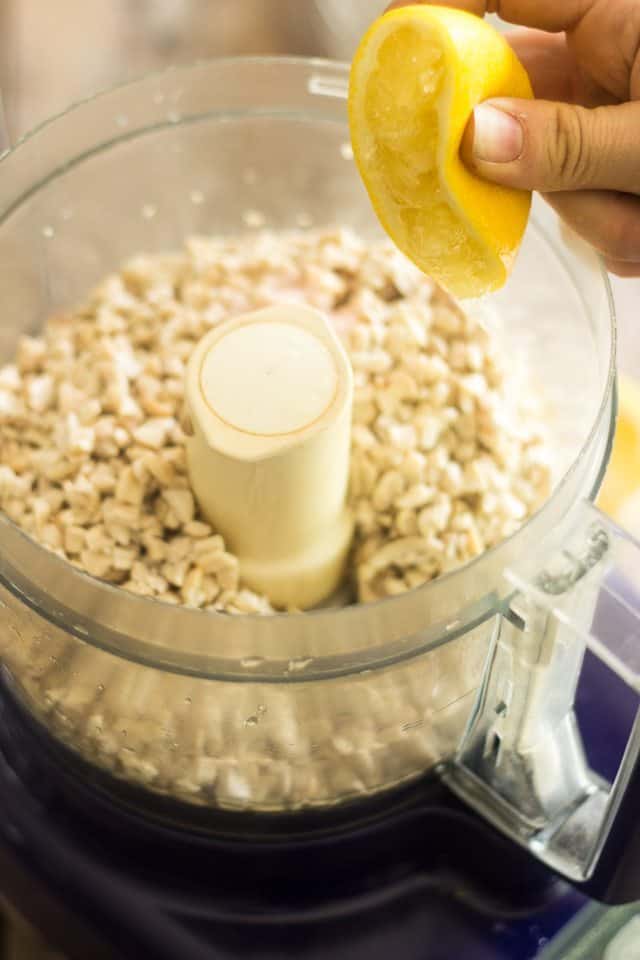 Add the rest of the ingredients, namely salt, water, apple cider vinegar and lemon juice.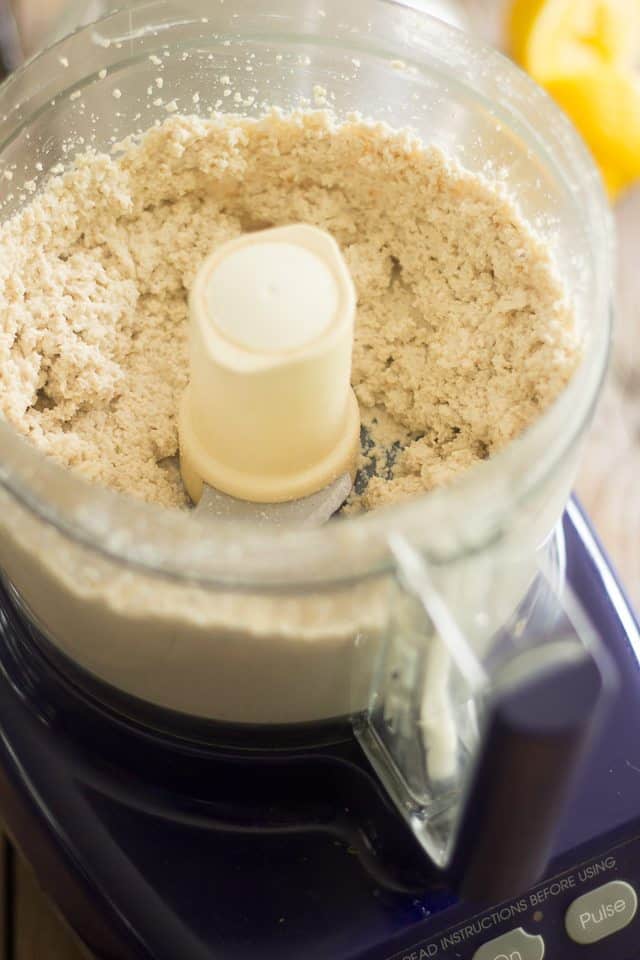 Since the nuts are fairly soft already, it won't take too long for them to break down and turn into the creamy mixture that we're after.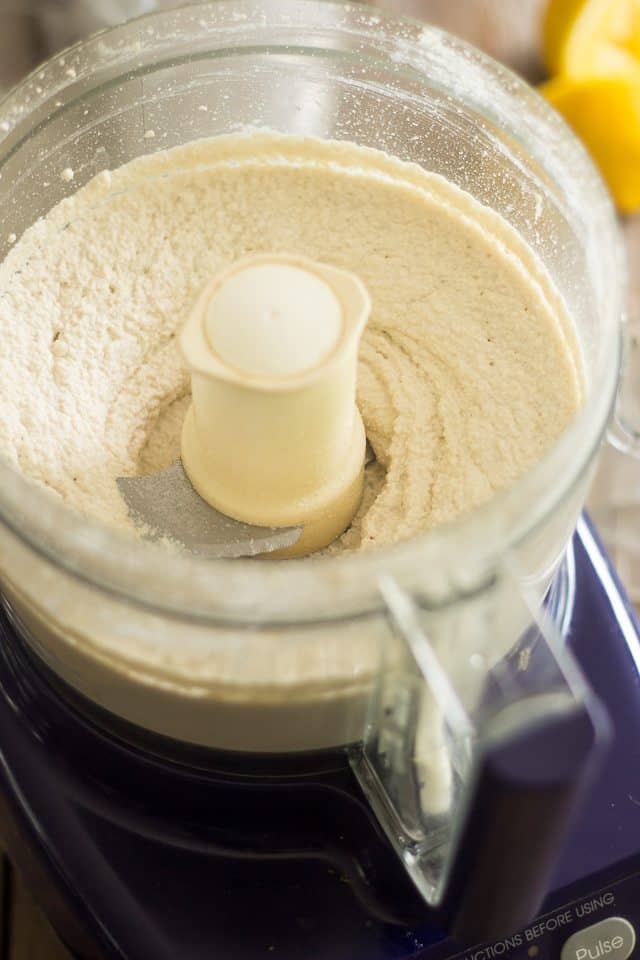 After only a couple of minutes, you're already looking at something that looks just like babies cereal. Yucky… I know. Let's move on! Let that blade spin some more.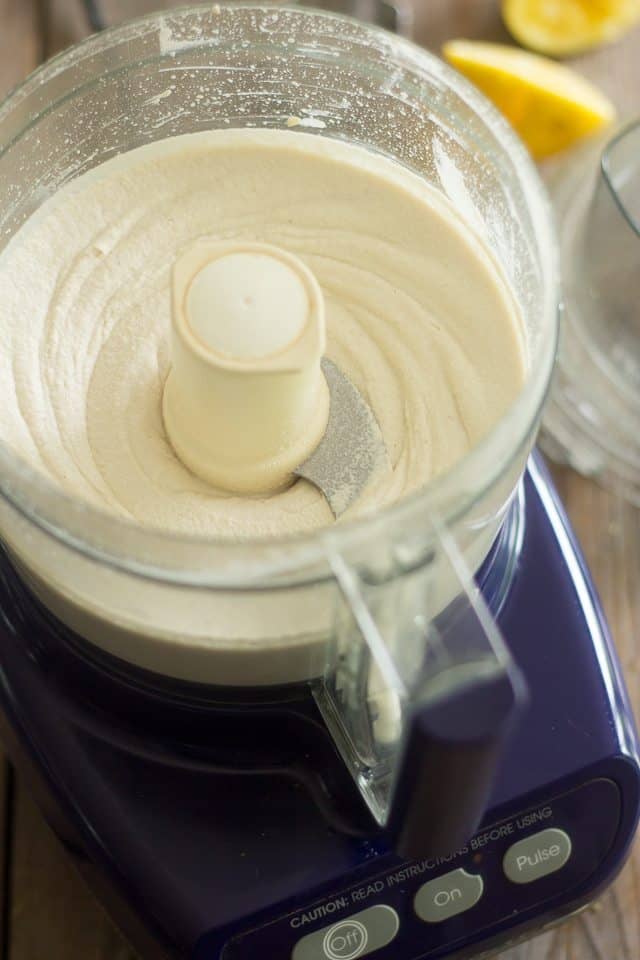 Ah, getting there already. Much smoother now.
You'll notice that, unlike when making nut butters, you won't need to be doing much scraping this time. Seriously, this is not a project that will be putting a lot of strain on your food processor and won't be asking too much effort from you either. It pretty much takes care of itself.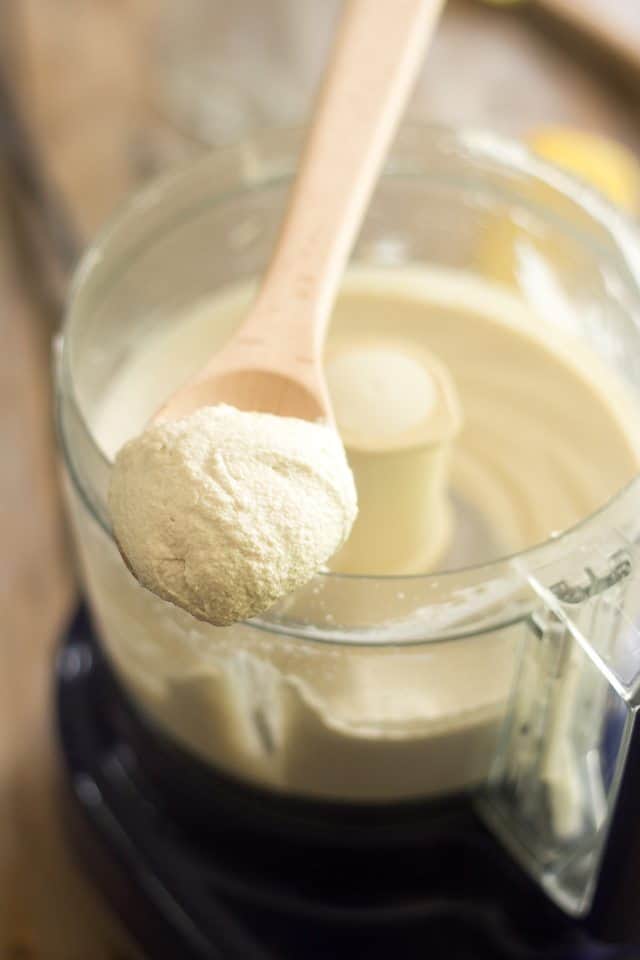 This is about as creamy as it will get using a standard food processor. Now if you happen to be lucky enough to own one of those fancy high speed blenders, I suspect that you'll be able to make yours much creamier.
Dang, I really have to get my hands on one of of those fancy blenders. I think I'm becoming obsessed!
Still, fancy blender or not, I think this came out reasonably smooth and creamy and I had a hard time not eating the entire bowl just taste testing the stuff, you know. I had to decide whether I liked this or not.
I think my verdict was very favorable after all. Yep. This definitely passed the test.
Now I absolutely have to try this cashew sour cream in a cheesecake. If it works out great, then I think I'll need to invest in a cashew factory!
Non-Dairy Raw Cashew "Sour Cream"
Servings: 8 ±2 cups
Instructions
Soak the cashew pieces in the refrigerator for a minimum of 8-12 hours, up to 24, then rinse well under cold running water.

Throw them in the bowl of your food processor, along with the rest of the ingredients and process until smooth and creamy, which should take about 5 to 8 minutes. You might have to stop and scrape the sides 2 or 3 times.

You can use this sour cream immediately or keep in the refrigerator in an airtight container, for up to a week.
If you've tried this recipe, please take a minute to rate the recipe and let me know how things went for you in the comments below. It's always such a pleasure to hear from you!
You can also FOLLOW ME on PINTEREST, FACEBOOK, INSTAGRAM and TWITTER for more delicious, healthy recipes!