Olives, Kicked-Up a Notch!
Today, I'm not giving you a recipe.
Nope. I'm just giving you an idea. Inspiration!
And no, don't get your hopes all high: we're not going to be making olives from scratch. While this is an avenue that I truly want to explore, sadly, this project is gonna have to wait until olives are in season again. Or well, at least until they are available at the market.
In the meantime, we're going to take "finished" olives and kick them up a notch!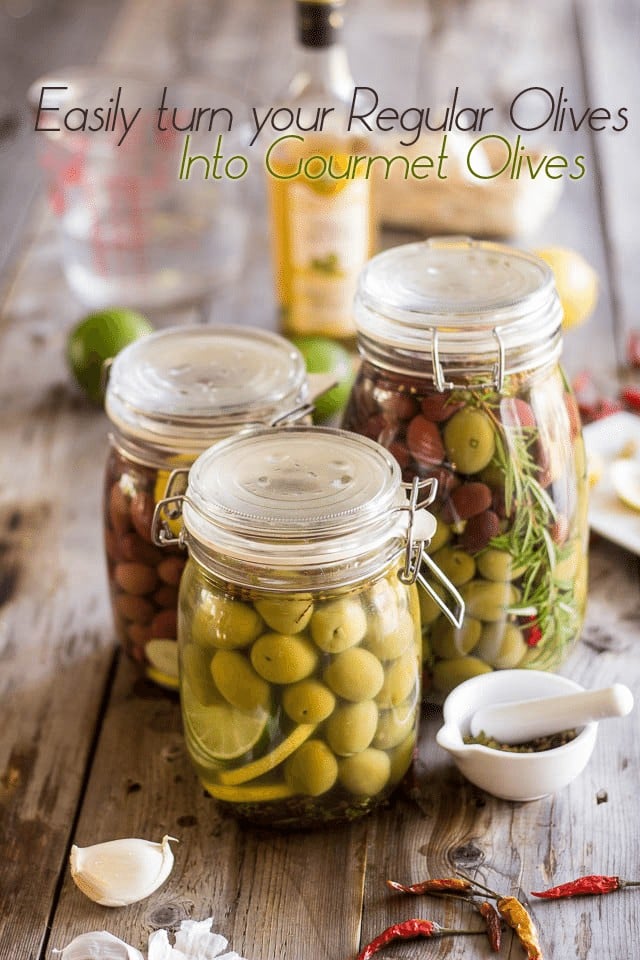 If you are paleo, chances are you are eating A LOT of olives. I know I do, anyway. I rarely go a full day without eating at least a few olives, and as much as I LOVE olives (they were in fact one of the major high points that helped me make the switch to paleo) sometimes, I like to vary a bit, you know.
So once in a while, I would treat myself to a jar of beautiful gourmet olives, delicately infused with the fragrance of a few fancy ingredients and other aromatics that have been carefully selected and added to the jars.
But gourmet olives, they tend to cost a fortune, you see?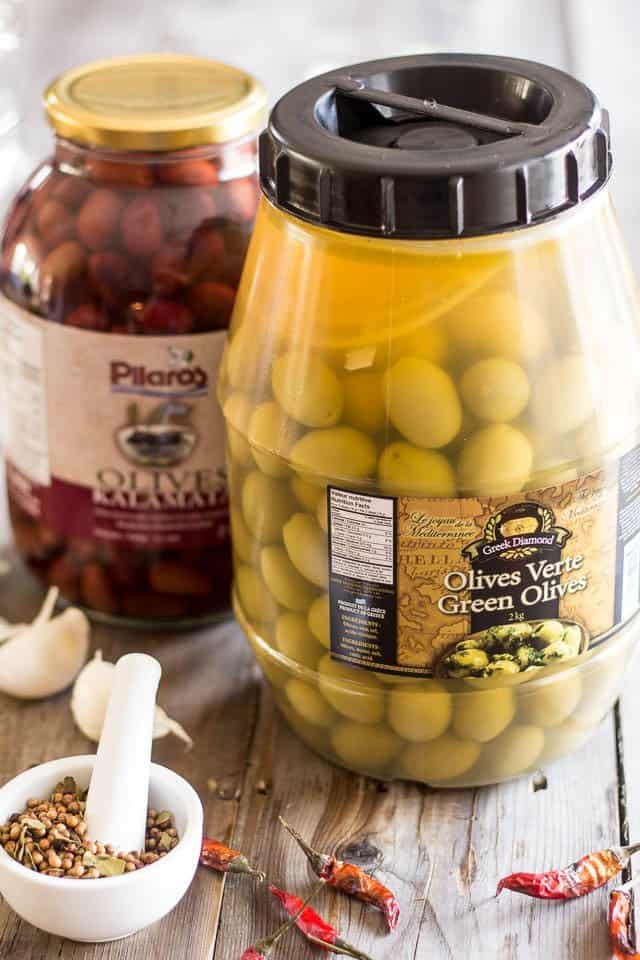 So I decided that I would try my hand at making my own. Surely, it couldn't be that complicated, now, could it? I usually buy my olives in great big containers like these ones, which I then transfer to smaller jars anyway.
Surely adding a few more ingredients while doing that transfer wouldn't make the process that much more complicated.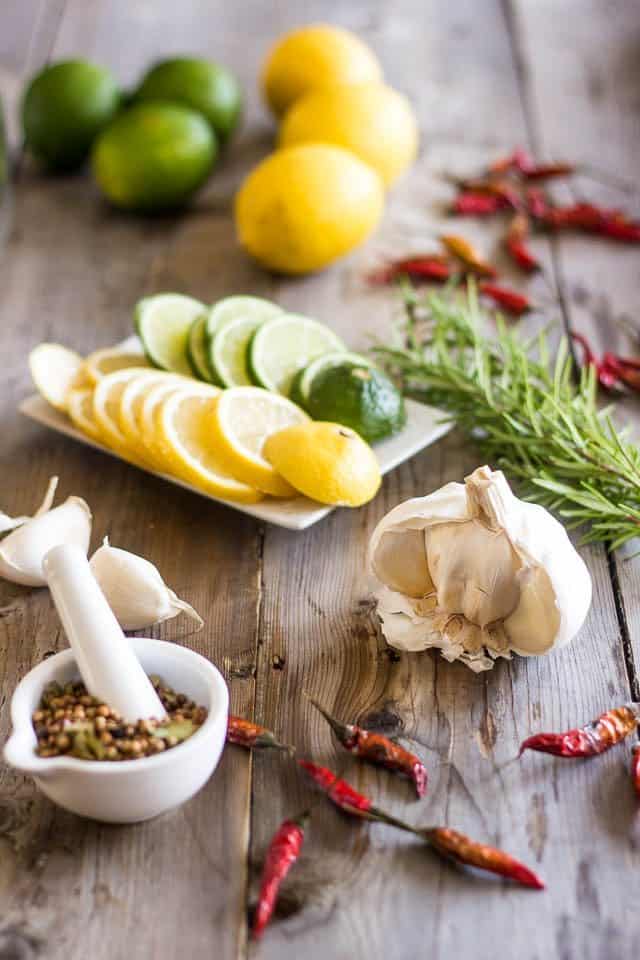 So I gathered a few simple ingredients and aromatics.
I ended up using pickling spices, whole peppercorns, dried chili peppers, fresh garlic, lemon, lime and a few sprigs of fresh herbs, namely rosemary and lemon thyme.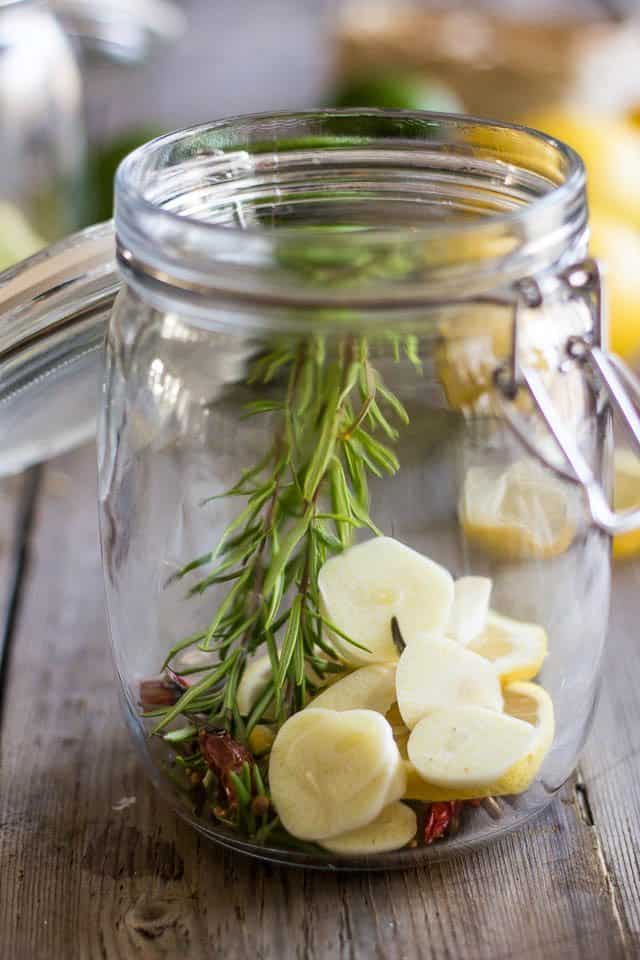 To one of the jars, I added a large, sliced-up clove of garlic, a few slices of lemon, a couple of sprigs fresh rosemary and a few dried chili peppers.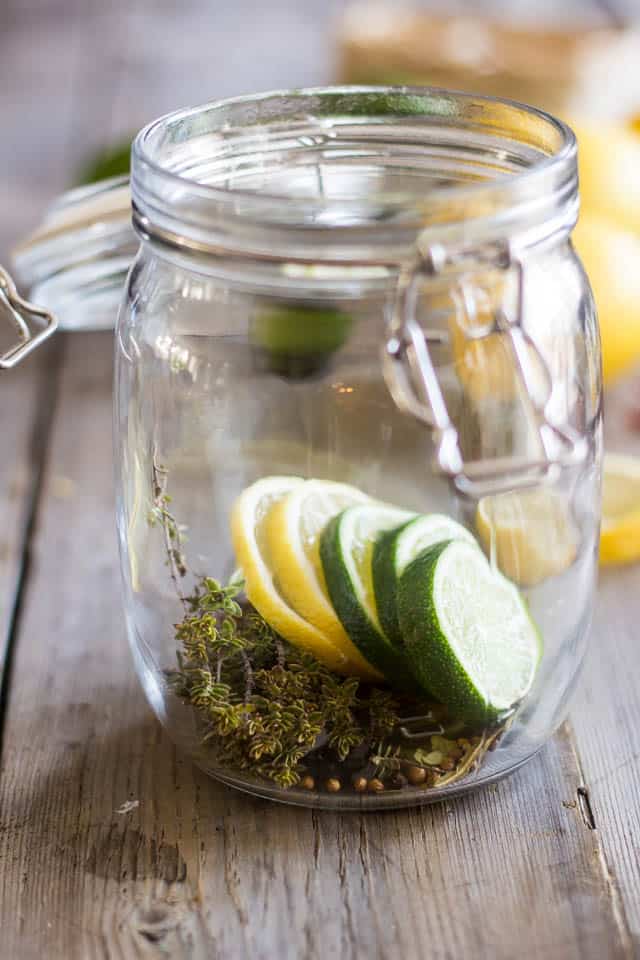 Another jar got filled with slices of both lemon and lime, a few sprigs of fresh lemon thyme and about a tablespoon of pickling spices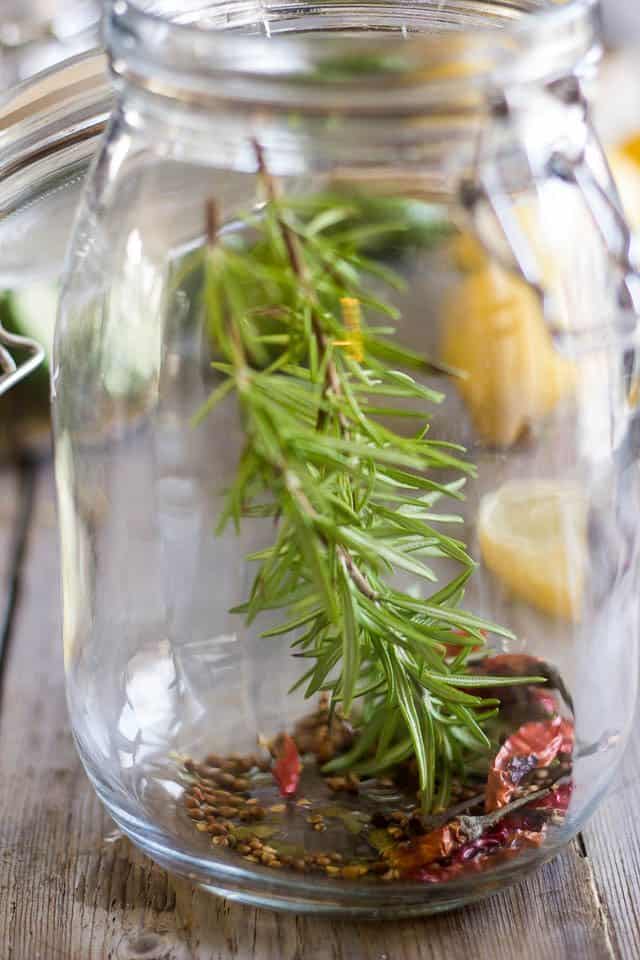 And this last one got fresh rosemary, plenty of dried chili peppers, a generous pinch of whole peppercorns and about a teaspoon of pickling spices. HA! That one was my favorite.
After spending a couple of weeks in that jar, the olives got a real nice kick to them!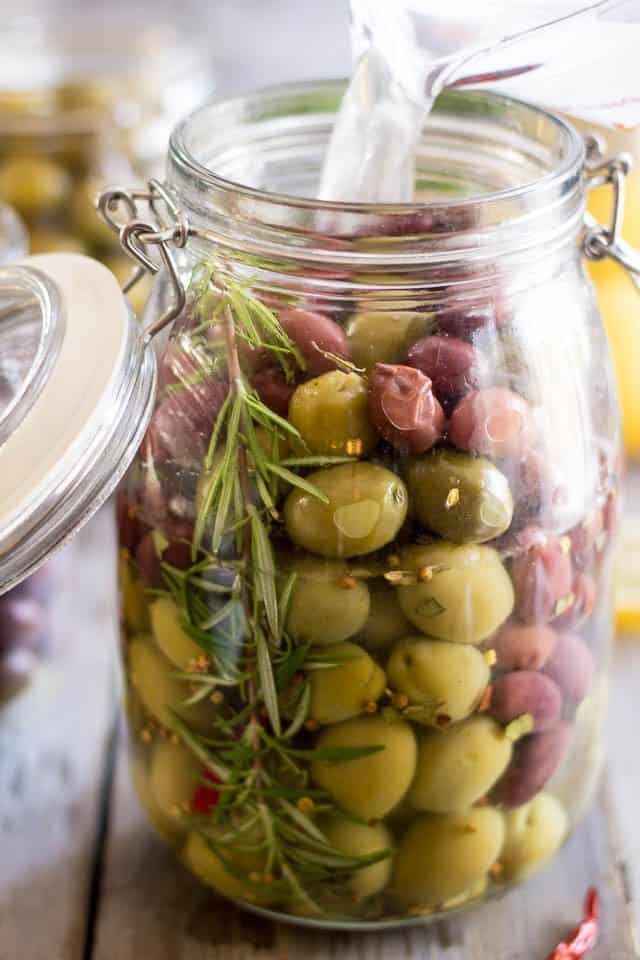 After you added all your aromatics, fill the jars with your preferred olives (it might be a good idea to rinse them first) and top with a brine solution made of 1 tsp of salt for every cup of water. Simply mix the salt and water until the salt is completely diluted.
If you want, you can also add a splash of your favorite vinegar directly into the jars. Red Wine Vinegar works beautifully well with Black Olives, while White Balsamic, or White Wine Vinegar pairs nicely with the green variety.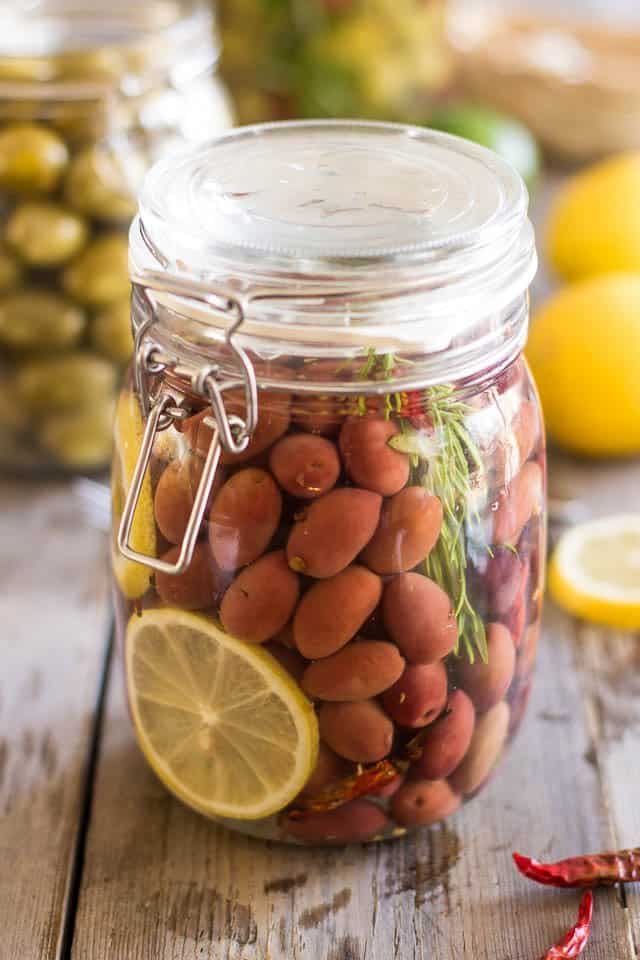 Close the jars, leave them on the counter to rest for a day and then send them to the fridge.
Give them a couple of weeks in the ice box for flavors to fully develop and enjoy!