Cauliflower Rice with a Moroccan Flare
I got the inspiration for this recipe out of one of my bestest, favoritest (I know, I know, making up words again!) cookbooks of all times: Well Fed – Paleo Recipes For People Who Love To Eat, by Melissa Joulwan's of The Clothes Make The Girl.
Rarely do I sit myself down with a cookbook and read the whole thing from start to finish, but this is what I am in the process of doing with Melissa's book. Every single page, starting with the very first one, is being read from top to bottom and from left to right. Every single word that's printed on these pages, I read. Her book has been accompanying me through breakfast and dinner almost every day since I got it.
I know, I know! I shouldn't be reading while I eat, but I still can't help that one. It gets pretty boring when you're sitting and eating all by your lonesome, you know. And words, well, they make for good company. Especially when said words are about FOOD and that they are accompanied by mouth watering pictures…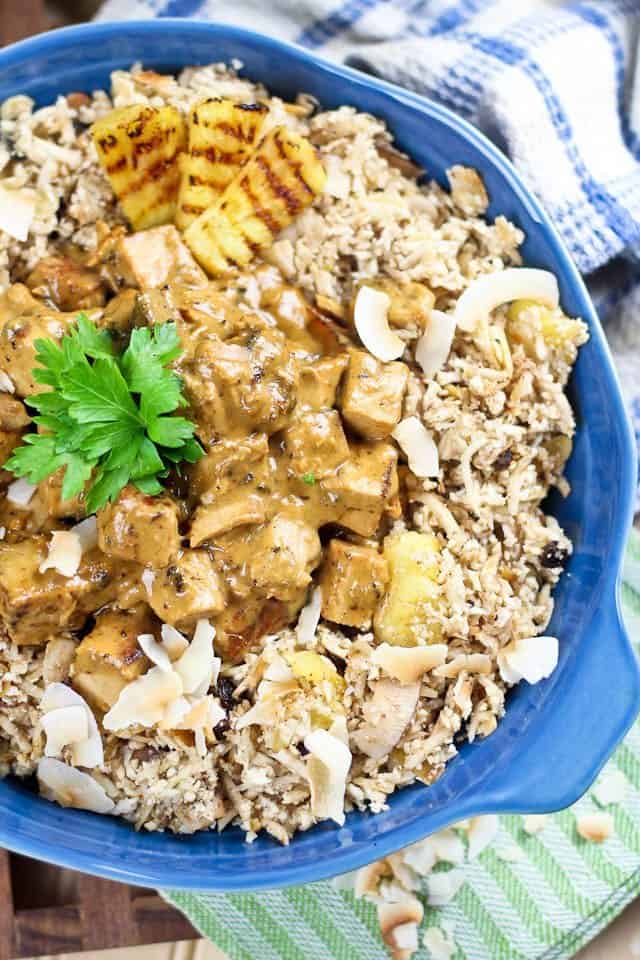 So anyway, back to Melissa's book. She gives you so much more than just recipes. She gives you a myriad of tips and tricks and pointers and ideas. She speaks in a way that is easy to understand and fun and lively. She drags you right into her own paleo universe; reading her, you almost feel as if you've known her all your life.
She doesn't tell you what to do and what not to do, doesn't pretend to know what's right and what's wrong. She's just telling you what works for her, what she believes in and what "rules" she chooses to live by.
Mostly, she's telling you how she does it. How she made paleo work for her. And she makes it sound like it's so super fun and easy.
In short, I read that book and I keep thinking "Damn! I wish I'd written that!" Because everything she says and does is so similar to what I say and do, I sometimes feel like I'm reading a summary of my life, of what I went through and what I'm living now.
Oh, and did I mention that there are tons of tasty, yummy recipes in that book, too? And they're right up my alley too. Well, of course they are, they're all paleo!
On the very day I got the book, I got home and made Melissa's Pilaf Cauliflower Rice. It was so insanely delicious! I was like "seriously, who needs rice when you have cauliflower?"
Not too long after, I had some leftover Pork Roast in the fridge, so I got really inspired to make some sort of a "fried rice" with it. I immediately thought of Melissa's fabulous "Cauliflower Rice" recipe, changed up a few things and this wonderful dish was born.
Of course, it goes fantastically well with the leftover pork roast and especially the sauce, but you could very well make this with grilled chicken instead, and use plain coconut milk in lieu of the sauce.
I'm thinking even a few shrimp might work very well with all the flavors of the pineapple, toasted coconut, almonds and sweet, fragrant spices.
Or, you could even skip adding a protein source to the dish altogether. Just make the rice and serve it as a side with a piece of grilled meat, or even fish, why not?
This is the kind of recipe that you can really make your own by changing only a handful of ingredients, or pretty much all of them, why not?
Just as long as you keep the riced cauliflower…
And you know what's particularly great about rice cauliflower?
It's pretty darn hard to mess it up… and it cooks SO much faster than the real thing!
If you've never tried it, I urge you to. Chances are, you'll never look back!
Disclaimer, kind of… I feel I need to specify that I haven't been given a review copy of Well Fed or been offered compensation for this post in any way, shape or form. I just happen to really like the book and wanted to share this with you guys. I just like sharing the stuff that I truly believe in and this one definitely fits the description.    
Moroccan Style Cauliflower Rice
Made with cauliflower, this "rice" dish is so super easy to make and so versatile, it might very well become your favorite way of using leftover meat and veggies.
Servings: 4
Ingredients
1 large head, about 700g cauliflower, grated
1-2 tbsp coconut oil
½ medium onion, chopped
2 tsp garam masala
1 tsp ground cinnamon
½ tsp ground ginger
¼ tsp freshly ground nutmeg
½ tsp ground white pepper
¾ tsp salt
8-10 dried apricots, chopped
2 tbsp raisins
¼ cup sliced almonds, toasted
¼ cup unsweetened coconut shavings, toasted
500 g leftover pork roast, cut into bite size chunks
1 cup leftover sauce from above pork roast, or full fat coconut milk
One quarter of a medium pineapple, skin removed, cored & cut into 1-inch thick slices
Instructions
Preheat your outdoor grill to medium-high (or set a cast iron grill pan over med-high heat). Grill pineapple slices on both sides to get nice grill marks on them. Let pineapple cool slightly and cut into chunks. (this step is entirely optional, you can very well use raw pineapple and skip this step altogether)

Use a box grater or the grater disc of your food processor to grate the cauliflower. Set aside.

In a heavy skillet, heat about a teaspoon of coconut oil over medium high heat and cook the chunks of leftover pork until nice and golden brown on all sides; add the sauce and stir to coat the pieces of meat. Kill the heat and reserve.

While the meat is browning, heat about a teaspoon of coconut oil in a separate skillet set over medium heat. Add the onion and spices and cook for a few minutes until fragrant and the onion turns slightly translucent. Add raisins, chopped apricots, toasted almonds and coconut shavings and continue cooking for a few minutes.

Throw in cauliflower "rice" and pineapple chunks and cook for an additional 4 to 5 minutes, until cauliflower is cooked but remains somewhat firm.

You can serve the rice and meat side by side or mix everything together, whichever you prefer.

Also, if you don't any leftover pork, this dish would be equally good with chunks of grilled chicken or maybe even sautéed shrimp and coconut milk instead of the sauce.
Nutrition
Calories: 555kcal, Carbohydrates: 47g, Protein: 20g, Fat: 35g, Saturated Fat: 22g, Cholesterol: 54mg, Sodium: 1198mg, Potassium: 506mg, Fiber: 6g, Sugar: 30g, Vitamin A: 764IU, Vitamin C: 5mg, Calcium: 108mg, Iron: 3mg
If you've tried this recipe, please take a minute to rate the recipe and let me know how things went for you in the comments below. It's always such a pleasure to hear from you!
You can also FOLLOW ME on PINTEREST, FACEBOOK, INSTAGRAM and TWITTER for more delicious, healthy recipes!