Chilled Cantaloupe Soup
You know, for a girl who doesn't didn't care much for it, I've been making an awful lot of cold soups this summer!
First there was this gorgeous, fresh Cold Cucumber Soup.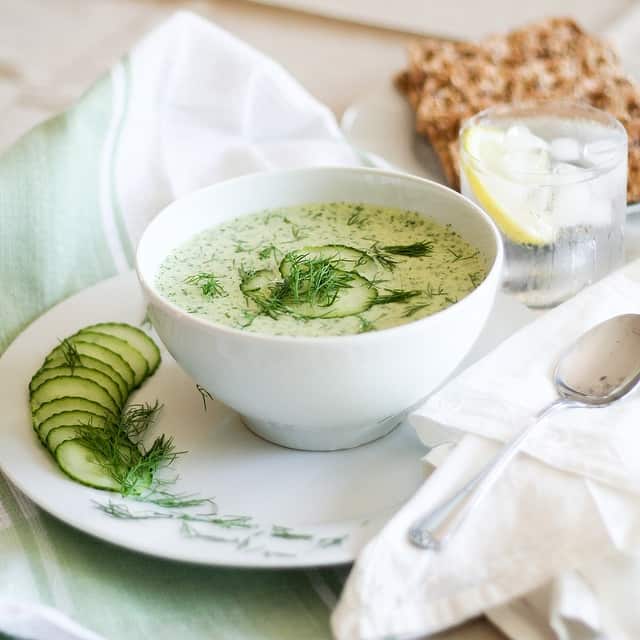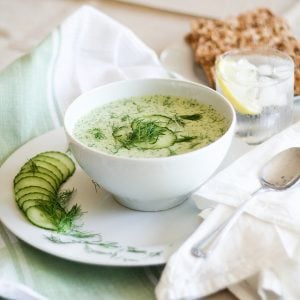 Then came this fantastic, rich and creamy Raw Corn Chowder.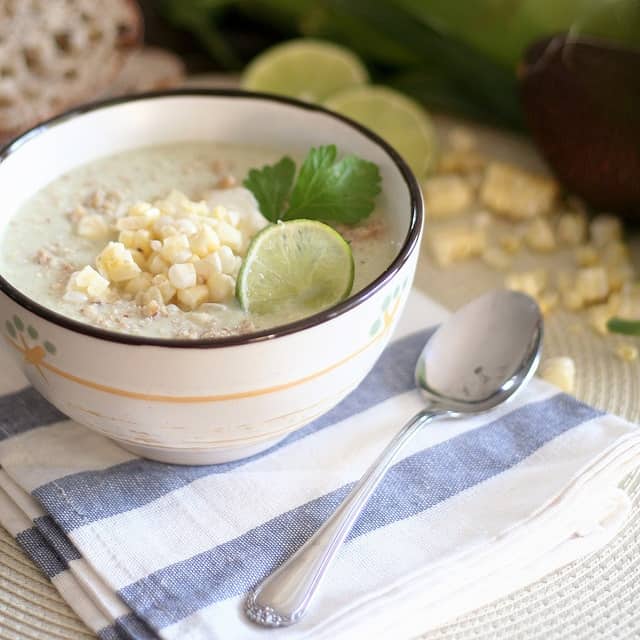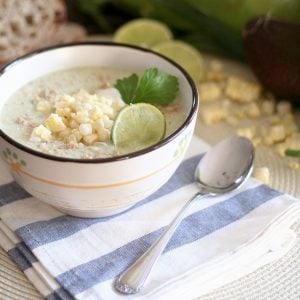 Shortly after, I made a more traditional Gazpacho, sans tomato juice, thank you!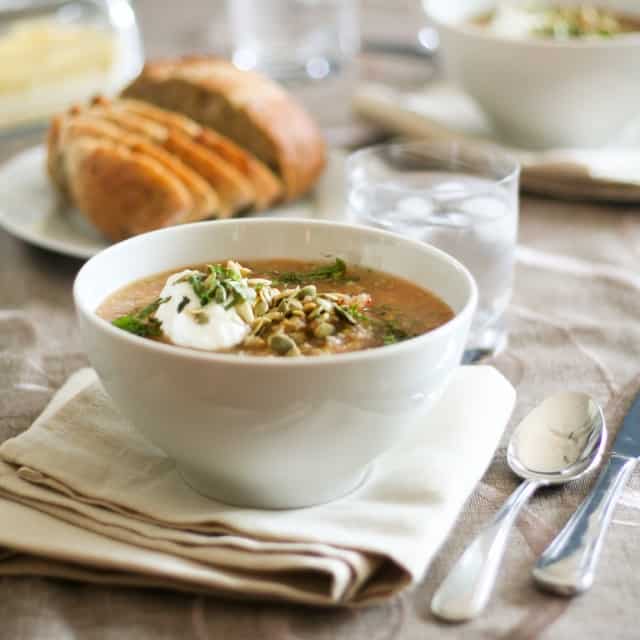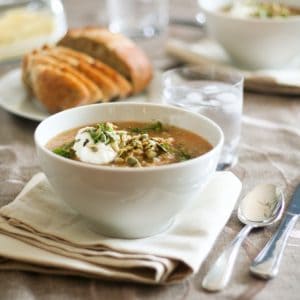 And now, I give you this superb, this brilliant, this amazingly delicious Chilled Cantaloupe Soup. Can you tell that this one is, by far, my favorite of the four? 
I mean, look at how beautiful!
Look at that gorgeous, magnificient color! I think I could just look at it all day. And the smell. OH! The smell!
It will throw you, I swear.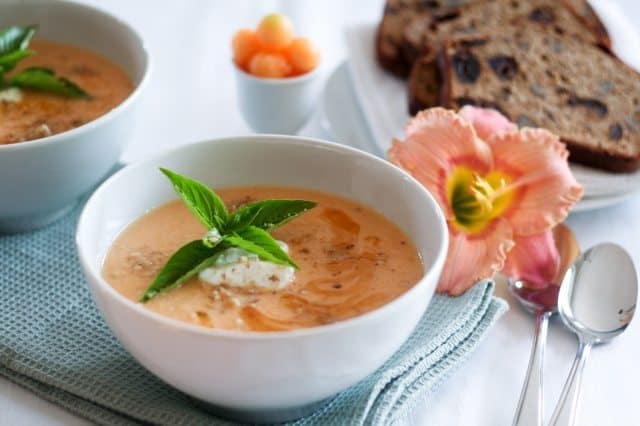 Of course, I guess me being a fervent cantaloupe aficionado is really helping the soup's cause a lot!
But even if you're not as enthusiastic about this fruit as I am, I tell you, this is one soup that you HAVE to try.
You could, of course, enjoy it as a main course, like I did, but I think a smaller bowl would also make for a great, light dessert or snack, over maybe even lunch, why not?
But honestly, my favorite time of day to enjoy that soup has been in the morning. I find it makes the most fantastic breakfast! So much so that I found myself making a few more batches after the first one was gone.
It's just so light, fruity, sweet and refreshing, it really starts your day off with a smile! Especially when paired with a slice of  Whole Grain Date Walnut Bread. The two go so well together, it's simply a match made in heaven!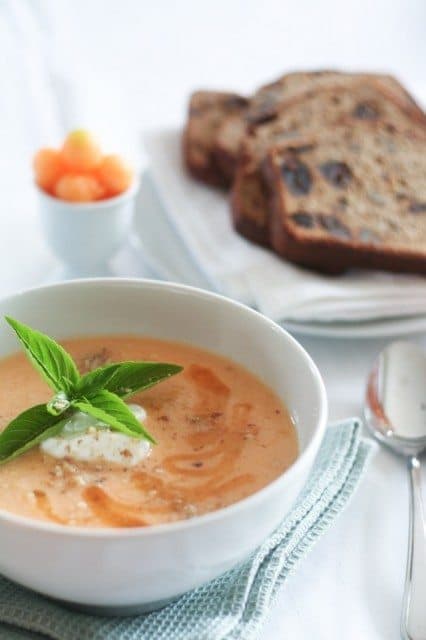 The best part is this soup is INCREDIBLY EASY to make. Just put all the ingredients in the blender or food processor, puree, transfer to fridge and let flavors blend overnight.
10 minutes and you're done!
Two tips, however.
ONE – Do give the soup some time to chill, it makes a huge difference. Both in the texture and in the flavor.
TWO – Don't leave the ginger out, unless you are utterly allergic to it. It just totally brings out the flavour of the cantaloupe and adds a lot of depth to the soup.
As for choosing between basil and mint? I've tried both versions, and I have to say I liked both very very much. Mint brings out more sweetness, whereas basil sort of made me want to try crumbling goat cheese on the soup.
But both were excellent, I can assure you! Now I've only one more thing to say…
Thank you so much, Nora, for that brilliant recipe! 😀
Chilled Cantaloupe Soup
Servings: 4
Ingredients
1 medium cantaloupe, cut into chunks
½ cup 0% fat plain Greek yogurt
1 tbsp grated fresh ginger, do not omit
Juice from one lemon
1 or 2 pinches of sea salt
Dash of ground cinnamon or nutmeg
A few fresh basil or mint leaves, chopped
Garnish ideas
Dollop of yogurt
Small melon balls
Crushed walnuts
Daylily flowers
Fresh basil or mint leaves
Drizzle of honey
Instructions
Add all ingredients to blender or food processor and blend until well combined.

Refrigerate until well chilled, preferably overnight.

Garnish as desired
If you've tried this recipe, please take a minute to rate the recipe and let me know how things went for you in the comments below. It's always such a pleasure to hear from you!
You can also FOLLOW ME on PINTEREST, FACEBOOK, INSTAGRAM and TWITTER for more delicious, healthy recipes!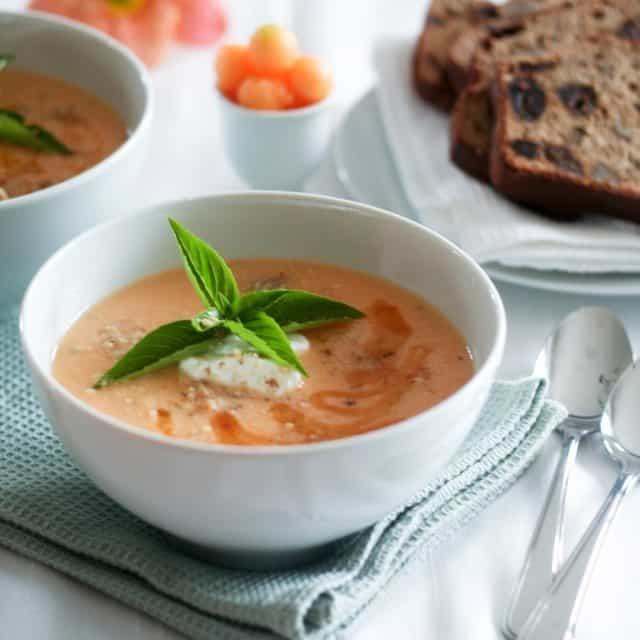 I chose to garnish mine with pretty much everything that's on the list: plain yogurt, walnuts, basil leaves, a few cute little melon balls, a drizzle of honey…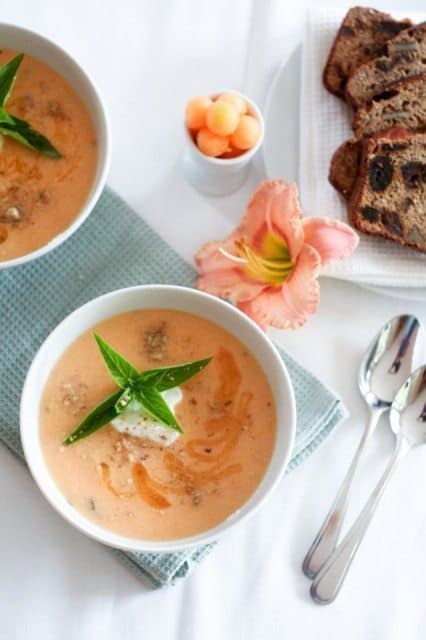 And last but not least, a few daylily petals.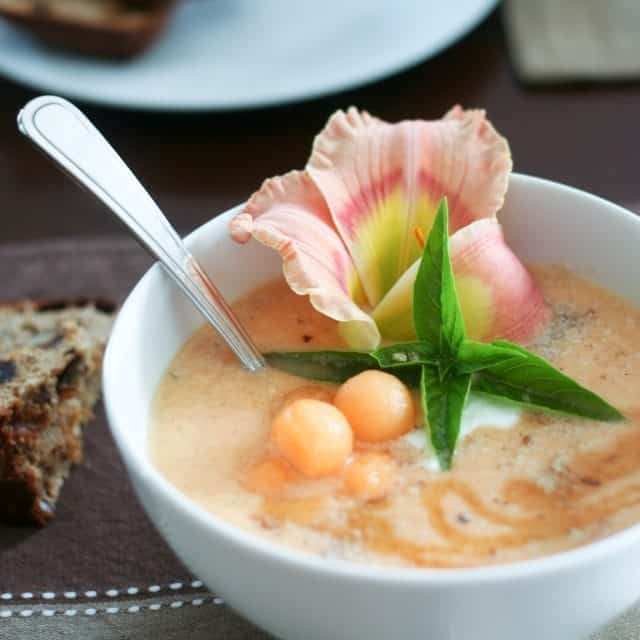 If you happen to have daylilies in your garden, by all means, use them to garnish this soup. 
They go wonderfully well together!