Choco-Banana Overnight Oats
Prepare to be jealous! Or envious… Or hungry, at least!
I mean seriously, check this out. THIS is what I had for breakfast this morning.
Oh me, oh my, oh yum! Be still my heart…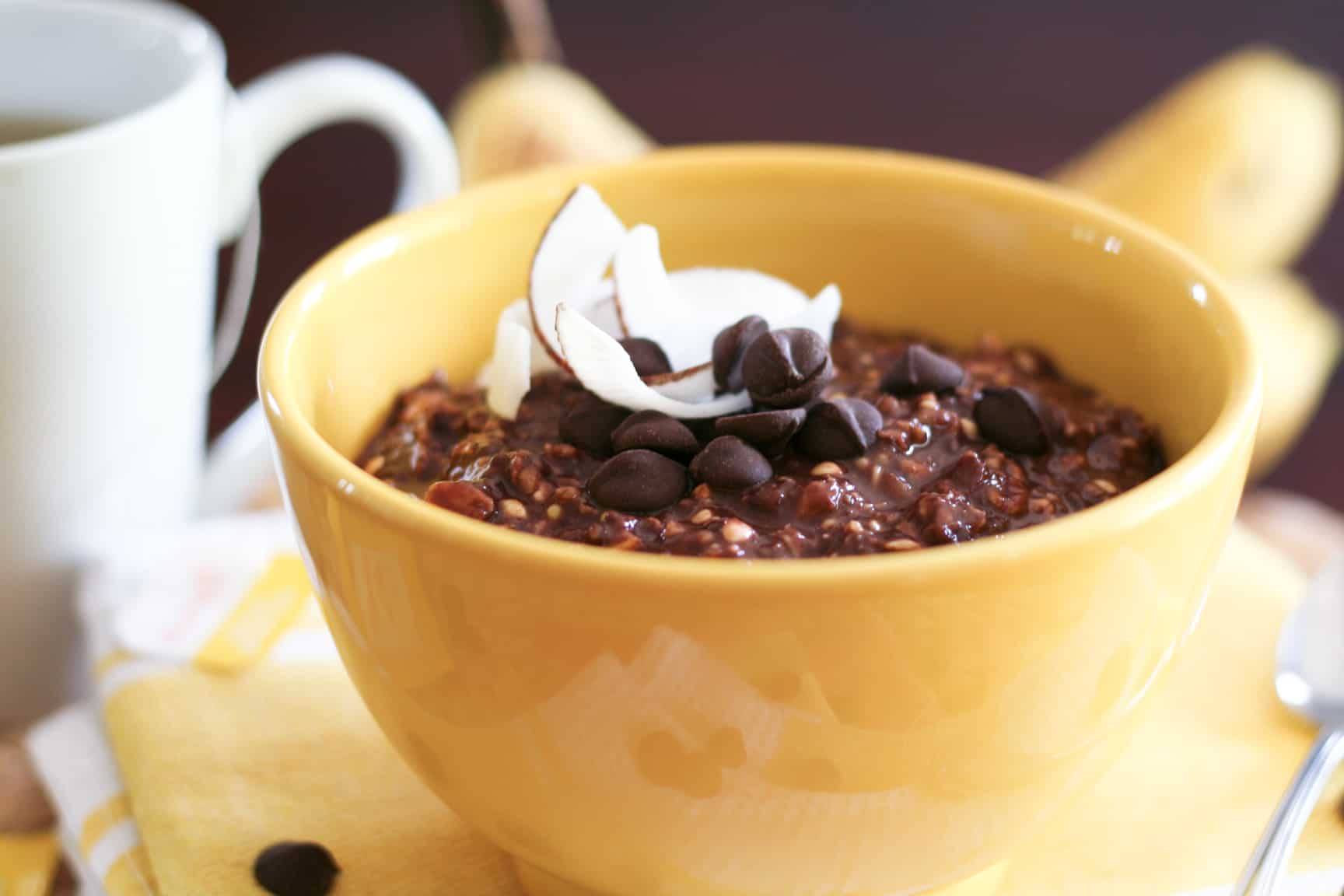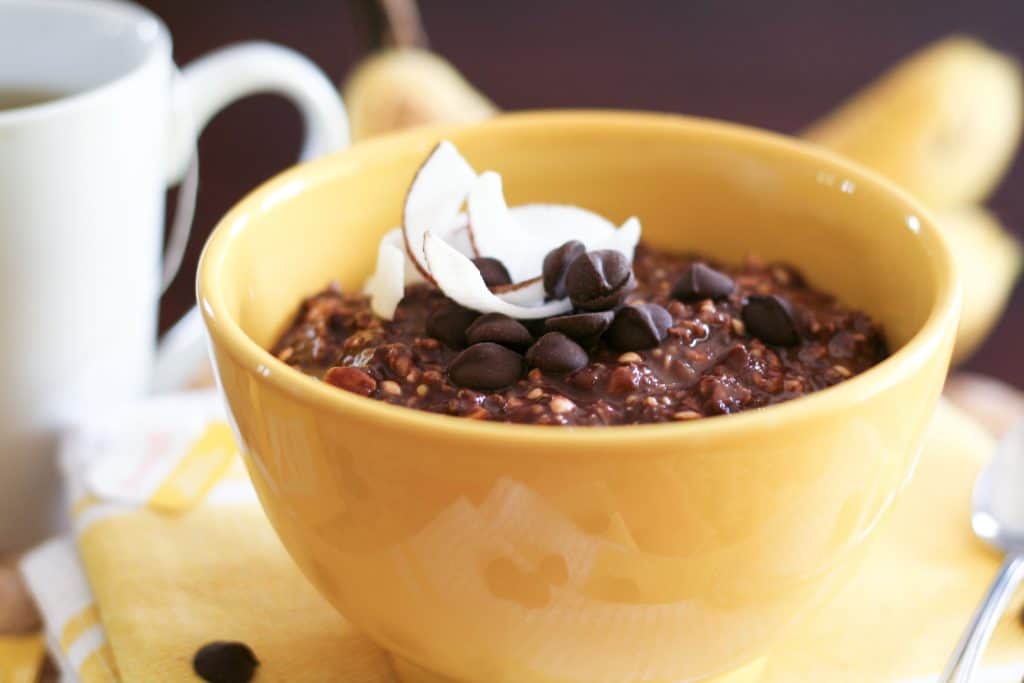 Wait, wait, wait… there's more!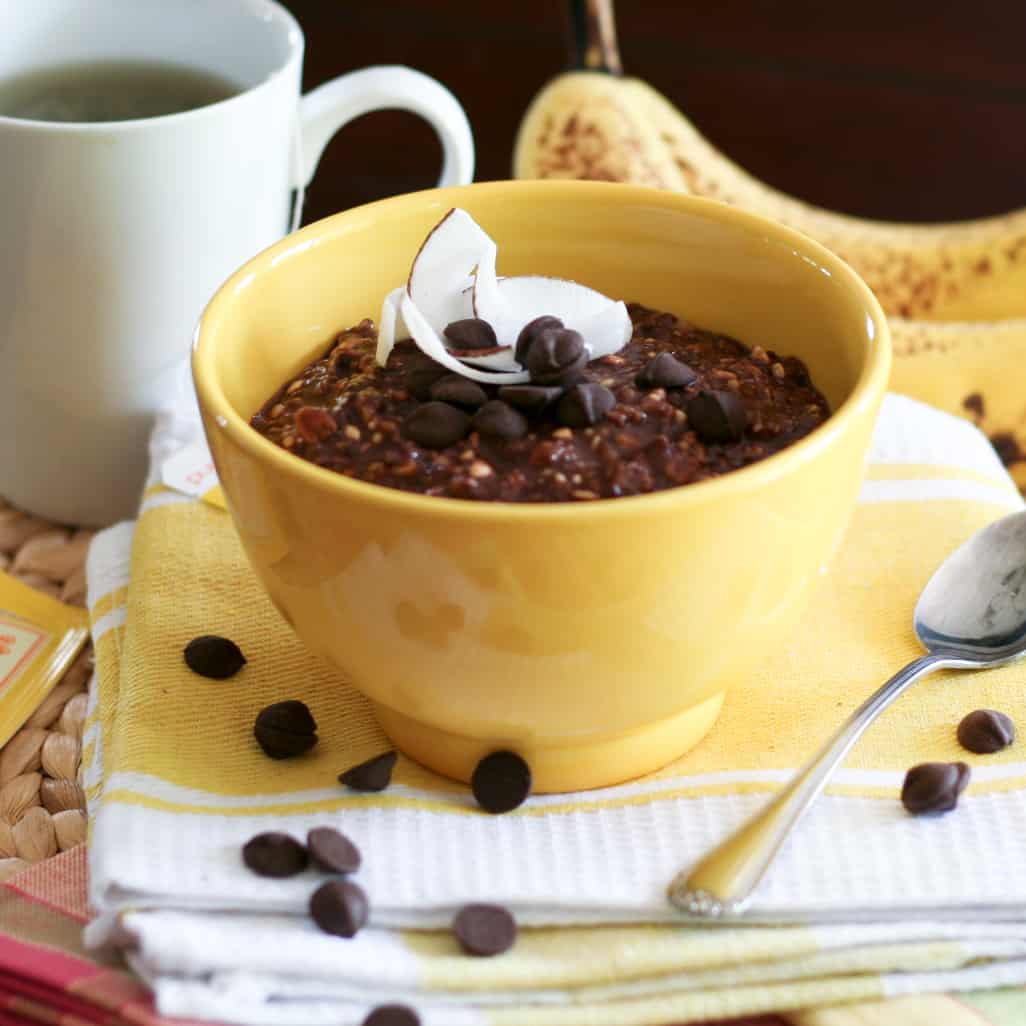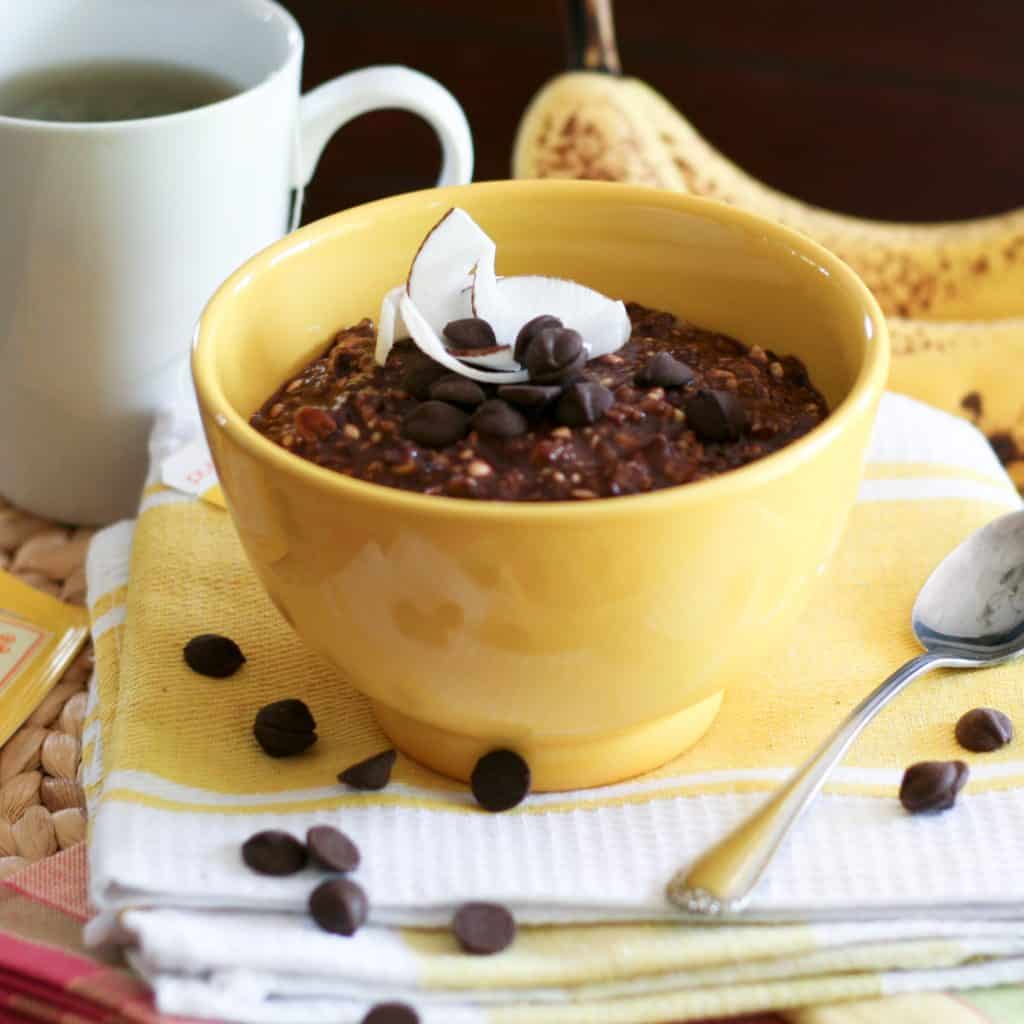 Oh yum!!!!!! This was U-N-B-E-L-I-E-V-A-B-L-Y good! I want some MOOOOORE!!!!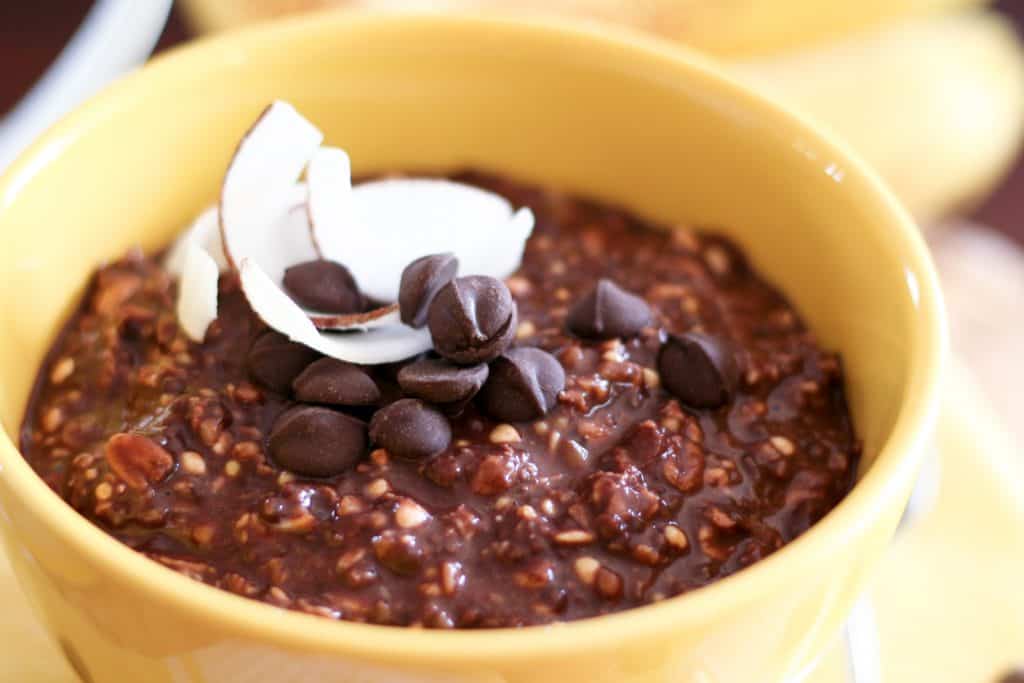 This is another one of those dishes that I would just love to eat until the end of time. I would want to eat nothing but that for the rest of my life. I mean, the whole time I was eating, I couldn't help but think this is way too good, there is no way it can be healthy. How can this be? Healthy food CANNOT be this good…
Well, apparently, it can!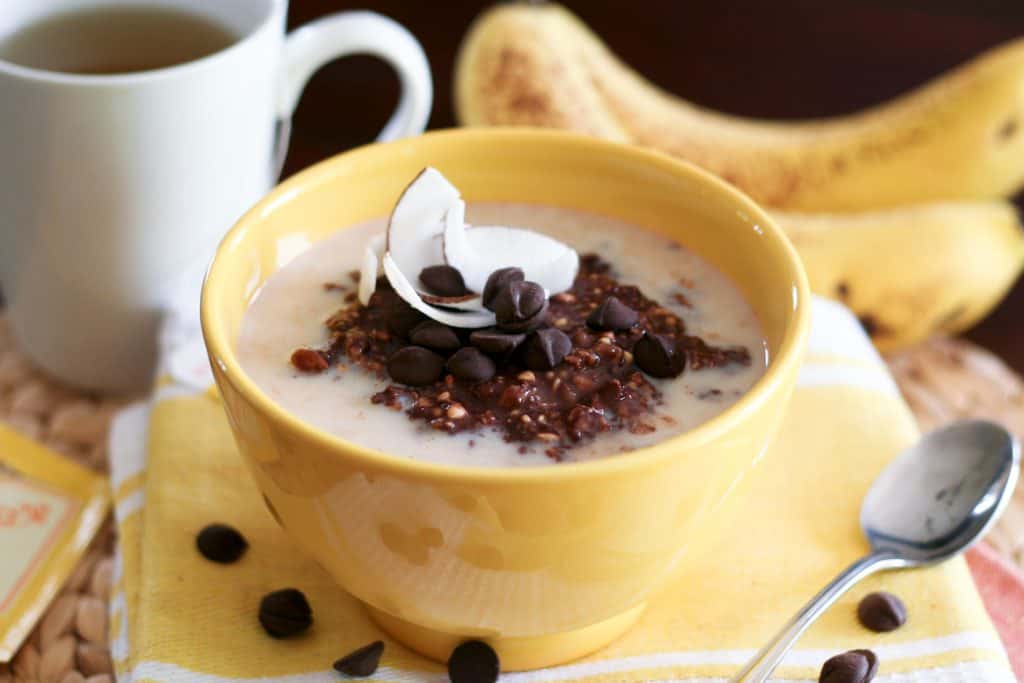 What's that you say? You would like to eat some of that too? And, of course, in order to do that, you would need a recipe! Well, it will be my pleasure to share the love!
Please, do yourself a favor and try it…you can thank me later 😉
Oh, and speaking of thanks… I would really like to thank Kris here, over at Young Married Chic, because I got the inspiration for this baby while visiting her site after she had made this wonderful entry about my blueberry cobbler oatmeal. 😀
You'll see that this one is very similar to my previous overnight oats recipe, but it's like 2 million times as good!
Hey, and it's got carob on it! CAROOOOB! God I love that stuff!
Alright, enough talk. Here goes…
Choco-Banana Overnight Oats
As delicious as it is easy to prepare, this Choco-Banana Overnight Oats is guaranteed to make your morning a happy and healthy one!
Servings: 1
Ingredients
---
¼ cup milk of your choice
Optional Garnish
A dozen carob chips
Fresh coconut shavings
Instructions
The previous night
Bring water to a boil. Meanwhile, in a plastic container with a fitting lid, mix all ingredients except for protein powder and milk.

Add boiling water, stir until well combined. Put the lid on and refrigerate overnight (or at least 4 hours)
In the morning
Stir in protein powder.

Transfer to serving bowl and add milk.

Garnish with a few carob chips, slices of banana or coconut shavings (like I did), if desired.

Sit back and prepare to visit heaven!
Nutrition
Calories: 443kcal, Carbohydrates: 82g, Protein: 15g, Fat: 9g, Saturated Fat: 2g, Sodium: 103mg, Potassium: 618mg, Fiber: 17g, Sugar: 8g, Vitamin C: 5mg, Calcium: 172mg, Iron: 5mg
If you've tried this recipe, please take a minute to rate the recipe and let me know how things went for you in the comments below. It's always such a pleasure to hear from you!
You can also FOLLOW ME on PINTEREST, FACEBOOK, INSTAGRAM and TWITTER for more delicious, healthy recipes!
Look at that… chocolate milk!!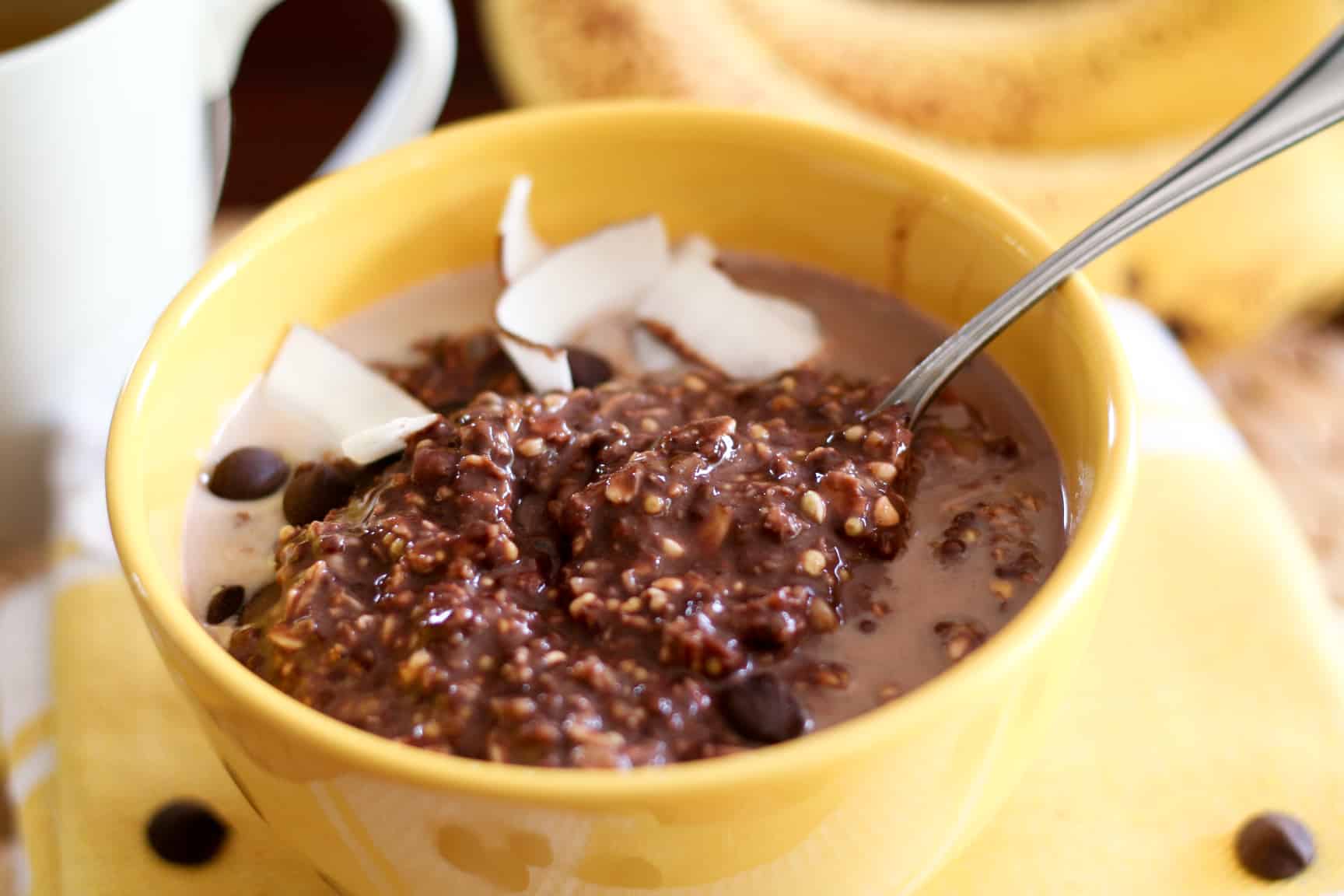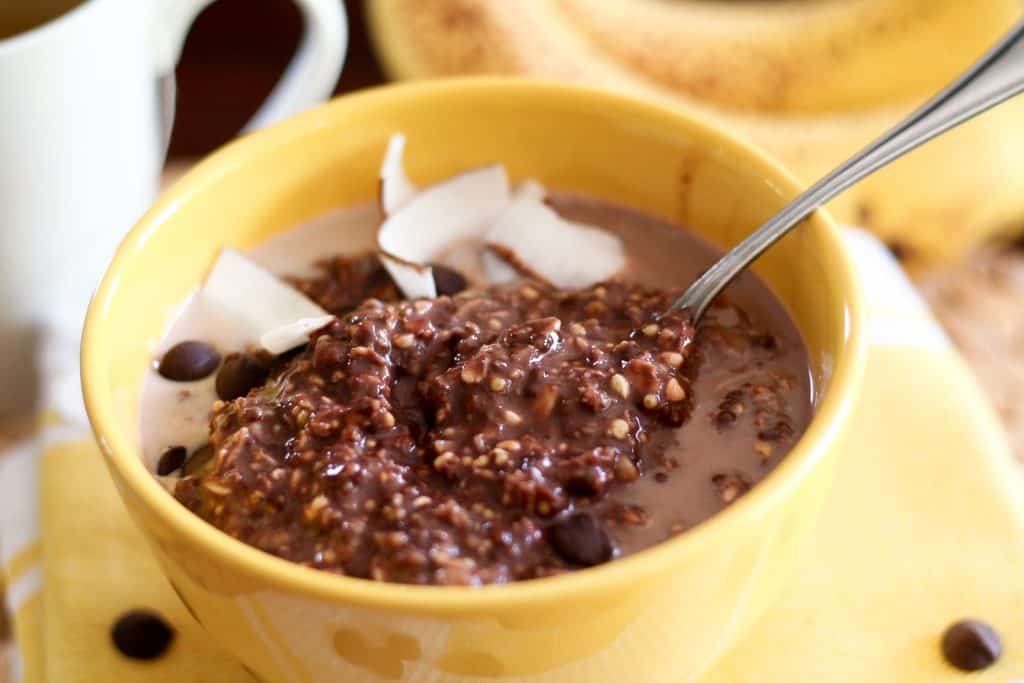 OK, one last picture.Viewed from heaven…