Lavender Peach Quinoa Salad
Remember how I said I wanted to try using lavender in a dish sometime soon? I didn't really know what I was going to make; All I knew is I had never tried eating lavender before and I wanted to remedy that.
Well this, right here, is what my inspiration led me to create.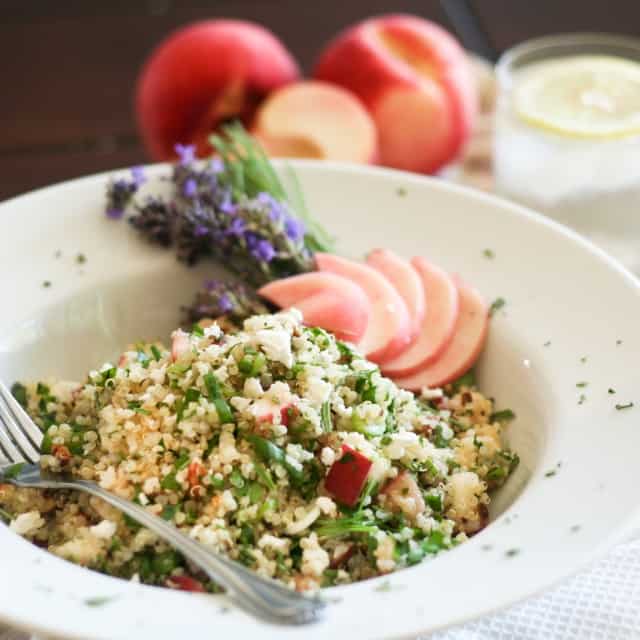 It all started with peaches and quinoa. Then I continued layering the flavors and textures in my mind. I wasn't too sure at first, because I didn't really know what lavender tasted like in a dish, especially not a savory dish.
I'd only ever had it candied, so I just let the beautiful flower and its lovely fragrance inspire me.
This reminds me… I had promised to show you more pictures of my garden. The daylillies are finally blooming everywhere and have taken the garden by storm. They are so beautiful; It's a shame that the flowers don't last long…
This one here is called Custard Candy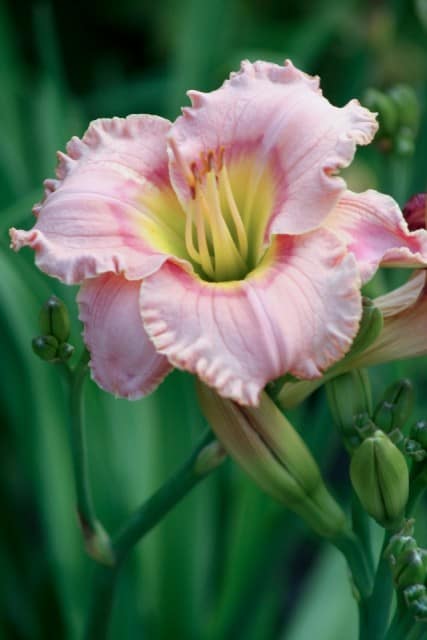 Then we have the lovely Raspberry Candy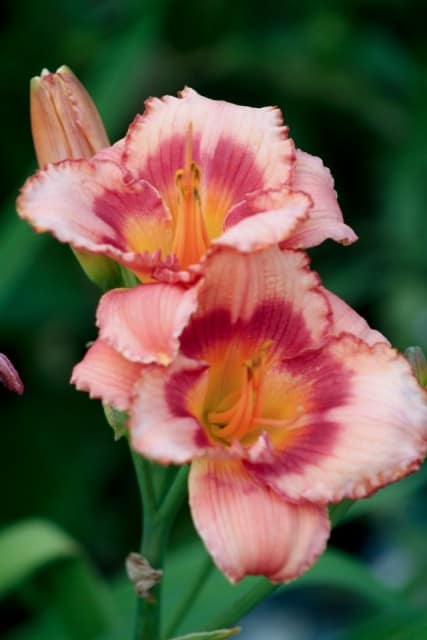 Alright, alright, enough with the candies… Pardon Me 😉

And then we have the very elegant Celebration of Angels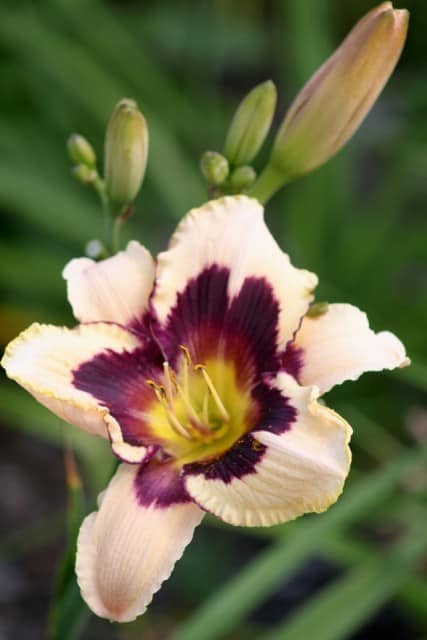 I just LOVE gardening and litterally have thousands of flowers. I could probably insert so many pictures here that you would be scrolling for 4 hours if you wanted to look at them all. 😉
But you see, I have really been neglecting my "flower picture taking" this year… it would seem that my lens is uncontrollably attracted by everything food. Not once  have I been out at the right time to photograph flowers this year, you know, that time of day when the light is just right, also known as very early in the morning. I'm usually too busy working out, at that time.
Still, I managed to get a few decent shots. Let me give you just a couple more… of course, feel free to scroll straight down to the food if you're not much of a gardener! 😉
A few varieties of Echinacea.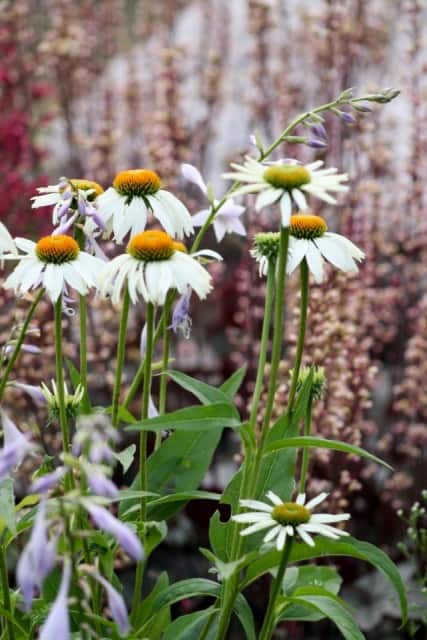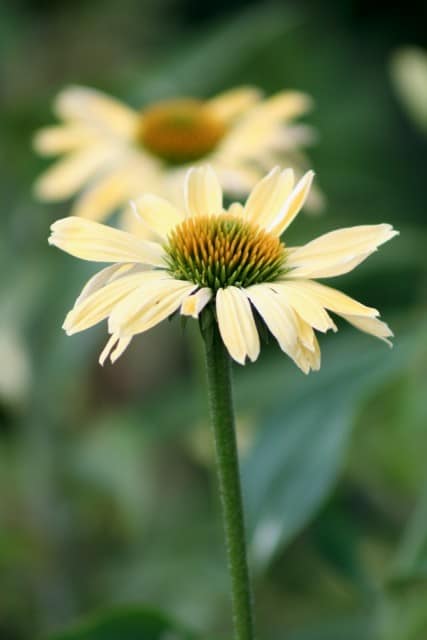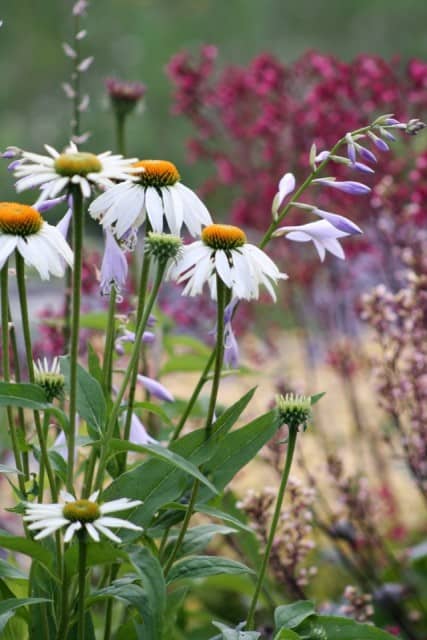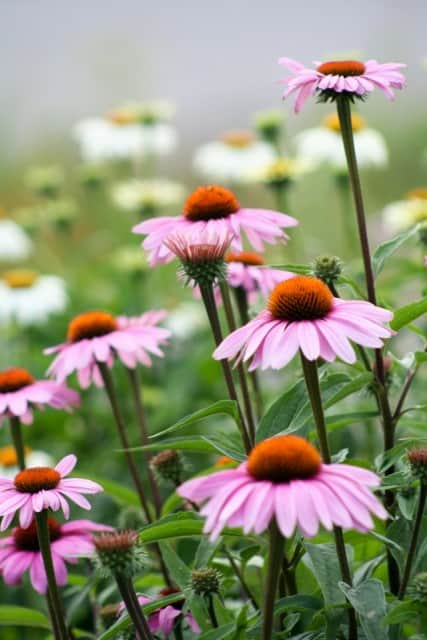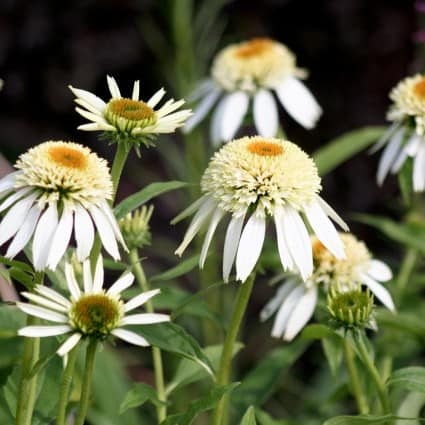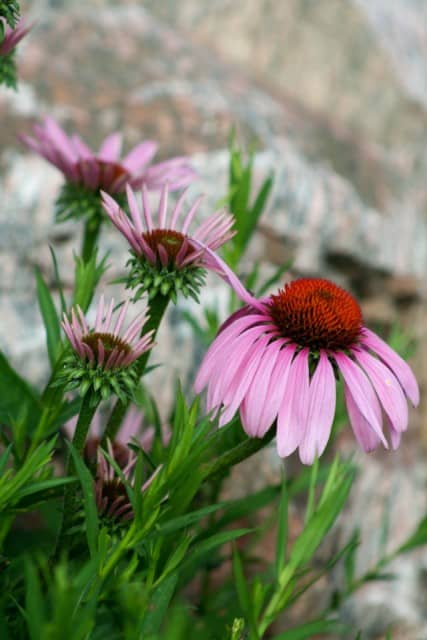 Sorry… got a bit carried away.
That's what usually happens too when I go out in the garden. I take my camera with me in the hopes to snap a few good shots, and usually end up taking around 150 pictures!
I'm always like "Just this one more… – Oh, and this one… Oh, and that one here is so pretty"…
A half hour later, I can still be found snapping away, laying in the grass, assuming all sorts of strange positions, so much so my daugther will sometimes pretend that she doesn't know me or that she doesn't live there! 😉
What can I say? I can't be trusted with a camera in my hands… especially not if there is food or flowers around.
Alright, let me give you just one more, then that's it, I promise. This one would be my all time ultimate favorite flower.
The simplest of them all.
And I give you, the daisy
Sorry, where was I?
Right, I was talking about that quinoa salad that I'd made, thanks to the inspiration given to me by beautiful lavender.
Oops, sorry… couldn't help it!
That salad ended up being so good that when I picked up the fork to position it nicely for the camera, I couldn't help but have a bite… then I couldn't put that fork down and wolfed down close to half the plate right there, on the spot.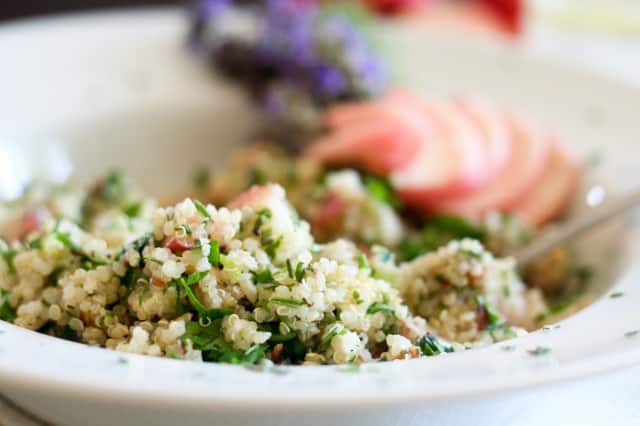 I had to basically pry myself loose from that fork in order to finish off the shoot, then I just left the whole set-up right there as it was and ran with my plate to polish it off on the sofa, throwing quick glances behind me just to make sure no one was following me with the intention of stealing my food…
The thing is, I was home alone!
Yes! It was THAT good!
INGREDIENTS
(serves 1)
1½ cup cooked quinoa, cooled
1 peach, diced
1 green onion, chopped
¼ tsp salt
¼ tsp pepper
1 tsp lemon juice
2 tbsp fresh lavender, chopped
3 tbsp fresh parsley, chopped
25g toasted almonds, chopped
30g soft goat cheese, crumbled
INSTRUCTIONS
In a medium mixing bowl, add all the ingredients except cheese and mix until well combined.
Add goat cheese and delicately incorporate it in the salad.
Serve immediately of leave in the fridge for a few minutes to let the flavors develop
Garnish with a few slices of peach, a few sprigs of lavender and lavender flowers.