Mayo Saver Creamy Ranch Dressing
Unquestionably, the recipe that gets the most traffic on this site would be my Foolproof Paleo Mayo. Kind of ironic isn't it, seeing as how it's not even a recipe per se… Does that say anything about my cooking skills? Should I perhaps take a hint?
Seriously, if you've never made that mayonnaise, trust me, you have to give it a try. It's the easiest, coolest mayonnaise recipe formula ever! In fact, it's so easy to make, even a child could do it, blindfolded.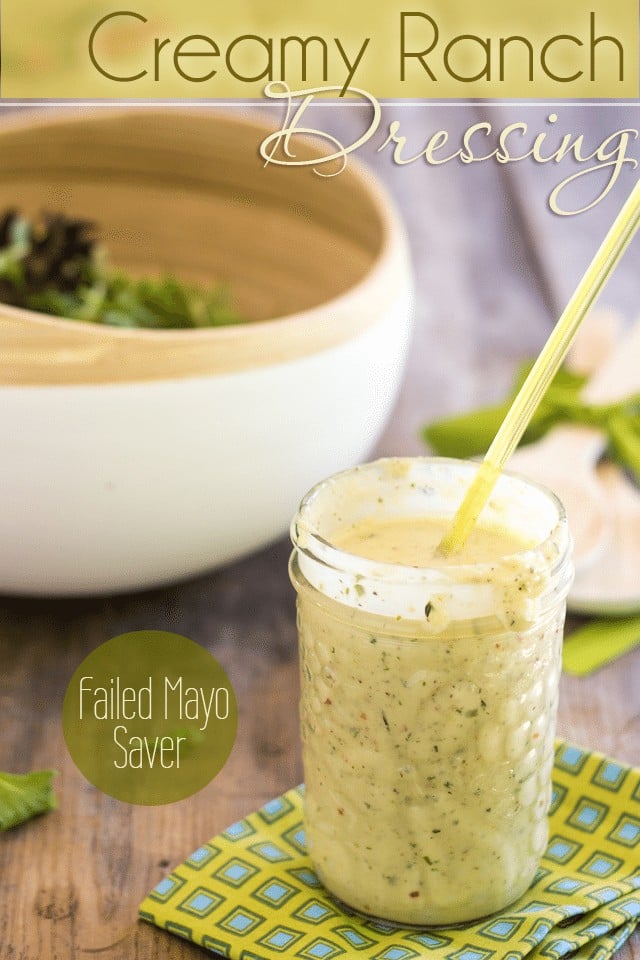 Every now and then, though, someone will leave a comment on the post, telling me that the technique didn't work for them. It always pains me to hear that and really wish I could come up with a quick fix, but I could never really figure out what would cause it to fail.
Try as I might, I've never once had this recipe let me down. Truth is, I don't even measure my ingredients anymore. I just throw my egg in the jar, followed by a bit of Dijon, some lime juice or vinegar, one or two cloves of garlic, a dash of salt and pepper, whatever seasonings I want to add, pour about a cup of oil over all that, stick that blender right in, press the button and BOOM, instant mayo!
Other than using the wrong equipment or ratios of liquid to oil that would be way out of whack, I can't possibly think of anything that would make this recipe not work.
HOWEVER! I recently failed at making Hollandaise sauce which I'd made in a very similar fashion, using a stick blender. Not wanting to throw it out, I decided to turn it into a dressing. That's when it hit me. I had to come up with a recipe to prevent all those failed mayos from ending up in the trash.
Enter: Creamy Ranch Dressing!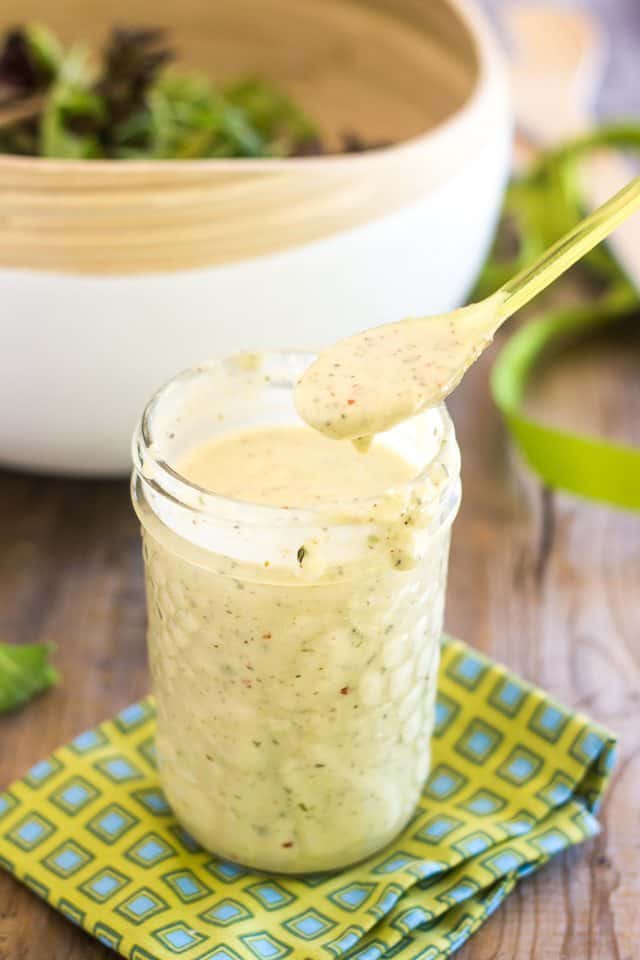 So, say you attempted to make mayonnaise but despite your best efforts, it simply refused to cooperate with you. You're now stuck with a jar full of something that looks like thick, opaque, slightly flavored but not necessarily appealing oil.
Do not despair my friend, all is not lost. While you may not end up with the unctuous mayonnaise that you were dreaming about, at least, you'll get to console yourself with a deliciously creamy Ranch Dressing that's a million times better than anything you could ever get at the store. All you need to do is add a bunch of carefully selected aromatics to your failed mayo, stick that blender in that jar one more time, give it a good spin until everything is broken down and well combined and you're all done!
Now you can try your hand at making mayo again…
Oh, and hey, you don't need to have failed at making mayo to whip up a batch of Creamy Ranch Dressing you know. You can very well make it from scratch, too.
I've got you all covered!
Mayo Saver Creamy Ranch Dressing
Servings: 12 ±2 cups
Ingredients
2 tablespoons lemon juice
OR
1 paleo mayo recipe gone wrong
Instructions
Stick your immersion blender all the way down that jar, then press the power button and slowly lift the blender, move it around and up and down until your dressing is fully emulsified and turns a beautiful shade of creamy white.

Drizzle liberally over your favorite salad.
If you've tried this recipe, please take a minute to rate the recipe and let me know how things went for you in the comments below. It's always such a pleasure to hear from you!
You can also FOLLOW ME on PINTEREST, FACEBOOK, INSTAGRAM and TWITTER for more delicious, healthy recipes!