Orange & Cranberry Jellies – Entirely Natural and Refined Sugar Free
Believe it or not, I've got another treat for you today.
This one's different, though. First, it's not chocolate. Although these jellies sure would be tasty all coated in dark chocolate. Hummm. I think I need to save that idea in a drawer somewhere inside my head…
But for now, I think we've had enough chocolate. Well, on here anyway!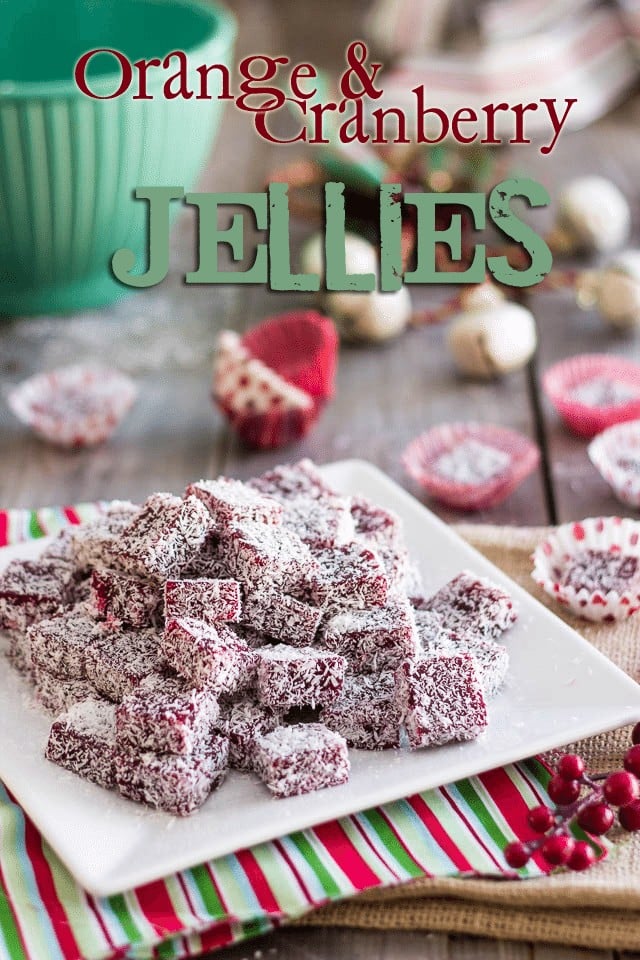 So as I was saying, this treat is different from all the others I've given you lately. How, you ask? Well, it IS a treat, but really, it isn't… It's fruit puree that poses as a treat!
Indeed, all there is to these cute little Orange Cranberry Jellies is fresh cranberries (yes, yes, the whole fruits), sweet apple cider, freshly squeezed orange juice, a little bit of maple syrup, a few spices, and gelatin.
LOADS of gelatin!
And as you may know, gelatin is good for you. However, since it is from animal source, try and get your hands on real good, grass-fed or at least organic gelatin.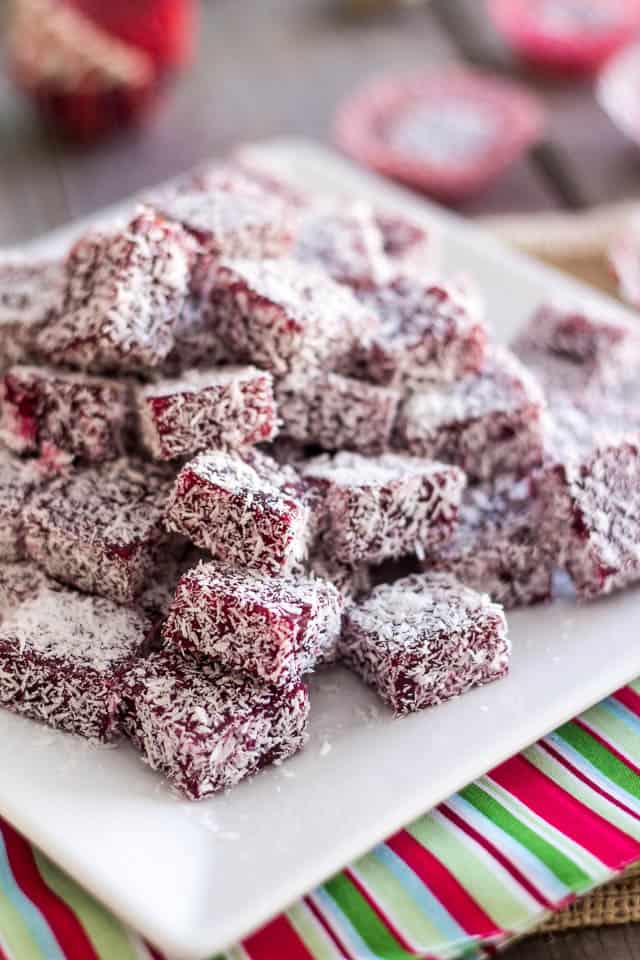 These are so incredibly tasty and have a very fun texture. Somewhere between firm "Jello" and gummies.
And look at how pretty. They look like little ruby red jewels, all covered in snow. Now don't tell me these wouldn't look good on a Holiday dessert or treats table.
And I'm pretty sure that this plate would empty in no time, too!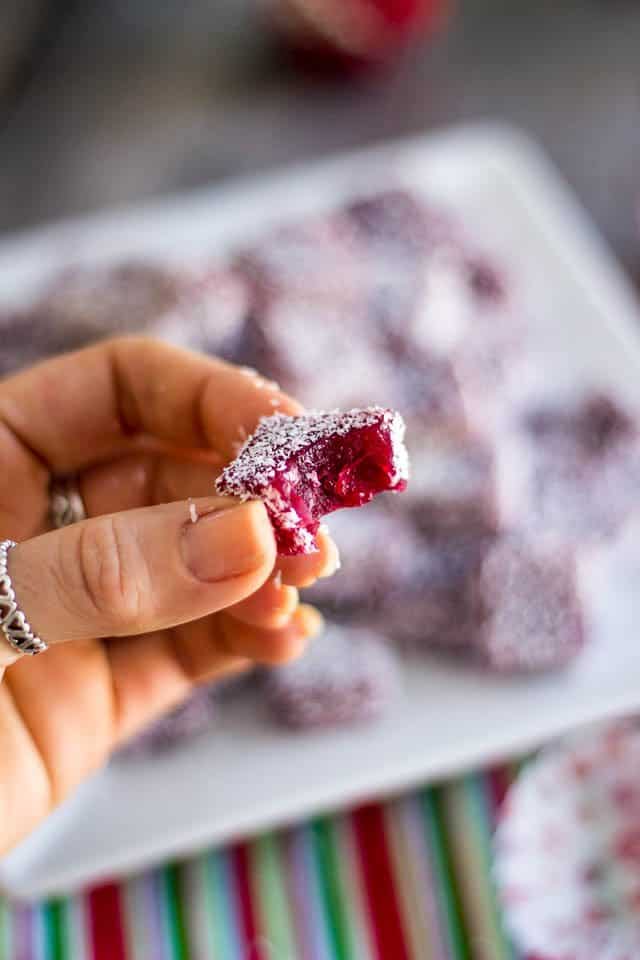 Just don't tell anyone that these are actually good for them, and they'll never guess.
Hey, they don't need to know now, do they?
Nah. Let's keep this our little secret! 🙂 
All Natural Cranberry Jellies
Servings: 64 jellies
Ingredients
4 cups fresh cranberries
3/4 cup fresh pressed apple cider, or unsweetened apple juice
3/4 cup pure maple syrup, or raw honey
2 tbsp fresh ginger, grated
2 whole star anise
1 fresh vanilla bean, seeds scraped
1/2 tsp ground Ceylon cinnamon
juice and zest of one orange
Pinch of Himalayan salt
75 g pasture raised beef gelatin
3/4 cup cold water
About 1 cup unsweetened finely shredded unsweetened coconut
Instructions
Combine all ingredients in a medium saucepan except for water, gelatin and shredded coconut and cook over medium heat for about 10-12 minutes, stirring occasionally.

When the cranberries have pretty much all popped and the sauce has taken a bright red color, remove the star anise and kill the heat.

Sprinkle the gelatin over the cold water then mix well and quickly add to the cranberry sauce. Stir until the gelatin has completely dissolved.

Pour the mixture into a 9" x 9" non-stick or glass pan and place in the refrigerator to set, at least 4 hours but preferably overnight.

When the jelly is completely set remove from pan by lifting a corner and gently pulling on it, it should come right out. Cut into 64 squares with a warm, wet blade. To do that, run your blade under hot water between each cut and don't wipe it, as you want your squares to get a little wet.

Place the coconut in a small mixing bowl and throw the fruit jellies right in, about 10 to 12 at a time. Move them around a little bit until completely covered in coconut.

Store these in the fridge in an airtight container where they will keep for a few weeks.
If you've tried this recipe, please take a minute to rate the recipe and let me know how things went for you in the comments below. It's always such a pleasure to hear from you!
You can also FOLLOW ME on PINTEREST, FACEBOOK, INSTAGRAM and TWITTER for more delicious, healthy recipes!