I've always been a HUGE fan of ratatouille, and I do mean HUGE!
There's just something about this trio made of zucchini, tomato and aubergine that I simply adore. 
However, I always found that it lacked a little bit of… how could I put it without being disrespectful to this glorious dish?
Substance, I guess.
You know, that keep-me-fuller-longer extra something.
For that reason, I always made all sorts of additions to this great classic combo…
I've successfully added Feta Cheese and Kalamata Olives, turning it into some sort of a warm Greek salad. Yummy!
I've also tried adding chickpeas and serving it over a bed of quinoa. That too, was pretty spectacular!
I even managed to put it right on top of a pizza. Talk about glorious AND delicious.
But it never dawned on me before now that I could plain and simply add a generous portion of good, lean MEAT!
I guess that in my mind, Ratatouille was a vegetarian dish and had to remain that way. Almost as if it had been sacred.
Well, not anymore, let me tell you.
Now that I've tasted this, I can guarantee you that meat will regularly get added to this girl's ratatouille.
For THIS might very well be my favorite addition so far.
Something definitely has to be said for the great contrasts that this dish has to offer: the tender, hearty and slow simmering beef combined with the crisp, barely cooked and super refreshing vegetables.
Your mouth will adore!
And I bet it will totally agree with the flavor combination, too!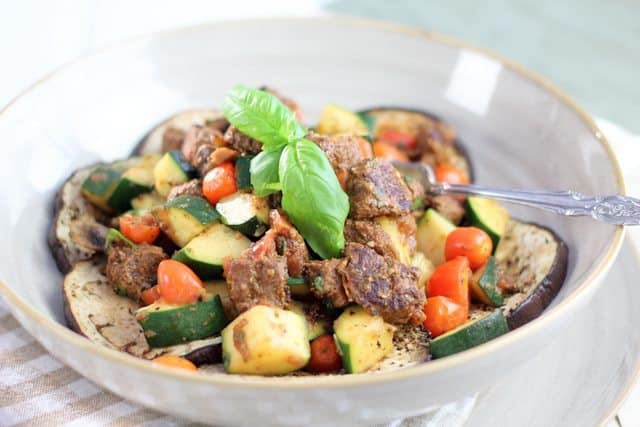 This might very well be my new favorite way of enjoying ratatouille, even though it makes me feel like I'm committing some kind of a sacrilege with this latest addition…
Truth is I'm also planning on testing chicken, and probably even lamb!
Oh, lamb has got to be THE BOMB in this dish. I can already imagine what it'll taste like. It'll be grand, GRAND I tell you!
But it feels so wrong, still!
Oh well… I guess I'll just have to name it differently!
'Cuz this is so happening!
[amd-zlrecipe-recipe:212]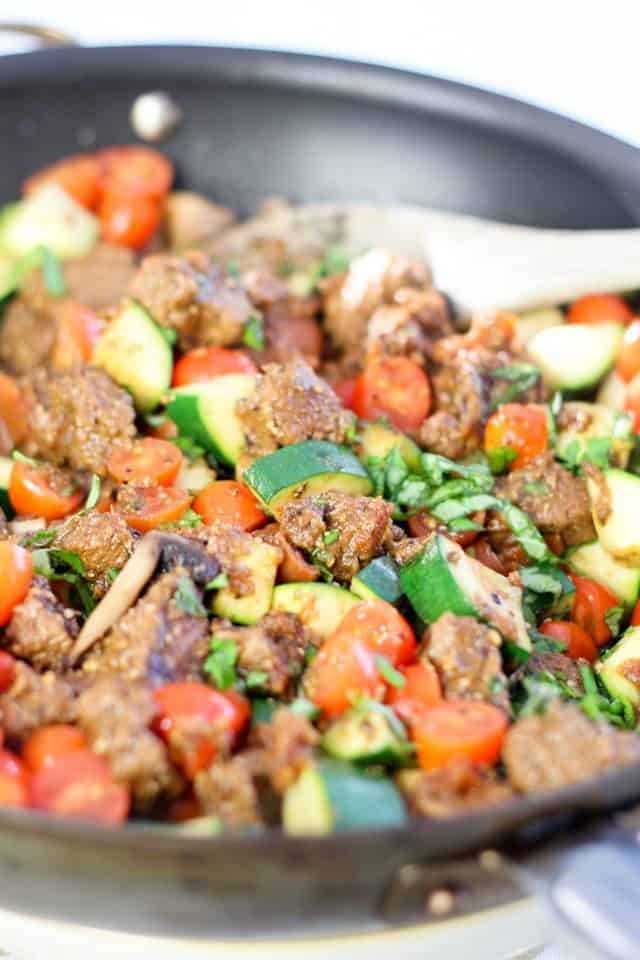 In the pan and ready to serve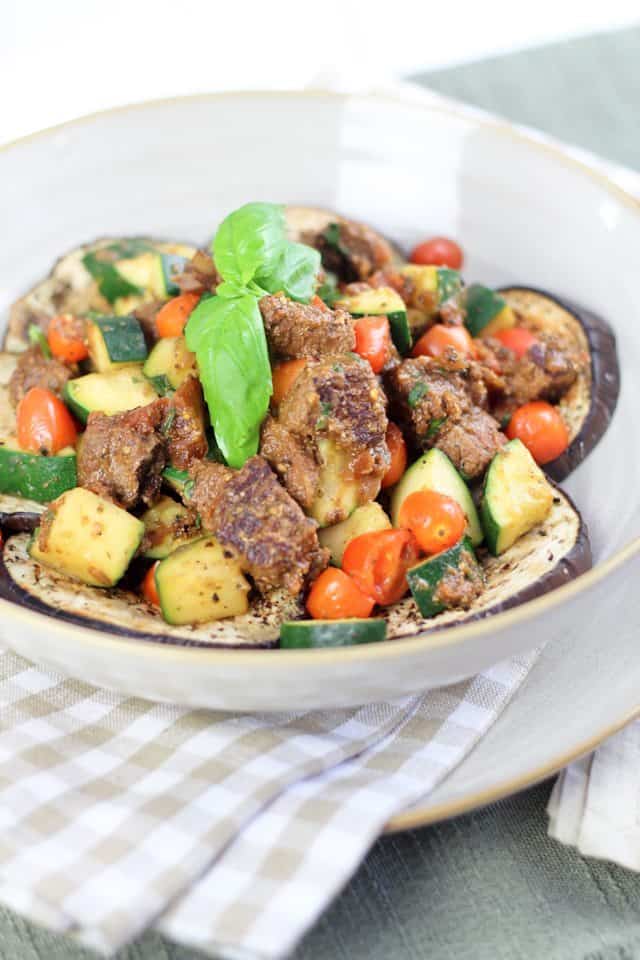 Does that look good or what?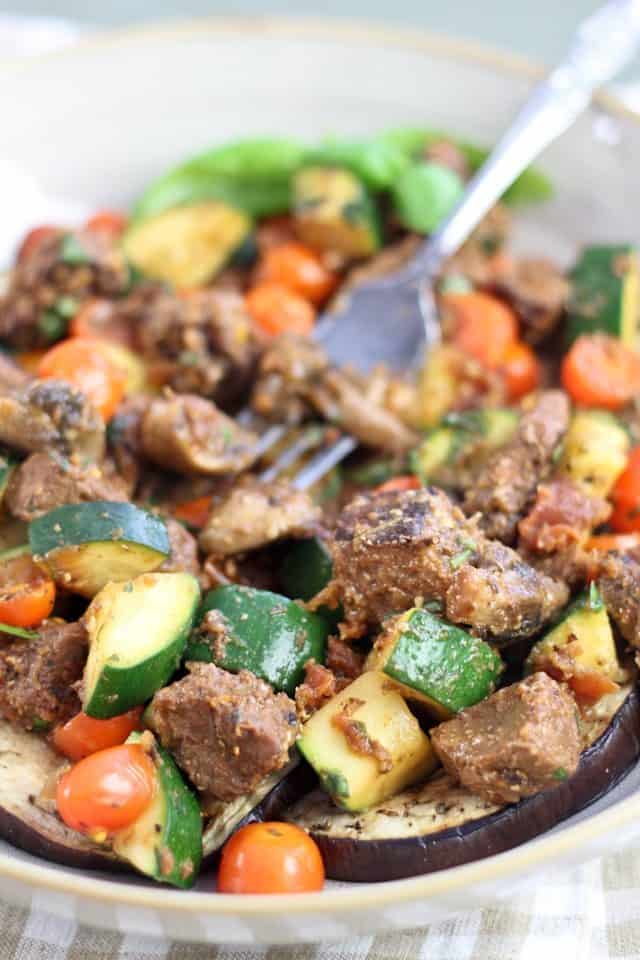 Super filling and satisfying? You bet!