Apple Cheesecake Smoothie
As promised last week, after I shared the recipe to my Drinkable Apple Crumble Smoothie, I finally took the time to take a couple of pictures of my second apple smoothie creation, a Drinkable Apple Cheesecake, this time.
While pretty similar in taste, I find this one has a lot more "depth" to it. Obviously, it's got more of a cheesy taste to it, and I find that the saltiness of the cottage cheese really brings out the sweetness of the apples.
So very yum! Oh, just in case you haven't figured out by now, I'm a big fan of the sweet and salty thing. 😉
Of course, I always make my apple smoothies  using good, home made chunky applesauce. It tastes so much better and has such a pretty colour, too!
Now, if I had to choose a favorite among all the smoothies that I have created so far, including those that I have posted and those that I haven't, I think that this one would come out victorious.
Mind you, the More Power Gingerbread is pretty darn good too!
I could have either one of them every day for the rest of the year, and I don't think I'd ever get fed up.
I think I'm a bit of a smoothie junkie!
DRINKABLE APPLE CHEESECAKE

INGREDIENTS
(Serves 1)
½ cup unsweetened applesauce
½ cup 1% fat cottage cheese
1tbsp 0% fat Greek yogurt
½ cup eggwhites
¾ cup unsweetened soy milk
2 tbsp rolled oats
1 tbsp flaxseed meal
3-4 pecan halves
½ tsp cinnamon
Splash pure vanilla extract
INSTRUCTIONS
Add all ingredients to your food processor and process until smooth.
Transfer to drinking glass, top with a dollop of yogurt, chopped pecans and a drizzle of honey, if desired.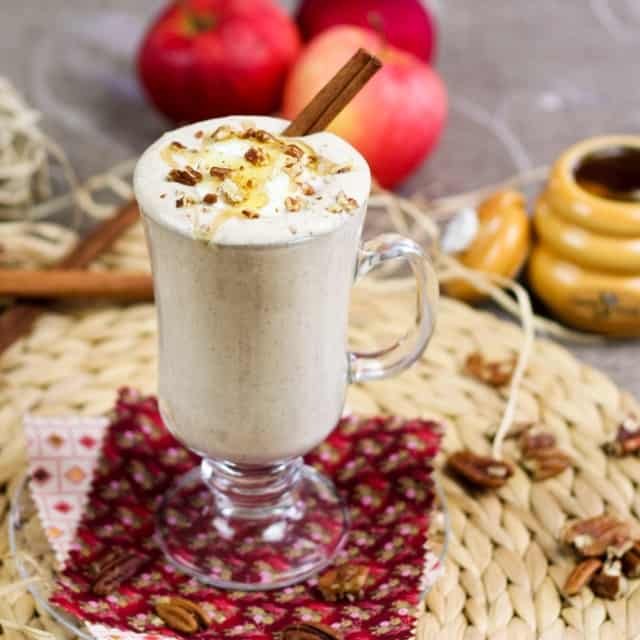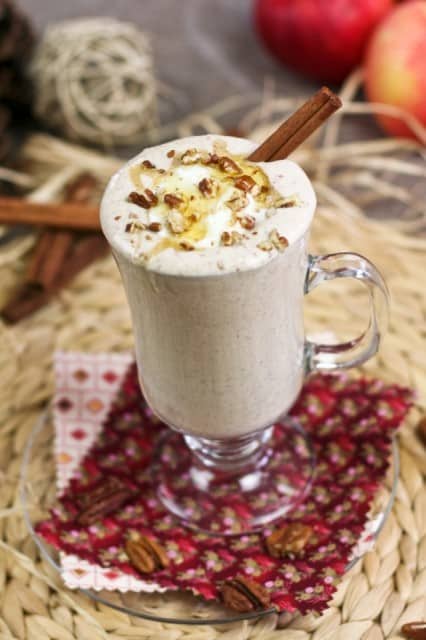 Playing with my food!
Isn't honey just gorgeous? It's like liquid gold. I could just stare at it all day!