Apricot Pistachio Lamb Stew – Another Sneak Recipe from Paleo Home Cooking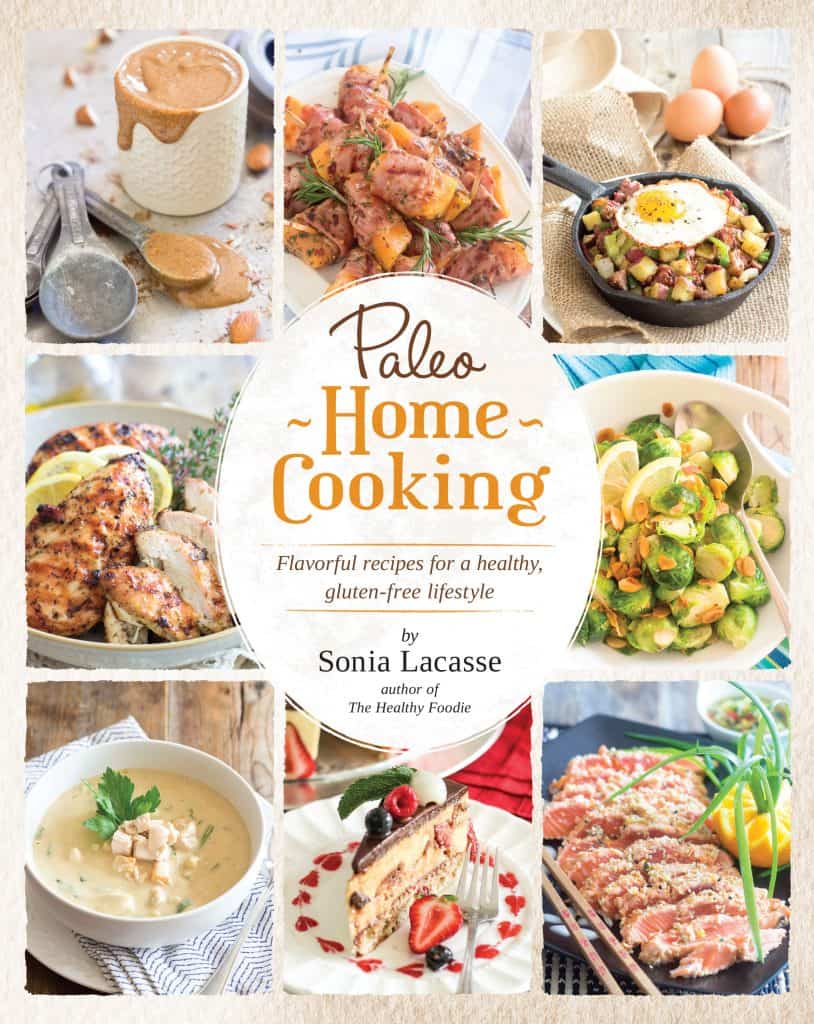 In honor of the fact that PALEO HOME COOKING RELEASES TOMORROW (Woohoo!!! *Insert happy little dance here*), I've decided to share another sneak recipe from the book with you. And, since I just told about my favorite recipe from the book, I figured that this time, I could let you know which was my daughter's favorite.
Of course, as you may very well imagine, she got to taste test quite a few of the recipes that I made while putting the book together. She was a fan of them all, but this Apricot Pistachio Lamb Stew had her literally exclaim, with such enthusiasm, that this was bar none the best food to have ever crossed her lips and probably even the best recipe to have ever been created by anyone on the entire surface of planet Earth. Wow… all that coming from someone who doesn't even like lamb to start with! I'll take it as a MAJOR compliment.
Hey, who am I to contradict her?
Now can you imagine just how much you will appreciate this dish if you happen to be a fan of lamb meat?
Indeed, it's totally amazing just how well the flavors of the apricots, pistachios and lamb blend together. It's like they were simply meant to be united! Plus, the contrast in texture between the melt-in-your-mouth, super tender chunks of meat, the ever-so-slightly-chewy dried apricots and the half-crunchy, half-creamy pistachios is a veritable feast for the mouth.
This is exactly the kind of dish that you will want to serve on a chilly autumn or winter night, to warm your bones right up. Trust me, It'll do an even better job at that than any good old chicken soup ever could.
And while this stew may be a tad demanding as far the clock is concerned, this is mainly due to the fact that it needs to braise slowly in the oven for quite a while… However, it won't ask for much active work on your part, so as soon as it's in the oven, you can leave the the kitchen and find something fun to do, like getting out there and install those Christmas lights on the house (yeah, I have to do that soon), going for a nice long walk with your dog, raking the leaves, shoveling the driveway… or just plain sit down, relax and enjoy some quality time with whoever will be so lucky as to share this fare with you as soon as it comes out of the oven…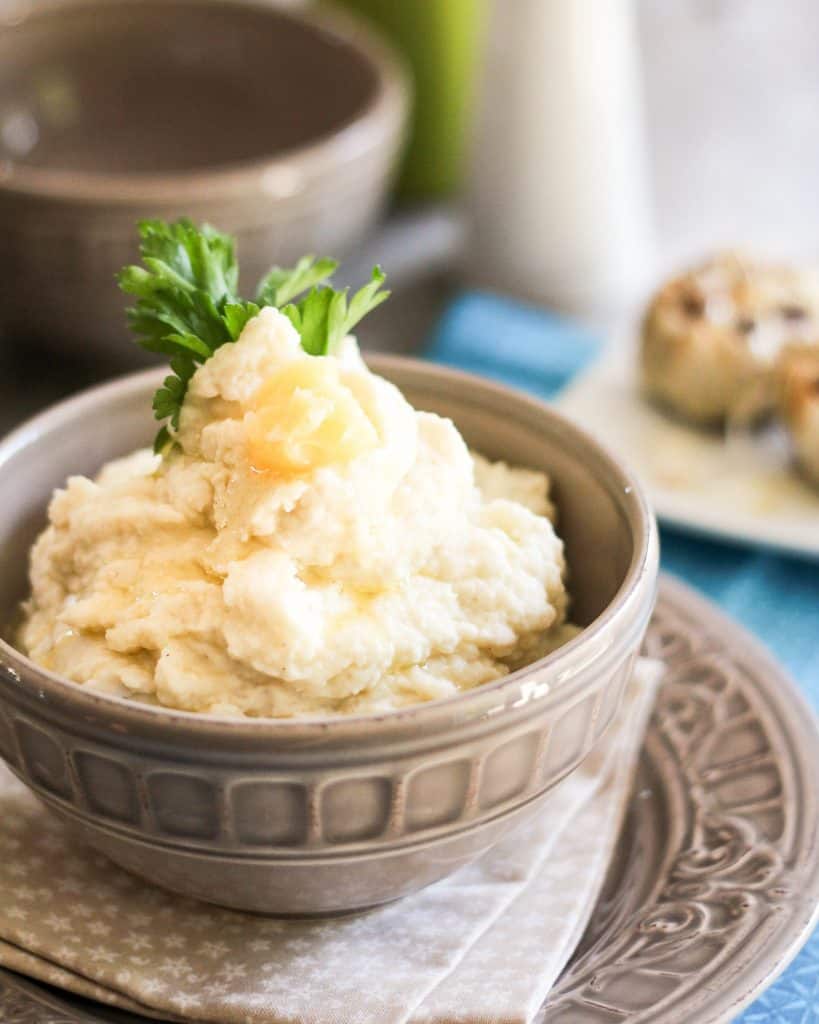 This dish is particularly delicious served alongside a generous pile of Roasted Garlic Cauliflower Mash (hey, I've an excellent recipe for that in the book!) with a handful of braised greens, like collards or kale…
Sauteed mushrooms also make for an excellent accompaniment, especially wild ones!
Hmmmm… You know what? My daughter is coming to visit this weekend. I think I'll whip this one up for her!
Only I may try it with beef this time, just to change it up a bit… why not?
Apricot Pistachio Lamb Stew
Tender chunks of lamb, chewy apricots and crunchy pistachios, this Apricot Pistachio Lamb Stew is my daughter's favorite recipe out of Paleo Home Cooking.
Servings: 8
Ingredients
Garnish (optional)
Handful of chopped raw pistachios
Handful of chopped fresh parsley
Instructions
Preheat the oven to 300°F (150°C).

Remove the excess fat from roast, if any, then cut it into 2½- to 3-inch (6.5- to 7.5-cm) chunks and sprinkle generously with salt and pepper.

Melt a tablespoon of the lard in a

heavy skillet

set over high heat. Add the chunks of meat in a single layer, making sure that the pieces do not touch, and cook until brown on all sides. Work in several batches if you have to and add more fat as needed. Remove the cooked pieces of meat to a 4-quart (3.8-L) or larger

Dutch oven

.

Once all the meat has been cooked, lower the heat to medium, add a little more fat to the pan if necessary, then throw in the onion and garlic and cook, stirring often, until the onion is fragrant and becomes translucent. Add that to the meat in the Dutch oven.

Deglaze the skillet with the bone broth, scraping the bottom real good to detach all the bits of flavor that stuck to it and add all that to the Dutch oven.

In a small mixing bowl, whisk together the apple cider vinegar, mustard, rosemary, salt, pepper, and dried pepper flakes and pour that also into the Dutch oven.

Cover and cook in the oven for 3 hours. After that time, add the apricots and pistachios, mix them in very gently, and continue cooking for another 30 minutes until the meat is fork tender.

Garnish with chopped pistachios and a handful of chopped fresh parsley, if desired.

Notes
Tip: Serve this with a simple side of greens, cauliflower mash, or sautéed mushrooms.
Nutrition
Calories: 508kcal, Carbohydrates: 14g, Protein: 62g, Fat: 22g, Saturated Fat: 8g, Cholesterol: 192mg, Sodium: 427mg, Potassium: 1108mg, Fiber: 3g, Sugar: 10g, Vitamin A: 794IU, Vitamin C: 2mg, Calcium: 51mg, Iron: 6mg
If you've tried this recipe, please take a minute to rate the recipe and let me know how things went for you in the comments below. It's always such a pleasure to hear from you!
You can also FOLLOW ME on PINTEREST, FACEBOOK, INSTAGRAM and TWITTER for more delicious, healthy recipes!
Visit the following sites to get your copy of Paleo Home Cooking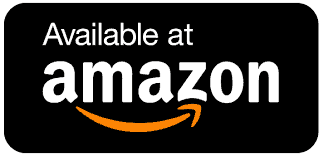 ♦
Canadian residents can order through:
♦
Overseas and International orders can be placed here: