Back from Cuba and Banana Buttermilk Pancakes
Hey guys, I'm back!
Wow do I have a lot of catching up to do!
For starters, I will have to fill up the fridge! As you can very well imagine, it's pretty empty for the moment… I still managed to feed myself today, though, so it's not so bad. It will have to wait a bit, for I have way more important things to do, like read all my emails as well as all the lovely comments that you guys left me while I was away, then of course, I will have to  take some time to reply…
But of course, before I get to that, I have to do THE most important thing at the moment, which is upload, sort and edit all my pictures, so that I can fill you in on the details of my FANTASTIC trip!
I've done a good part, but I'm not done just yet, sorry… Thank goodness I was a good girl and only took like 550 pictures! 😉
In the meantime, I'll give you a little teaser, just to keep you waiting! 😀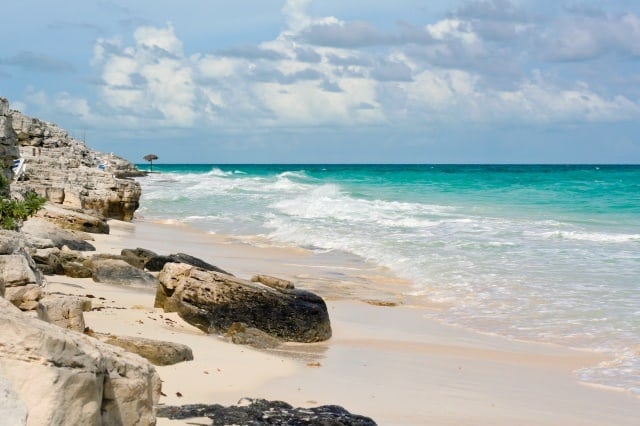 TA-DAH! I give you a very tiny part of the Carribean Sea, the part in which I swam for the last 7 days, the part which consists in the beach over at the Playa Blanca Hotel, in Cayo Largo, Cuba.
Ain't that gorgeous? I tell you, it was unbelievable. Never in my life had I seen water this beautiful! It was all sorts of gorgeous shades of light blue and turquoise, and it was so clear that you could see your feet even when you had water up to your nose!
Oh, how I wish I was still there… I so badly want to go back!
But this will have to wait a bit! At least a few months, I guess.
Alright, how's about I share a recipe with you, while you wait for my trip report? Since, of course, none of what I ate today is ready for sharing, I will give you the recipe to one of the last breakfasts I had before I left.