Ground Chicken and Butternut Squash Lettuce Wraps
Meet my new obsession.
Lettuce wraps!
Although I have yet to learn how to actually make them into a decent wrap.
But hey, having no talent whatsoever to make cute little wraps doesn't bother me at all. In fact, I don't even mind that they look nothing even remotely close to a wrap.
Just scooping the mixture onto a lettuce leaf, closing it up as best as I can so that the delicious little bundle of wholesome goodness makes it all the way to my mouth without everything spilling all over the place is satisfactory enough for me.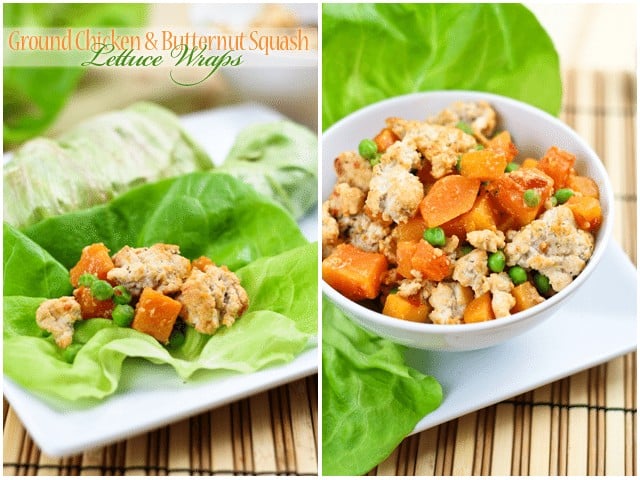 Plus, it tastes just the same, really!
The first version I tried was a warm Ground Chicken and Butternut Squash.
OH YUMMY!!! What a winning combination that was. I chose to season this version with red miso paste and a hint of sambal oelek to give it a tiny bit of a kick.
Loved it. Absolutely loved it.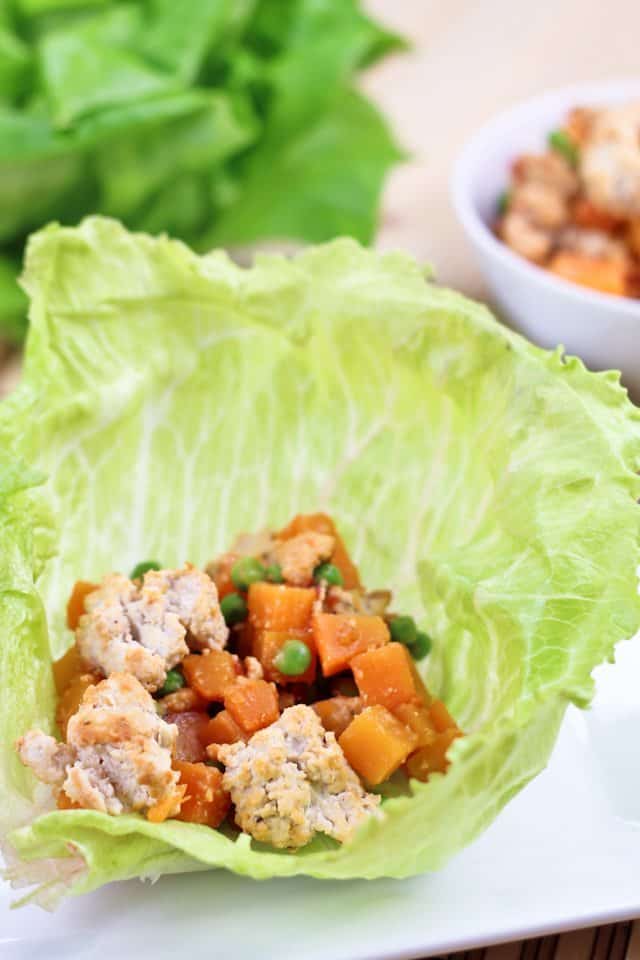 But seeing as how I already had a second version in mind, I made twice as much chicken so that I would have some leftover for the next day… you might want to do the same, for of course, I'll be sharing that recipe as well… but you'll have to wait until tomorrow!
I think I should've made 4 times the chicken, though. I had no idea that I was gonna like the lettuce wraps THAT much.
I just can't get over how fresh and crisp they are… and how easy they are to prepare too!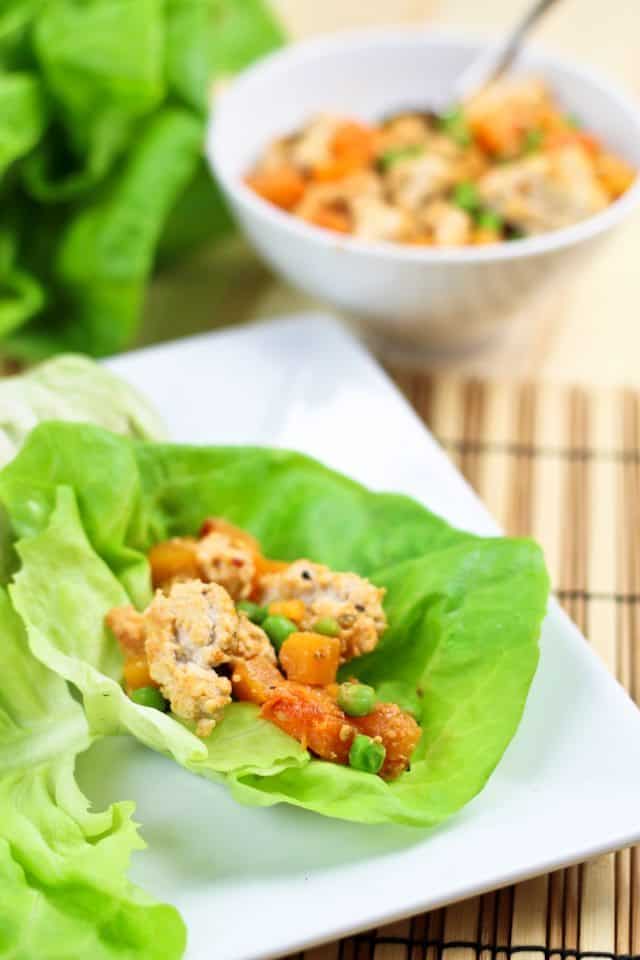 What I really don't understand is how come I had never tried them before…
No doubt, I'll be making tons of flavor combinations and I get the feeling that they will be a big favorite of mine during my Lent Challenge.
I only need come up with a few versions that are Whole30 compliant! That shouldn't be too hard to do.
Ooooh, I'm so excited!
Tell me, have you ever had lettuce wraps? Do they make your tummy dance too?
If you haven't, you HAVE to try them and let me know what you think.
Gound Chicken and Butternut Squash Lettuce Wraps
Ingredients
175g chicken breast, ground
Pinch salt and pepper
½ cup frozen green peas
150g butternut squash, cut into tiny cubes and steamed
1 tsp red miso paste
1 tsp water
½ tsp sambal oelek
Boston or Iceberg lettuce leaves (8-10)
Instructions
Steam the butternut squash in a steaming basket over simmering water until fork tender, about 4-5 minutes. Make sure that it retains a little bit of a bite, you don't want it to turn mushy on you when you mix it in with the chicken.
Meanwhile, in a medium non-stick pan, cook the ground chicken breast with the salt and pepper until it turns completely opaque and begins to brown; Stir in frozen peas.
Dilute the miso paste in the water, stir in sambal oelek. Add that to the cooked chicken and mix until well combined. Delicately stir in steamed squash.
Transfer to serving bowl and serve with fresh lettuce leaves.
Spoon a little bit of chicken mixture onto a lettuce leaf, roll (as best you can) into a wrap and enjoy!
Repeat until you sadly run out of chicken mixture.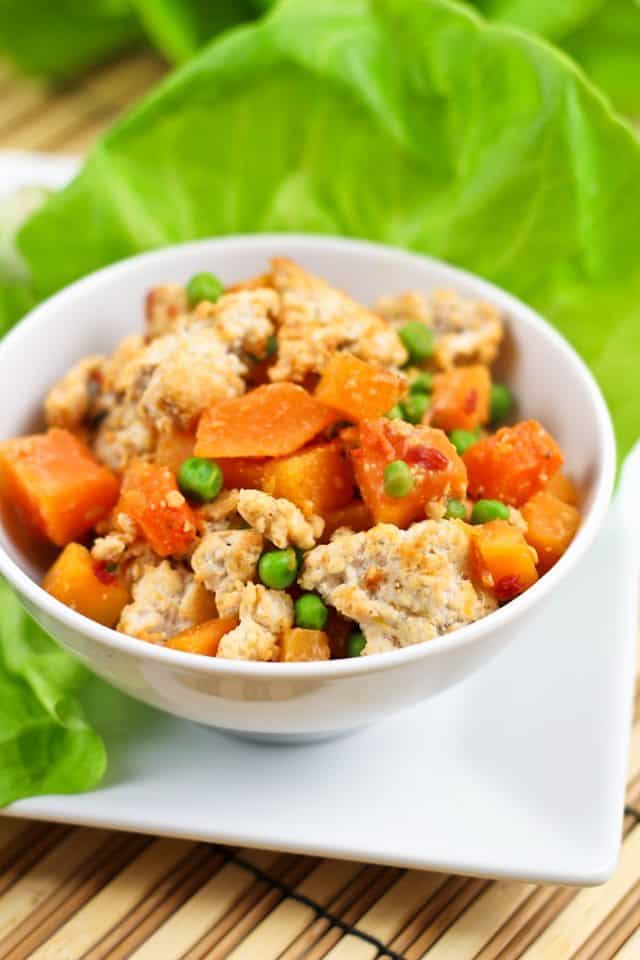 It all starts with a bowl of delicious stuffing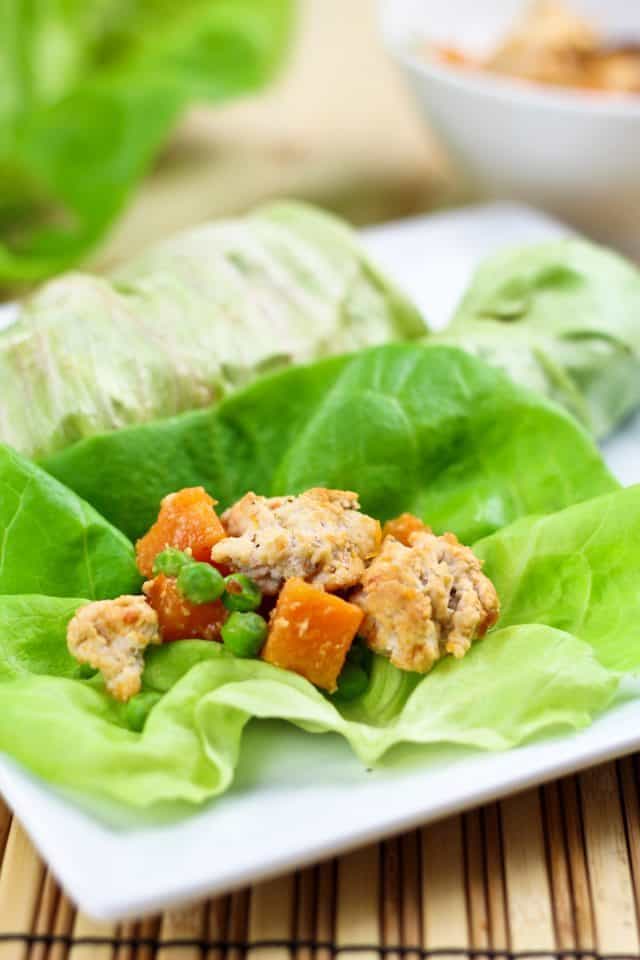 And a few leaves of fresh, crisp lettuce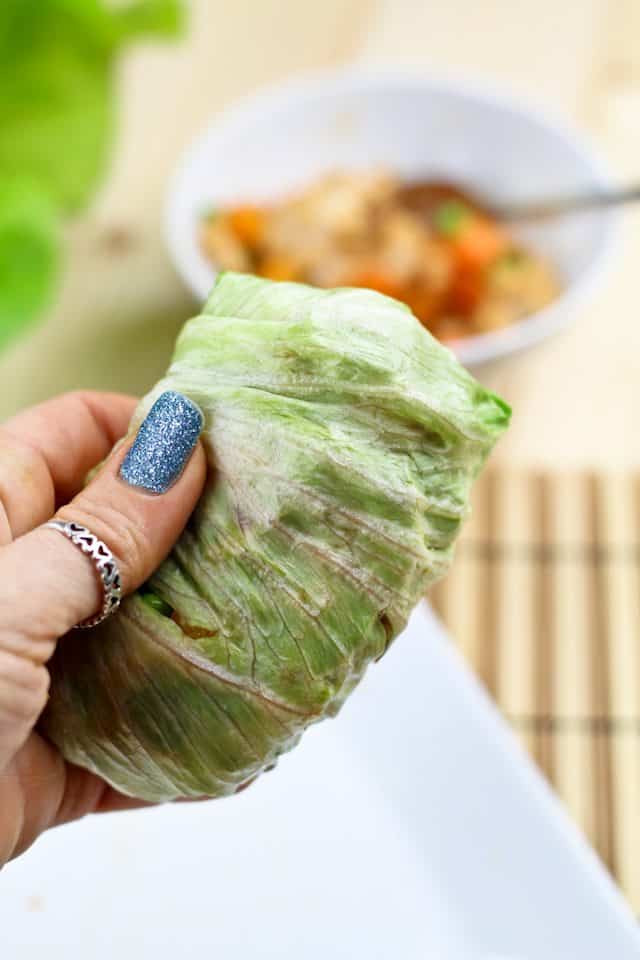 I managed to make a somewhat decent wrap with iceberg lettuce… 
But the poor thing was shamefully ugly!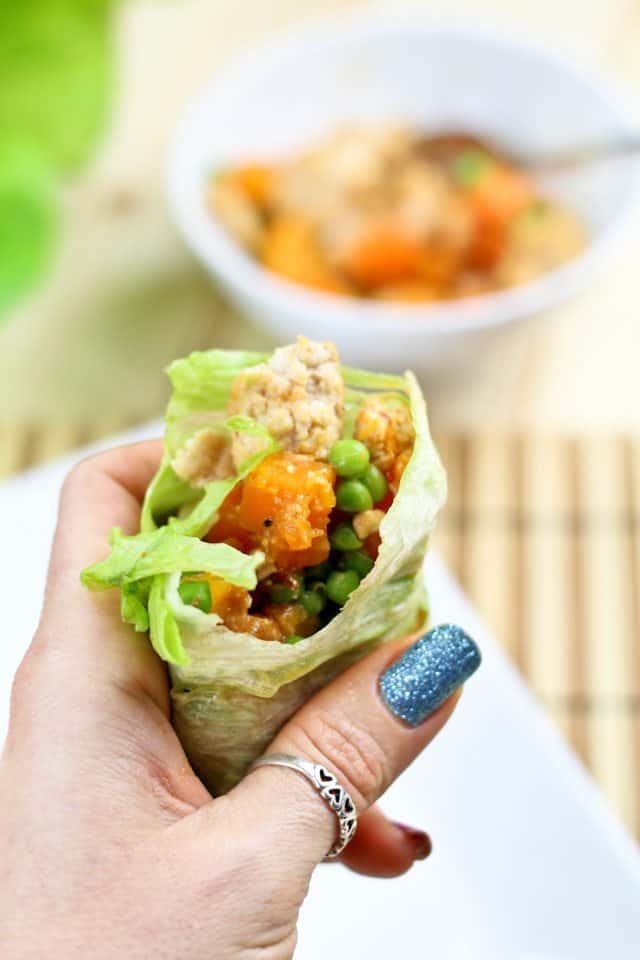 Still, I think it qualifies as a wrap!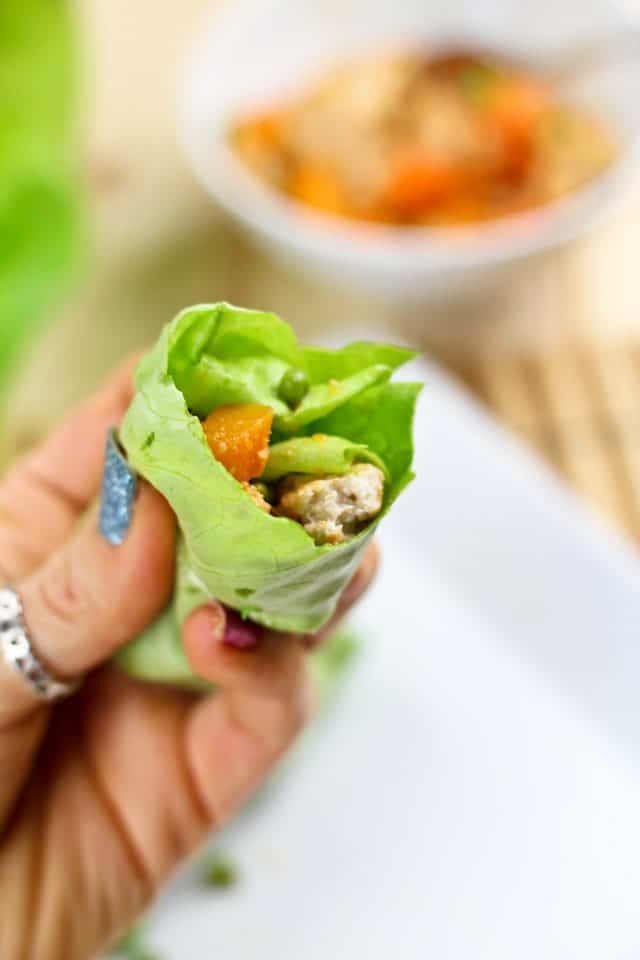 The Boston lettuce, however… didn't look like a wrap at all!  I think I need practice with this one.
But I find it tastes so much better, so I don't mind the "not-so-much-looking-like-a-wrap" thing.
Just don't tell the poor fellow that he looks so feeble