Mothers Day Recipe Roundup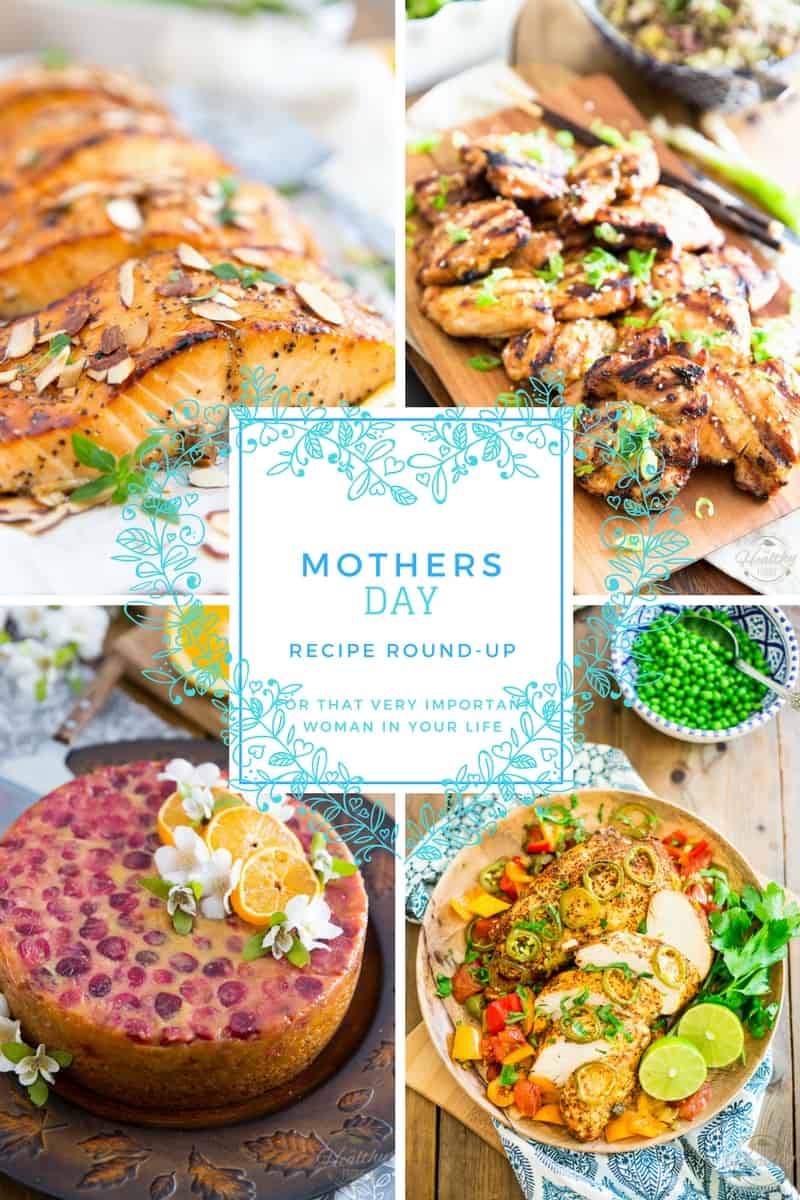 I know I'm a little bit late to the party, but just in case you still haven't quite decided what you were going to cook for that very important woman in your life this year, I thought I'd put together a little bit of a Mother's Day recipe roundup, to help inspire you.
If it were me cooking for my mom, I would definitely go with something with chicken or fish because I know that would be her preference, (I remember her particularly enjoying the Shrimp and Spinach Stuffed Salmon), but since I don't know your mother, I've tried to include a little bit of everything.
Hopefully you'll find something on this page that'll spark your fire to get busy in the kitchen on that special day…
Before I leave you to it, please let me take a second to wish you and all the moms in your life, a very Happy Mother's Day!
---
Is your grill out yet? If yes, then you should definitely consider whipping up this one for your mom… cuz hey, who says that grills are only meant for dad?
Savory and sweet, crazy tender and juicy and bursting with all kinds of bold, explosive flavors, this insanely delicious Sesame Maple Grilled chicken tastes exactly like the one they serve at my favorite Vietnamese restaurant. It's definitely one of my faves, and I've no doubt that your mom will love it too!
---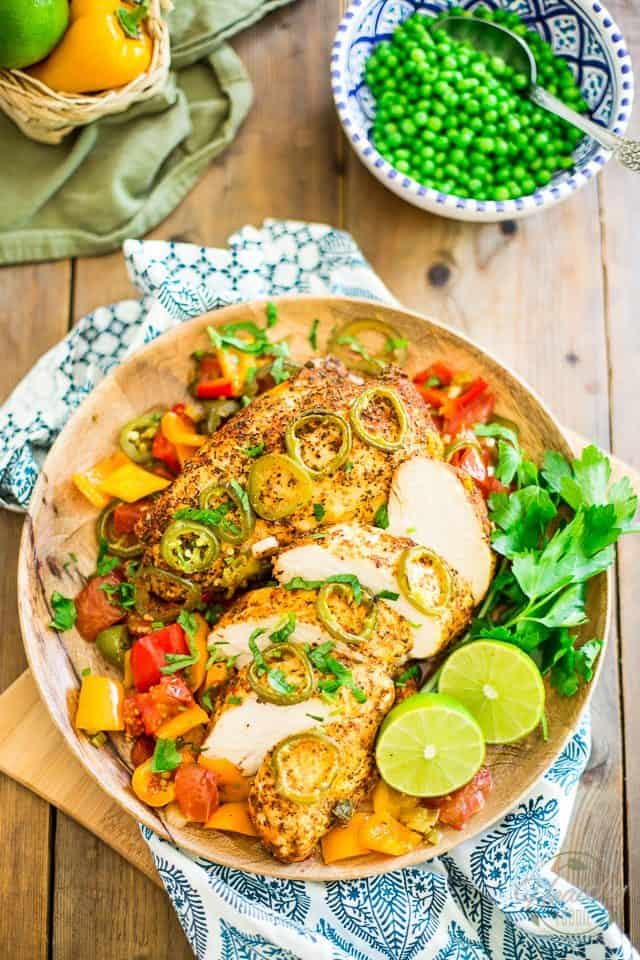 Take your mom on a trip to to the Mediterranean by serving her this delicious exotic chicken dish. Just one bite and she'll be immediately transported to a dream location under the sun.
Except she won't even have to leave the comfort of your home to get there…
---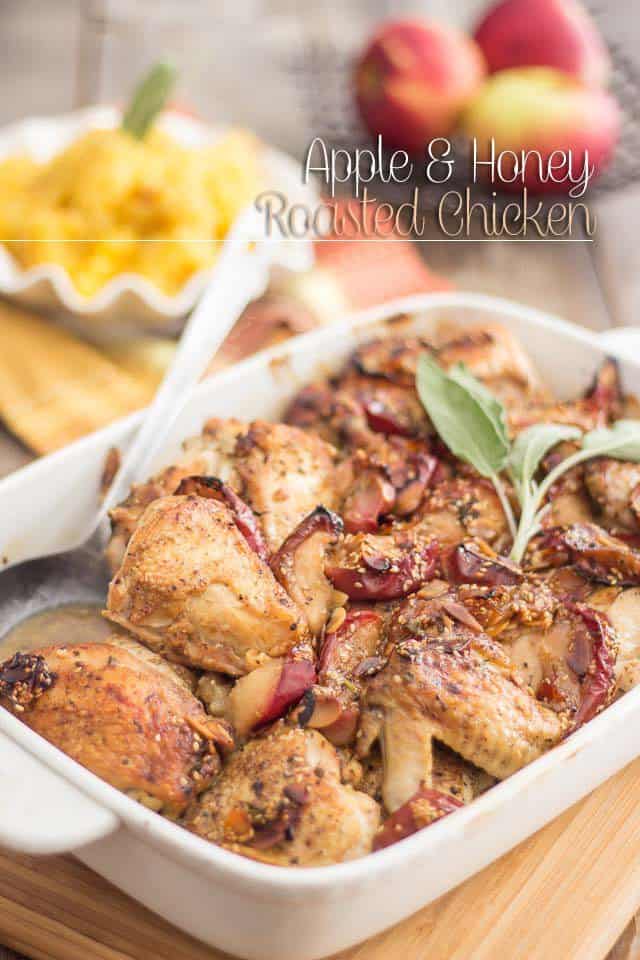 Juicy meat, crispy skin and amazing flavor combination: this Apple Honey Roasted Chicken sure is a nice change from your habitual roasted chicken recipe.
I bet your mom would love it!
---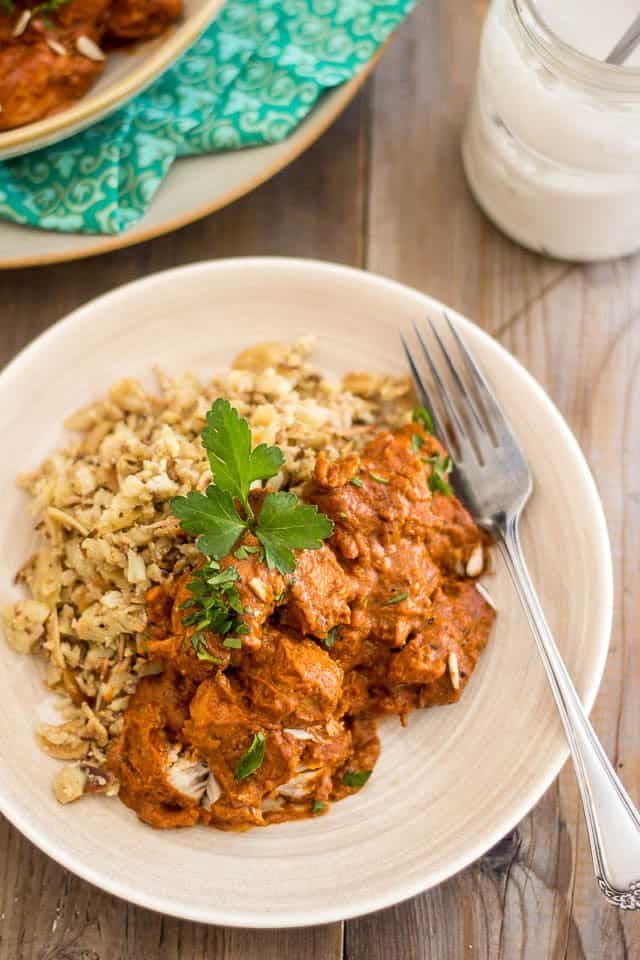 This West African Chicken Stew literally explodes with all kinds of exotic and intriguingly spicy flavors. Another winning option if you're hoping to transport mom to a magical destination far, far away.
---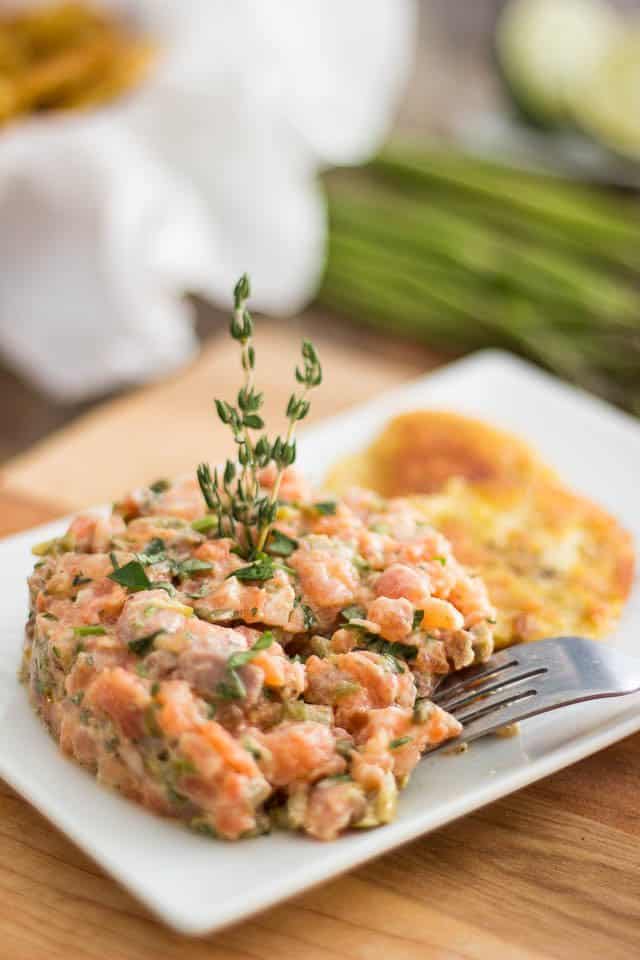 This delicious Two-Salmon Tartare uses both fresh and smoked salmon; it is so incredibly tasty, it's bound to become your mom's new ultimate favorite tartare recipe!
It can very well be made a few hours ahead of time and makes for a perfect appetizer. This salmon tartare is at its best served with a few crispy tostones or crackers.
---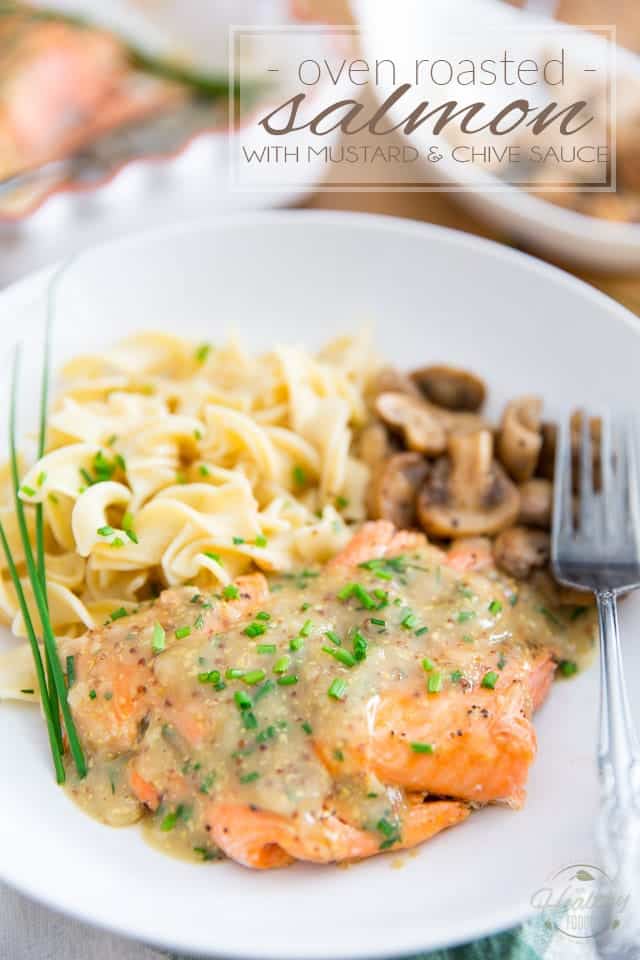 No need to spend hours slaving at the stove to whip up a good meal! This Oven Roasted Salmon with Mustard and Chive Sauce is just as easy to make as it is elegant and delicious.
No doubt it'll win your mom's heart, and tummy!
---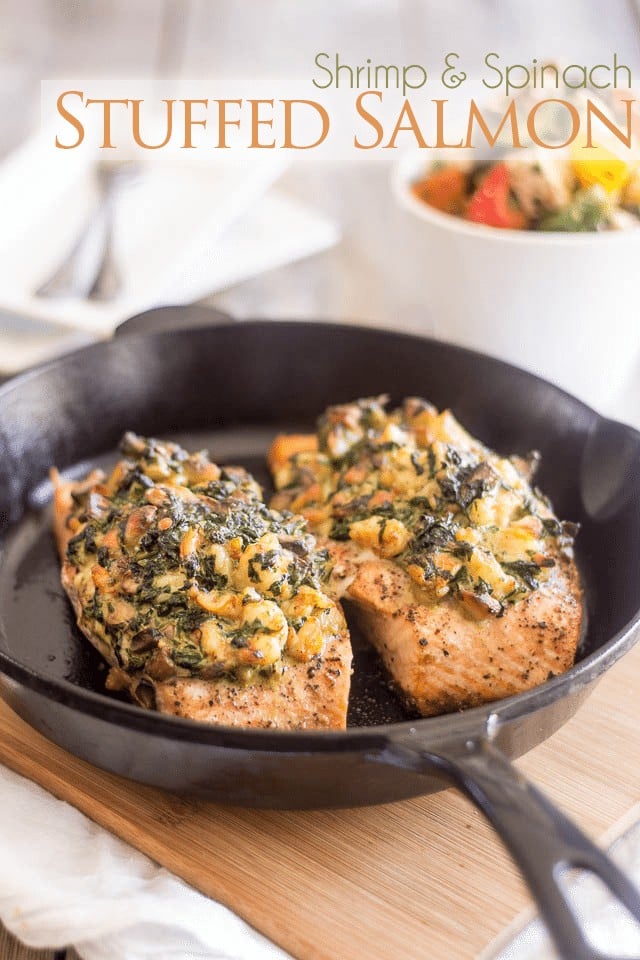 Ha! Now that would be one of MY mom's favorites, and with reason! This Stuffed Salmon is so good and looks so elegant, it's well worthy of being served to your mom on that special day.
Just don't tell her how easy it was to make… she doesn't need to know!
---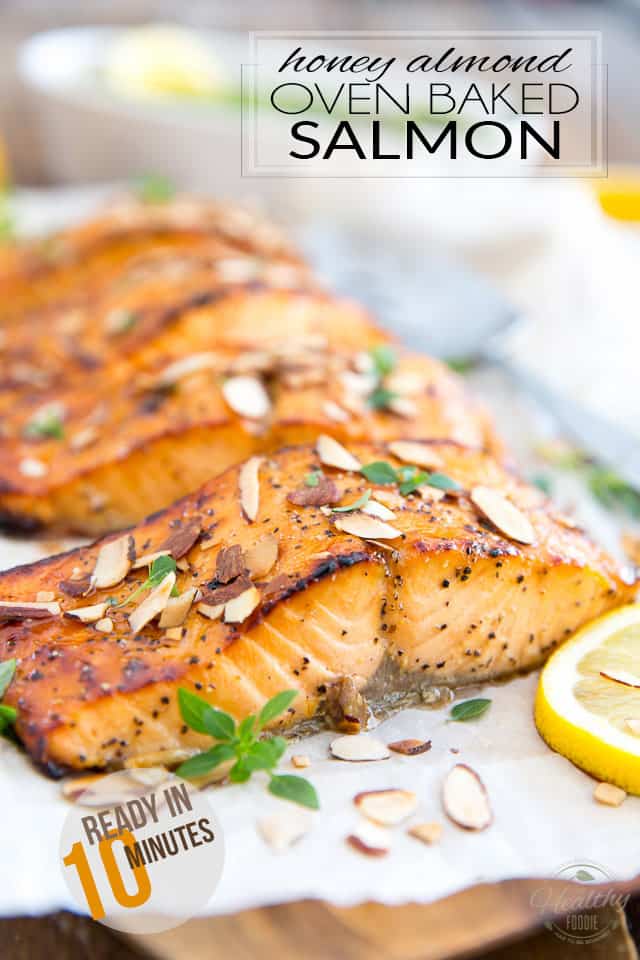 Here's another recipe that's ready in mere minutes but that's so unbelievably tasty and pretty to look at… it's definitely worthy of this very special occasion!
---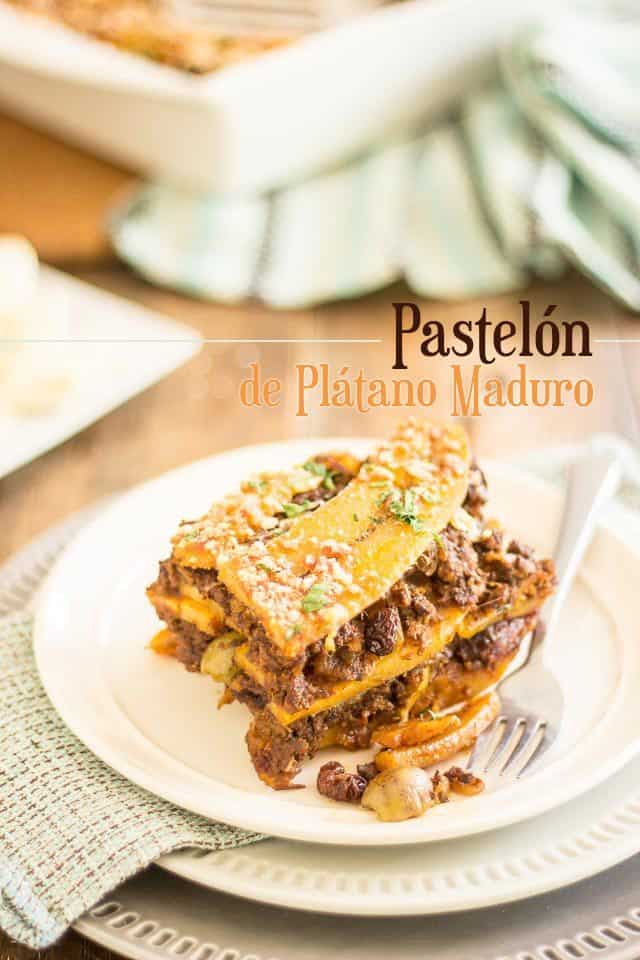 HA! Now here's something that's truly different! If your mom likes to try new stuff, then I bet she'd be all over this dish.
Pastelón de Plátano Maduro, or Sweet Plantain Lasagna, is a surprising combination of sliced plantain, ground beef, Parmesan cheese, tomato sauce, olives and raisins… as strange as it may sounds, all these ingredients blend into a delicious and highly addictive dish.
---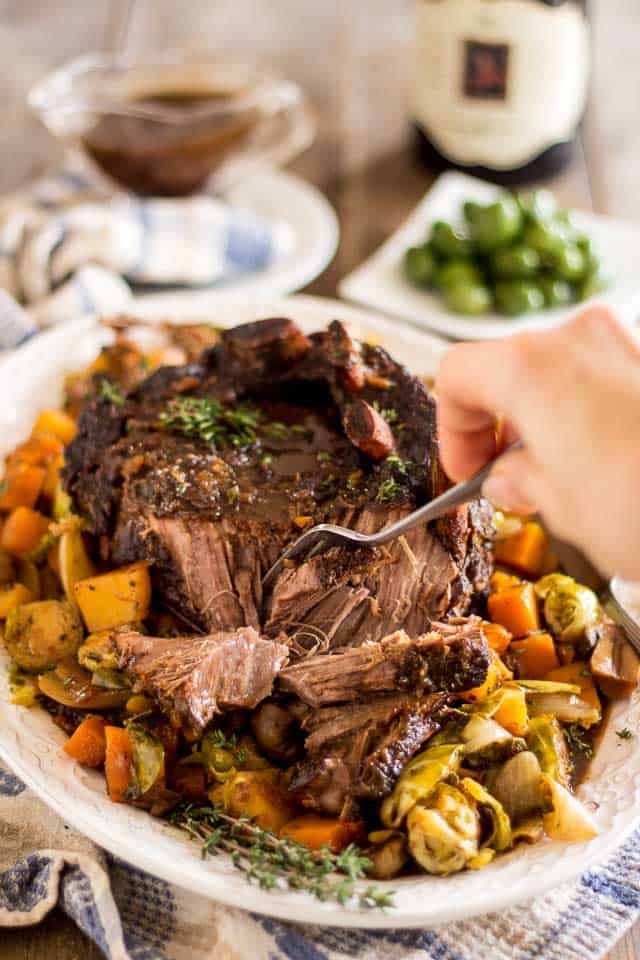 If your mom is a bit like me and really digs her beef, then she will totally LOVE this Maple Balsamic Braised Cross Rib Roast.
And you, will love just how easy it is to make! Sure, it does take a little bit of time, but the Dutch oven basically does all the work for you. And look at how elegant! Your mom will think you spent the entire day slaving in the kitchen!
---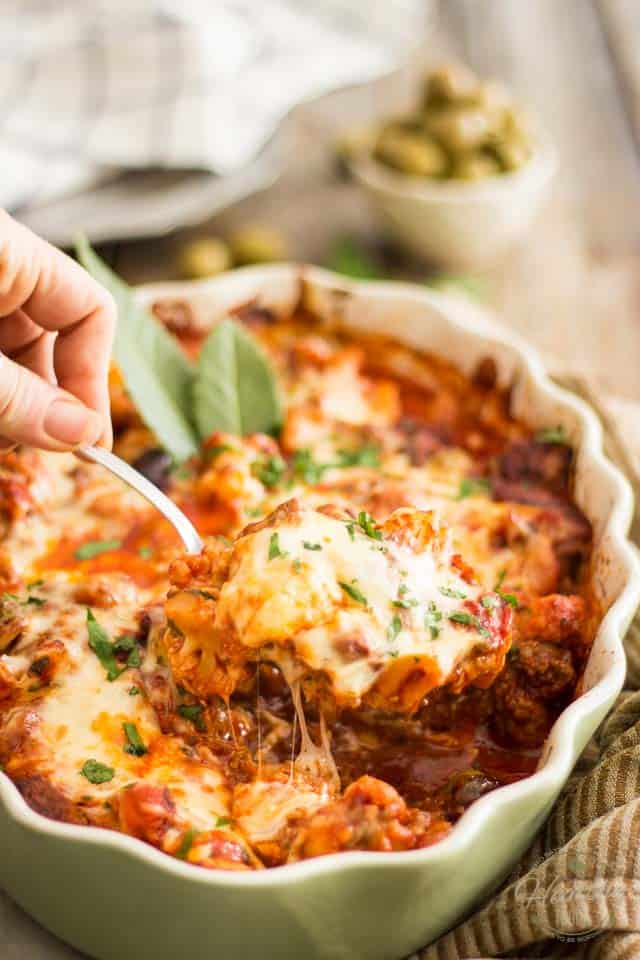 For the pasta lover who can't have pasta… With its avalanche of Italian Sausage and Olives and its Cheese Extravaganza, this cauliflower dish will have them forget all about pasta, guaranteed!
It's almost like eating a deliciously cheezy lasagna, without the lasagna!
---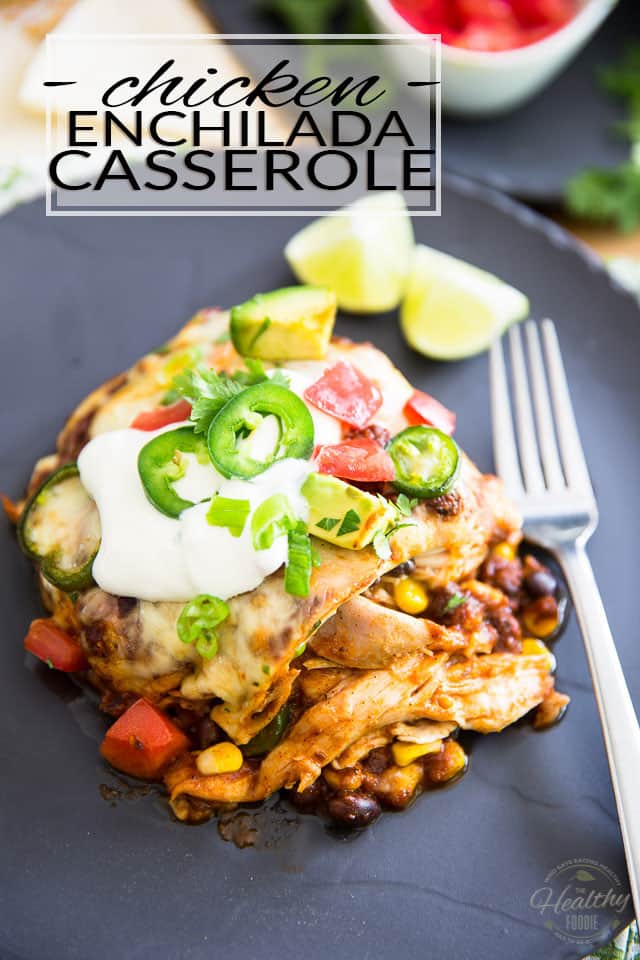 If your mom she's into Mexican food, then she will adore this Chicken Enchilada Casserole! This one really feels super indulgent despite being surprisingly healthy, and tastes like a party is happening right inside your mouth with every bite. And it's pretty easy to make, too! OLÉ!
---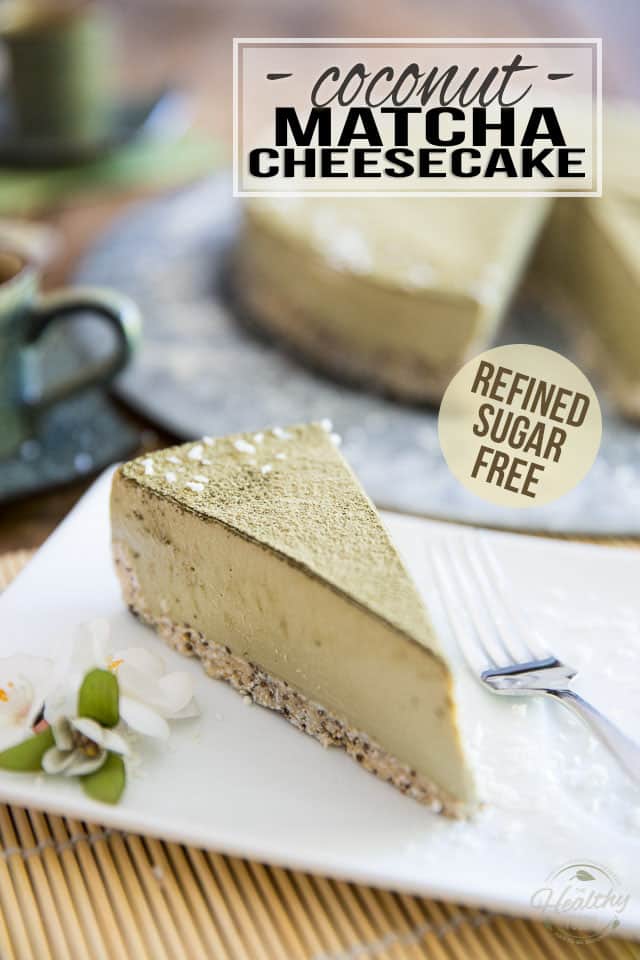 So light and refreshing, this Coconut Matcha Cheesecake is the perfect way to end a meal. It's subtle and delicate flavor, coupled with its silky and creamy texture are sure to satisfy!
---
This is a cake that I actually made for my mom on Mother's Day a few years ago. You know how certain things, when you eat them, will mark you for life? This would be one of them. It was truly one of the best cakes I've ever eaten (except for maybe the next one on this list…)
This torte is so rich and velvety and creamy, biting into it feels just like you're biting into a top quality Chocolate Truffle. So really, it feels like you're eating truffles with a fork…
---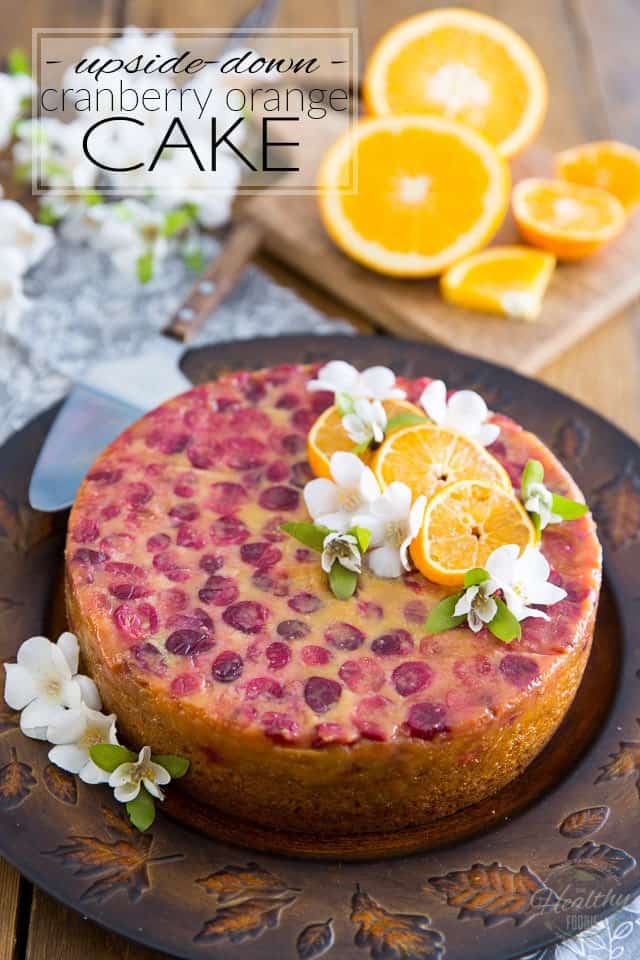 Simple and elegant, perfect for any occasion, this gluten-free Upside-Down Cranberry Orange Cake is a truly versatile dessert that tastes a little bit like Christmas but that's so light and refreshing, you could just as well serve it on a hot summer day! Or on Mothers Day, why not?
With a cake this spectacular looking and scrumptious tasting, I bet mom would be totally pleased!