Power Breakfast Egg MeatMuffins
So I kind of was in the mood for Scotch Eggs last week, but I was also feeling a tad lazy…
That, and I really didn't wanna have to deal with another brutal session of hard boiled egg peeling!
So I thought: "why not cook the eggs directly in the meat instead? That way, I won't have to cook and peel them first, which will save me a lot of time and aggravation!"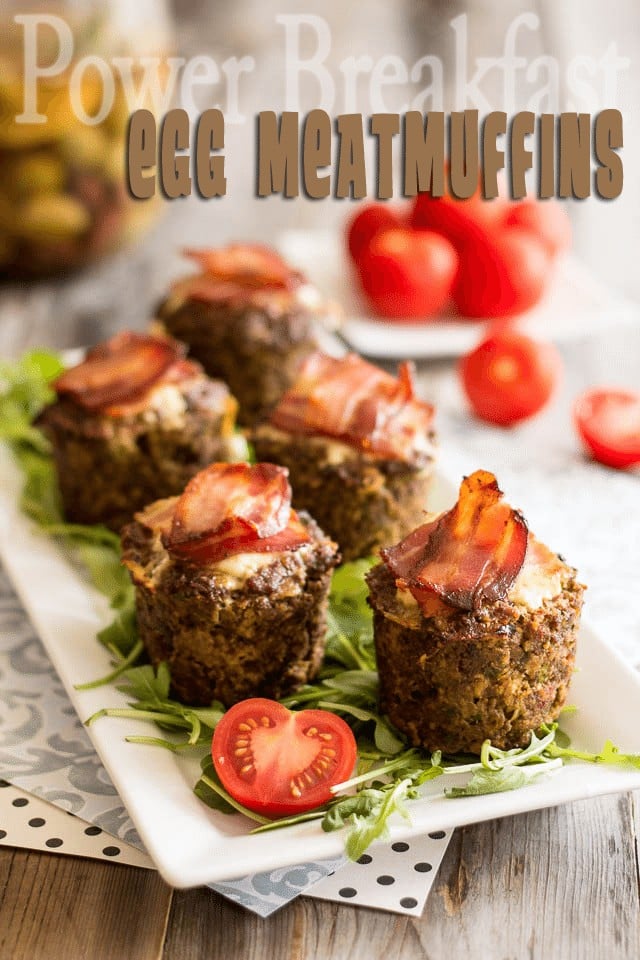 HA! Genius!
I know, I know. It's probably been done countless times before, so I didn't invent anything here.
Still. It's something that I had personally never tried and figured was very well worth testing.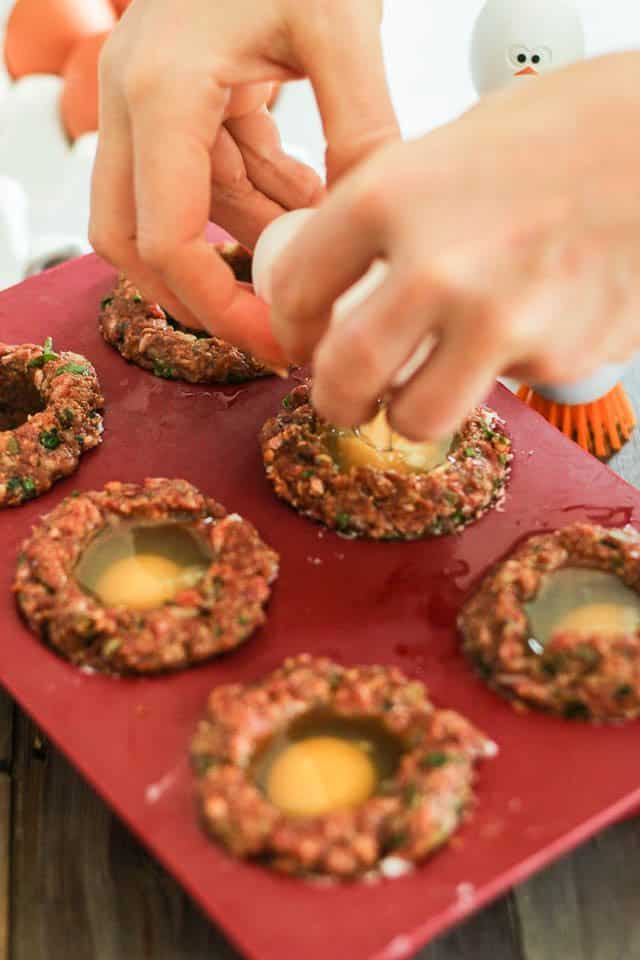 So what I did is I placed my ground beef in extra large muffin cups and made a deep well right in the middle of each cup.
Then, I cracked an egg right in the middle of each well.
Easy as pie, isn't it?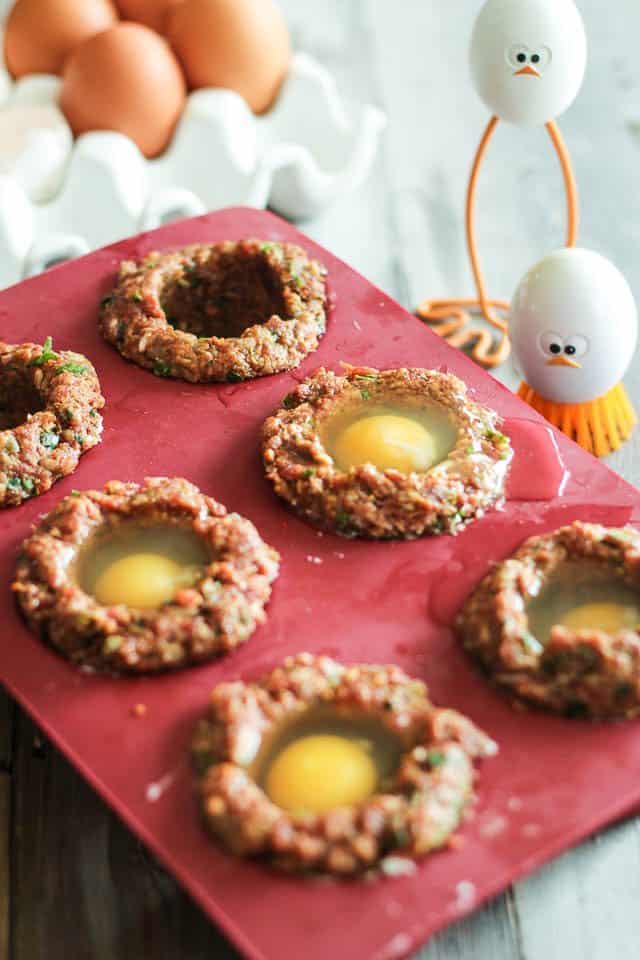 Just to be on the safe side, I thought I'd bring in my very own supervision crew to keep a close eye on the operations!
Judging by the look on Shorty's face, I take it he wasn't too impressed with that leakage, there! Thank goodness he was a good sport and didn't say a word, but he probably just stood there, thinking to himself that I was seriously lacking talent with eggs: "That poor girl can't peel cooked eggs without completely shredding them to pieces and now she can't even pour a fresh one into a hole without making a mess…"
Pfft.
I get no respect from my kitchen gadgets, I tell you!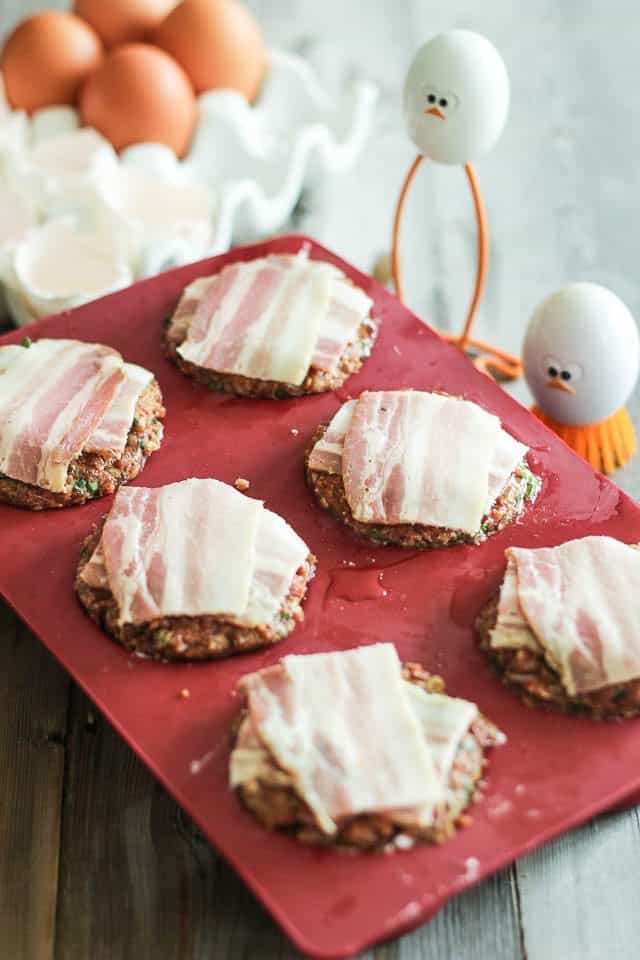 If you happen to have the same ones at home, don't be fooled by their innocent look! Keep a close eye on them, for they might be up to no good and stir trouble in your drawers when you're not looking!
However, if you ask them nicely, know that they do a very fine job at making wells of the appropriate size to accept an entire egg, without *too much* spillage.
Looks like my  "Bacon Sealing" technique didn't fly high with Shorty either… he still has that look on his face like he's thinking I can't do anything right.
Pfft. Ask me if I care.
Putting that baconey blanket right over the eggs helped to keep the moisture in and prevented them from drying out. At least they really appreciated the gesture!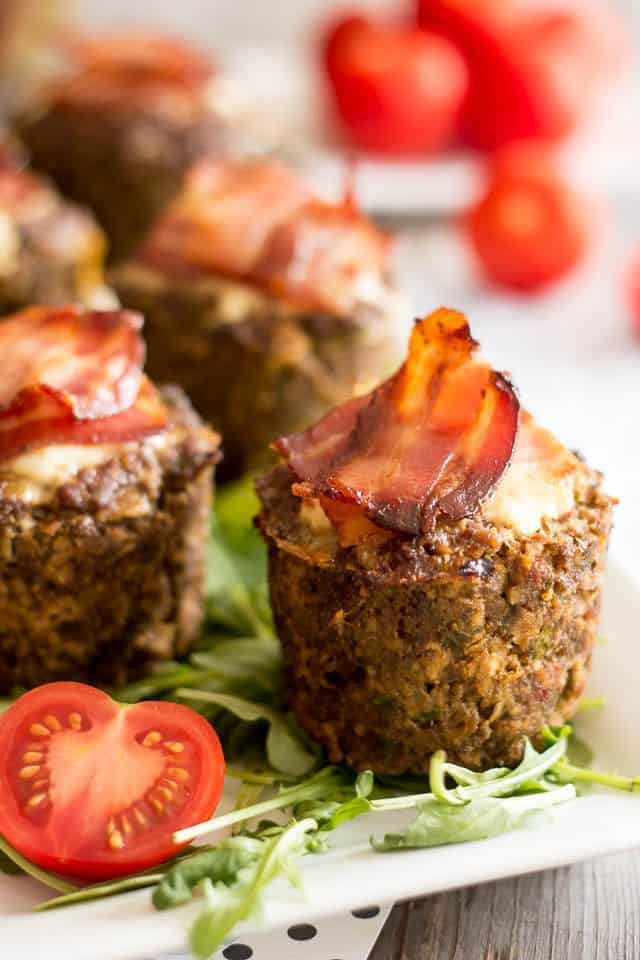 Now look at how nice and yummy these MeatMuffins were as they came out of the oven. These were destined to become my Power Breakfasts for the remainder of the week.
Let me tell you, they sure gave me a reason for getting out of bed in the morning: Meat, eggs and bacon, all rolled into one! What's there not to like, I ask you!
Oh, and hey, I almost forgot. These beauties also hold a little secret, you know. A powerful little secret…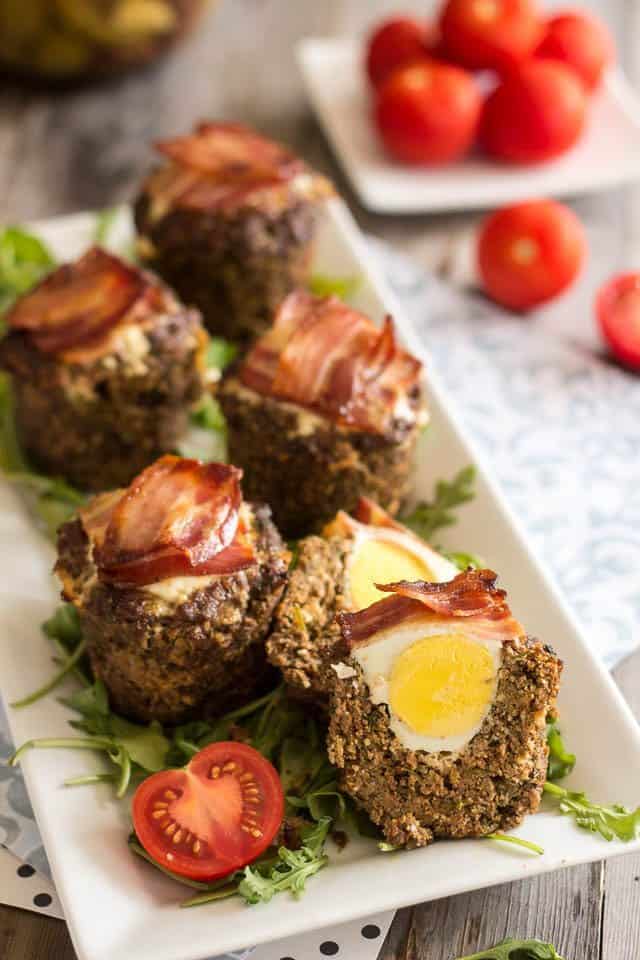 There's actually LIVER mixed in with that meat! HA! Suddently, breakfast just got even better!
And even more so after you cut them in half to reveal the beautiful eggy center.
Ooooh, I like. Granted, they are not quite AS elegant as the Scotch Eggs, but since they required so much less work on my part, I won't complain.
I'll say they look mighty fine, if you ask me. Too bad, Shorty was nowhere to be seen that day. I'm sure even he would have agreed!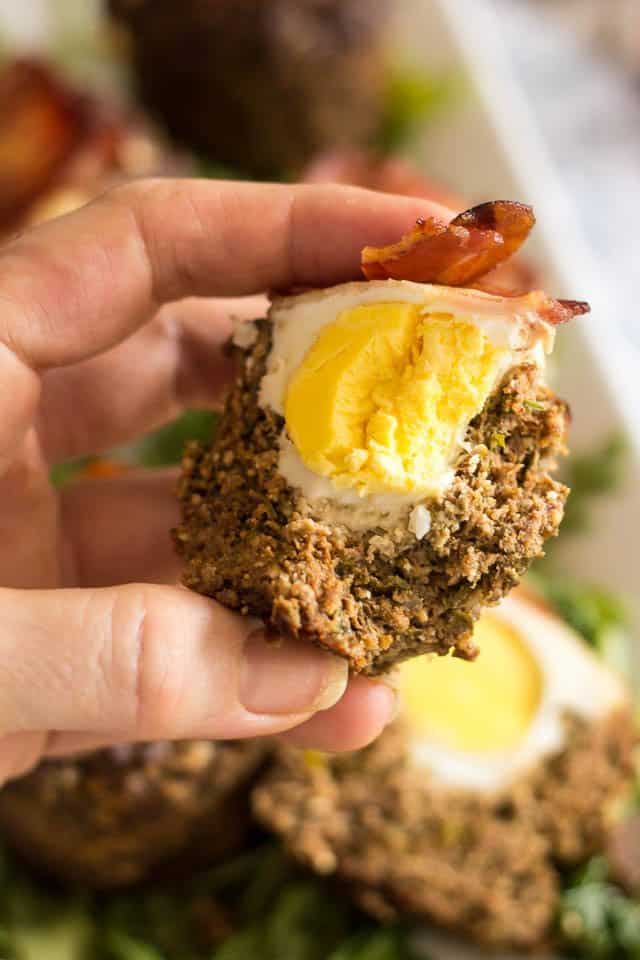 One last thing, before I go…
Personally, I find that these things taste MUCH better when you eat them with your hands.
Hey, they are called muffins after all, aren't they? Would you ever consider eating a muffin with a fork and knife?
HA! I thought not…
So there you have it. You have my full permission to go at these with your bare fingers.
Like a boss!
Power Breakfast Egg MeatMuffins
Servings: 6
Instructions
Preheat oven to 375F

Add the beef liver to your food processor and reduce to a liquid purée.

Transfer to a large mixing bowl and add ground beef, chopped veggies and spices. Mix well with your hands until all the ingredients are evenly distributed.

Divide the meat mixture between 6 well greased extra-large muffin cups (or ramequins)

Using a large cylindrical object (a pestle, for instance, or the handle of an ice cream scoop) create a large enough well in each patty so that it can hold an entire egg.

Seal the egg in by placing two pieces of bacon on top of it.

Place in the oven and bake for 30 minutes, then set the oven to broil and continue cooking for 2-3 minutes to crisp up the bacon.

Remove from oven and let cool for about 5 minutes before unmoulding.
If you've tried this recipe, please take a minute to rate the recipe and let me know how things went for you in the comments below. It's always such a pleasure to hear from you!
You can also FOLLOW ME on PINTEREST, FACEBOOK, INSTAGRAM and TWITTER for more delicious, healthy recipes!