Pumpkin Pie Overnight Oats – Revisited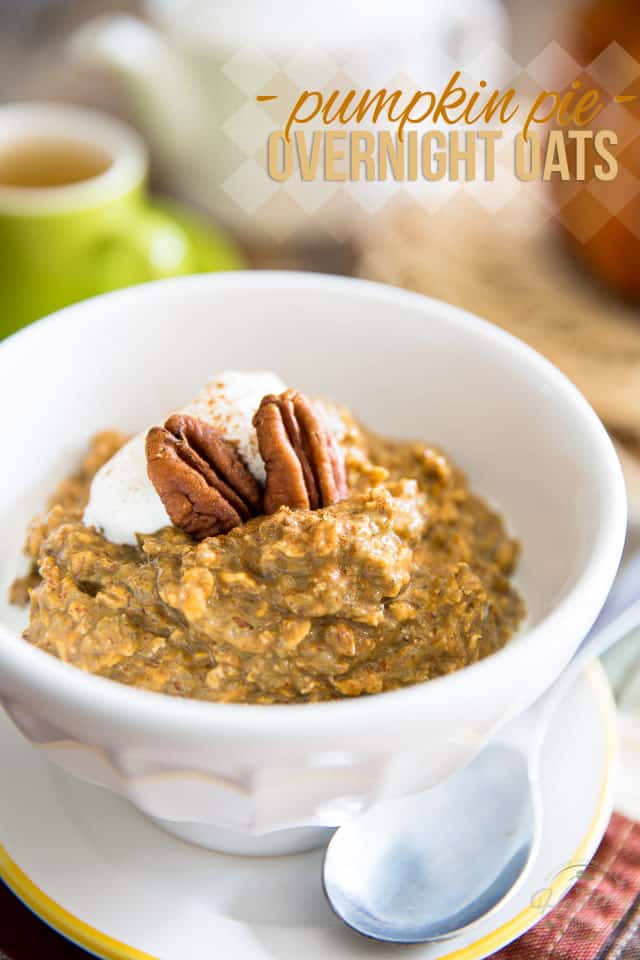 I know I've made Pumpkin Pie Overnight Oats in the past, like waaaay back when, but that was so long ago that I'd almost forgotten about it.
When I got a craving for them last week, I searched for my old recipe but quickly decided that it needed a little bit of a face lift… Not that the oats didn't look good or anything, only they weren't exactly what the current version of "me" demanded.
I hesitated a long time as to whether I was just going to replace that old recipe with this new one, but then I decided that, while it wasn't exactly what I was looking for at this time, it still didn't deserve to fall into oblivion…
So, I elected to just revisit, and maybe even improve my previous recipe. And while I don't remember exactly what its predecessor tasted like, I can tell you that this new and improved overnight breakfast cereal is quite the feast!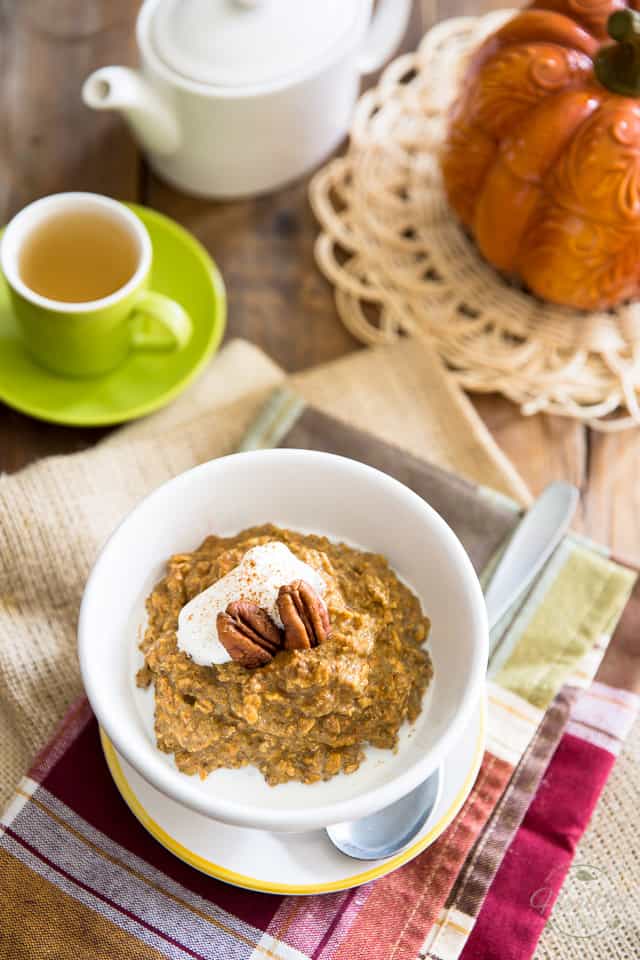 Now despite their name, these Pumpkin Pie Overnight Oats really aren't all that sweet. In fact, I would say that they aren't really sweet at all. They take much of their sweetness from the pumpkin itself, as well as from one modest tablespoon of blackstrap molasses.
Personally, I was totally satisfied with their level of un-sweeteness and very subtle molasses-y aroma, but if you feel they might not be sweet enough for your taste, then by all means, feel free to add a little bit more molasses, or even throw in a teaspoon or two of date paste. Or a little bit of coconut sugar, or stevia, or honey… or whatever it is that you like to use to sweeten up your food.
Just like the Carrot Cake Overnight Oats recipe that I shared not too long ago, this bowl of goodness is extremely easy to make. In fact, this one is even EASIER to throw together because it doesn't require that you peel and grate a carrot.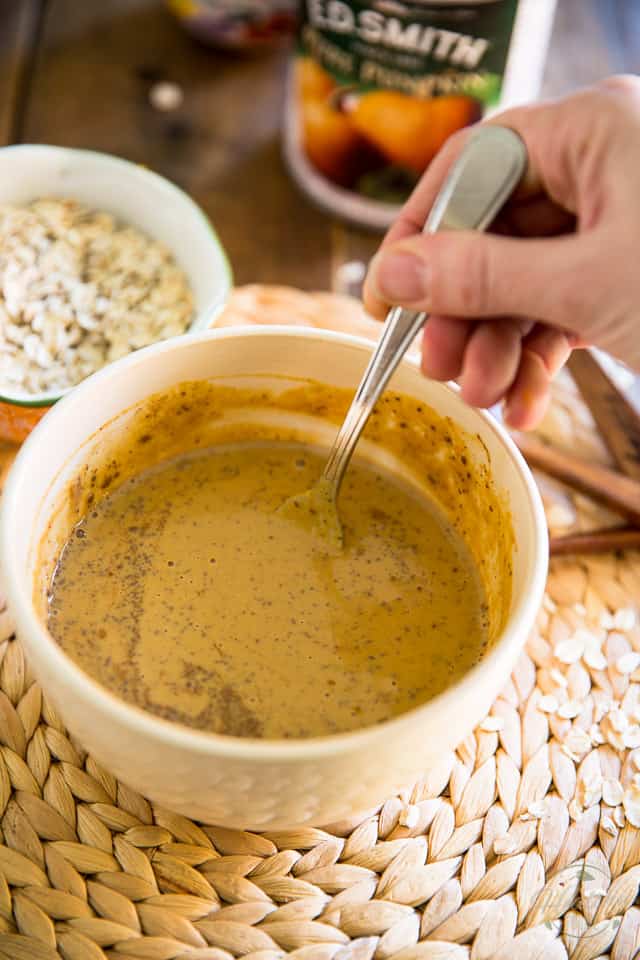 All you need to do basically is first, combine some milk, pumpkin puree, molasses and spices and mix that well with a fork or whisk until completely combined.
Now I chose to use whole milk, but if you prefer to stay away from dairy, feel free to use your favorite non-dairy milk. I'm thinking that homemade almond milk or coconut milk would work wonders!
As for the pumpkin puree, make sure that you use 100% pure pumpkin puree, NOT the sugar laden pie filling stuff. Trust me if you did that, you wouldn't need to be adding more sweetness…
And if you were so inclined, you could even make your own pumpkin puree at home, why not? I'm just about ready to bet that you'll soon have LOTS of pumpkin flesh that you won't quite know what to do with. That could be a fun project to tackle with the kids!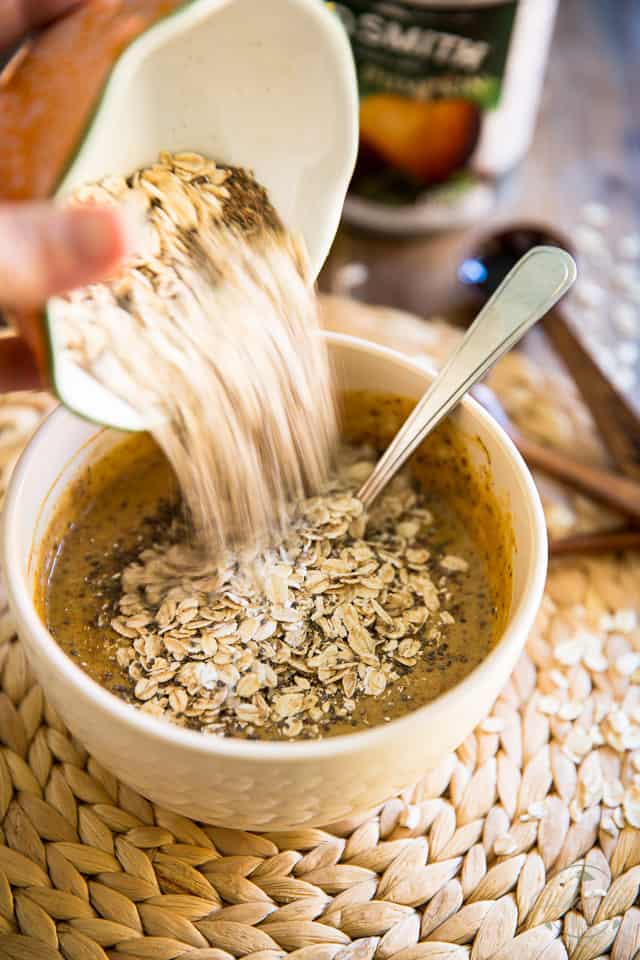 Alright, now that the wet ingredients have been dealt with, grab another bowl and in it, combine some rolled oats, chia seeds and flaxseed meal. Mix well and and then add that to the pumpkin mixture and stir with a spoon until well combined.
About the oats, I don't suggest that you use instant or steel cuts here: instant would probably get way too mushy, while steel cut would, in all probability, remain way too hard and chewy to be even palatable.
Stick to rolled oats, trust me. You'll be glad you did!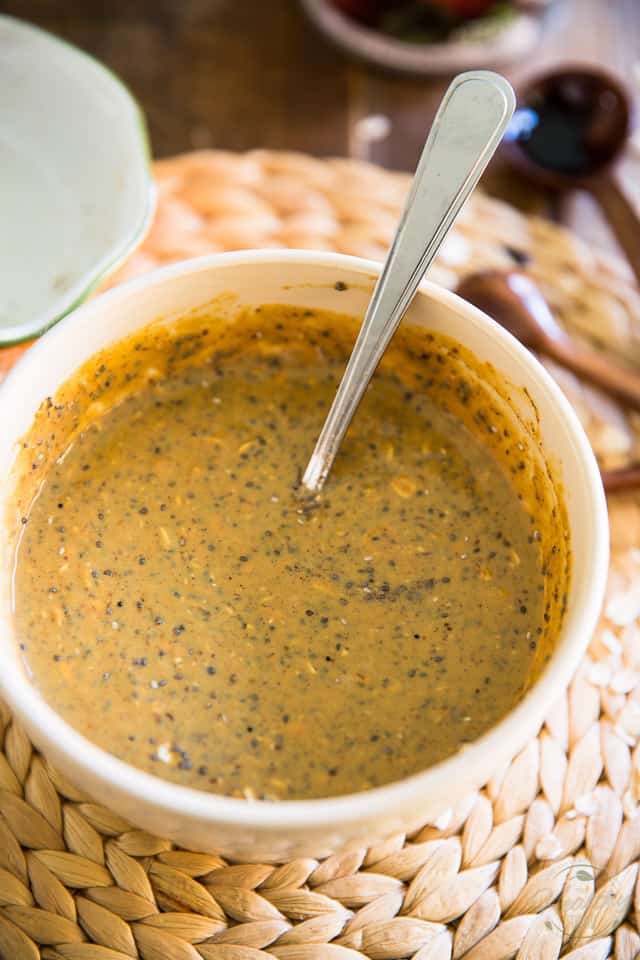 And now comes the real only hard part! You need to cover your cereal and refrigerate it for at least 4 hours, but preferably overnight, before eating it.
Mind you, for the time being, it doesn't look all that good anyway; Time has got to work its magic on it. So just stick that bowl of future goodness way in the back of the fridge for now and forget that it even exists.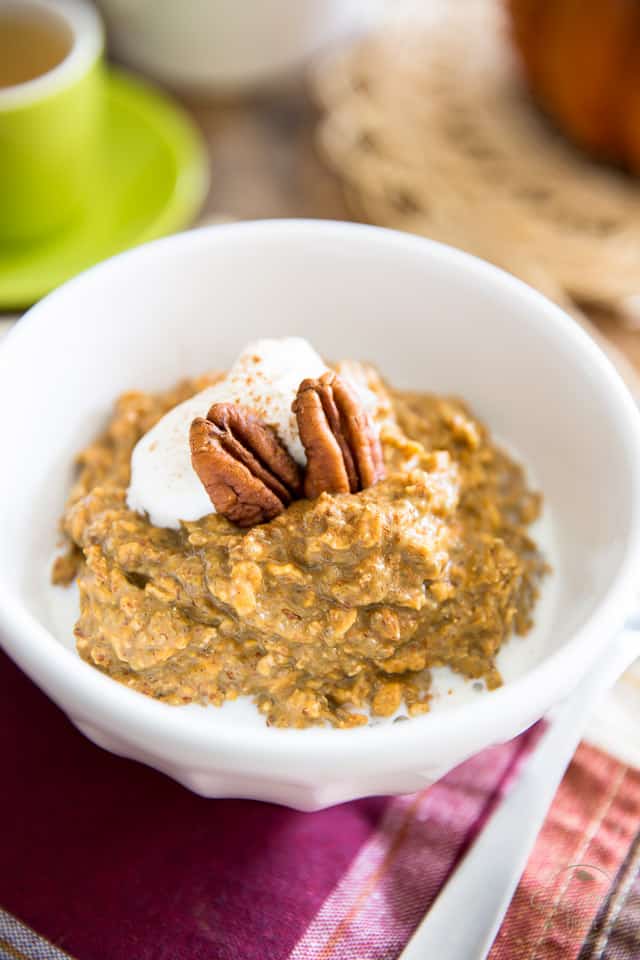 When you wake up in the morning, all happy and excited and looking forward to eating breakfast, give your cereal a quick stir and transfer it to a clean bowl, if you want.
Then, if you want still, add a little bit more milk and garnish with a dollop of yogurt and pecans, and hit with a dash of ground cinnamon. Or, if you're too excited and feel there's no time to waste, you can just wolf the whole thing down while standing right next to the fridge!
I bet they'll taste just as good.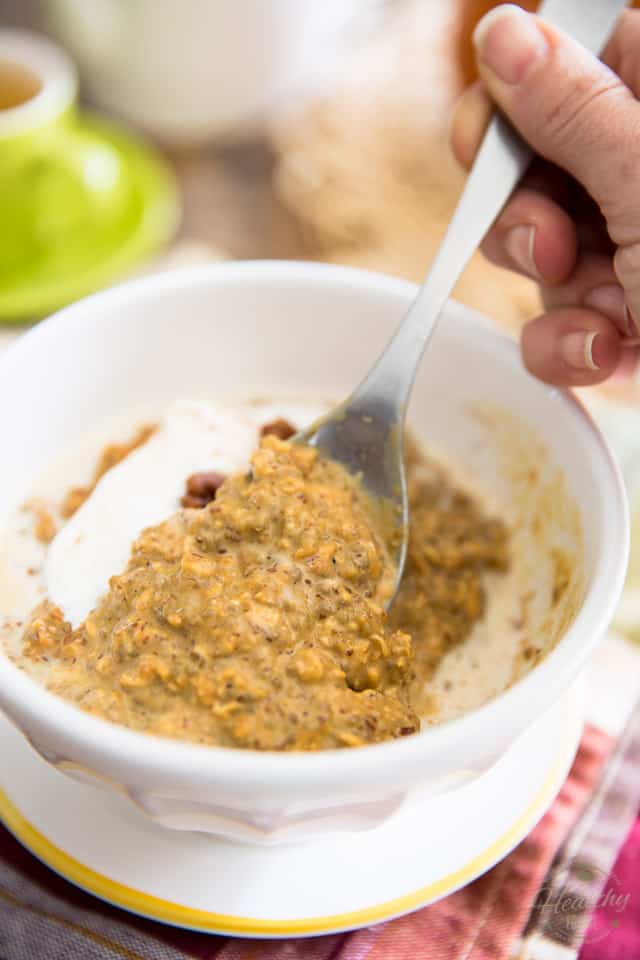 Pumpkin Pie Overnight Oats
Super fast and easy to prepare, these Pumpkin Pie Overnight Oats make for a great breakfast or post-workout meal that you will look forward to eating!
Servings: 1
Ingredients
To serve / garnish
Additional milk
Half pecans
Dash of cinnamon
Instructions
Combine all the dry ingredients in a medium-sized mixing bowl; in a separate container, combine all the wet ingredient and mix well with a fork or whisk until well combined.

Add dry ingredients to wet and mix with a spoon until well combined.

Cover and refrigerate for at least 4 hours, but preferably overnight before serving.

When ready to eat, add a little bit more milk, if desired, and garnish with a dollop of yogurt and pecans, and hit with a dash of ground cinnamon.
Nutrition
Calories: 465kcal, Carbohydrates: 68g, Protein: 14g, Fat: 18g, Saturated Fat: 2g, Sodium: 348mg, Potassium: 873mg, Fiber: 20g, Sugar: 20g, Vitamin A: 19065IU, Vitamin C: 5mg, Calcium: 585mg, Iron: 7mg
If you've tried this recipe, please take a minute to rate the recipe and let me know how things went for you in the comments below. It's always such a pleasure to hear from you!
You can also FOLLOW ME on PINTEREST, FACEBOOK, INSTAGRAM and TWITTER for more delicious, healthy recipes!