Quick and Easy Salmon Salad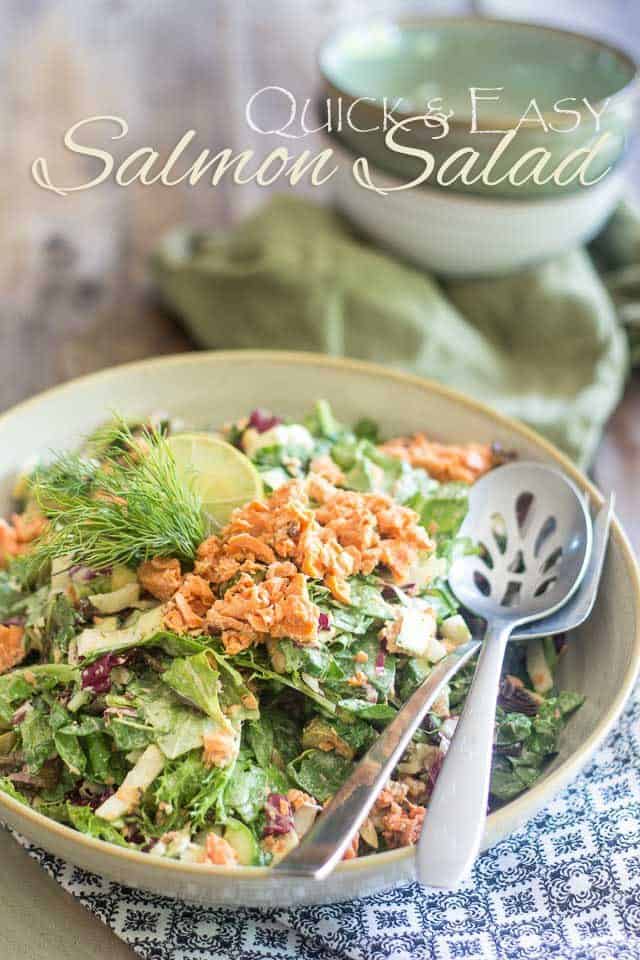 Some of you have been asking about my keto experiment and how things had been going for me in the past few weeks.
Well, I'm proud to report that I did not break up with the Ketogenic diet after all and decided that I would see it through the full 12 weeks that I'd initially decided on doing. HA! I did NOT quit, which means that I am now entering week 10.
Not bad, not bad… only 2 weeks to go!
To be honest, though, I'm not quite AS eager for it to finish as I was 2 weeks ago.
It seems like my energy level is finally coming back to normal, or almost. I can now get through a workout without fearing that I might collapse any second when I'm in fact not even close to being half-way done. Same goes for my strength. I feel it's getting back right where it should be and I feel I'm ready to start increasing my loads again.
Also, I can't say I feel tired all the time anymore, and the food that I consume has been giving me a little bit more satisfaction lately. It seems like it's doing a better job at keeping my tummy full and satisfied for longer periods of time. I don't find myself constantly rummaging through the cupboards for something to munch on while feeling totally uninspired as to what to eat and especially, what to cook!
Inspiration is sort of getting back to me, although I still feel extremely limited in terms of which ingredients I can use. (hmpft… do you feel I've used the word "feel" often enough?)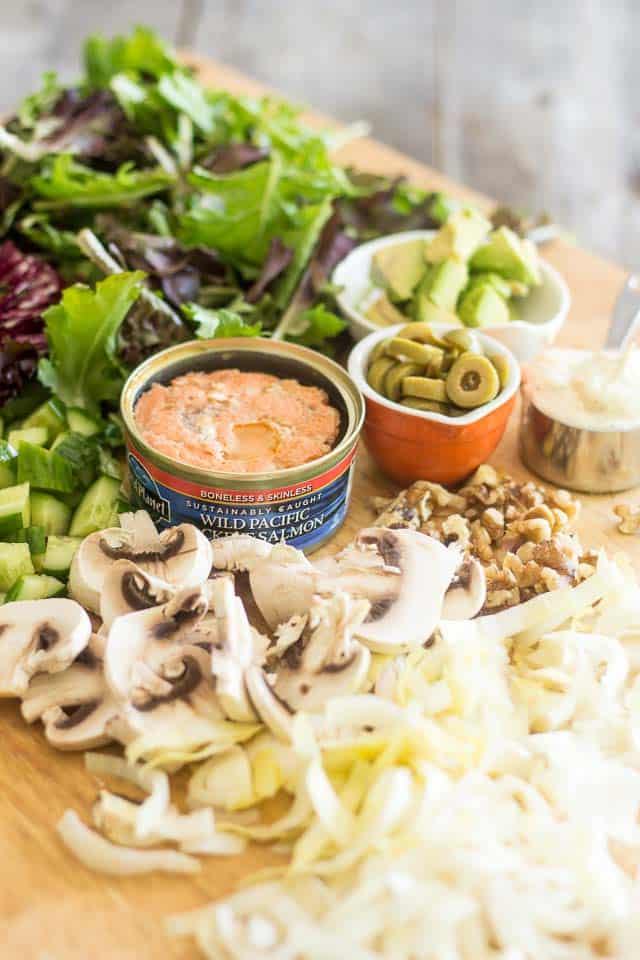 I haven't really changed anything in my diet or habits in the past 2 weeks. I kept my macros in the exact same place, at around 2200 calories per day, divided between around 30g net carbs, 110g protein and 180g fat (that's about 10% – 20% – 70%). It looks like this is working well for me as far as keeping me into a state of ketosis goes. I've been testing consistently with Ketostix every night, and I always land somewhere in the large range, which gets indicated to me by the sticks turning a real dark shade of purple.
I also got me a NovaMax Blood Ketone Meter, which is apparently a lot more accurate, but I haven't been using that one quite as often, for the test strips are a tad scandalously pricey. So I've only tested for blood ketones 2-3 times a week, with results ranging between 1.0 and 2.8 mmol/L each time.
No doubt about it: I am definitely still in a state of a ketosis and haven't slipped out of it even once since I got in.
So the sudden improvements probably mean that my body has FINALLY adapted. About time…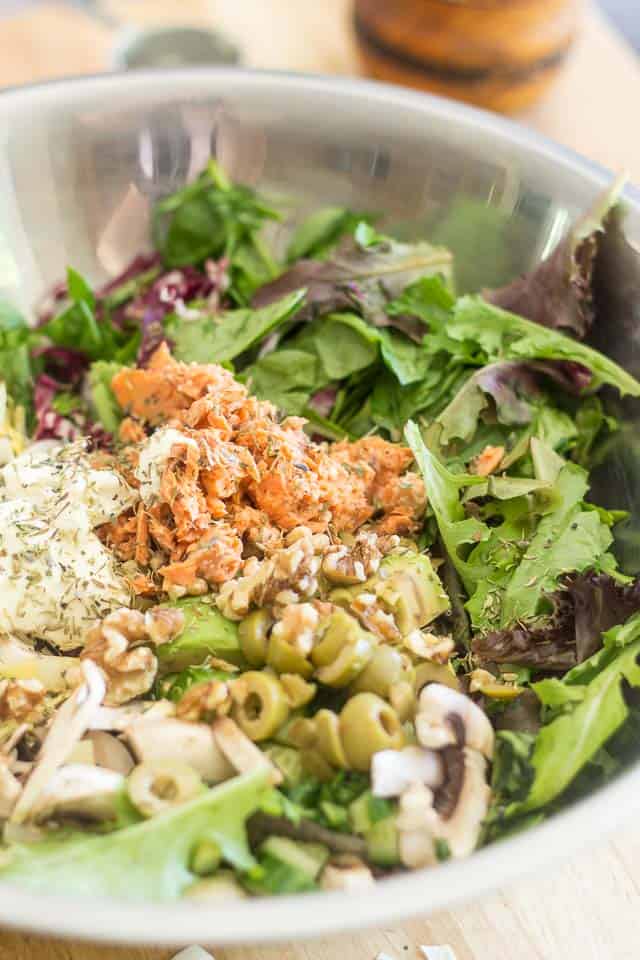 I can now also see how someone who's been at this for a long time no longer feels the need to log every piece of food that enters their mouth and still trust that they're not gonna go over their daily carb allowance. One eventually gets to have a real sense of how many carbs are contained in the handful of ingredients that they can actually afford to eat while adhering to the principles of this diet. I've gotten pretty good at it, even though I still feel the need to log everything and undoubtedly still will for the remaining 2 weeks.
Still, no matter how comfortable I'm getting with this, I really don't think that I will continue with the keto diet once my 12 weeks are over. To me, it's still just not sustainable long term. Sure, it may have some great benefits, but those benefits come with major drawbacks, and I'm still not convinced that cutting down so drastically on vegetables and fruits is all that healthy.
I can't say I'm not taking anything away from the experience, though. For one, never again will I have "low fat" salads. Did you know that many of the vitamins and micronutrients in vegetables are fat-soluble, which means they cannot be absorbed without the presence of adequate fat?
HA! How joyous is that? This can only mean one thing: salads call for full fat dressings and steamed veggies DEMAND to be slathered with ghee!
And when it comes to including healthy fats with your greens, trust me, this Quick and Easy Salmon Salad has you covered! You get sources of fat from literally everywhere: it's in the salmon, in the avocado, in the walnuts and in the mayo!
Seriously, this salad is a veritable nutrition powerhouse! And the best part is, it's super easy to make and SO delicious, you're probably gonna want to have one every day.
That is pretty much what I have been doing for the past few weeks, that or some kind of variation on the same subject.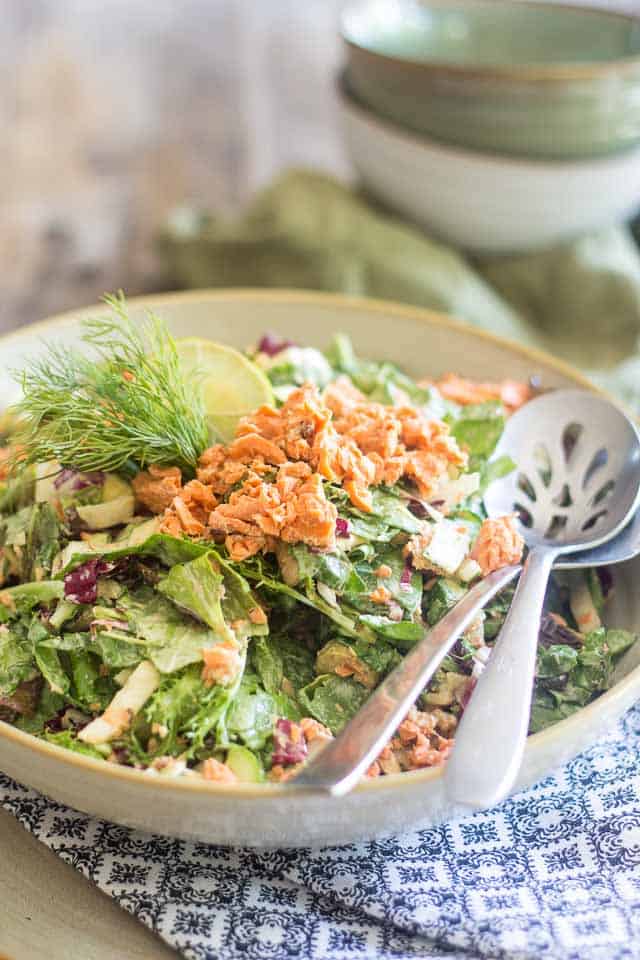 In the end, I'm real happy I stuck with keto, even though I haven't lost any significant amounts of fat, don't feel bigger, better, faster or stronger and don't think my brain has gotten any clearer, either…
I now see the Ketogenic diet as something I might want do a couple of times a year, like I used to take the Whole30 challenge from time to time. I feel (that word again!) this will help me get back on track if I ever veer a little too far from my objectives, and it will most definitely help me keep my sugar dragon (read: addiction) in check!
If you're curious about keto or interested in trying it for yourself, I strongly suggest that you get your hands on a copy of Keto Clarity by Jimmy Moore. It contains all the information you need and answers pretty much any questions you may have about the diet, in a way that's extremely easy to understand.
Oh… and do give that salad a try. Trust me. It's worth it!
Quick and Easy Salmon Salad
Servings: 2
Ingredients
100 g mixed leafy greens
85 g baby spinach leaves, chopped
3 large mushrooms, sliced
1 mini seedless cucumber, diced
1 medium endive, sliced
1/2 ripe avocado, diced
1/4 cup radicchio, shredded
1/4 cup sliced green olives
1/4 cup raw walnuts, chopped
1/4 cup paleo mayo, extra points if made with coconut oil!
1 tbsp preserved lemon, chopped (or 2 tablespoons lemon juice)
1 tsp herbes de Provence
1/4 tsp Himalayan salt
1/2 tsp freshly cracked black pepper
1 can wild pacific sockeye salmon, drained
Instructions
Add all the ingredients except for salmon to a large mixing bowl and toss delicately until well combined.

Add half of the salmon to the salad and gingerly mix it in. Crumble the rest all over the salad.

Serve without delay.
If you've tried this recipe, please take a minute to rate the recipe and let me know how things went for you in the comments below. It's always such a pleasure to hear from you!
You can also FOLLOW ME on PINTEREST, FACEBOOK, INSTAGRAM and TWITTER for more delicious, healthy recipes!