15 Cauliflower Recipes That Will Blow you Away
When it comes to deciding what's healthy and what's not, it often seems as though there are as many different opinions as there are experts out there.
However, if there's one thing that all the nutrition experts usually agree on, it's that vegetables are EXCELLENT for your overall well-being!
Of course, cauliflower is no exception to that rule, and probably even gets a prime spot at the top of the health chart, too!
As a member of the cruciferous vegetables family, cauliflower packs a nutritional punch that's very similar to that of its cousins broccoli, cabbage and Brussels sprouts. It's also brimming with antioxidants and anti-inflammatories, and boasts impressive amounts of vitamin C, vitamin K, several of the B vitamins, potassium, fiber to boot, and even some omega-3s.
However, most people, when they think of cauliflower, tend to envision a mound of colorless, mushy, overcooked and foul odored, sulfur-smelling vegetable, irreverently piled up in a corner of their plate, so they'd much rather pass… Pictured like that, it's not all that appetizing, I must admit.
If that pretty much describes your perception of cauliflower, hang on to your hat, because I'm about to share 15 mind blowing recipes with you that will forever change the way you feel about this super versatile, almost magical vegetable and make you totally fall in love with it. In fact, I guarantee that I will have you (and even your kids) WANT to put it on the menu regularly.
Seriously… grab a napkin (to wipe that drool off your face, you know) and get ready to have your mind totally blown!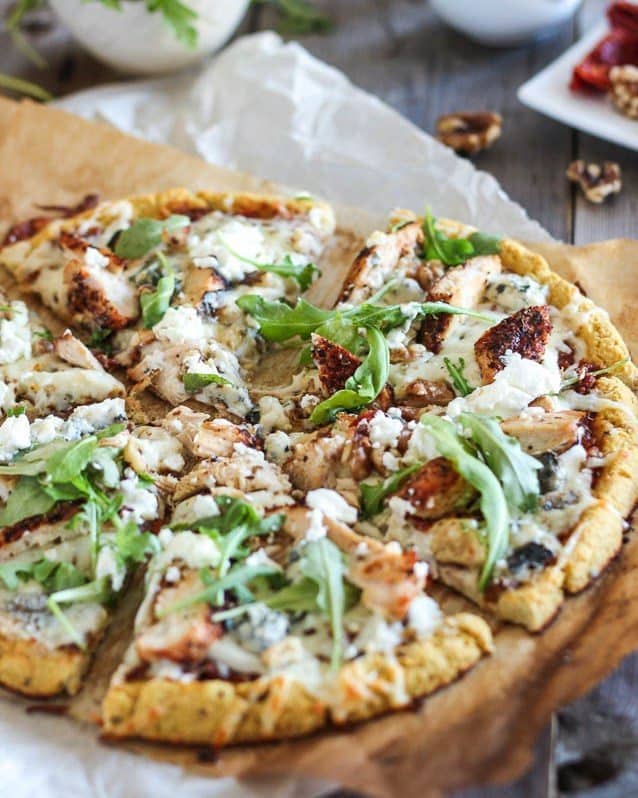 You can put away that take-out menu, you won't be needing it!
Packed full of flavors and nutritious ingredients, this cauliflower crust pizza beats delivery hands down and will satisfy the toughest of cravings, guaranteed!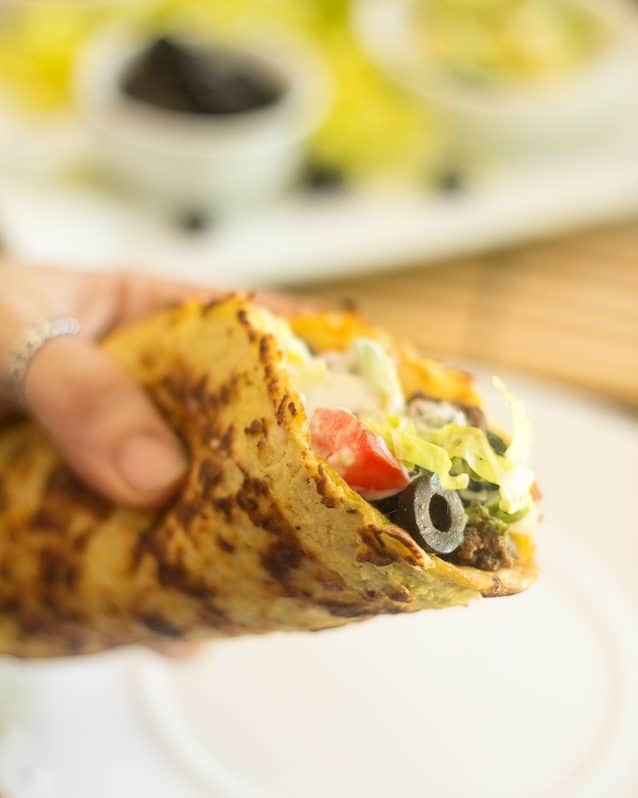 Is that a nice looking tortilla or what? It's so sturdy, you can even hold it in one hand. Plus, it has tons of flavor, unlike the very bland flour-water-and-oil-based discs that you can buy in a bag at the store.
Satisfy your hunger for Mexican food today with these Soft Cauliflower Tortillas, generously garnished with all your favorite Taco toppings!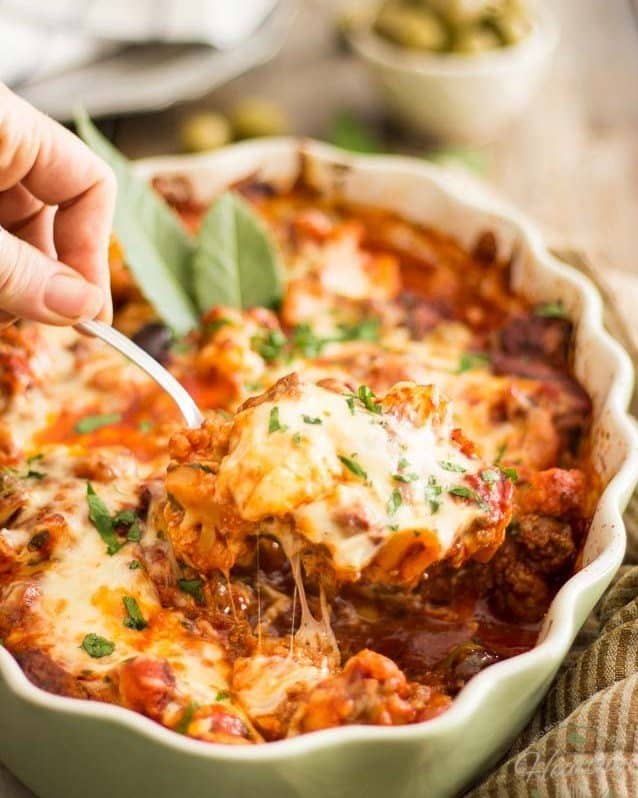 With its avalanche of Italian Sausage and Olives and its Cheese Extravaganza, this Cauliflower dish will have you forget all about pasta, guaranteed!
Next time a craving for lasagna strikes, you'll think cauliflower, instead!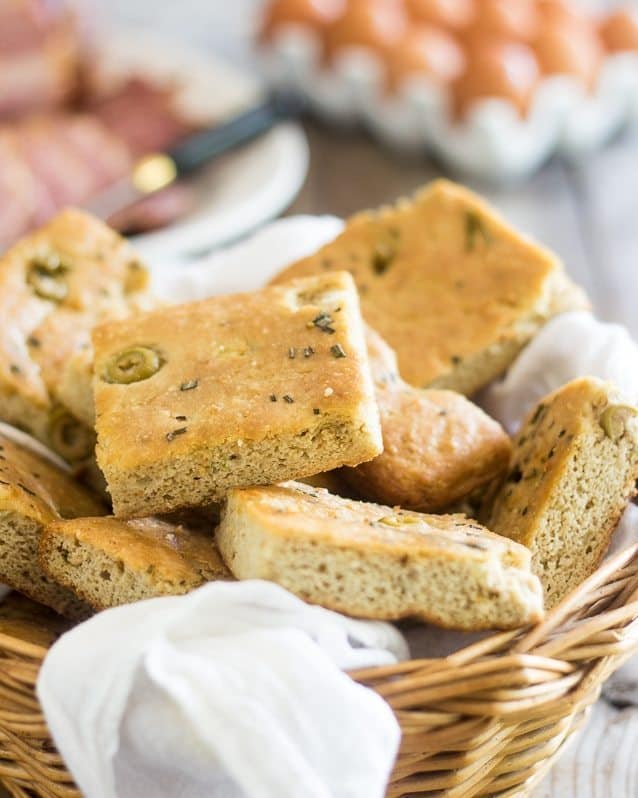 Who knew cauliflower could be made into bread?
Authentic Focaccia has nothing over this Paleo Olive and Rosemary Faux'caccia. If anything, this one tastes even better, and it's so much easier to make, too!
Crispy on the exterior, creamy on the interior, with delicious notes of bacon, onion and a cheese-like finale, these Smoked Bacon Cauliflower Röstis are every bit as scrumptious as the real deal!
Guaranteed to kick your breakfasts up several notches!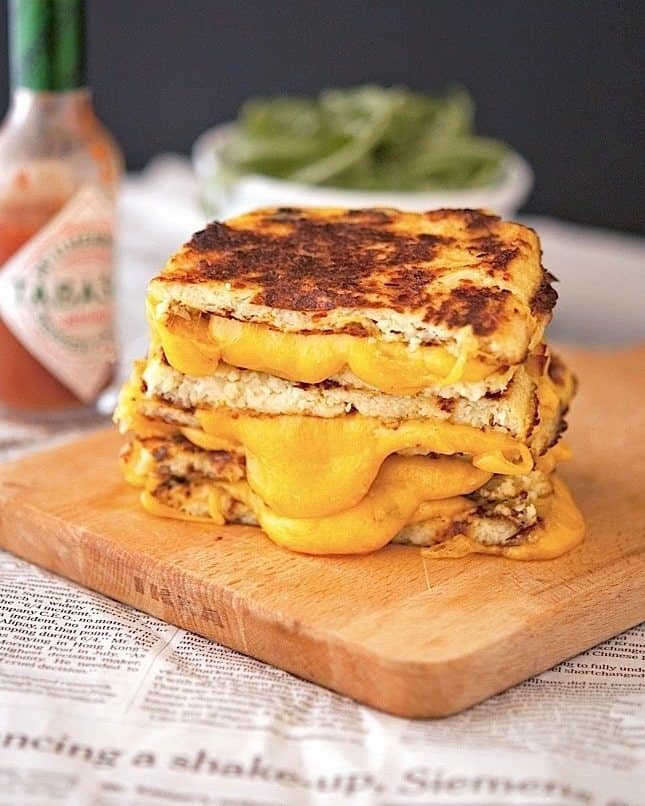 Forge a healthier grilled cheese by making some uh-mazing cauliflower crust slices of bread, first. As Mike, the cauliflower king puts it: it might be a bit of work, but totally worth it. —Photo credit: TheIronYou.com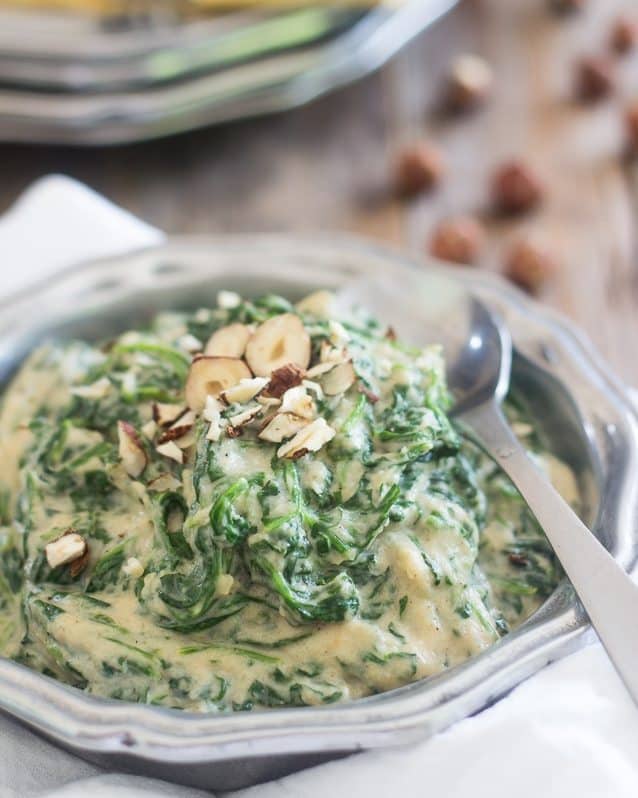 Who says you need tons of cream to make delicious Creamed Spinach? Just call cauliflower to the rescue!
With only a fraction of the calories and vitamins to boot, this this paleo and keto friendly version of Creamed Spinach is super rich and creamy and will go good with just about any protein that you'll choose to pair it with.
Do you miss sitting yourself down to a bowl of warm cereal in the morning? Well, not anymore.This is the grain and gluten free answer to warm cereal. You'll never guess what's in it!
What? Oh yeah… right… of course you will: IT'S CAULIFLOWER! But I guarantee you won't be able to taste it.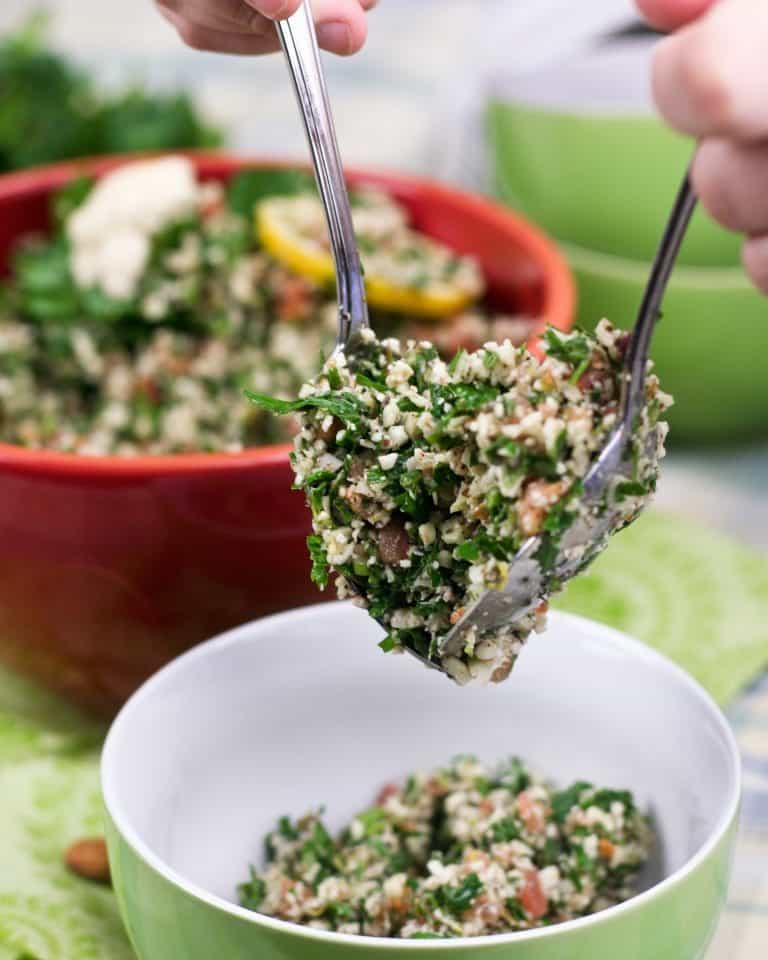 This Cauliflower Tabouleh is an amazing alternative to the original for those who can't or do not wish to add grains to their diet.
In fact, it is so good and so very crunchy, and so much more nutritious, you may even prefer to the real thing… I know I do!
A thick and velvety smooth cauliflower soup filled with chunks of soft potatoes, huge pieces of chicken, peppery arugula and crispy bacon.
Can you think of anything more hearty and comforting on a cold winter night?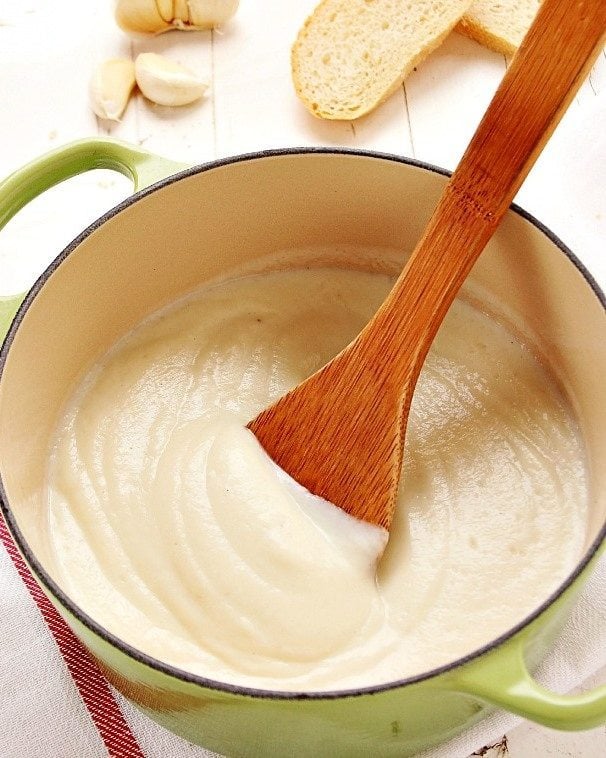 This sauce will score big and is so much cheaper to make than a store-bought sauce…. And not to mention healthier, too!
Turn cauliflower into creamy and delicious sauce with the simple addition of roasted garlic and Parmesan! Skip the cheese for a vegan option! —Photo Credit: CrunchyCreamySweet.com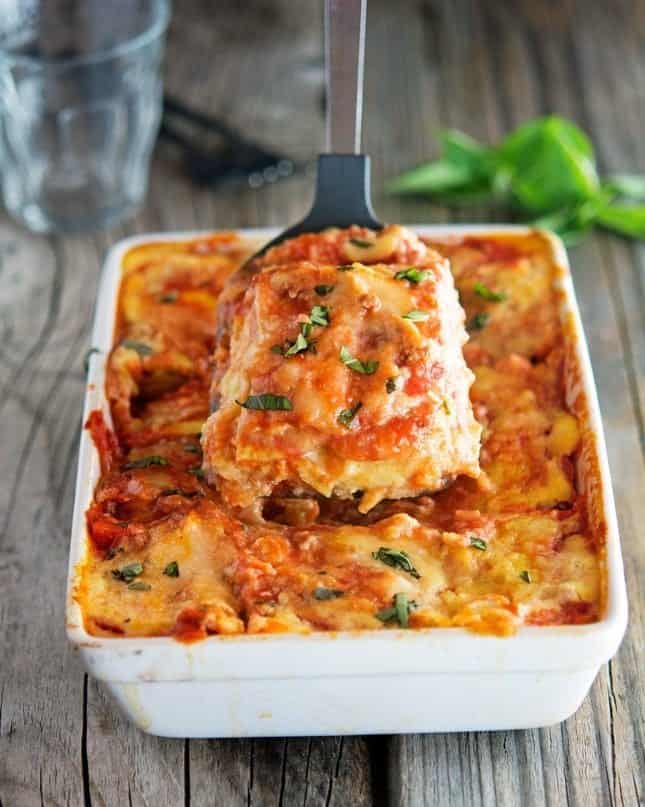 Here, riced cauliflower, cooked and squeezed until dry, is ingeniously turned into delicious lasagna noodles, which are then smothered in cheese and tomato sauce, then sent to the oven until Chicka-Chicka-Boom-Boom: a piping hot, delicious and super healthy lasagna emerges! —Photo credit: TheIronYou.com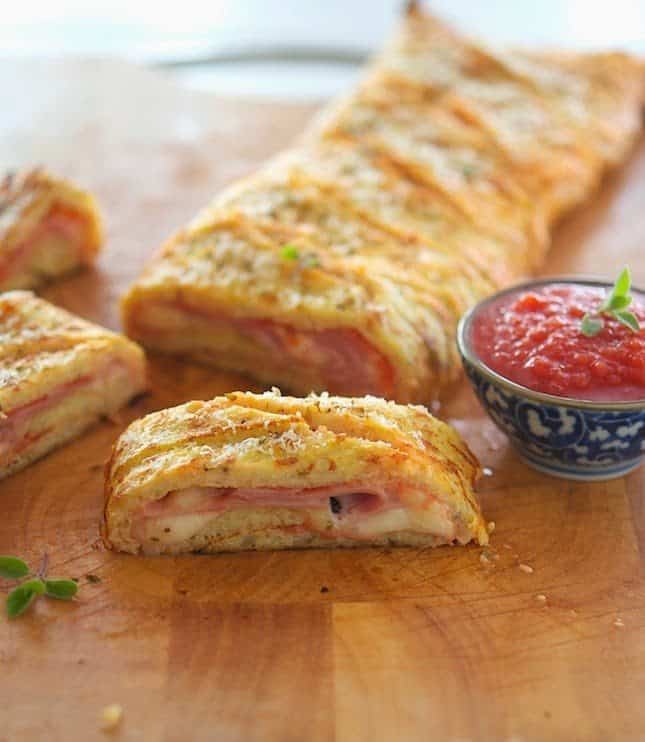 This is Mike showing you that cauliflower crust is dope. Because there's really no end to what you can do with cauli-crust. Like really… These Stromboli are pure proof of that. Just one bite off one of these babies and you'll be convinced, too! —Photo credit: TheIronYou.com
Yes, you read that one right! Mellissa actually made brownies with cauliflower, and with great success, too! In her words, these guys have a nice "crumb" to them, as well as a fudgy texture, an intense chocolate taste, just enough sweetness and not a hint of cauliflower to be found! Whoa!
That sounds almost too good to be true. These low carb brownies are definitely intriguing, to say the least! —Photo credit: IBreatheImHungry.com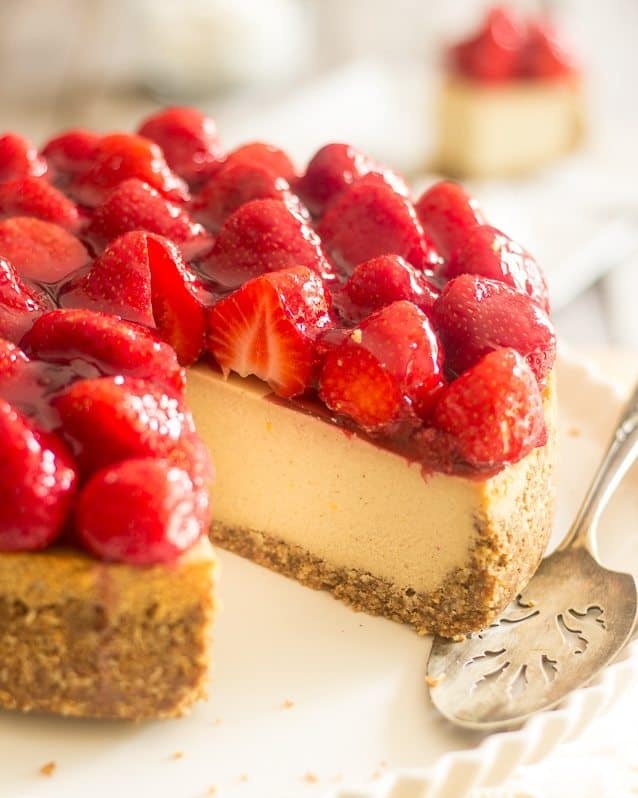 And now, the piece the resistance: cheesecake!
Oh, I'm not kidding you: this cake is really made with cauliflower, and we're not talking just a small little floret hidden somewhere in the crust. No way! We're talking loads of cauliflower used as one of the main ingredients in the batter.
This Dairy Free Paleo Strawberry Cheesecake tastes and feels so much like the real thing, it will quite simply blow your mind.