How would you like to win an Advance Copy of Paleo Home Cooking?
The wait is almost over, you guys!
In just a few more weeks, you will be able to get your hands on my first ever cookbook, Paleo Home Cooking. I don't know how to say this without sounding a little bit redundant, but… OMG I'M SO EXCITED, I CAN'T WAIT!!!!
I'm worse than a kid who's eagerly waiting for Christmas to get here. I think I'd need me an advent calendar or something. Thank goodness I'm eligible to receive an advance copy, 'cuz I honestly don't think I would make it to the end of the month! In fact, I should be getting my copy sometime by the end of next week. OMG I CAN'T WAIT! (I know, I just said that…)
Wait, what's that you're telling me? You're envious? You're saying that you too, want in on that?  
Right… Now, what would you say if I offered YOU a chance to win your very own advance copy of Paleo Home Cooking? As in, you could GET YOUR HANDS ON YOUR COPY OF THE BOOK BEFORE EVERYONE ELSE DOES? Even before it actually hits the stores?
Well… this is PRECISELY what I intend to do today. Indeed, I will be giving away not one, not two, but THREE advance copies of Paleo Home Cooking to 3 lucky winners.
What do you have to do to get in on this? It's quite simple, really; read on, I'll give you all the details.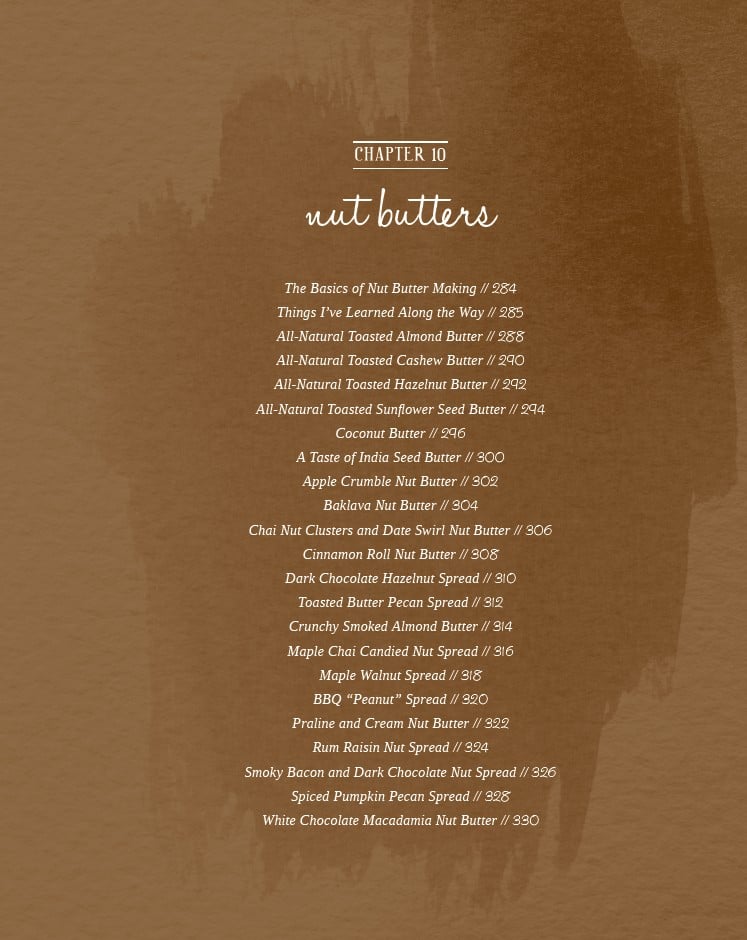 WAYS TO ENTER
1. Leave a comment below – This will earn you 1 entry!

You know how I dedicated an entire chapter of my book to nut butters, right? Right!
What I would like to know is which one of my creations, per the the list above, is your favorite. Or which one you would be more likely to try first.
Or maybe tell me which which flavor combination would definitely have you drooling for hours just thinking about it…
Or, (oh, oh, I like that one!) if none of these nut butters really tickle your fancy and I didn't quite get you covered in this chapter, tell me: which flavor combination you would love to see me come up with?
Moi? I think my personal favorite is the Smokey Bacon and Dark Chocolate pictured below; that or the very classic Dark Chocolate Hazelnut Spread, for which I shared the recipe a little earlier…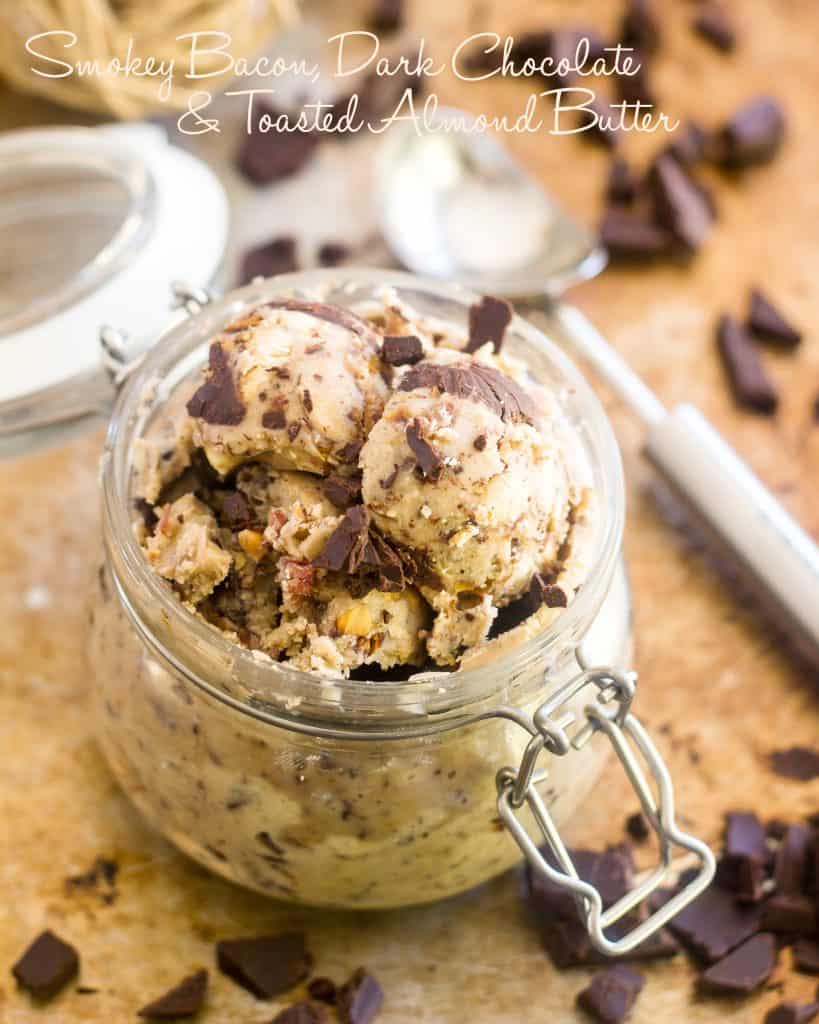 2. Share the love on Facebook, Twitter and Instagram – This will earn you 2 entries per mention!!
Another simple way to enter is by mentioning this giveaway on your favorite social media channels. Hey, give your friends a chance to win their own advance copy too!
What's best is you can share every day for extra entries, so you can earn up to 6 additional entries per day!
Use hashtag #paleohomecookinggiveaway and make sure to include a direct link to your posts in the Rafflecopter field below.
The more you share, the better your chances of winning! (pssst… there are buttons in the Rafflecopter widget and at the end of the post to make your life easier!)
3. Last but not least, you can pre-order a copy of Paleo Home Cooking – This will earn you 5 entries!!!
That's the best way to ensure that when the time comes, there will be a copy with your name on it among the pile of "ready to ship books". And, if you happened to win the giveaway, you could always give that other copy to a good friend or family member… Me thinks it would make for an amazing Christmas present! I know it's a tad early to be talking about Christmas, but hey, why wait until the last minute? Maybe you should even order 2 copies, just to be prepared! 😉
Haha! All joking aside, here's how to order should you choose to do so (I thank you from the bottom of my heart if you do, or if you already did!):
Order via Amazon | Order via Barnes & Noble | Order via Books A Million | Order via Indie Bound | Order via Simon & Schuster
Canadian residents can order through Amazon Canada, Archambault, Renaud-Bray, Simon and Schuster Canada and Chapters Indigo
IMPORTANT: For your order to count towards this sweepstakes, you must provide your confirmation number in the Rafflecopter field below. Of course, any copies purchased prior to this contest are also eligible to win.
So there you have it. Told you it was easy! You gotta act quick though, because time is of the essence here… the books are almost done packing and ready to ship, and we want to send you your copy while it's still hot!
You have until end of day Sunday, September 13 to get your entries in.
GO, and best of luck to you!