Refreshing Sides and Salads to keep your meat company this summer…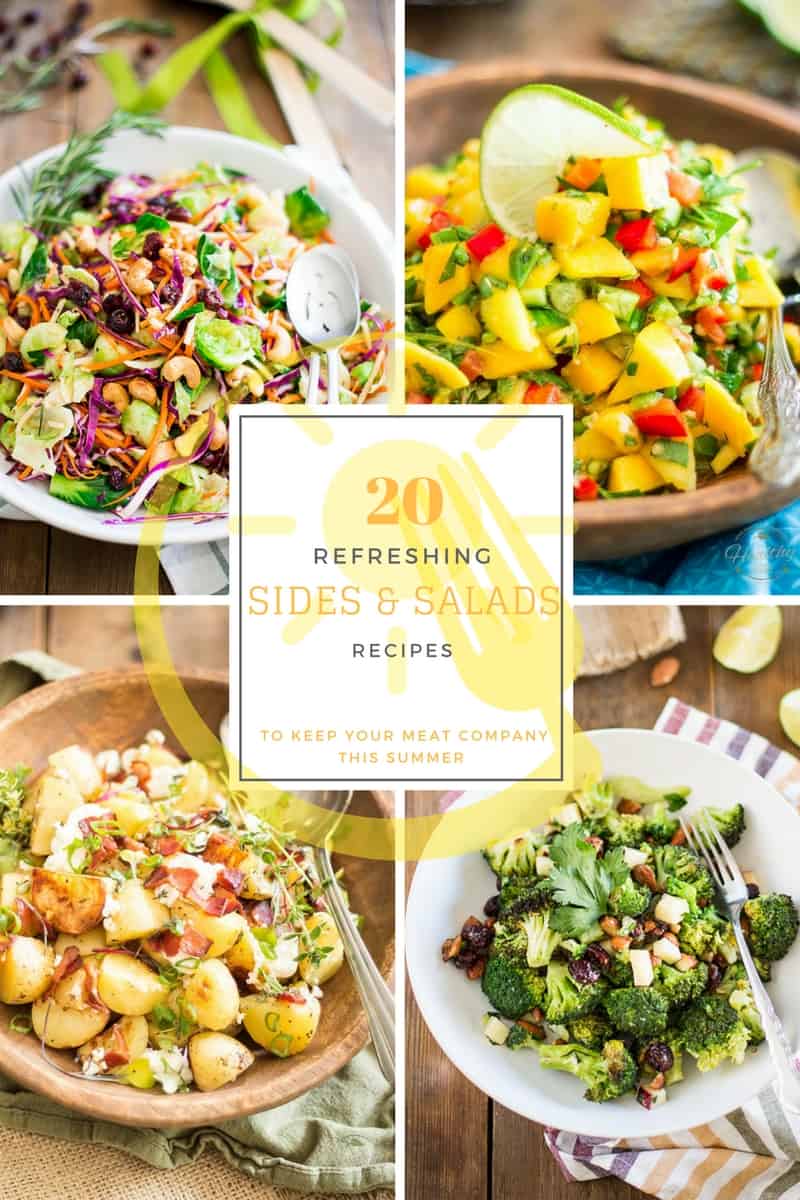 Now that summer is apparently here to stay, grilling season is definitely open and if you're anything like me, you'll probably be looking for tasty and refreshing salad and side recipes to go with all that meat you're gonna be grilling…
Well, to make your life (and mine) easier, I thought I'd put together a list of some of my favorite recipes from the blog, and that I would also include a few from around the web that really inspire me and that I totally intend to try over the course of the summer.
Oh, and also too, just because I did happen to write a cookbook not so long ago but often tend to forget about it, I thought I'd flip through its pages and tease you by sharing pictures of a few of my favorites sides and salads from Paleo Home Cooking. 
Hopefully, you'll find something that inspires you in the lot!

The perfect low carb grilled asparagus side dish for summer! The quick & easy Sriracha & Toasted Pecan Vinaigrette is delicious on EVERYTHING!
---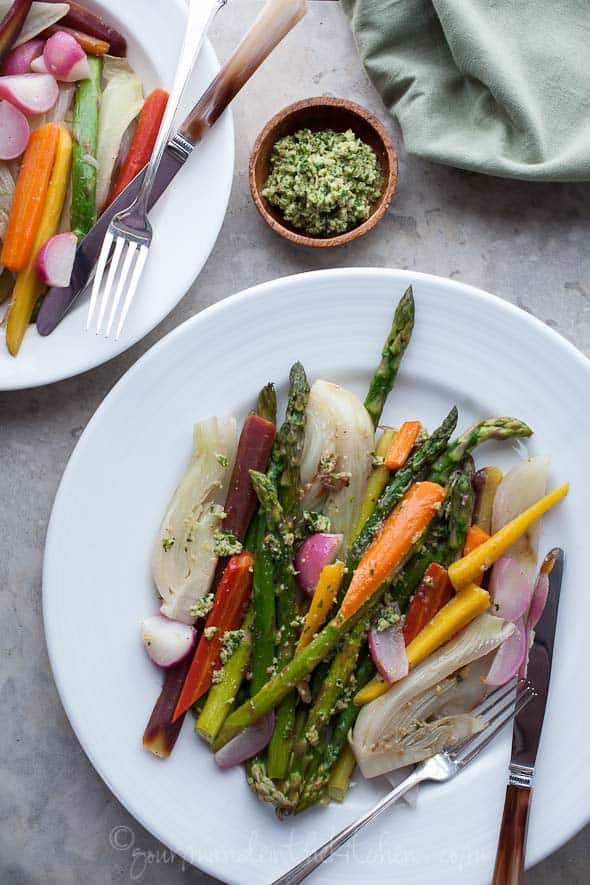 A quick side dish of tender young carrots, asparagus, radishes and fennel are gently braised in a butter and garlic sauce and tossed with a green olive pesto.
---
Crisp apples, dried cranberries, feta cheese and hearty walnuts come together in a refreshing salad. An easy side dish for any favorite meal!
---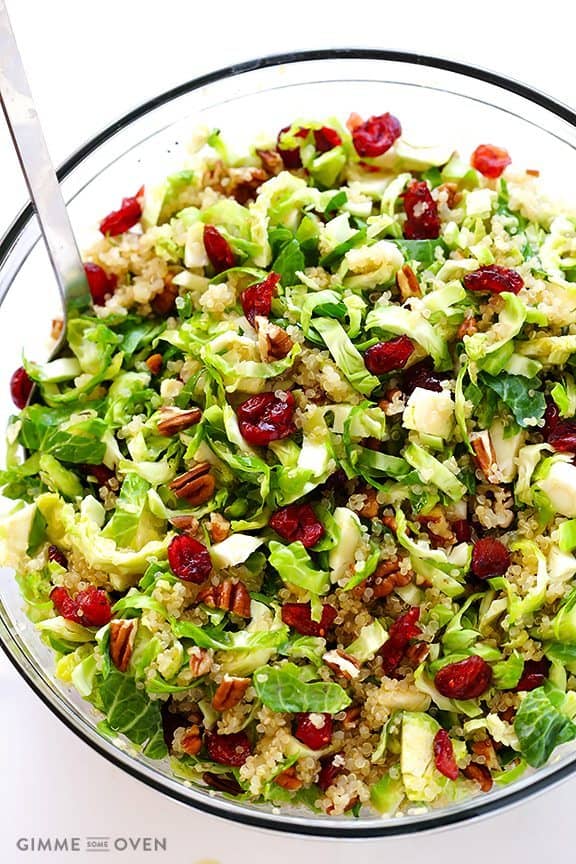 A Brussels Sprouts, Cranberry and Quinoa Salad that's delicious, easy to make, healthy, and naturally vegan and gluten-free!
---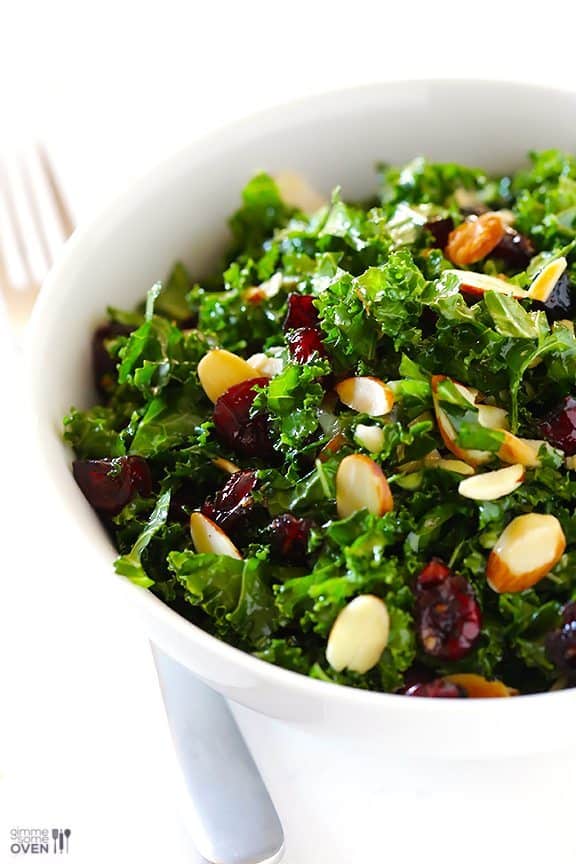 This gorgeous kale salad is made with an easy warm cranberry vinaigrette that is healthy, comforting, and wonderfully delicious.
---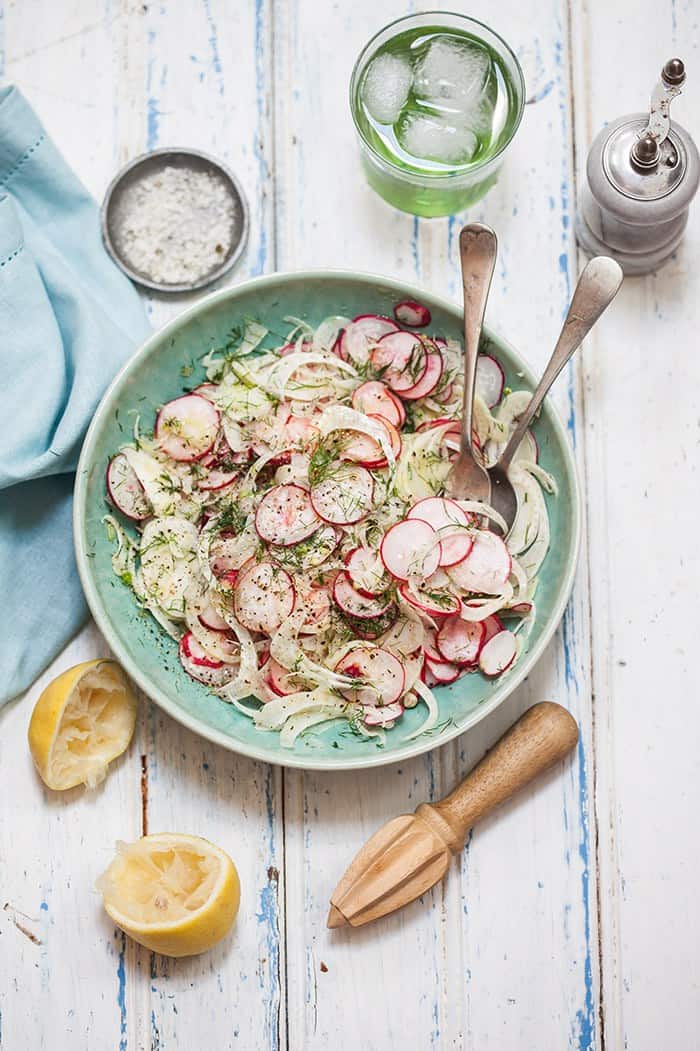 Thinly sliced radishes and refreshing fennel bulb are brought together by the simple addition of a little bit of lemon juice and extra-virgin olive oil. Simplicity at its best.
---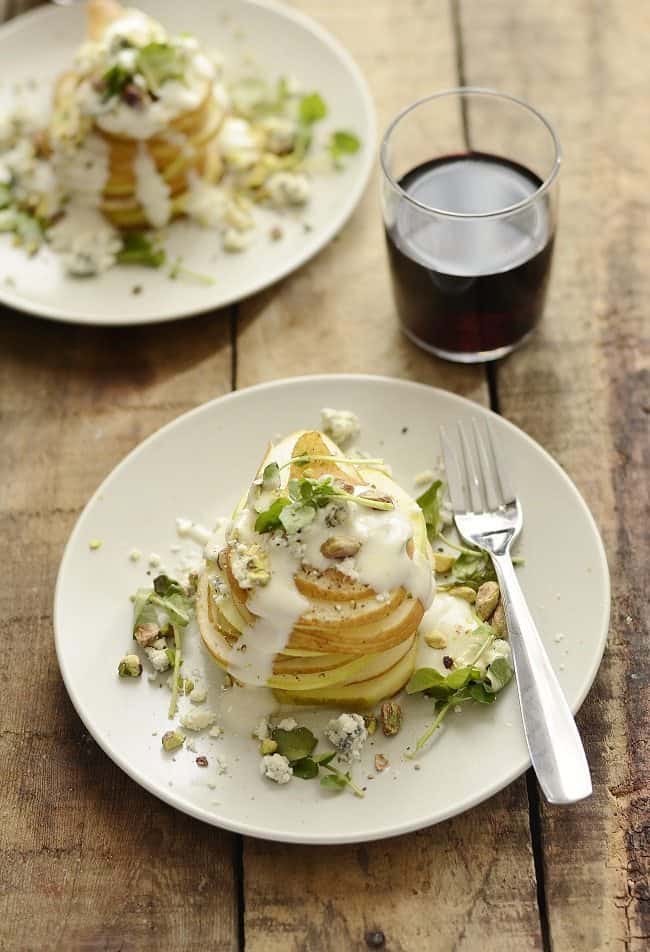 Simple yet classy and elegant: thinly sliced pear and apples with a lusciously creamy Roquefort dressing. For those occasions when you need to dress things up a bit…
---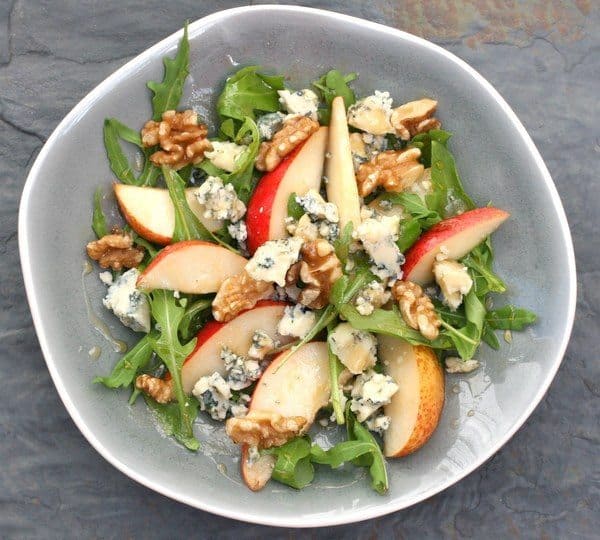 Pear, Blue Cheese and Walnut tossed with a handful of arugula, drizzled with a deliciously sweet maple syrup vinaigrette. So good, this one may very well steal the show!
---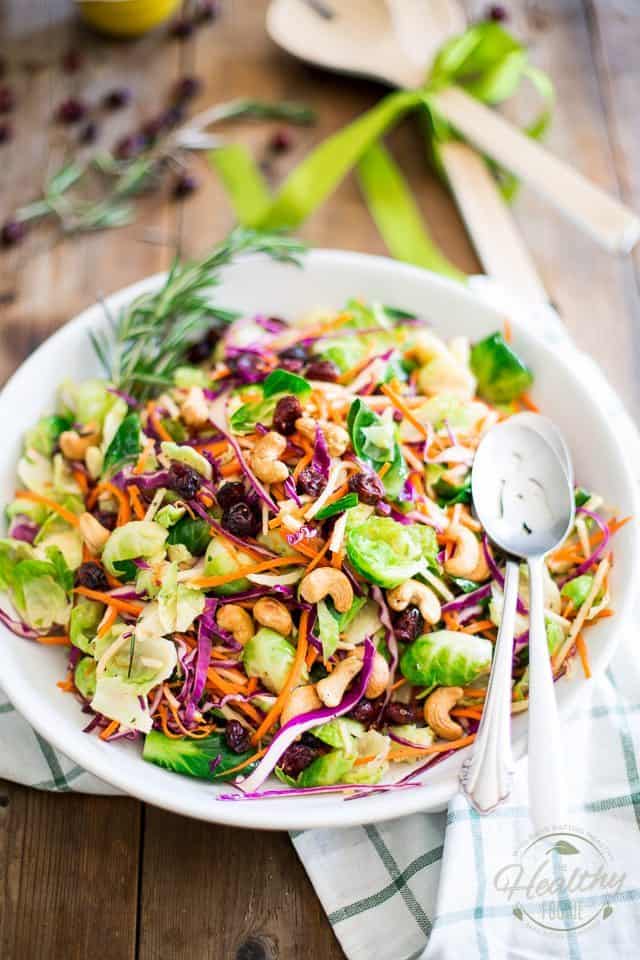 This Colorful Brussels Sprouts Salad has so much to offer, with its beautiful vibrant colors, subtle flavors and bold textures, you'll love it, guaranteed!
---
Warm Potato Salad with Creamy Goat Cheese and Crispy Bacon. So easy so make, so deliciously tasty, and so good for you, too! You'll want to have it every day!
---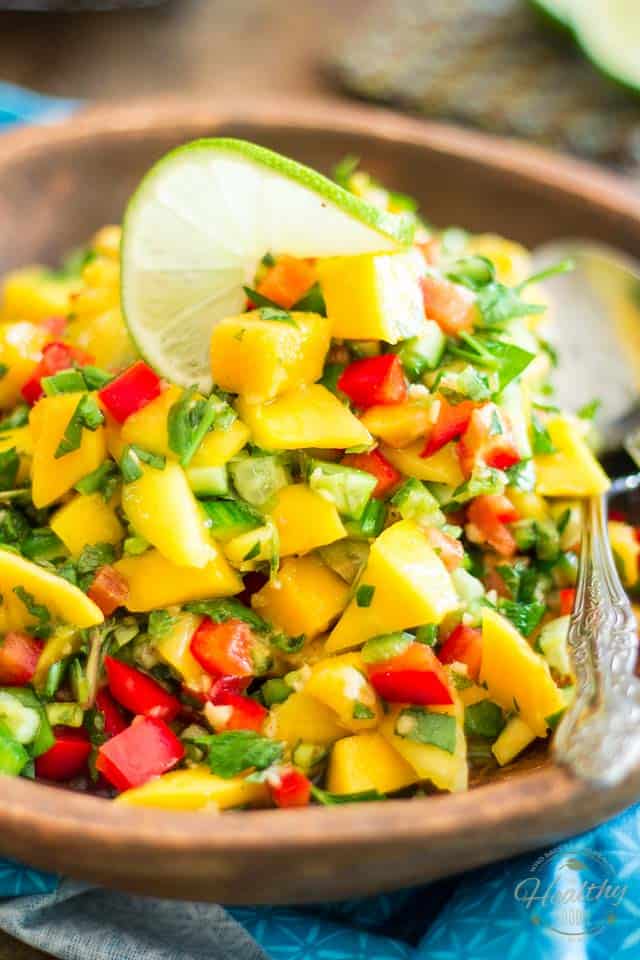 This Spicy Mango and Bell Pepper Salsa is super refreshing; it's spicy, it's sweet, it's crunchy and creamy and tangy… it goes good with just about anything!
---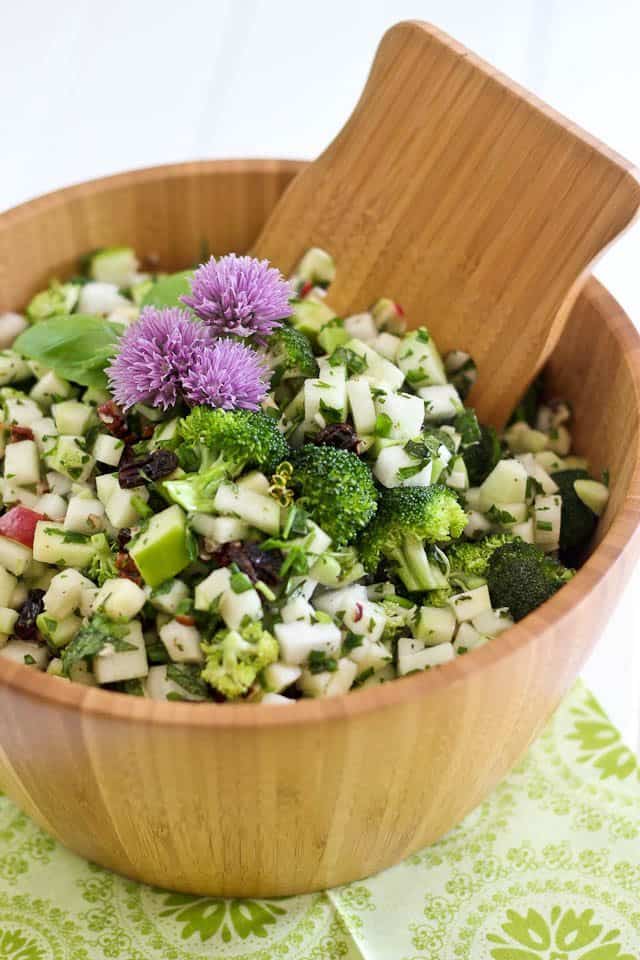 This super crunchy and refreshing salad is so adaptable that it can be enjoyed any time of the day with just about anything, too. It even goes down very easily for breakfast, alongside scrambled eggs…
---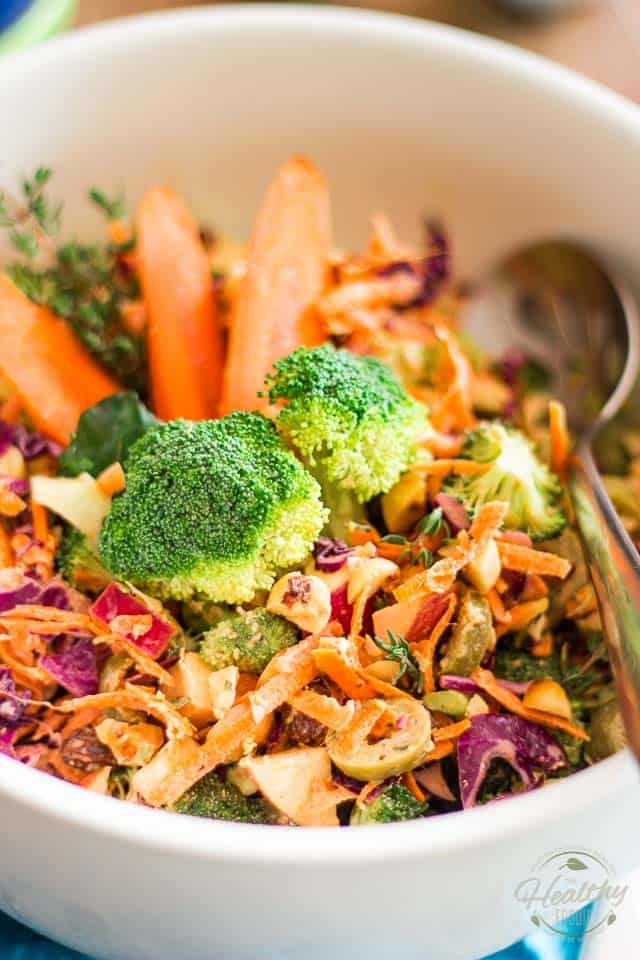 This Broccoli and Carrot Salad keeps fresh and remains crisp and delicious for such an extended amount of time, it's almost magic!
---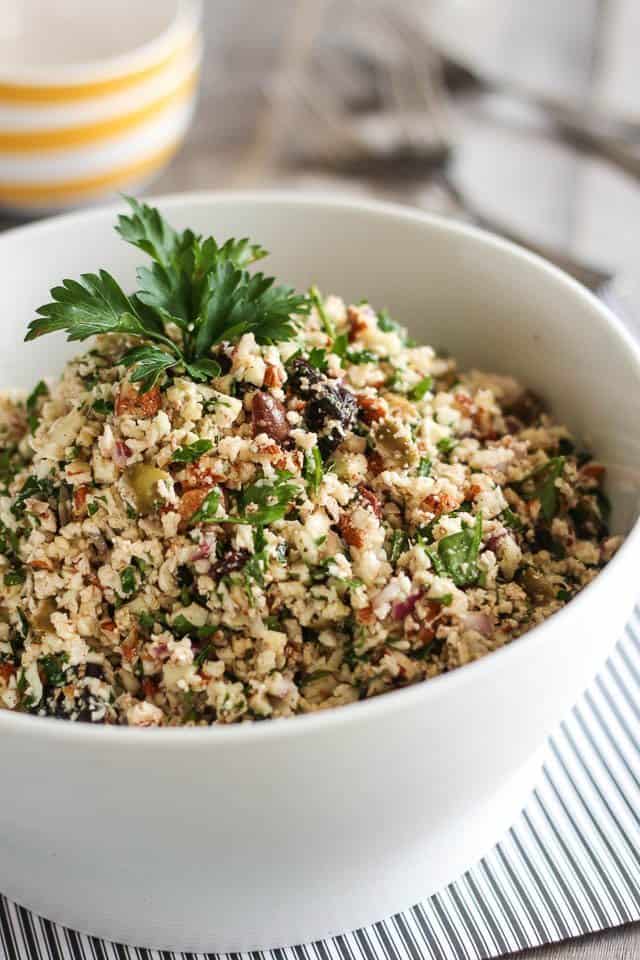 This cauliflower salad is a true explosion of textures and flavors: chopped almonds and dried fruits join black and green olives to create the tastiest combo!
---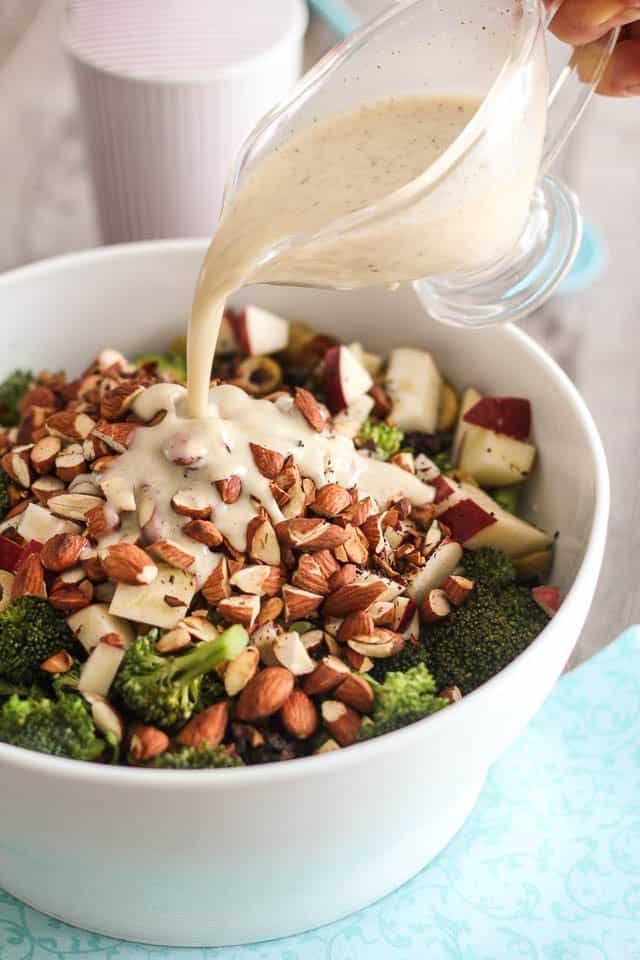 Broccoli, Almonds, Apple, Green Olives, Dates and Bacon unite with a creamy, zesty vinaigrette to create a deliciously addictive and nutritious salad.
---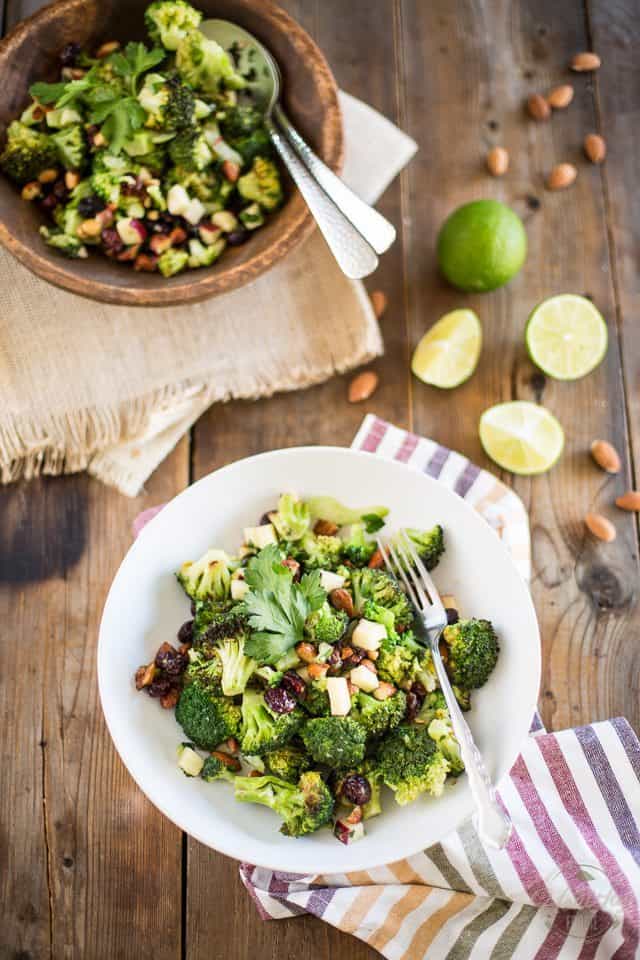 With loads of toasted almonds, dried cranberries and a tangy lemony dressing, this Oven Roasted Broccoli Salad is like pure candy in the form of broccoli.
---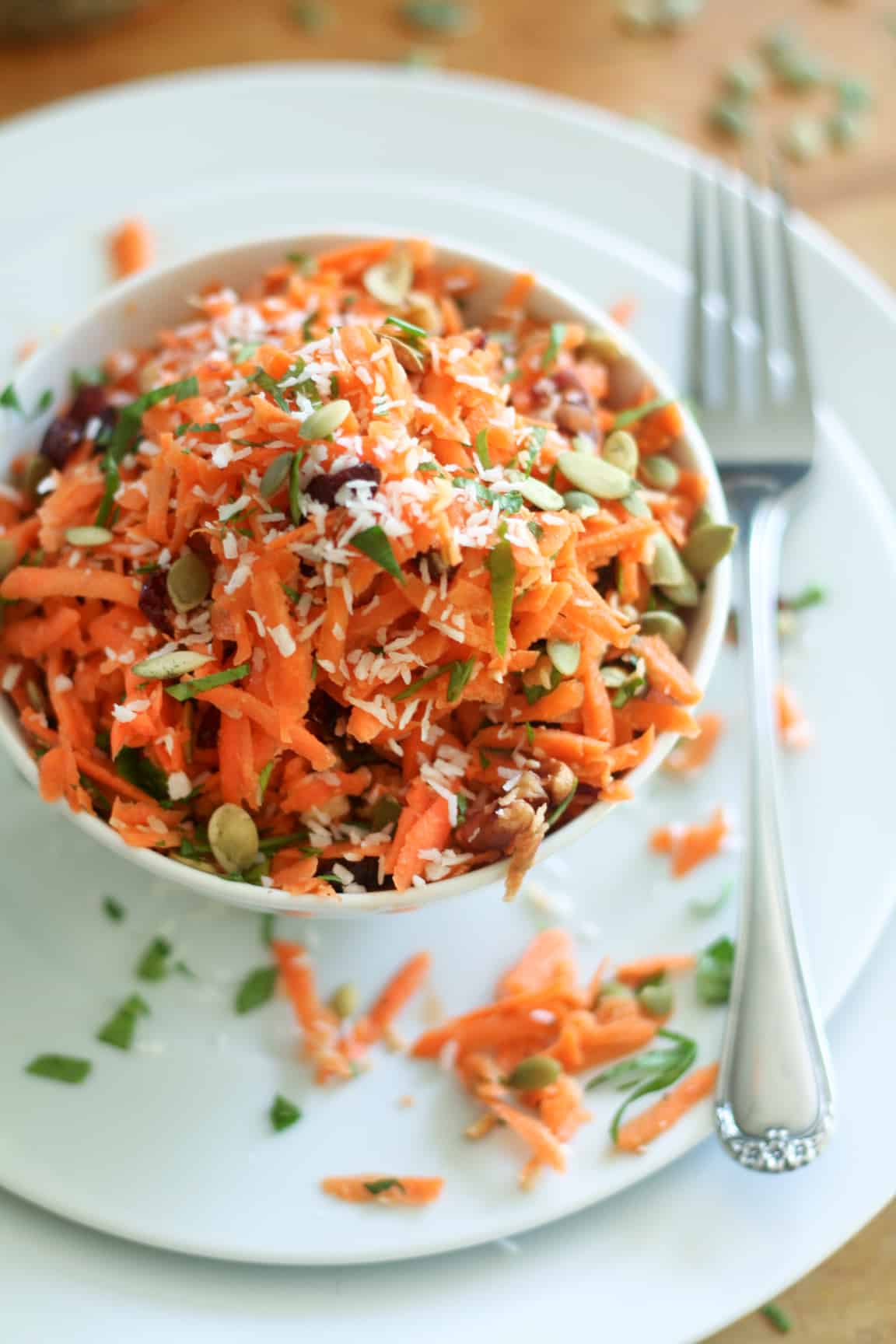 Like the title says…this is simply the best carrot salad you will ever have. 'nuf said!
---
Marinated Mushroom Salad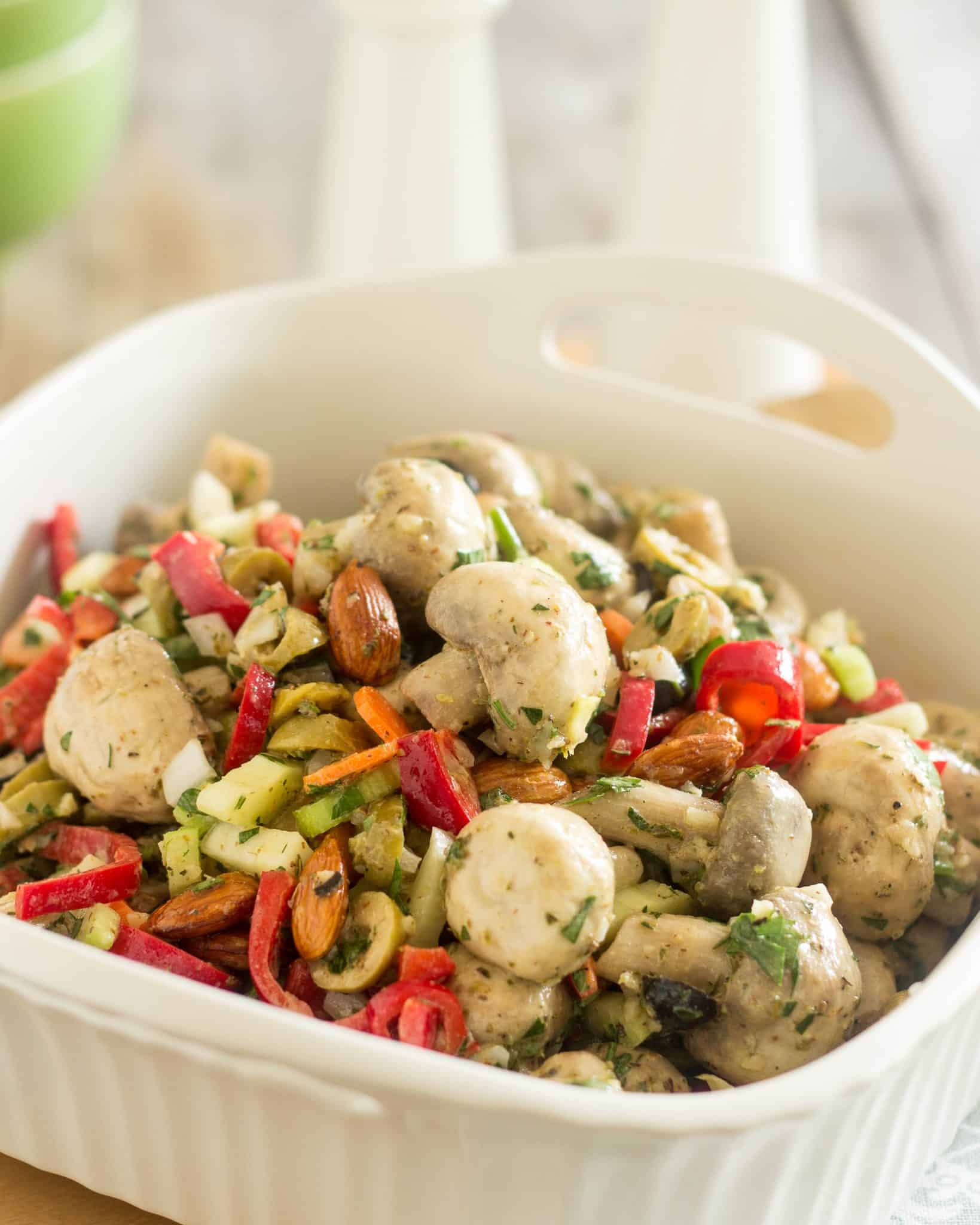 Make-ahead salads do not get better than this! Exploding with flavor, this plethora of marinated mushrooms greatly benefits from spending a day or even two in the fridge before being served. Perfect for those occasions when you know you'll be pressed for time.
Paleo Home Cooking – Page 132
---
Kaleslaw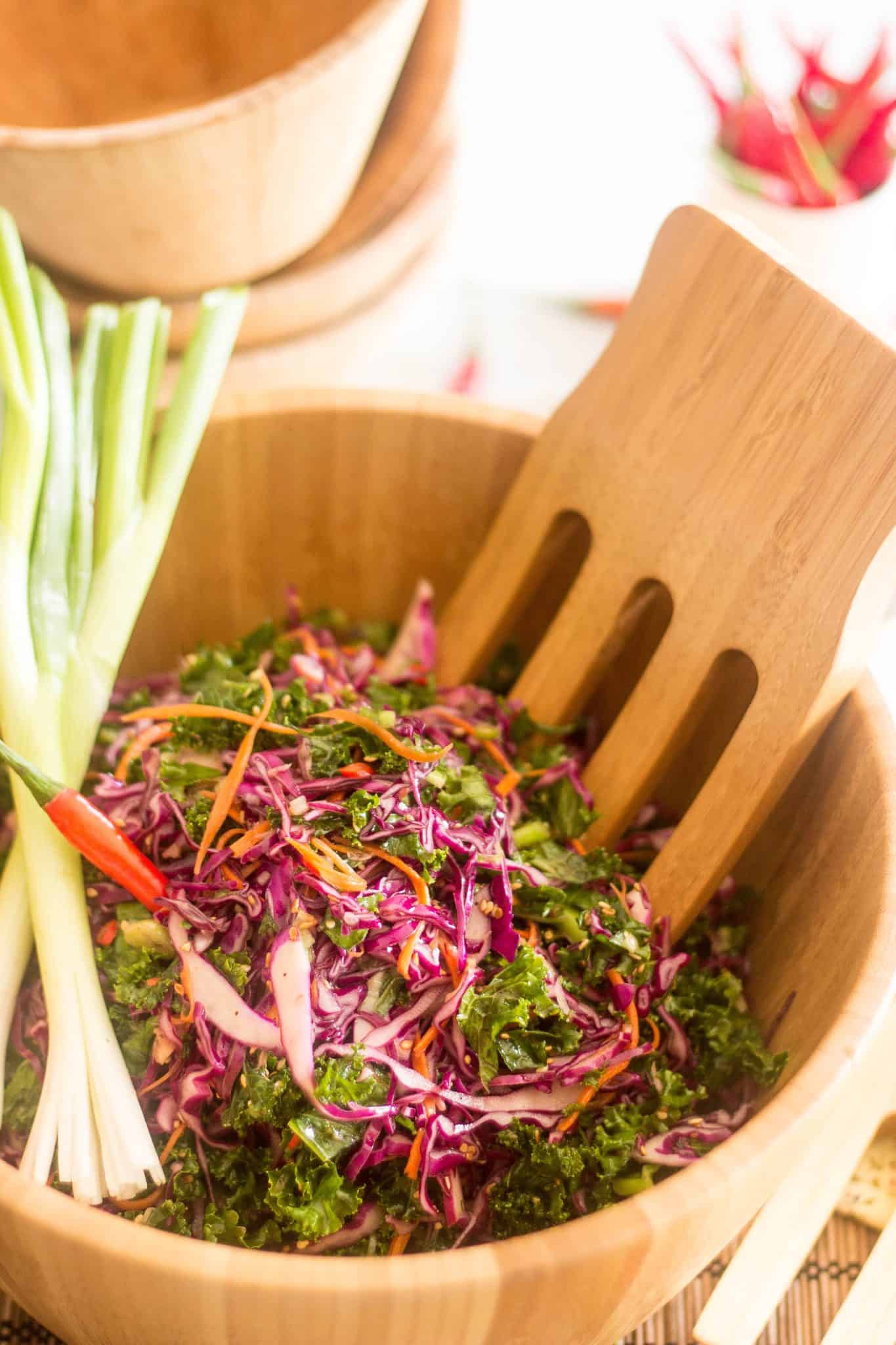 Here's a salad that you'll want to add to your plate on a regular basis, if only for its vibrant colors! Honestly though, its intriguing flavor profile and great nutritional density are just two more reasons to make this one a part of your regular rotation. That, and the fact that it'll taste and look just as good after spending five days in the fridge as it did when you just finished making it. A definite winner, all the way!
Paleo Home Cooking – Page 270
---
Grilled Cauliflower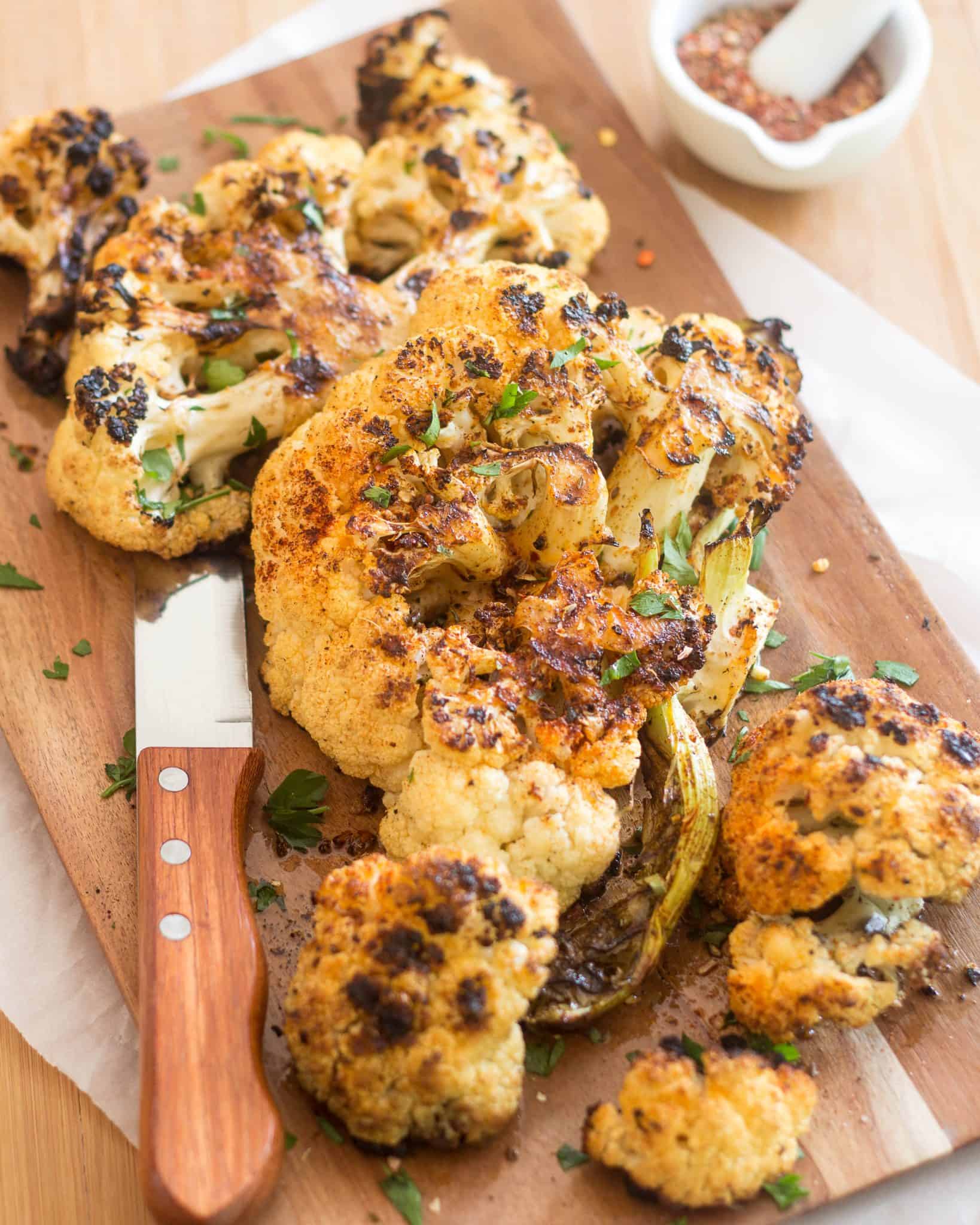 Talk about an original and tasty way to serve cauliflower. This is an awesome summer alternative to oven roasted cauliflower. Perhaps too good an alternative, even: It'll most definitely have you wish that summer never goes away…
Paleo Home Cooking – Page 264