Top 12 Paleo Recipes Picks 2014
I am truly honored to say that The Healthy Foodie has been chosen as one of Yuri Elkaim's All-Day Energy Award Winning blogs! Check out the other incredible, healthy blog winners AND while you're at it, download a free All-Day Energy Diet Blueprint & hunt for today's $100 Golden Apple prize by clicking here.
As another year just came to an end, my first complete year as a "full blown paleo", I thought it would be fun a fun exercise for me to review the recipes that I came up with over the course of that year and pick one for each month that I would call my favorite.
Trust me, picking only one hasn't always been easy. There were a few months in particular when I'd been especially creative and had a really hard time narrowing it down to just one.
But I finally managed to get it done.
So without further ado, here goes. My Top 12 Paleo Recipes Picks of 2014.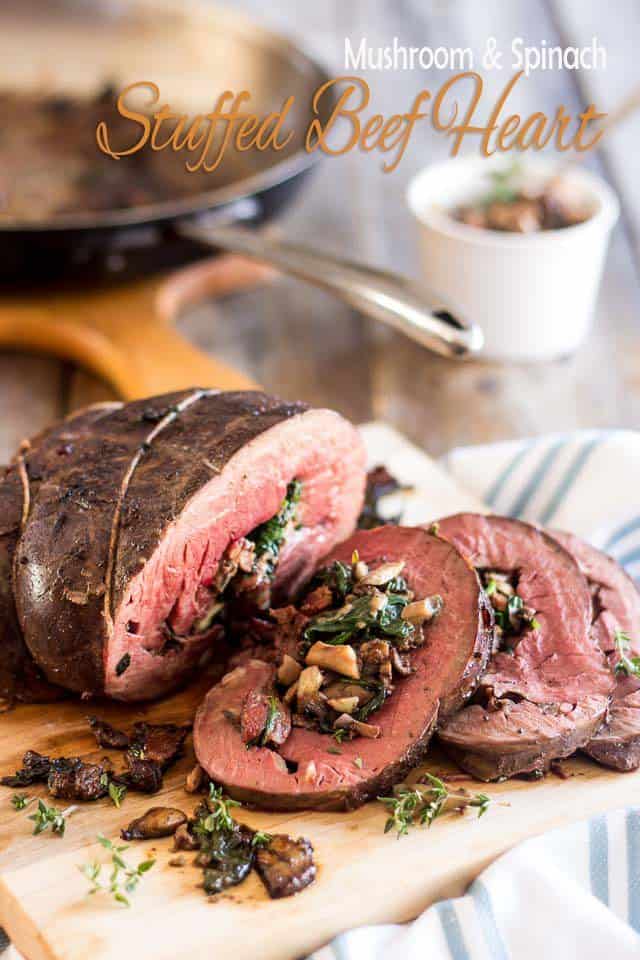 This was, without a doubt, the biggest surprise of the year for me. I was so reluctant to trying beef heart, you can't even begin to imagine. I'd had 2 of them sitting in the freezer for months and kept putting it on my list of recipes to make, but then I always pushed it back. Truth is, I was totally grossed out at the very thought of putting this thing in my mouth.
But then I finally worked up the courage to try it. Turns out I absolutely, genuinely LOVED it and will be eating it on a regular basis.
For that reason, I didn't even hesitate one second to elect this recipe as my favorite for December. Yes, over my crazy delicious and nearly perfect Chewy Turtles Cookies.
Because Beef Heart is so much better for you… and because it totally won over me in spite of me. I say it simply deserves it!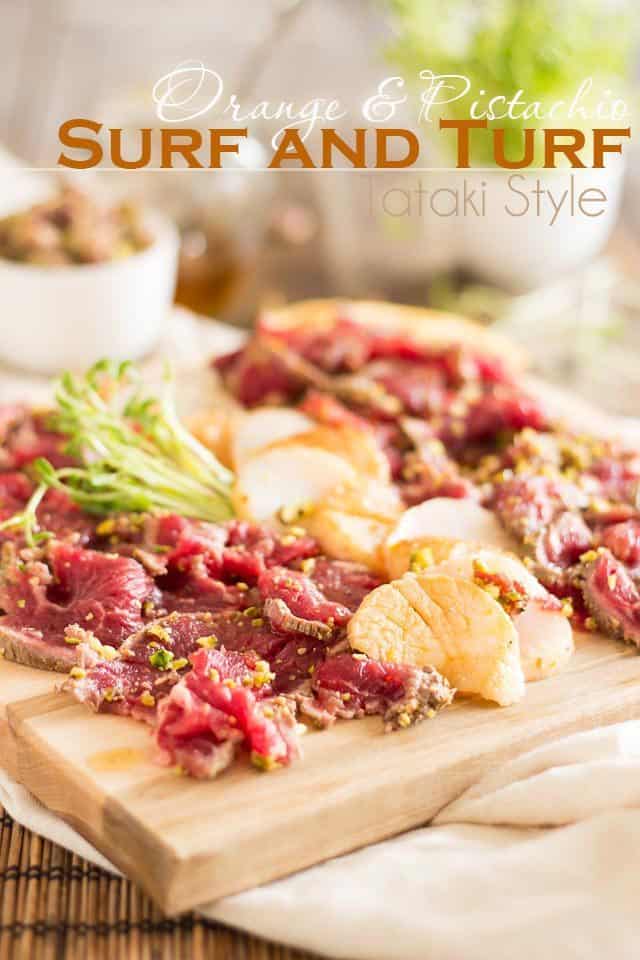 This one I chose first and foremost because it was incredibly, insanely delicious. The kind of dish that you can eat forever and never tire of it. It just goes down SOOOOOO easy.
The night I made that, I was supposed to have company for dinner, but then they were forced to cancel at the last minute… Would it make me a bad person if I said that I'm almost happy they did? That meant more of that delicious Surf and Turf for me. About that, I wasn't about to complain! I did miss their presence, though, but that's an entire 'nother story…
The other reason why I chose this one as a winner for that month is because frankly, I am absolutely head over heals with the"tataki style" take on this great classic. I just adore the originality and flavor combination of this dish and almost can't believe that I was the one to come up with it…
Looks like I managed to impress myself with that one. I say that fact alone makes the dish worthy of getting the winner's spot!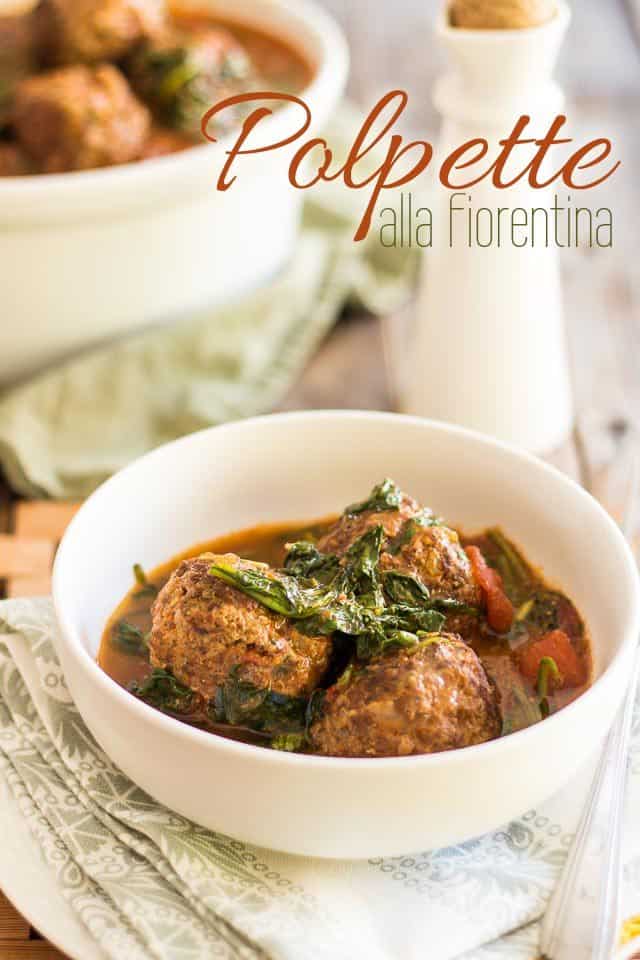 If you've been reading me for a while, then you know that I am not a fan of meatballs.
But this? This is a totally different animal. This I would gladly eat on a regular basis for a very long time and doubt that I would ever tire of it. It's so comforting, filling and satisfying. It's almost like a hearty stew… or maybe a soup fit for an ogre? Not sure. All I know is it's a lot more than just meatballs.It's a blissful experience.
The dish is absolutely perfect on its own, if you ask me, but if you want to kick things up a notch, serve it with a generous side of Oven Roasted Butternut Squash or even Mashed Cauliflower.
Then you'll have a definite winner!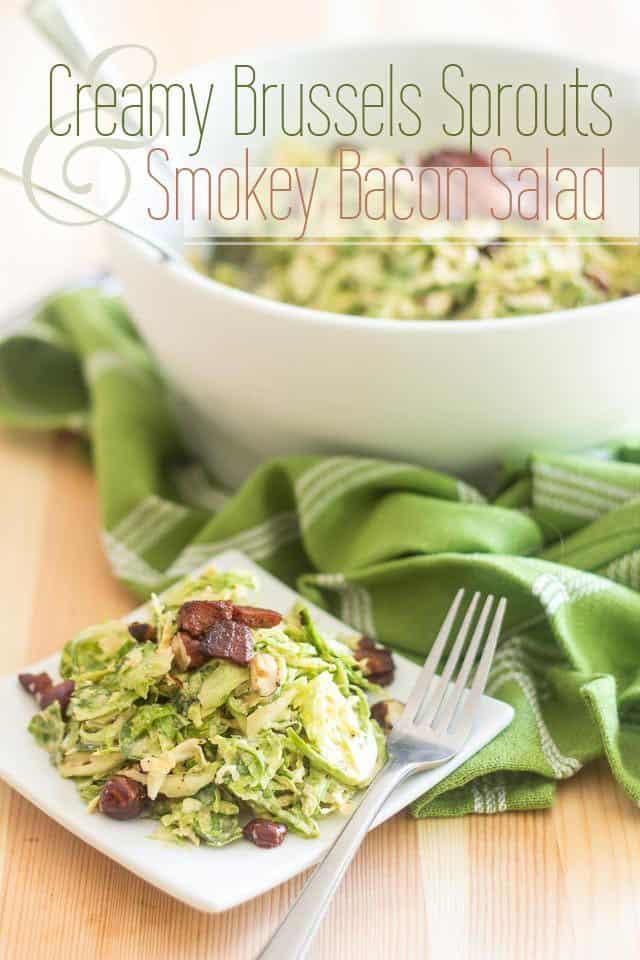 Who knew that Brussels Sprouts and Bacon thrown together in the same plate would be sooooo delicious?
I mean, I'm already a fan of both these ingredients to start with, but I never thought of combining them in a warm salad, until I stumbled upon a recipe in a magazine while waiting to pay for my groceries.
I hadn't really noted the recipe but the concept of adding hot bacon fat and crispy bacon bits to very thinly sliced Brussels Sprouts remained engraved in my mind until one day I decided to try and recreate this recipe that had been stuck in my memory.
OH! I can't even begin to describe how good this is. All I can say is I didn't hesitate not even for one second to make it September's winner.
And if you ever give this one a try, I think you'll know exactly why!
While I'm not really one to do much bread, I still do get cravings for the stuff from time to time. If I'm gonna have some, though, it better be good. This Faux'caccia definitely qualifies.
The texture on this thing is just plain incredible. Just like any good bread should, it's nice and light, fluffy and crispy and it holds together super well. In fact, it has a consistency that's very similar to that of the real thing. You can even put this baby in the toaster, smother it with ghee, and if you slice it in half horizontally, you can use it to make the tastiest little sandwiches.
Oh, and it can turn breakfast into such a pleasant experience too! Just pop a slice in the toaster, cut it into little strips and dip them into your egg yolks. Bliss!
Did I mention it was easy to make, too?
Without a doubt, this is my official go-to bread recipe.
From a nutritional standpoint, this Non-Dairy Cheesecake probably shouldn't be awarded the "My Favorite Recipe of The Year" title. I mean sure, it is fairly nutritious, as far as Cheesecakes are concerned, but it's still Cheesecake. Or not… Can you really call a Cheesecake that's got no cheese in it Cheesecake?
Hmpft. I think not. So I guess really, I'd have to call this one… wait… should I tell you? Should I really give away what the secret ingredient is just like that?
Naaaah, that would be way too easy. I'll let you check out the recipe and find out for yourself. It'll be much more fun that way. Bet you'll be amazed!
Then maybe you'll understand why I elected to make this one my ultimate favorite recipe of 2014. I'm still having a hard time believing myself that it turned out so great in all possible aspects: its texture is plain perfect, its overall flavor is bang on and its nutritional profile is honestly right up there!
Yep! Definitely medal worthy!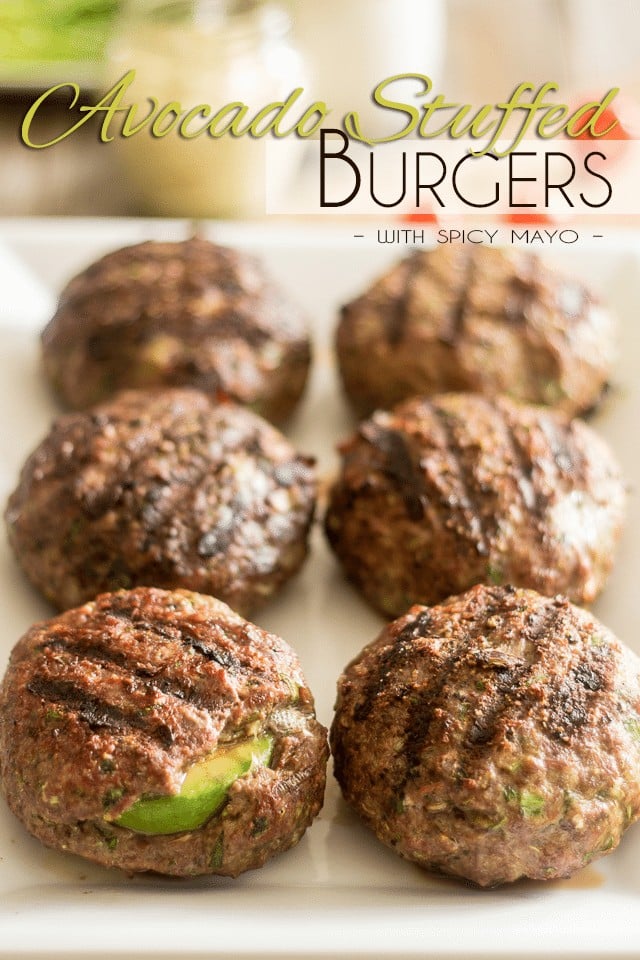 These are just plain genius!
They left me no choice. I had to give them the title for June. Had to. They are bar none the best darn burgers I've ever had.
Indeed, this is the absolute ultimate burger: real dense, thick and beefy, compact and substantial while surprisingly moist and juicy. Its super creamy, gooey and zesty interior simply takes the gustatory and sensory experience to an outright new level. Oh, and the whole thing is so pleasingly tasty, every bite feels like a wild excursion deep into the world of flavor.
Granted, they require a bit more time to make than your standard "unstuffed" patty, but they are very much worth the extra effort, trust me.
Without a doubt, a winning burger!
OH! I should not have chosen this recipe for May.
Why, you ask?
Because now, I want to be making this cake, like real bad, like right now!
But all joking aside, this cake did deserve to get the spot: it's super easy to make and crazy decadent to eat. And I do mean crazy decadent. First off, it has so much to offer in the chocolate flavor department, it's not even funny. But the best part is how that chocolate flavor gets delivered to your mouth via this silky smooth and insanely rich truffle cream. I swear to God, no one will ever believe you when you tell them that this cake is made with nothing but nutritious ingredients and contains no refined sugar whatsoever…
This cake is proof that paleo stuff can be just as tasty and delicious, if not better, than the "real" thing.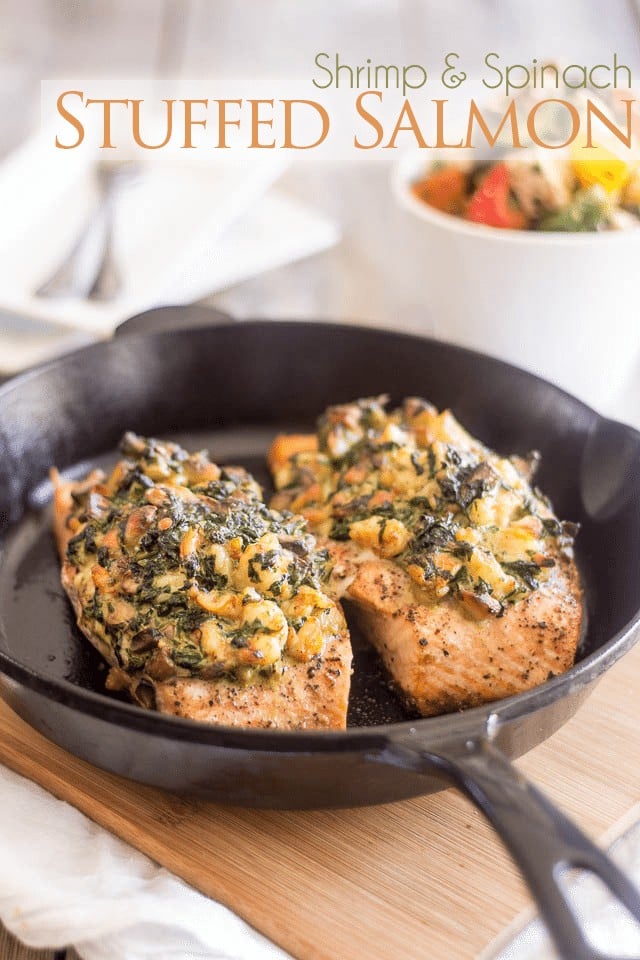 I've had so many people telling me just how much they loved that recipe, I could not not make it my pick for April.
Honestly, there's nothing not to like about this recipe. It's super easy and quick to make, yet, it's utterly delectable and looks so elegant and sophisticated; It's a dish that's worthy of special occasions but that's so simple to whip up, you can afford treat the fam to it even on a weeknight. You could even stuff your salmon fillets ahead of time if you wanted to, and cook them at the very last minute… which you'll only require a few of in order to fully cook that fish.
All in all, one of my ultimate fish recipes of all times. And that of many of my readers, too!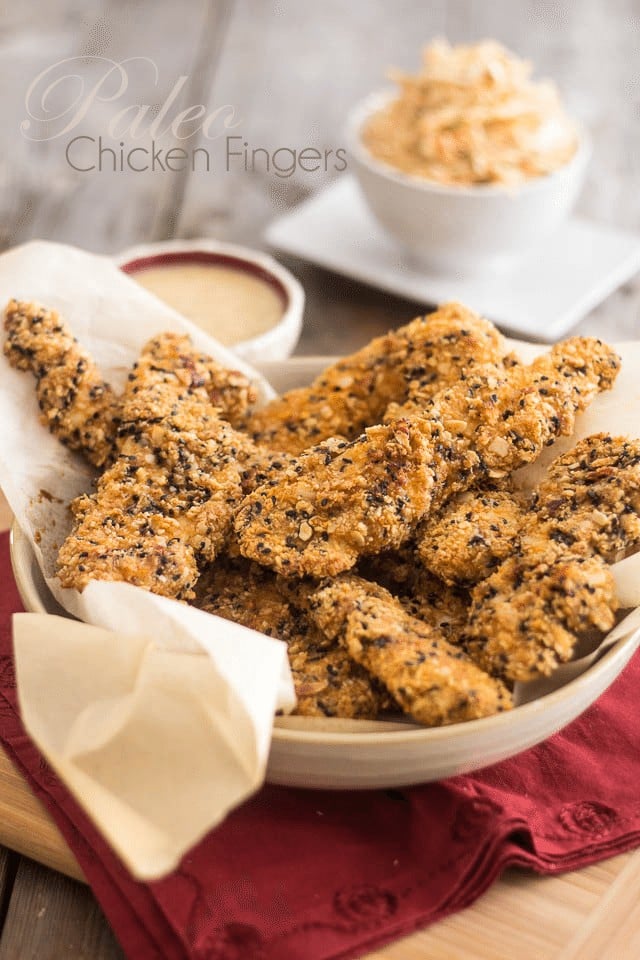 If you have kids at home, then you're definitely gonna want to give March's winning recipe a try.
There's just one thing, though… be prepared to make it over and over again, as I'm positive that once they get a taste of these delicious Chicken Fingers they'll be asking for them all the time.
In the end, however, I'm pretty sure you won't mind. In fact, even though you may never admit it to them, I bet you'll be just as happy as they are when these are on the menu… if not more!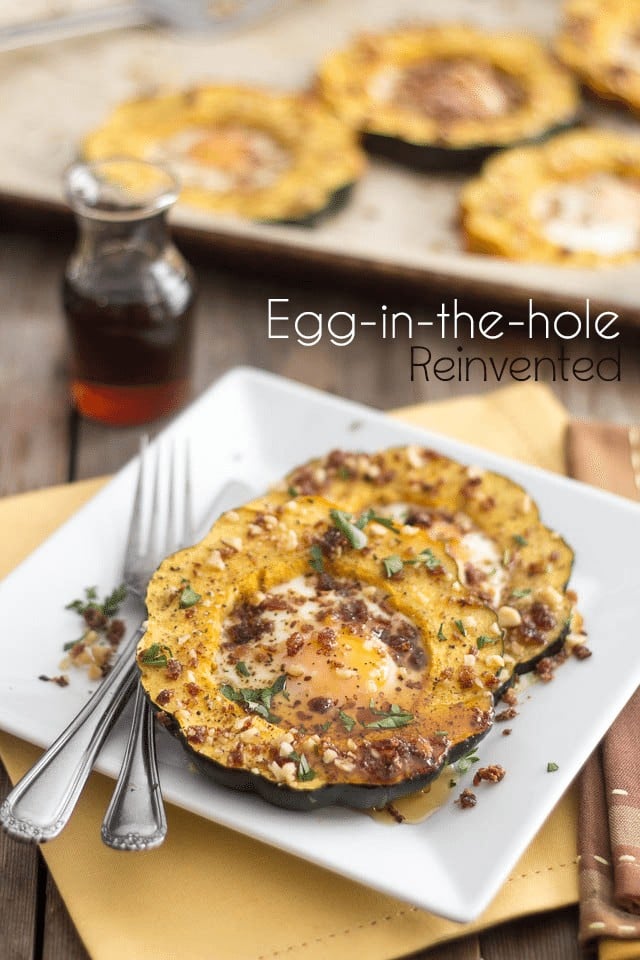 This recipe deserves the title just because of how pretty it looks.
But there's much more to it than just good looks, believe you me. This inventive and surprising version of the great classic that is Egg-In-The-Hole is deliciously refreshing and satisfying. It certainly makes for an elegant breakfast, but is equally good for lunch or even dinner, why not?
These beauties are the perfect balance between sweet and salty, and the soft consistency of the squash and egg is well completed by the little hint of crunchiness brought forth by the date and walnut crumble topping.The addition of a tiny drizzle of maple syrup really tipped this one right over the edge.
This, I say, is a close as can be to a "traditional" breakfast! And a very pretty one at that…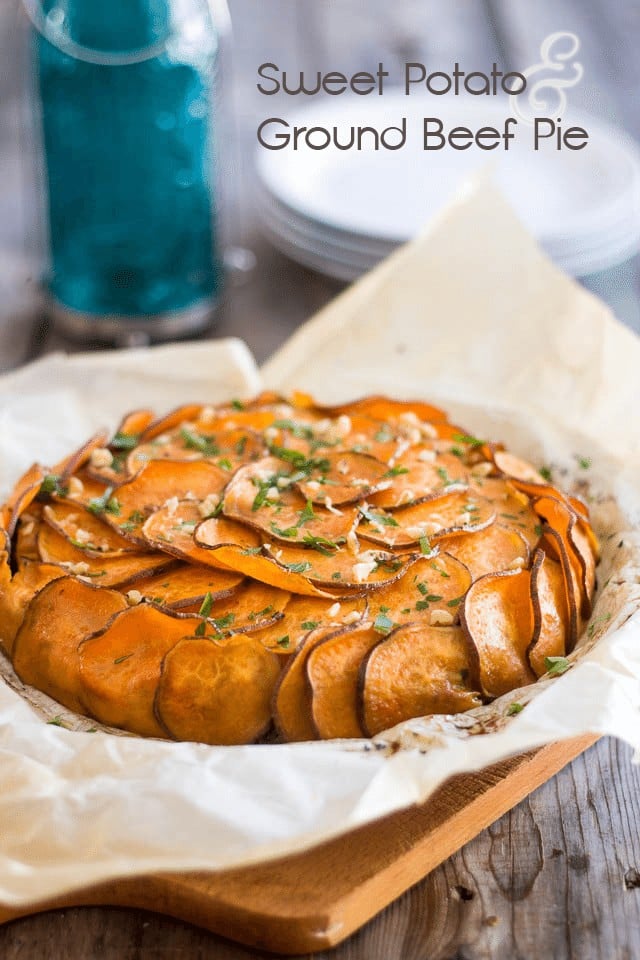 Last but not least, I give you one of my favorite recipes EVER. Not only does it look super distinguished and elegant, it's also fairly easy to make and lets you easily improvise to use whatever ingredients you have on hand. You can basically use any combination of meats and vegetables, and even add a handful of nuts or dried fruits if you wanted to…
Although it may ask of you that you spend a little bit of time in the kitchen, I'm sure that once you've tried this sweet potato pie, it'll become a favorite of yours as well.
This post is part of the All-Day Energy Awards. Discover all the winners, get a free diet plan download, and hunt for today's $100 cash prize by clicking here.