On my Paleo Christmas Menu this year…
I have to admit, it can be really hard sometimes to keep things healthy during the Holiday Season…
Hard, but not impossible.
Over the years, I managed to successfully healthify, and even paleoify my entire traditional Christmas menu, without leaving my guests and family members feeling deprived in the least.
I thought I'd share with you once more what it is that you can expect to find on my table on that special day, hoping that you'll spot something in there what will inspire you for your own menu…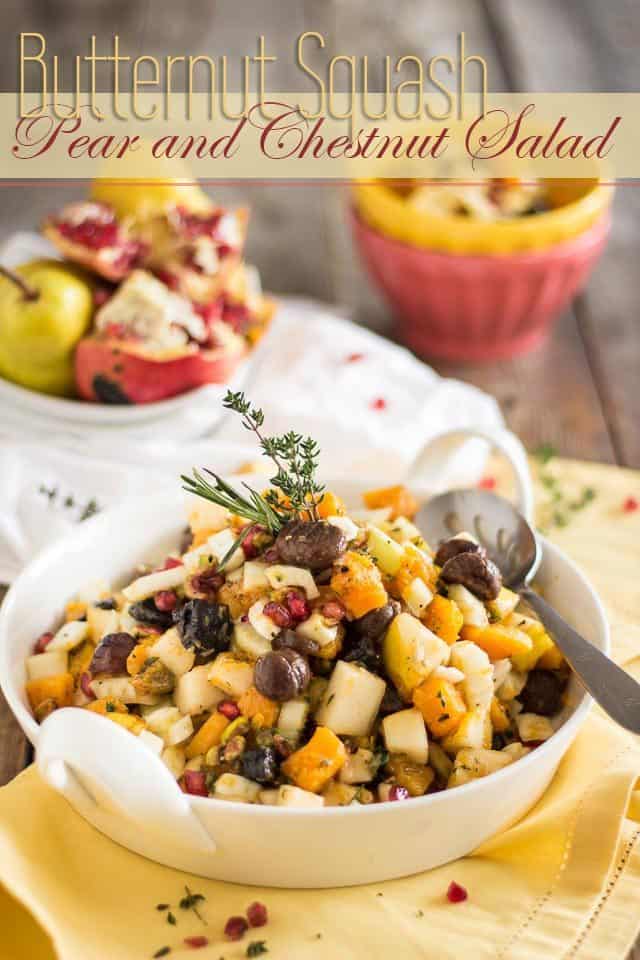 This is the first of two salad recipes that I came up with a few years ago, after I'd been asked by the fam to contribute a couple of salads that would fit well on our Christmas table.
While at first, I found the idea of eating salad on Christmas very strange, I ended up falling in love with both the salad recipes that I came up with. So much so, I decided that I was going to make them again the following year, and again this year.
Looks like they may very well become part of the tradition, too!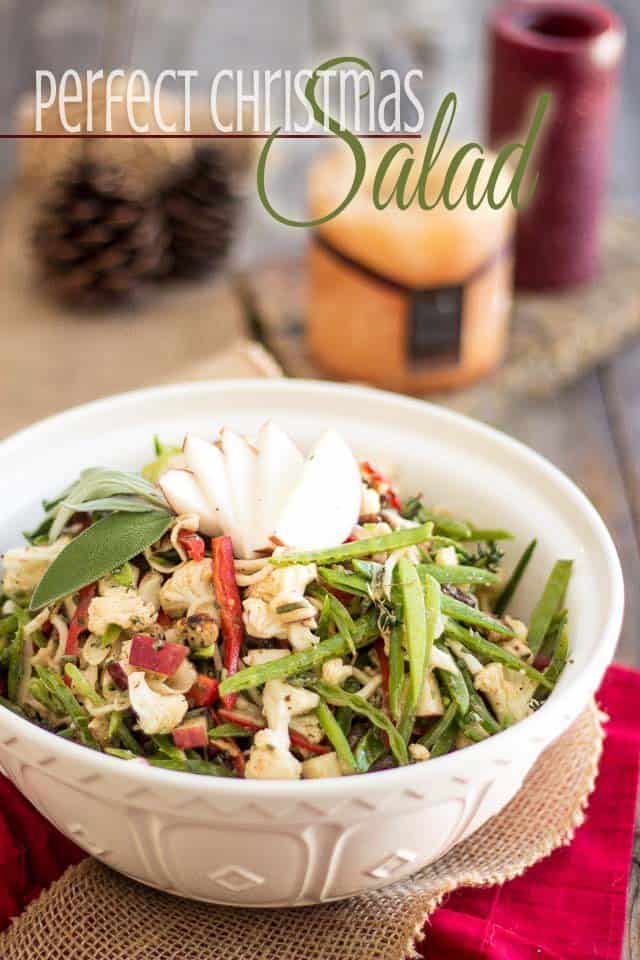 This is the second of the two salads that I'd made the year I was asked to contribute salads to the Christmas menu.
Not only does this one have the colors of Christmas, but it has all the right flavors, too. It certainly makes for a refreshing addition to a menu that's usually quite "heavy".
In fact, it's so deliciously tasty, no one will even realize that it's super healthy!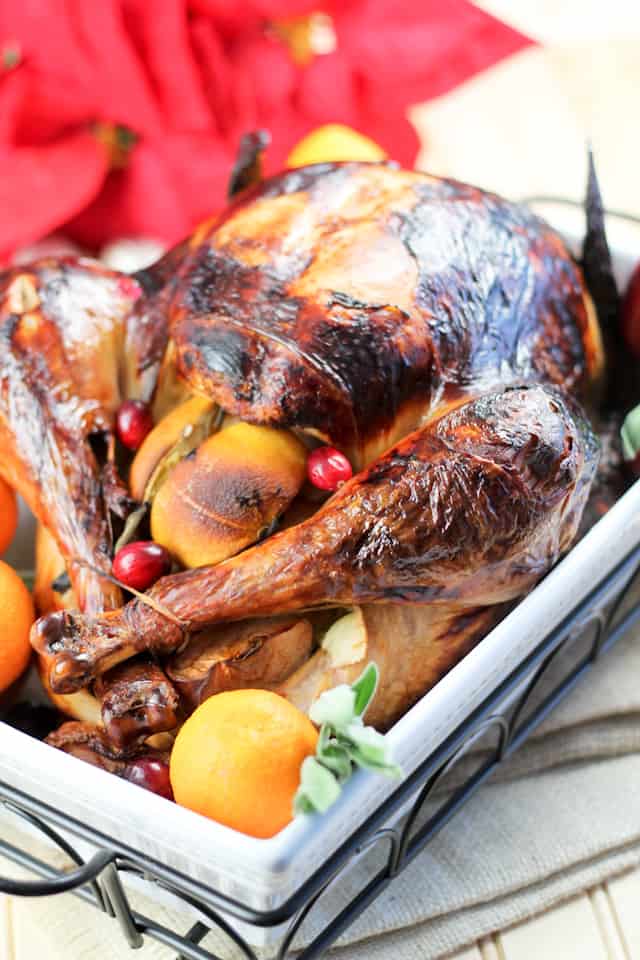 You can't have Christmas without putting a turkey on the table, now, can you?
Of all the turkeys that I've made over the years, this one is by far my favorite. It will definitely win its spot on the menu again this year.
You will not believe the amount of flavor and juiciness that the orange and apple brine brings to the turkey. Sure, it means that you'll have to plan ahead and will also require a tad more work on your part, but trust me, it's VERY well worth it. A few years ago, it was my turn to bring the turkey to our family dinner and this is the one I opted for. Everyone voted that I be the one to bring the turkey for at least the next 10 years.
I think that says it all.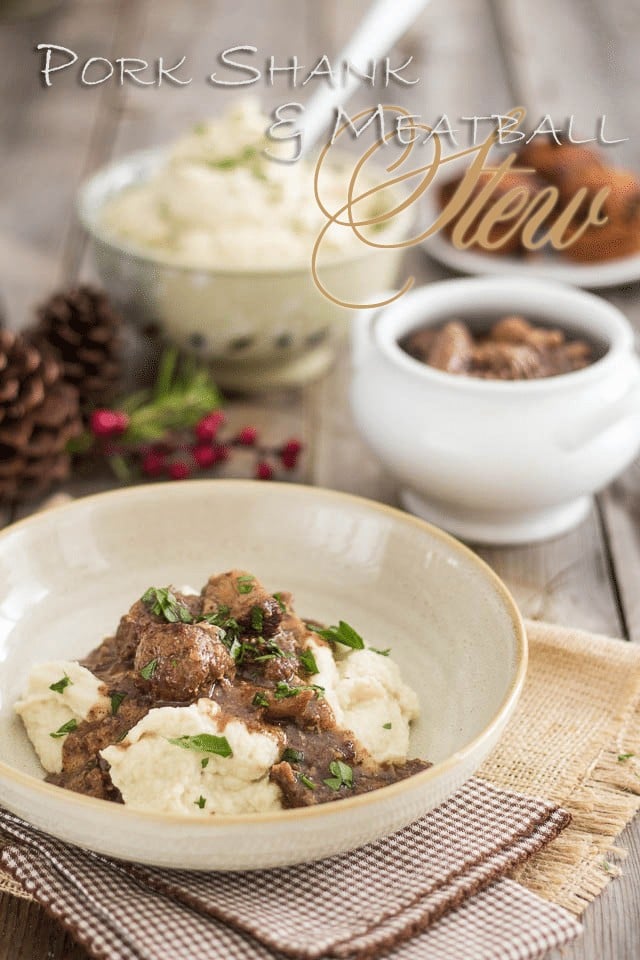 Pork Shank and Meatball Stew has always been a tradition in my household. Ever since I can remember, we've been having it on Christmas, except for that one year when disaster struck and, for some obscure reason, the stew turned sour on us… That was a true catastrophe, and to this day, we still talk about it.
This dish is simply sacrosanct and there is no way we can not have it on Christmas. My mom and dad showed me how to make it when I was but a little kid.
For years, I tried to come up with a healthy version that would be very true to the original, one that even my dad, were he still alive, would approve of.
Well, I finally did it! This is it, right here, and this year again, I intend to follow this recipe, to a T!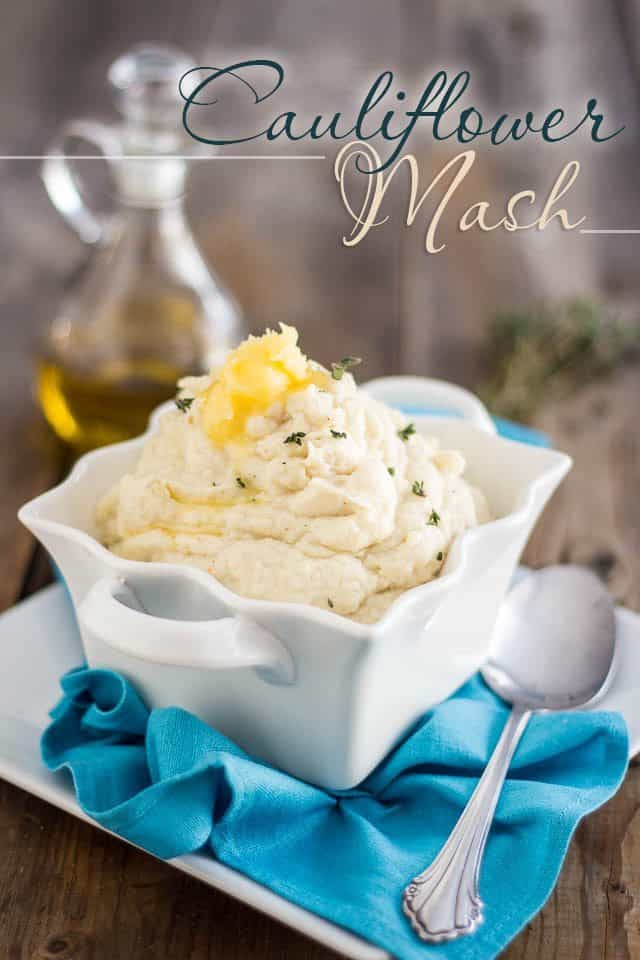 Nothing goes better with that Pork Shank and Meatball Stew than a good serving of fluffy, creamy mashed potatoes. I never thought I could have it any other way, until I got to taste this Perfect Cauliflower Mash.
This thing is so tasty, so fluffy, so creamy, I think I even prefer it to my beloved mashed potatoes.  Trust me, I won't have a problem making the switch this year at all.
In fact, I think if were you to put this mash on the table, no one would ever know you weren't actually serving them potatoes. Try it, you'll see!
Call me strange, but I have to have carrots on Christmas. HAVE TO! And I don't think carrots get any better than these Oven Roasted Glazed Carrots.
So they are totally the ones that I intend to make this year.
If you want to make them too, which I think you totally should, you'll have to go to page 260 of Paleo Home Cooking.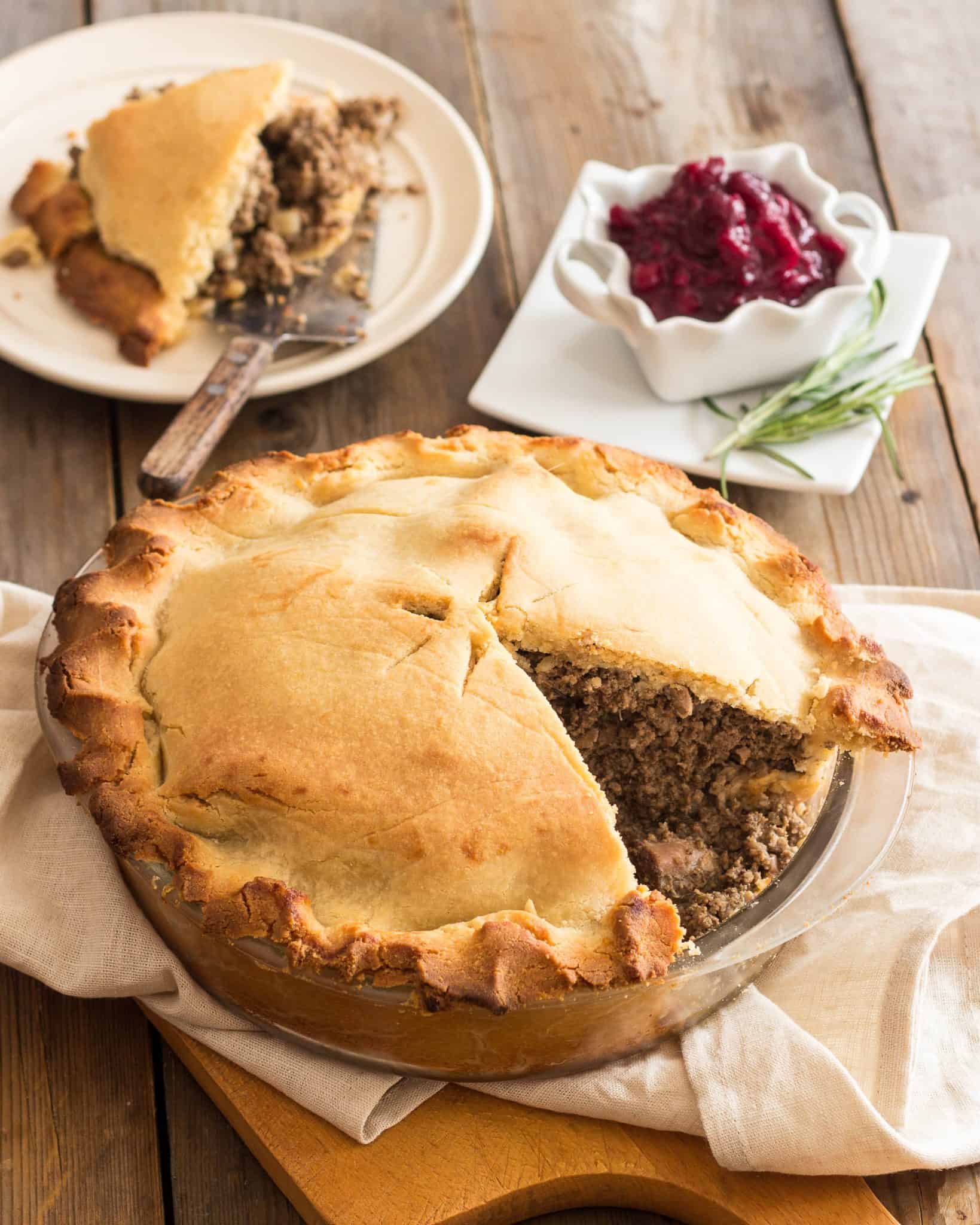 Ha! Now that one is a no-brainer. If you're French Canadian, than Meat Pie is an absolute, total must on Christmas. You simply can't have Christmas without it.
Just like with my sacrosanct Meatball Stew, I worked very hard to come up with a worthy paleo version of this French Canadian Holiday staple, and finally managed to nail it.
This recipe you can also find in Paleo Home Cooking, on page 230.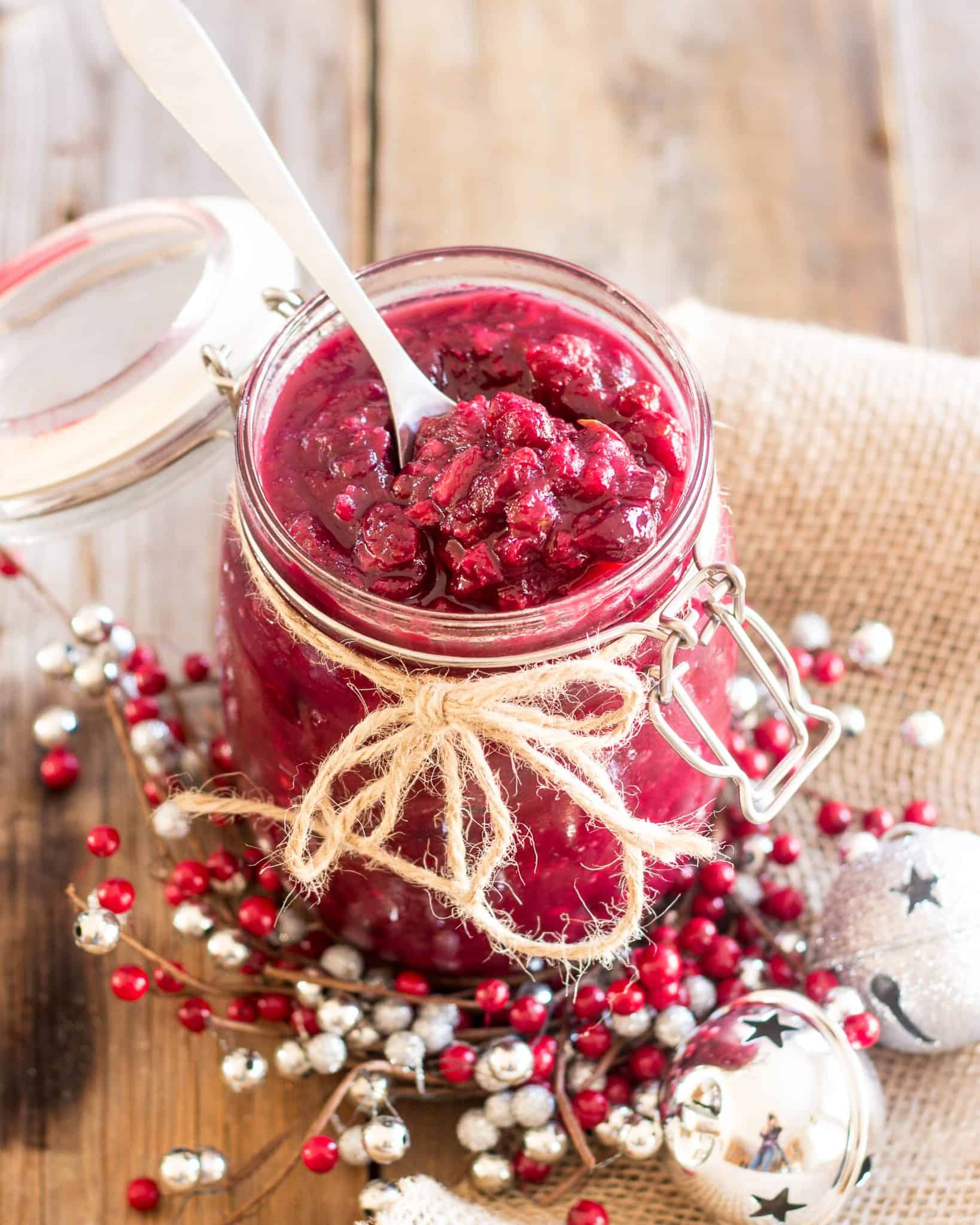 To me, no Christmas feast would be complete without the obligatory Cranberry Sauce.
This delectable, sweet and tangy sauce is typically made with cranberries and… tons of sugar! Of course, I had to come up with my very own version of that, too; One that didn't call for all that sugar, but that was just as equally delicious, if not better.
Yeah… it's definitely better. In fact, it's so good, I tend to eat this stuff by the spoonful…
Since it IS Christmas after all, I elected to kick things up a notch and added a little bit of port wine to my sauce, but I'm also giving you alternate options, in case you'd rather leave it out.
You'll find this particular recipe on page 72 of Paleo Home Cooking.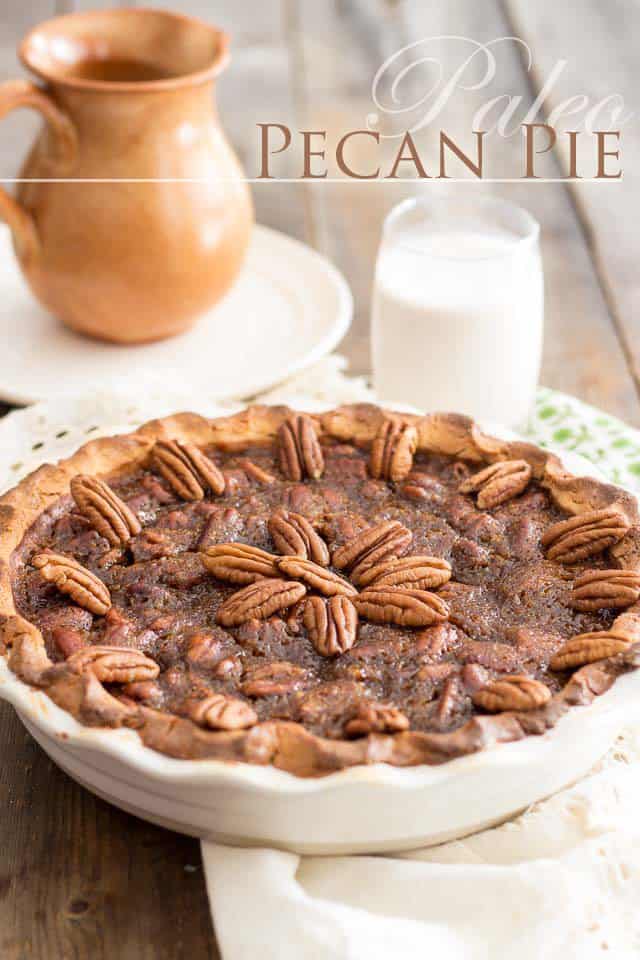 And now for the finishing touch: dessert!
I wouldn't even dream of leaving that out, even though more often than not, by the time we get to it our tummies are so full, there's simply no room left for anything. Not even a slice of that delicious Pecan Pie. Truth be told, I often end up having a slice the next day, with my morning coffee. I know, not the ideal breakfast, but hey, it isn't Christmas everyday!
Perhaps I should pass on making the pies this year? Naaaaah…  I just couldn't do that.
Pie will definitely be on the menu.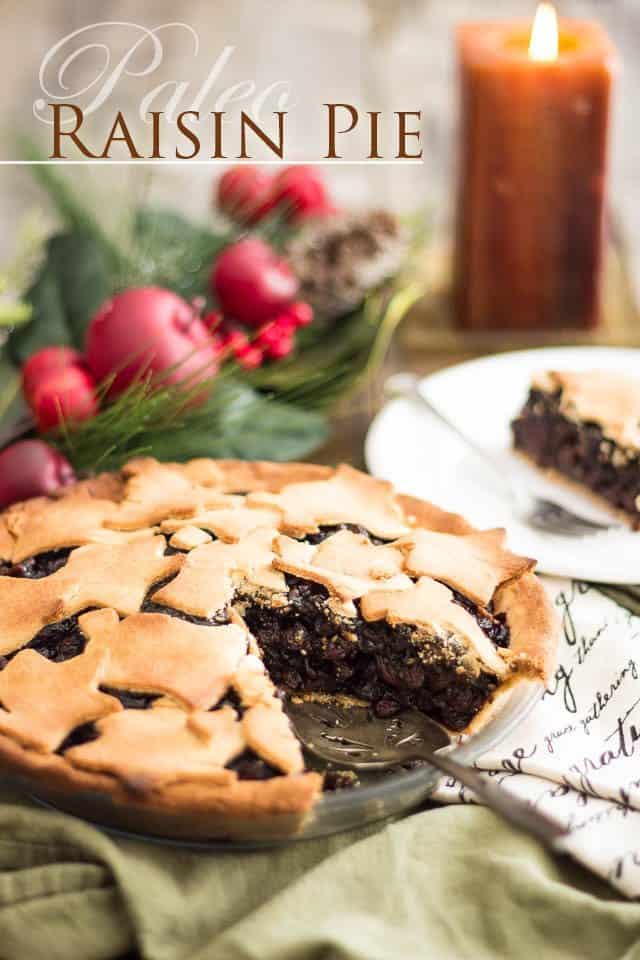 My son absolutely adores Raisin Pie, so he was a little bit bummed when I practically stopped making pies a couple of years ago.
Last year, however, I decided to surprise him with this Paleo version of his old favorite. While he's not usually a fan of "paleoified" things, he very much loved that Raisin Pie. And unfortunately, so did I. Funny thing is I'd never been a fan of Raisin Pie, until I came up with this version…
Perhaps you'd be better off not trying it out, just in case you'd get addicted too, you know. I wouldn't want to be responsible for that…
But on the other hand, you'd be missing out on so much.
So I say try it, at your own risk!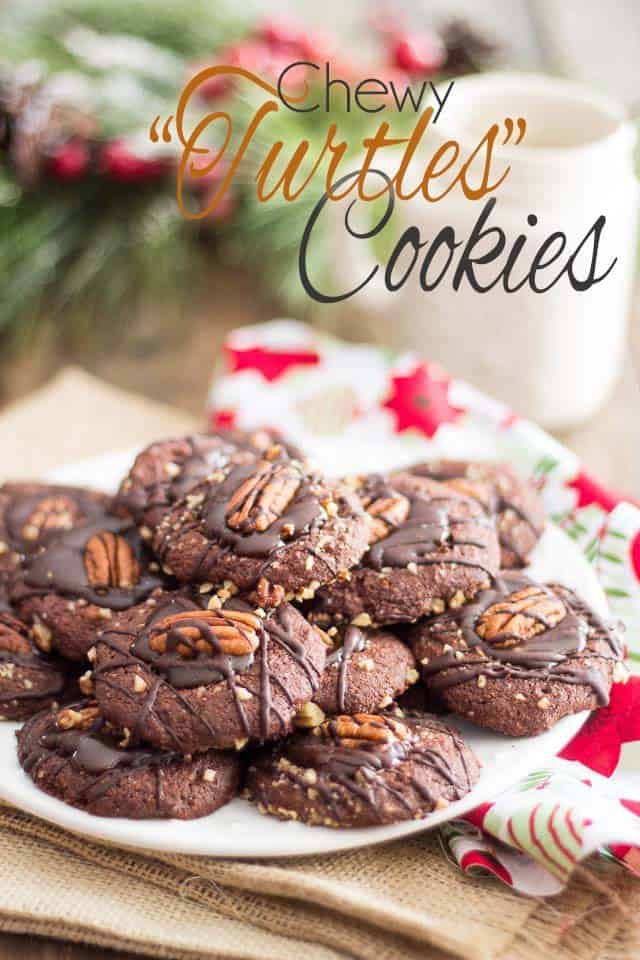 Okay, so there may not be room for an actual dessert after the main course, but there's always room to nibble on a little cookie or two… especially while opening our presents, with a good cup of [boozy] coffee!.
And since I've been waiting all year to make these again ('cuz really, they're like the BEST.COOKIES.EVER) you can be sure that I'll be whipping up a batch for Christmas this year.
In fact, I think I'll be making them at the last minute, otherwise I might end up eating them all before the guests even get here…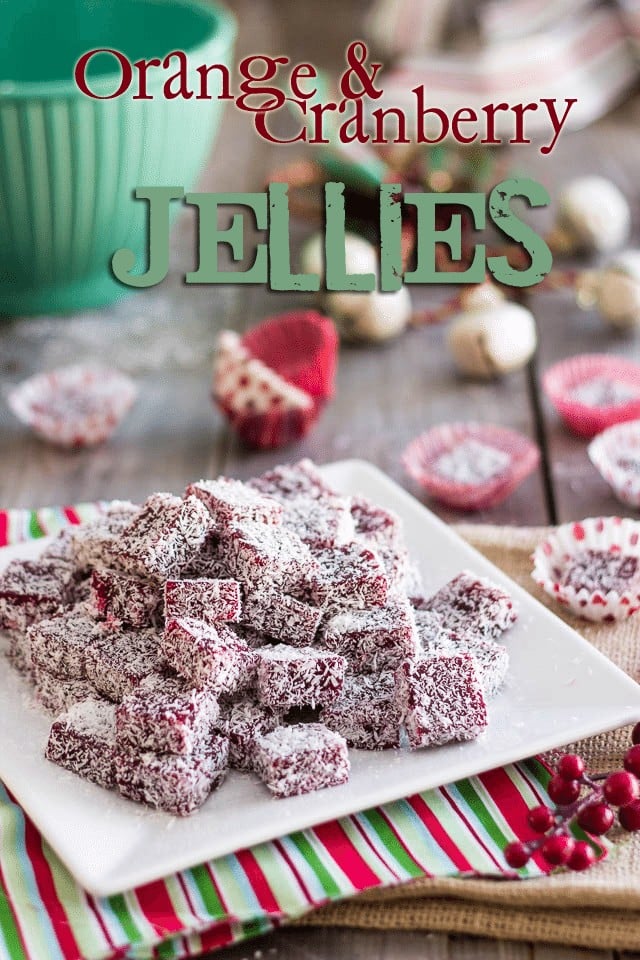 Last but not least, I'm thinking I'll do a batch of these cute little Orange & Cranberry Jellies.
They're just so pretty and so healthy, I badly feel like sinking my teeth into one, or two! Plus, it will be good to have at least one treat on the table that I can eat without feeling guilty about it in the least.
So yeah… I'll definitely add them to the list. And I hope I've inspired you to add some of these delicious dishes to your menu as well.
Now if you'll excuse me, I think I should get busy cooking, if I'm hoping for all this to be ready on time for Christmas!
Happy cooking!