My top 10 – Favorite Light, Quick and Easy Meals
This one might as well have been called the Top 10 list of "my regulars"
Pretty much all the recipes featured on this page I have made on multiple occasions.
What can I say, I LOVE light, quick and easy meals. ESPECIALLY in the summertime!
I know, I know, summer is now a thing of the past, Fall has officially claimed its throne. But that doesn't mean you can't whip up one or two of these while there's still time.
And no one says you can't have these in the fall or even in the wintertime.
So long as you can get your hands on the ingredients…
And you'll find that most are available year 'round!
It doesn't get any easier than this recipe, I can guarantee it. In fact, you really don't need a recipe for that one. Cucumber, walnuts, some greens, a little bit of Greek yogurt, a dash of herbs or seasoning and you're all set.
Got 5 minutes? That's pretty much all you need!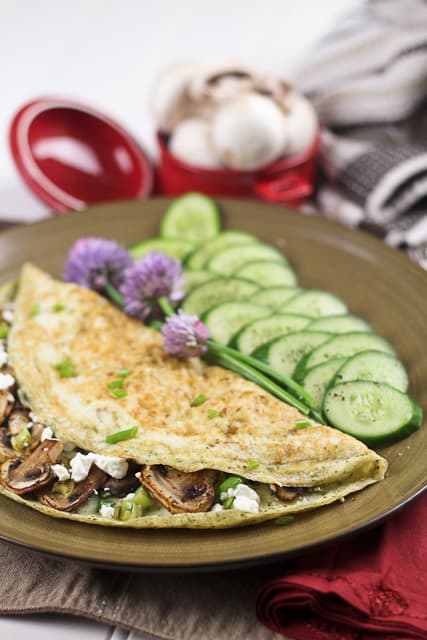 Egg white omelets would be one of my ultimate regular meals. I have at least 2 or 3 a week, sometimes more.
Egg whites are a great way to get some protein into you without adding too many calories, fat or carbs to your daily allotment. They are pretty much pure protein! So if like me you are trying to increase your protein intake, they're the perfect solution!
Plus, you can stuff them with pretty much any vegetables you like… talk about added bonus. Because, well… you can never get too many veggies inside you now, can you?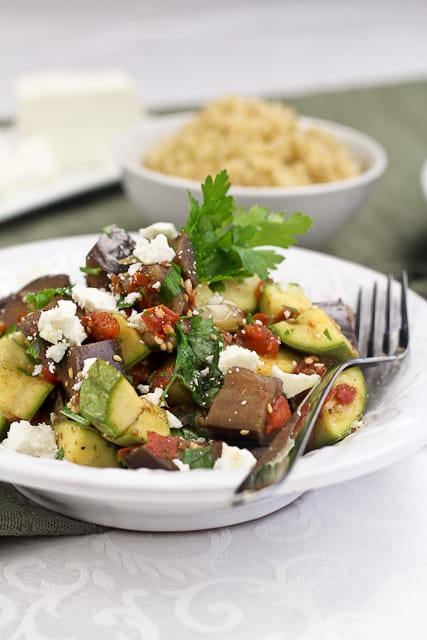 This, I could eat forever! I LOVE ratatouille. And this version is so quick and easy to make, it has become a big favorite of mine.
The addition of Feta cheese and kalamata olives gives this one a Greek Salad flavor that will turn even the pickiest of eaters into a believer.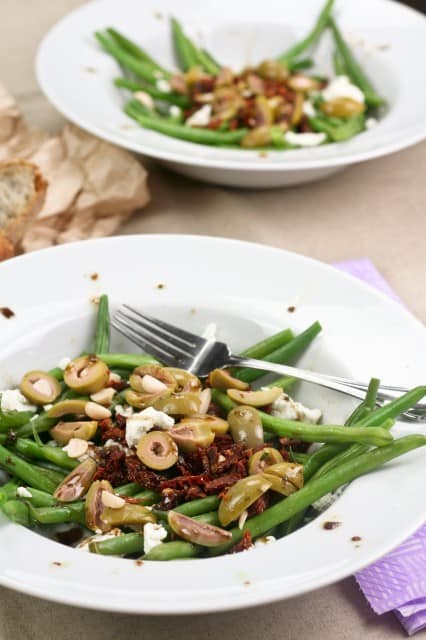 That would be my daughter's favorite salad. I think that she wouldn't even mind if I was to make it every time she comes visit. I must admit that I really like it too!
Don't care for olives? Or maybe you want to boost the protein content?
Try leftover chicken… it's simply brilliant!
If you're looking for a salad that's rather high in the protein department without feeling heavy in the least, this is your answer right here.
This one I love to bring to work with me during the warm months of summer…
This is the perfect summertime protein boost!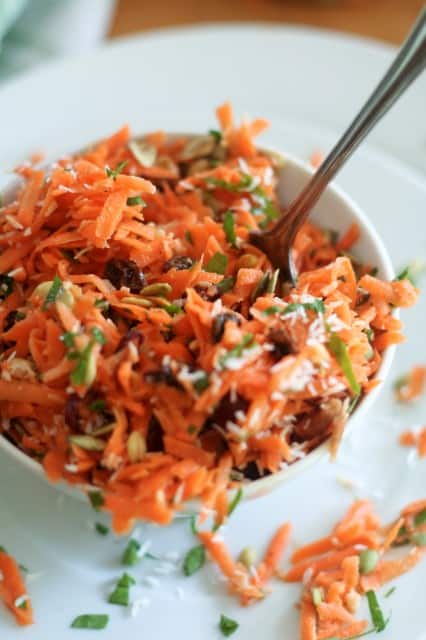 This has got to be the one salad that I've recreated the most often.
You might think that it's ONLY a carrot salad, but trust me, it's not.
Once you have tasted this particular one, you will be forever hooked. You too, will HAVE to have it over and over again.
But don't take my word for it.
Go ahead, give it a try…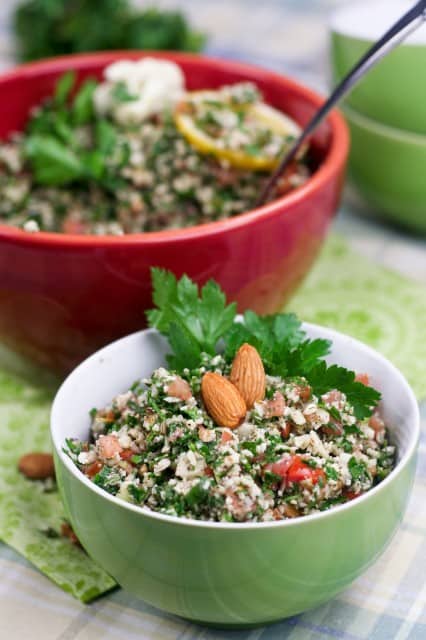 I've always been a big fan of tabouleh. Well, I've always been a big fan of bulgur, to be honest…
But this tabouleh right here became my ultimate favorite immediately upon taking the first bite. And it DOESN'T even have bulgur in it!
If you can't have grains, you HAVE to try this version.
You'll never look back!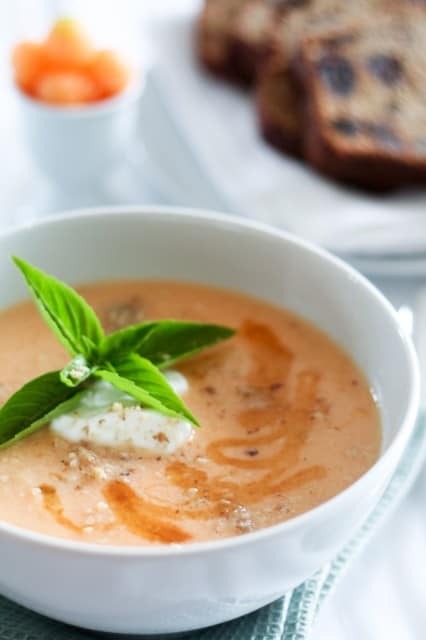 Quite simply, this one is to die for.
Being a huge, and I do mean HUGE fan of cantaloupe, this to me is pure nirvana.
The kind of soup that will have me close my eyes in appreciation with every single bite.
Super easy to make, it's the ultimate bowl of  summertime freshness.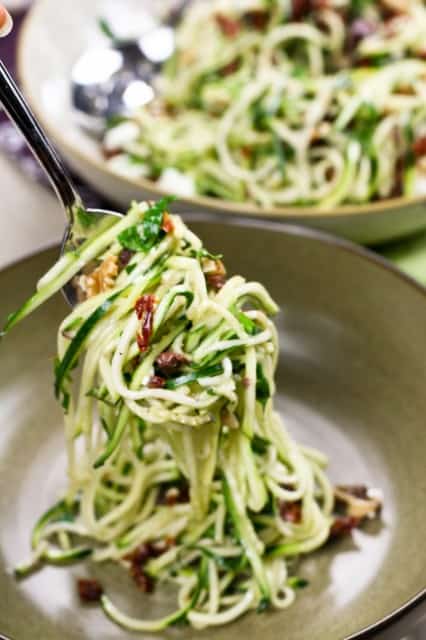 Give this one a try and I have no doubt that it will become a regular side, or even main dish, in your household.
So extremely light, unbelievably easy to make and surprisingly tasty, it is simplicity at its best.
It might even have zucchini become the new pasta for you!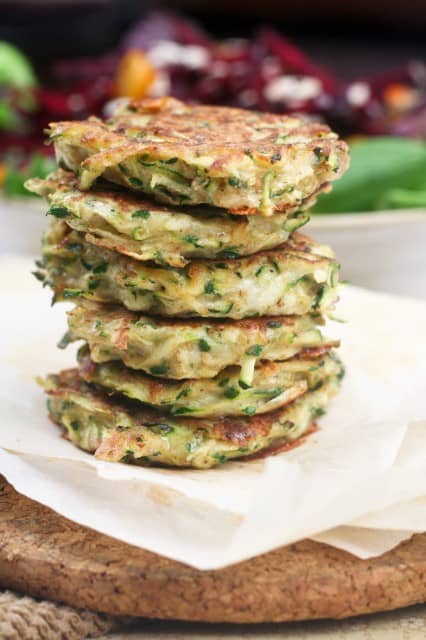 Are words really necessary here?
When you've gotta have fritters, THESE are just the way to go!
Psssst…they're low carbs, but your brains won't know if you won' tell them! 😉
________________________
And that's it for today.
Next up: Main Dishes