Easter Menu Recipe Ideas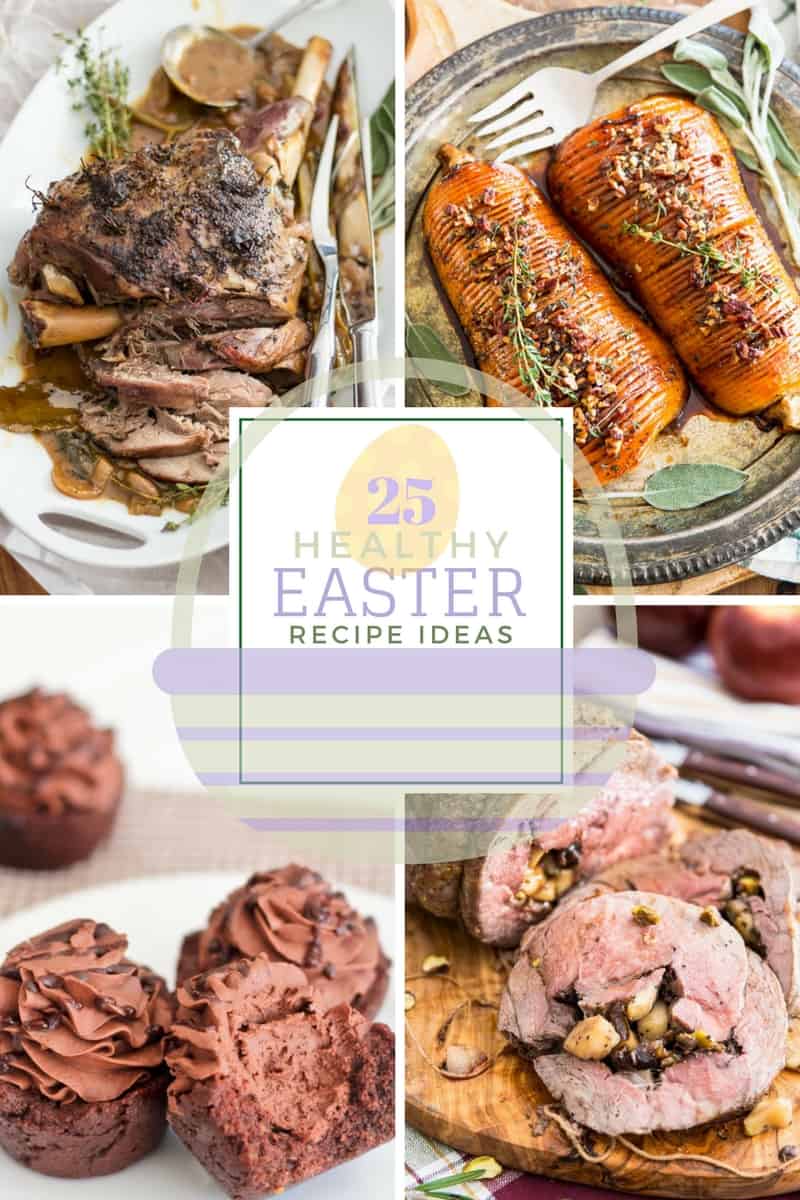 Easter is pretty much just around the corner, and, as you probably know, it happens to be my second favorite Holiday of the year, right after Christmas.
I just realized (fairly late in the game, as usual) that it might be time for me to start planning my Easter menu for this year. As such, I started perusing through some of my old recipes for inspiration. Yeah, I like to do that sometimes…
I thought it would be fairly easy, but I ended up picking way too many! I want to make all the recipes that I included in this roundup. I can't seem to pick which ones I like best. HA! If only I had a HUGE family, I could make so much more. Oh well. Guess I'm gonna have to narrow it down some. Perhaps you guys could help me decide?
That choice used to be so easy, too… Up until recently, I never even wondered what I was gonna cook on that day. It was always the same thing: smoked ham, mashed potatoes, carrots and green peas. To me, no Easter would be complete unless all of these were on the table. Nowadays, I like to change things up a bit. I  think I'm more a fan of lamb or turkey.
There's just one thing that hasn't really changed, though…
I would never, ever, consider not having chocolate on Easter. Because let's be honest. Easter is ALL about chocolate.
And bunnies… And chocolate!
---
MAIN
---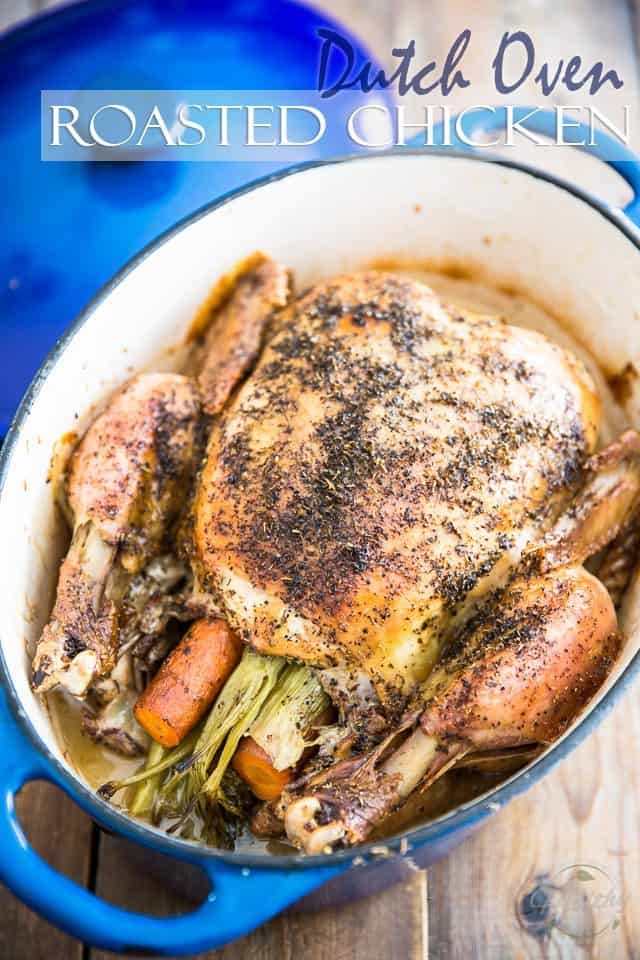 While Dutch Oven Roasted Chicken might not be the prettiest or fanciest, it most assuredly is the juiciest, moistest, tastiest, most delicious chicken I have eaten my entire life. And it's sooooo super easy to make, too!
Whether you've making chicken or turkey, I'm telling you, this Dutch Oven roasting method simply can't be beat.
---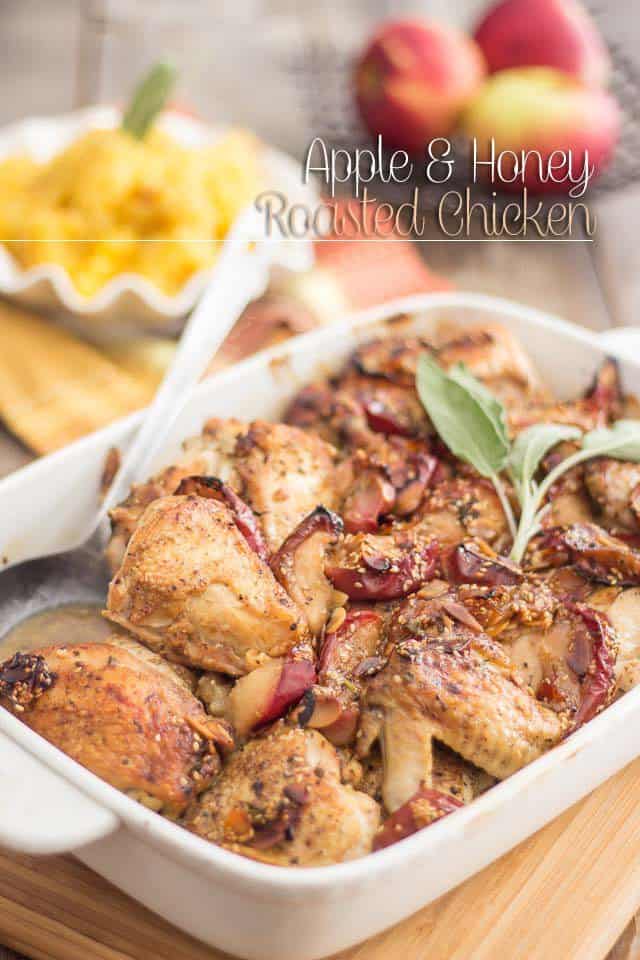 Juicy meat, crispy skin and amazing flavor combination: this Apple Honey Roasted Chicken sure is a nice change from your habitual roasted chicken recipe.
It sure would be an appropriate choice for Easter!
---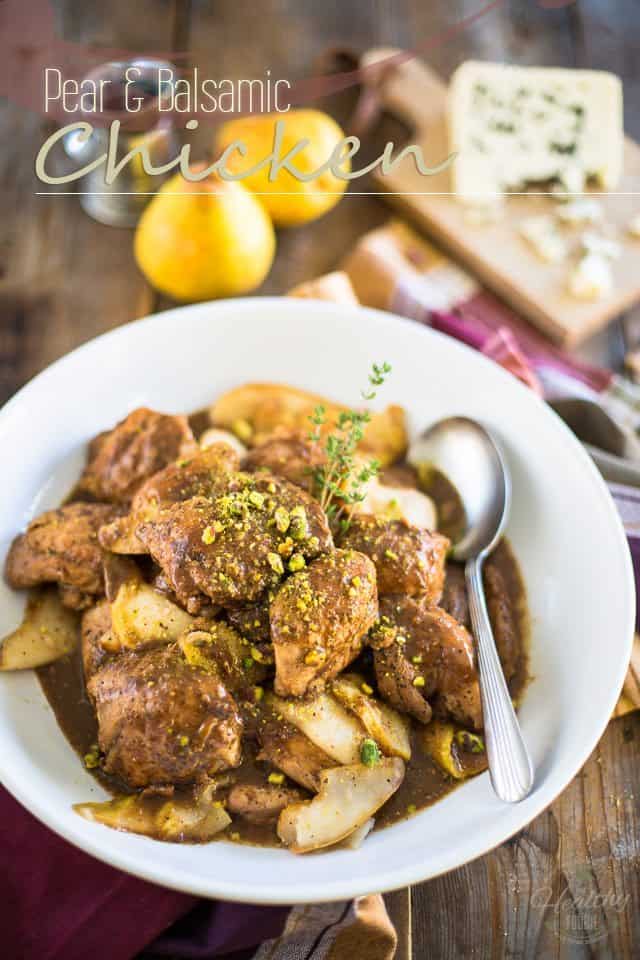 This Caramelized Pear and Balsamic Chicken recipe, despite being fairly easy to make, is truly outstanding as far as flavor is concerned. A definite must-try!
---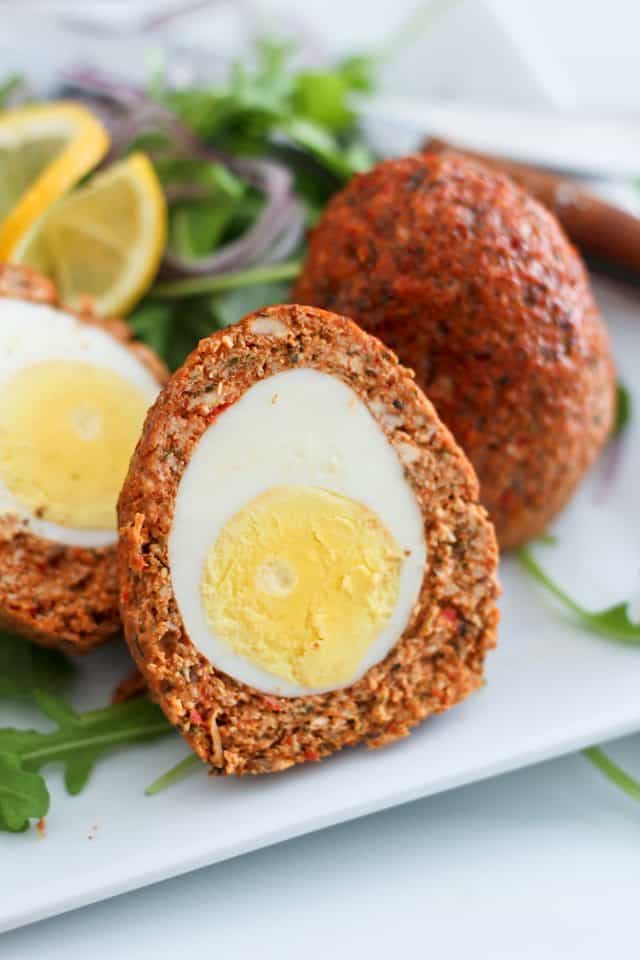 Chicken + Eggs equal Easter, don't they? For that reason alone, I think that these Chicken Scotch Eggs should be made on Easter day. And, well, because they're darn good, too!
---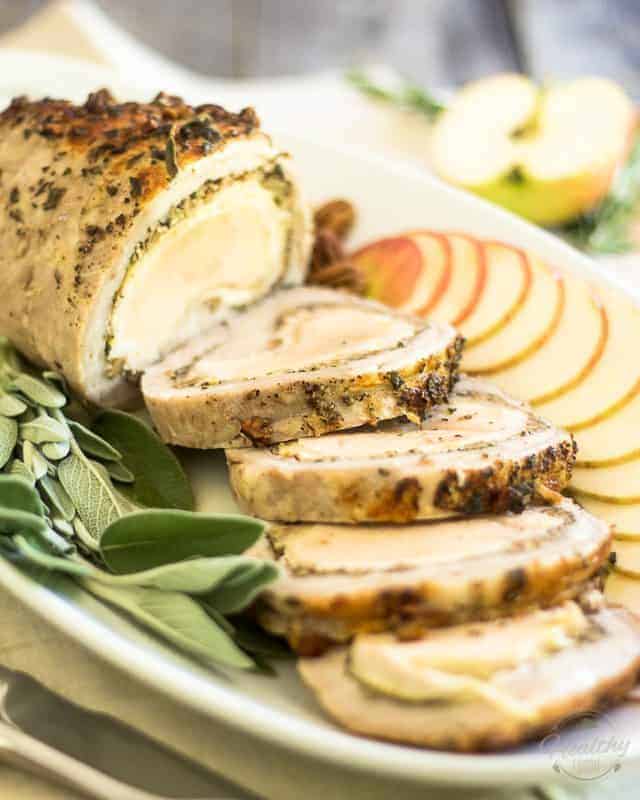 A tasty and tender pork loin, flattened, rolled and stuffed with a whole chicken breast, sliced apples, pecans and fresh herbs… A classic meat combination here in Quebec, this "reversed" Apple Pecan Coq-au-Porc is always sure to please!
I'm always happy when an occasion to whip it up arises. It certainly is one of my top contenders for the Easter menu this year…
---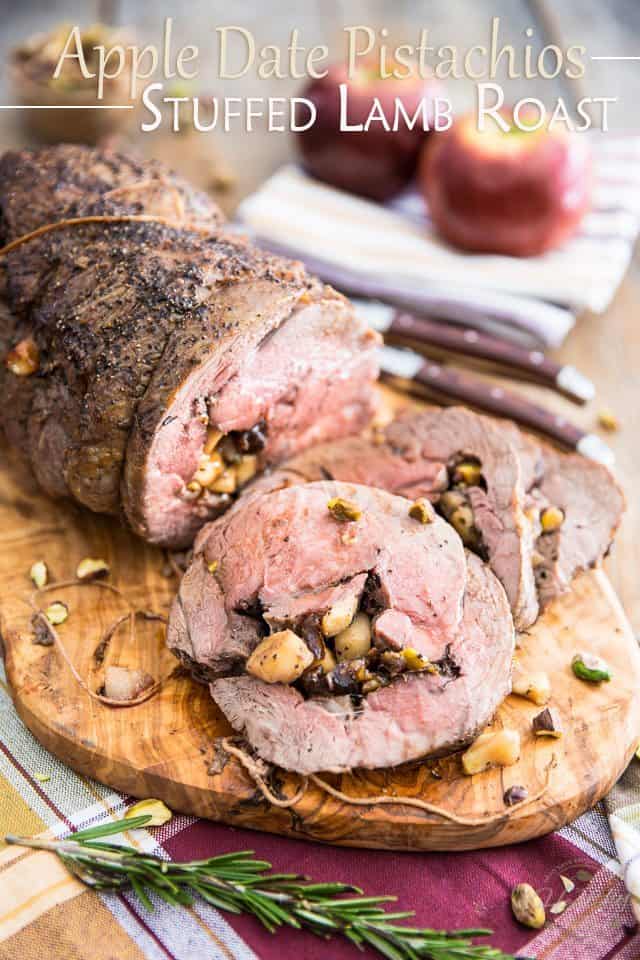 Why not do things a little differently this year and treat your loved ones to a juicy boneless leg of lamb that's been generously stuffed with chunks of sweet apples, dates and crunchy pistachios.
It's strikingly beautiful, delicious and not even as complicated to prepare as you might imagine!
---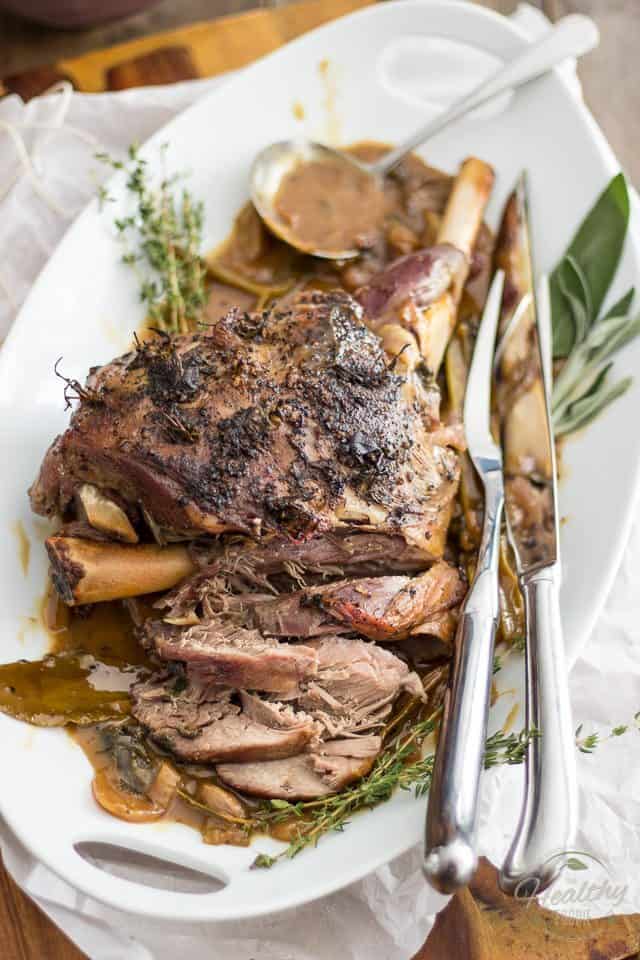 You could also take the guess work out of making Lamb Roast with this Simple Braised Leg of Lamb. Your success and satisfaction (as well as that of your guests) are guaranteed!
---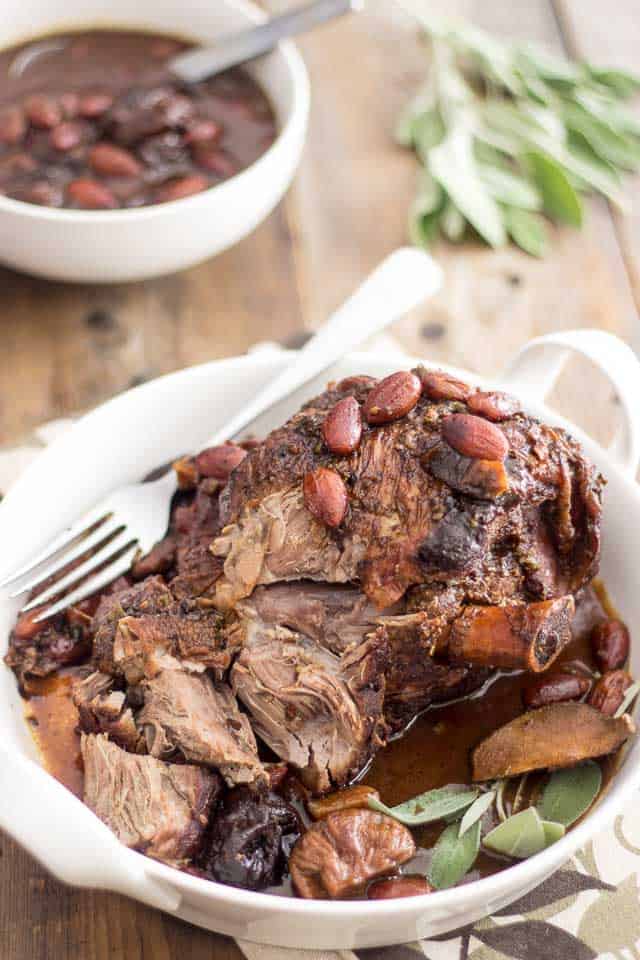 This Braised Leg of Lamb with Dried Prunes and Toasted Almonds offers a perfect balance between flavor and texture, where sweet & salty meet creamy & crunchy.
Definitely a flavor combination that's perfectly well suited to the occasion!
---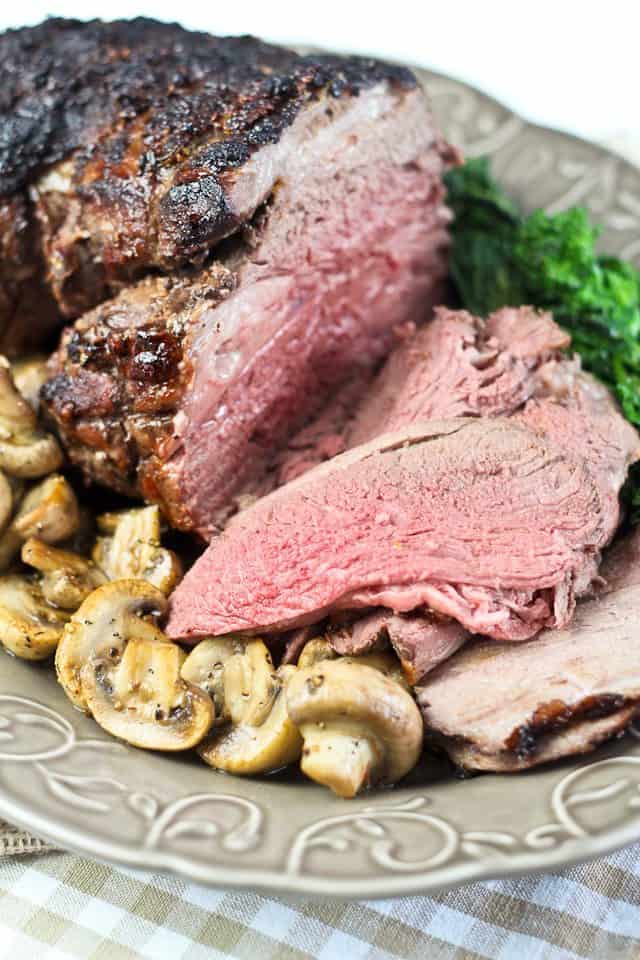 Delicious, tender and juicy boneless leg of lamb infused with a fragrant, sweet and spicy orange rosemary and garlic rub.
Another very strong contender!
---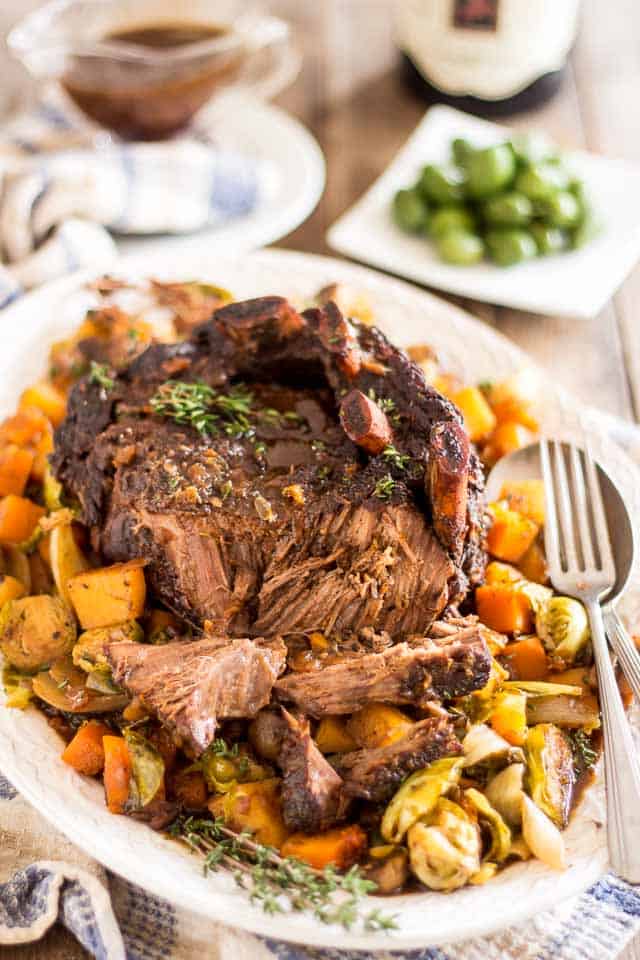 This Maple Balsamic Braised Cross Rib Roast is elegant enough to be worthy of special occasions, such as Easter (wink wink) yet easy enough to make for a quiet dinner with the family
---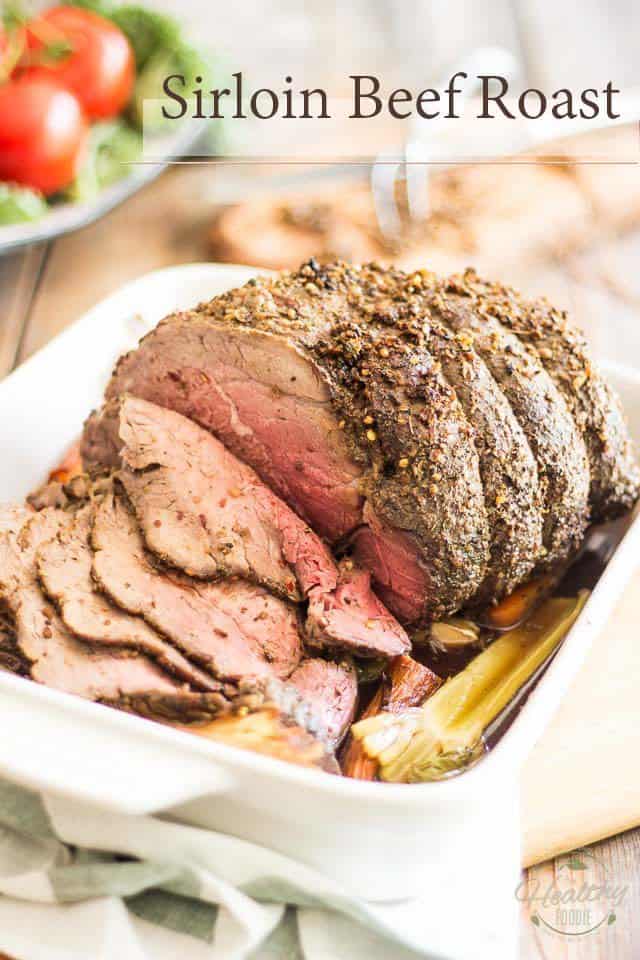 Wow your guests and cook the Perfect Sirloin Beef Roast every single time with this easy, foolproof cooking technique.
---
SIDES
---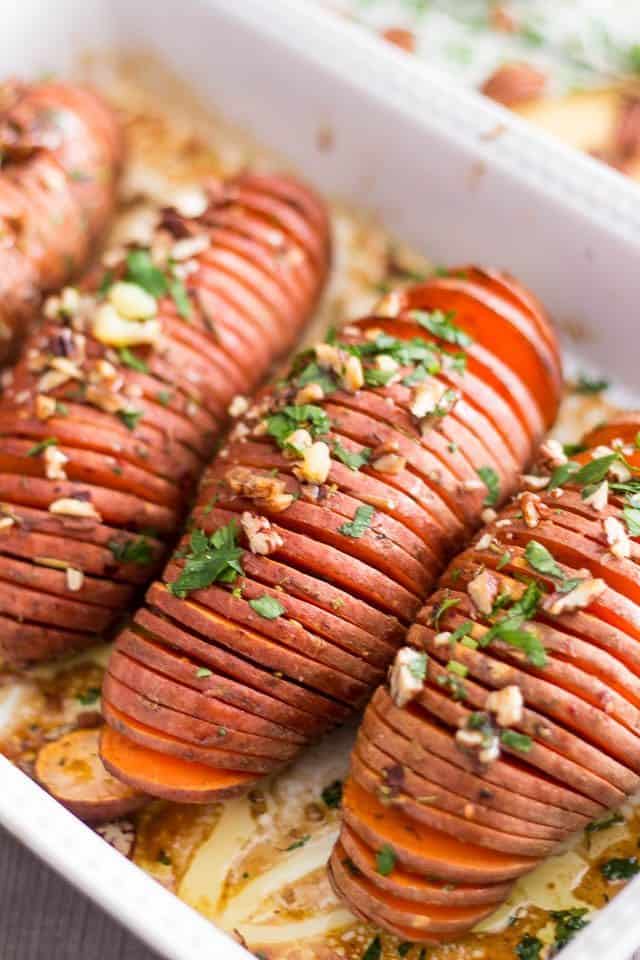 Impress your family members and loved ones with these stunning and elegant looking baked sweet potatoes.
Check the post to learn how to easily make Hasselback Potatoes with a very simple trick, and then kick them up a notch to make them Easter worthy!
---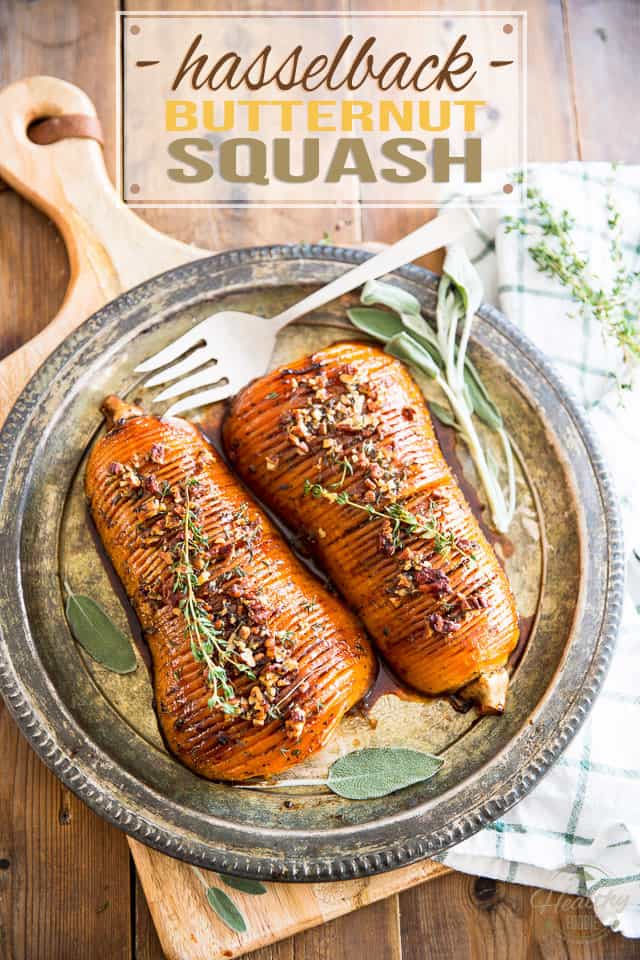 If sweet potatoes aren't your things, or if you really want to kick things up a notch, then check this one out! As elegant as it is delicious, this Honey Glazed Hasselback Butternut Squash is guaranteed to be the star of any dinner table.
---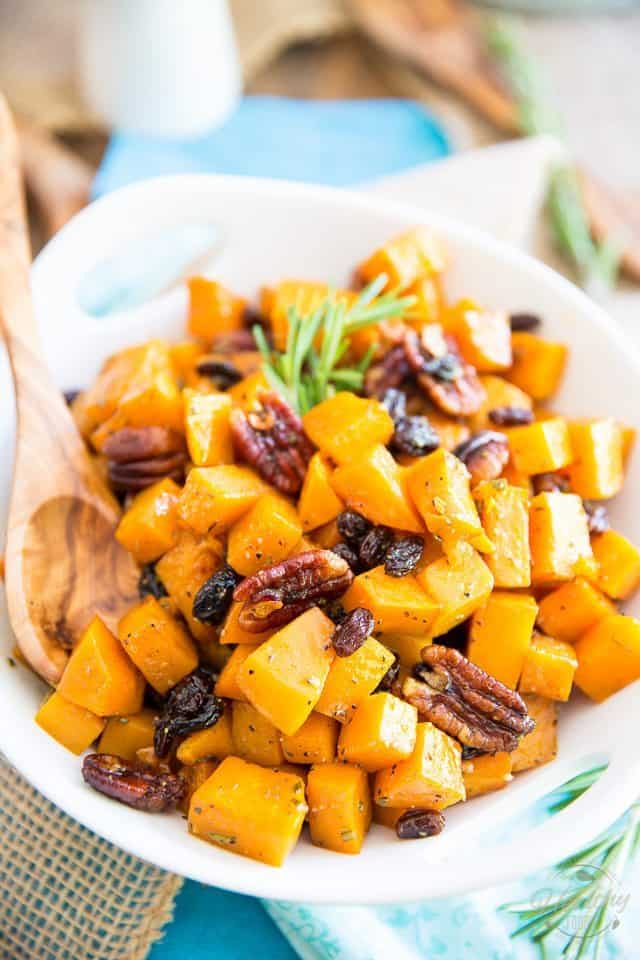 This Candied Butternut Squash is so tasty, I swear you don't even need to be a fan of squash to enjoy it! It goes good with practically everything, any time of day!
Of course, it would be absolutely perfect for Easter.
---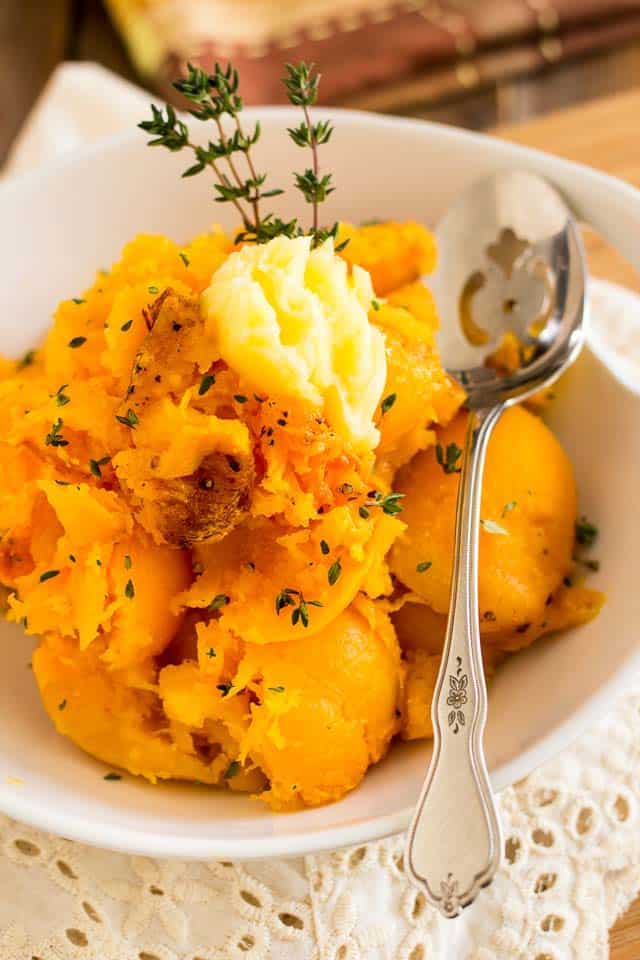 Now this would be one of my top and most popular recipes of all times: to this day it has been pinned close to 200 thousand times! Mind you, I can very well understand why.
So simple yet so elegant, this rustic Oven Roasted Butternut Squash mash is a tasty and versatile side dish that goes good with just about anything, any time of day!
Guaranteed to impress your guests, yet so easy to make, it won't eat up much of your precious time at all. But that, nobody needs to know…
---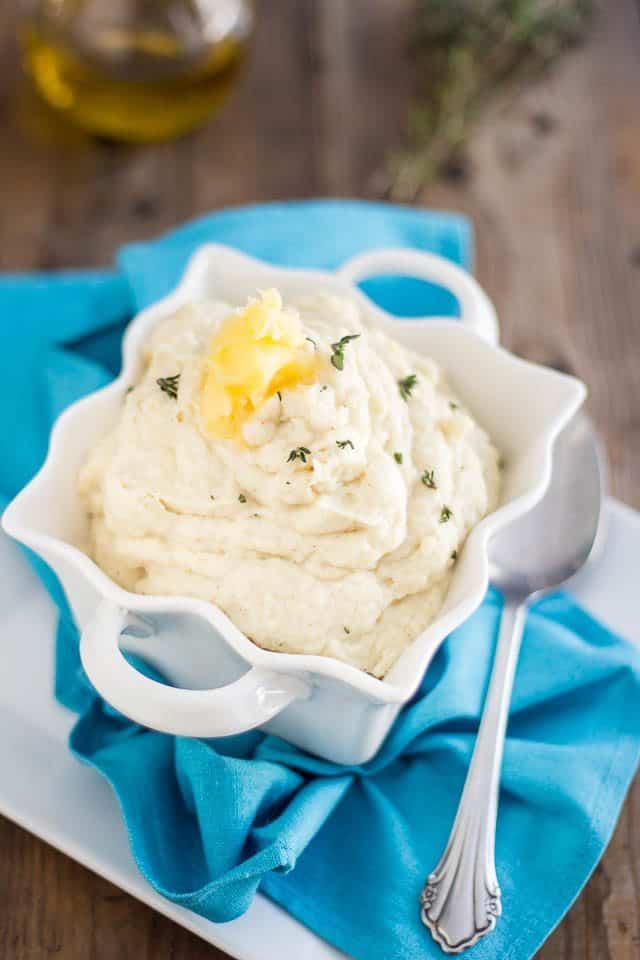 Remember how I said that it used to be that I absolutely HAD to have mashed potatoes on the table on Easter day. Not anymore!
I think this cauliflower mash is even better than mashed potatoes. No word of a lie. Find out why this is the The Best Cauliflower Mash Ever. A very simple step makes all the difference in the world!
---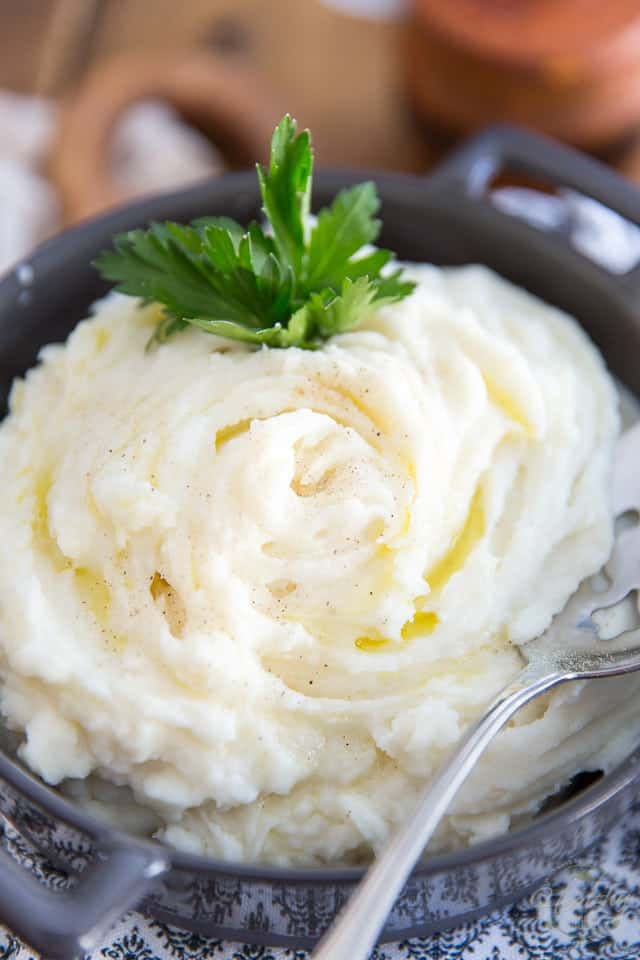 If you, however, still can't imagine Easter without including mashed potatoes on the menu, well, I've got you covered! This lighter, healthier version might very well be what you've been looking for all your life! This mash, I'm telling you, it really has all of the flavor but doesn't rely on heavy cream or butter to deliver it…
And did I mention they're super light, fluffy and creamy? Dreeeeeamy! 
---
Brussels Sprouts are another must for me on my Easter menu. And since Easter also happens to be in the springtime, which in my neck of the woods, is also synonymous with maple syrup, it's only natural that these Sesame Maple Glazed Brussels Sprouts and Carrots – a very unique twist and flavor combo for totally classic veggies – get a prime spot on my table that day!
---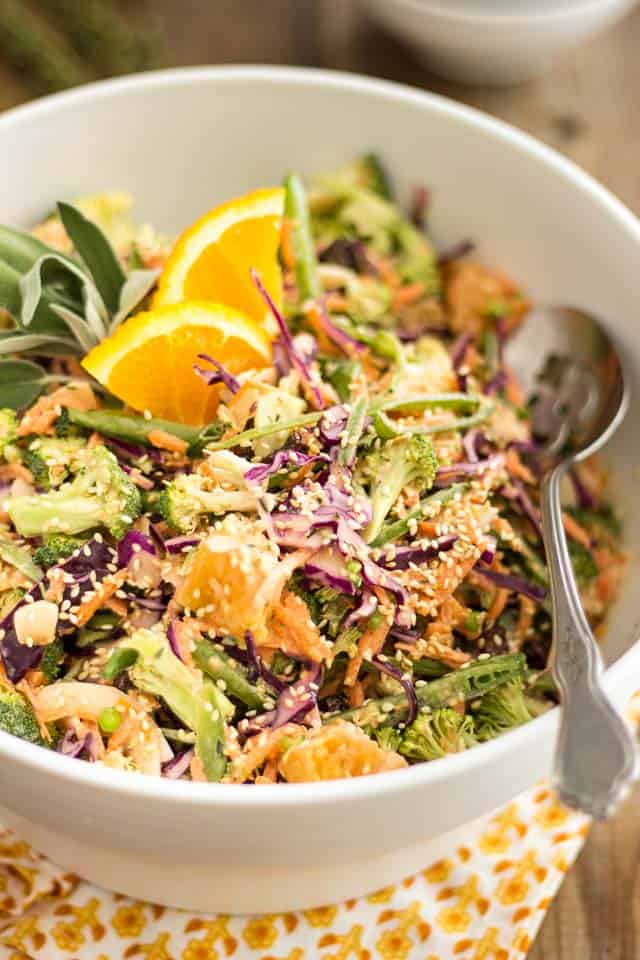 This Broccoli Carrot and Orange Slaw is not only delicious, but it's one of those sturdy salads that will keep well in the fridge for up to a week.
Another great side that can be made ahead of time. That's never a bad thing.
---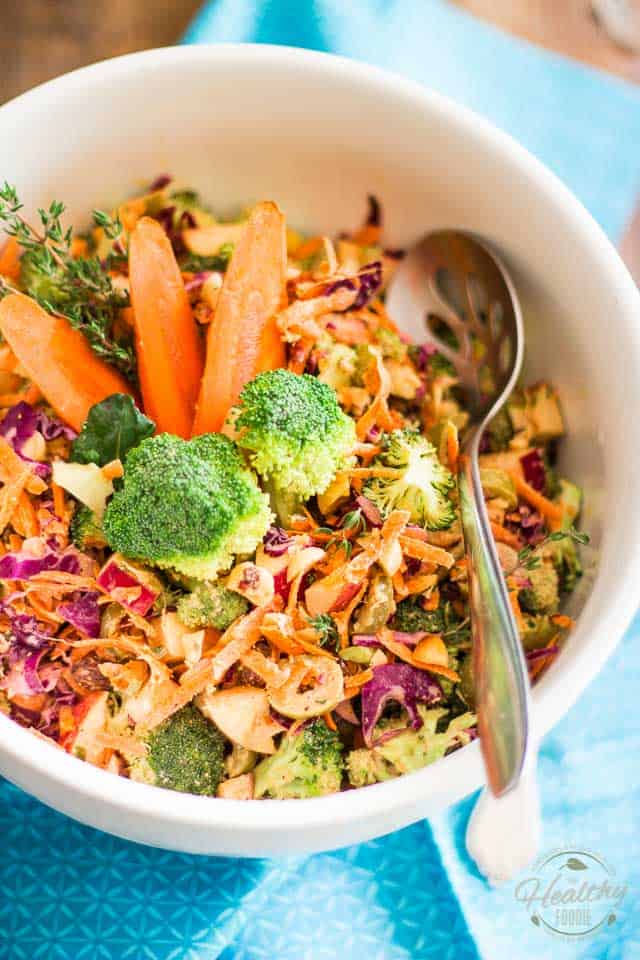 This Broccoli and Carrot Salad keeps fresh for so long and stays crisp and delicious under such "extreme" circumstances, it's almost magic!
You'll can whip up a batch on the week-end and have it ready to eat all week!
---
DESSERT
---
Ha! And now for the CHOCOLATE!!!
It doesn't get much better than this, really. Biting into this lusciously creamy Paleo Chocolate Truffle Cake feels and tastes just like you're eating rich and creamy Chocolate Truffles with a fork… A DREAM!
---
If you're looking for a chocolate cake recipe that's both delicious and healthy, look no further. This is it right here: the richest, creamiest, most decadent paleo chocolate cake, EVER!
---
If a layer cake is more like what you're after, then let me interest you in this one. Entirely free of refined sugar, dairy, grains or gluten, this Paleo Zucchini Chocolate Cake is crazy fudge-y and chocolate-y and plain delicious!
---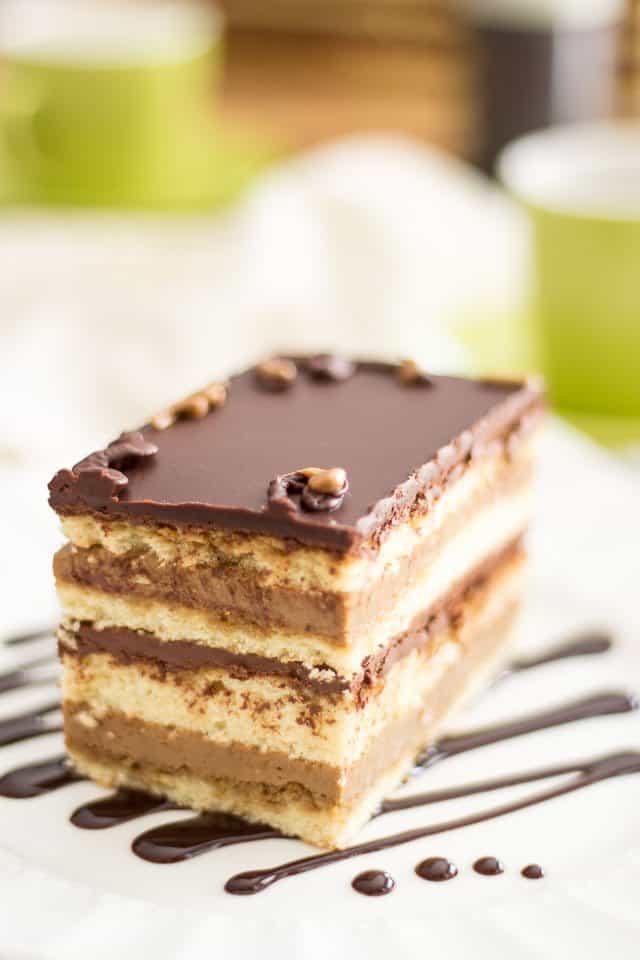 If you're willing to spend a great chunk of time in the kitchen to work on a special Easter dessert, this Paleo Opera Cake would definitely earn you many, many ooooohs and aaaaaaahs…
It seriously tastes just like the finest traditional Opera cakes of this world but contains no grains, no dairy and no refined sugar. Honestly, it's so good, it's worth every single calorie and every single second you'll spend working on it.
And hey, about them extra calories… I'm sure you can think of many ways to burn them off!
---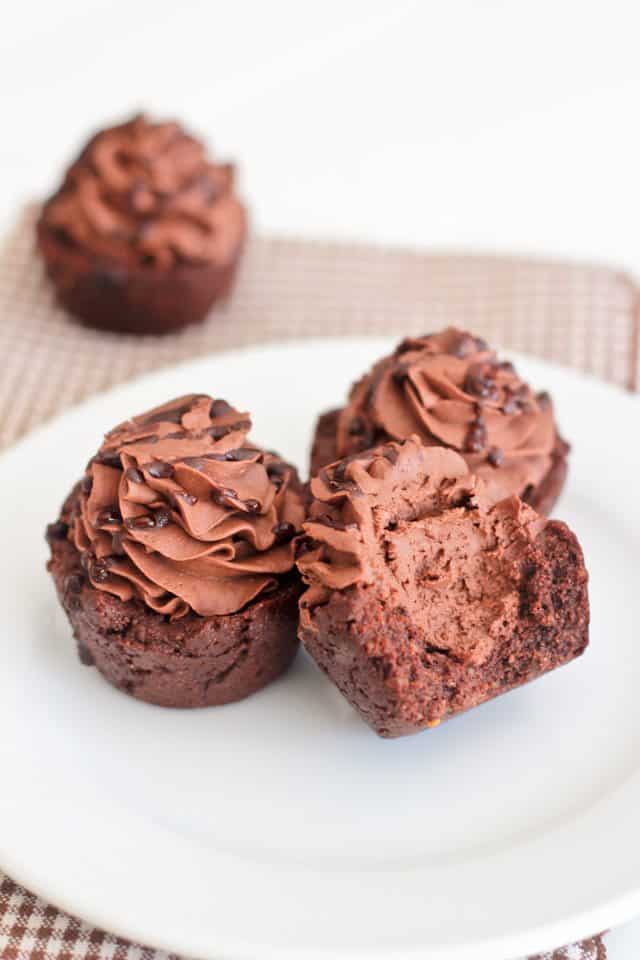 One of my favorite creations ever! Don't even bother telling people that these are sugar free, grain free and dairy free. They won't believe you. Just tell them they taste amazing. That's all they need to know!
---
LOOK AWAY!!!
---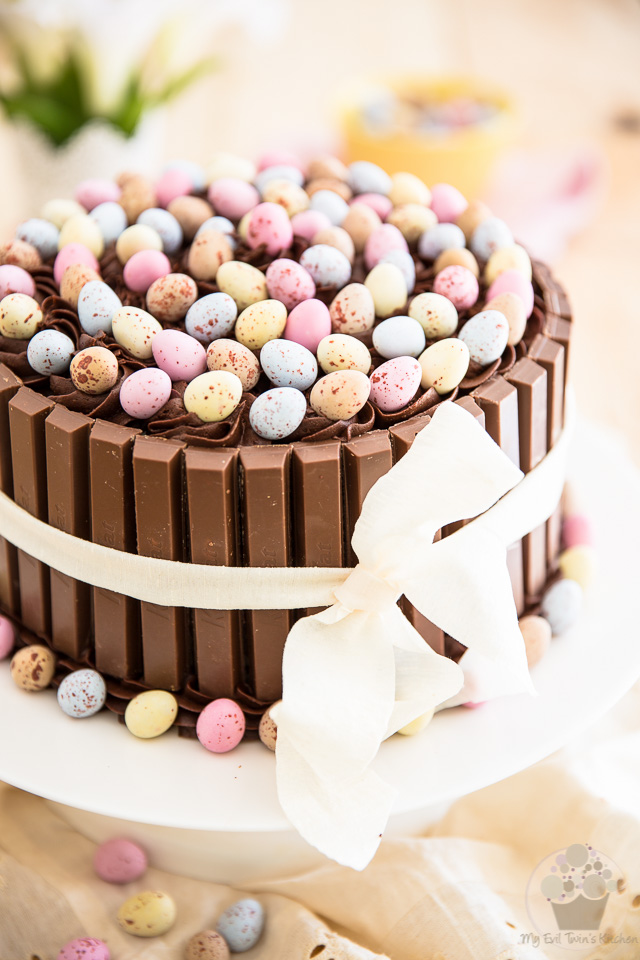 Finally, if you want to truly indulge and throw all caution out the window on this special day, check out what My Evil Twin whipped up last year…
Just remember, one bite won't kill you but don't make it a habit, alright? My Evil Twin is not someone that I would recommend you hang with on a regular basis… She is really evil, you know. Really, really evil!
Don't say I haven't warned you!