30 Squeaky Clean Recipes for your 30 Day Clean Eating Challenge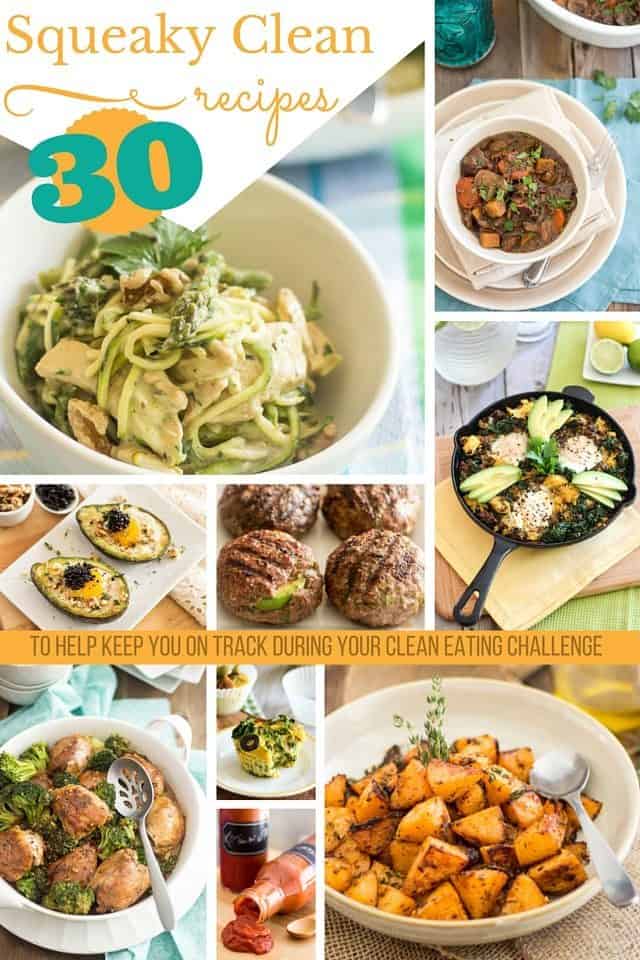 I know a lot of you are taking the Whole30® challenge this January, so I thought I would help you get inspired in the kitchen by sharing 30 of my favorite Squeaky Clean recipes with you.
I know 30 may seem like a lot, but I thought 30 recipes for a 30 day challenge sounded like a great plan. Besides, believe it or not, I had a hard time narrowing it down to "just" 30… I could've easily added twice as much!
That being said, since I'll be sharing a lot of content today, I suggest we cut to the chase and get right on to it. But before I go, I just want to take a moment to congratulate you on your efforts thus far. I hope that your challenge is going super well and wish you continued success for the remainder of the month.
Like I always say: It's only food, and it's only 30 days. You totally got this! 
Oh, and for those of you who aren't currently taking the challenge, you can still check out the recipes, you know. This post is NOT going to auto-destruct just as soon as you start scrolling down!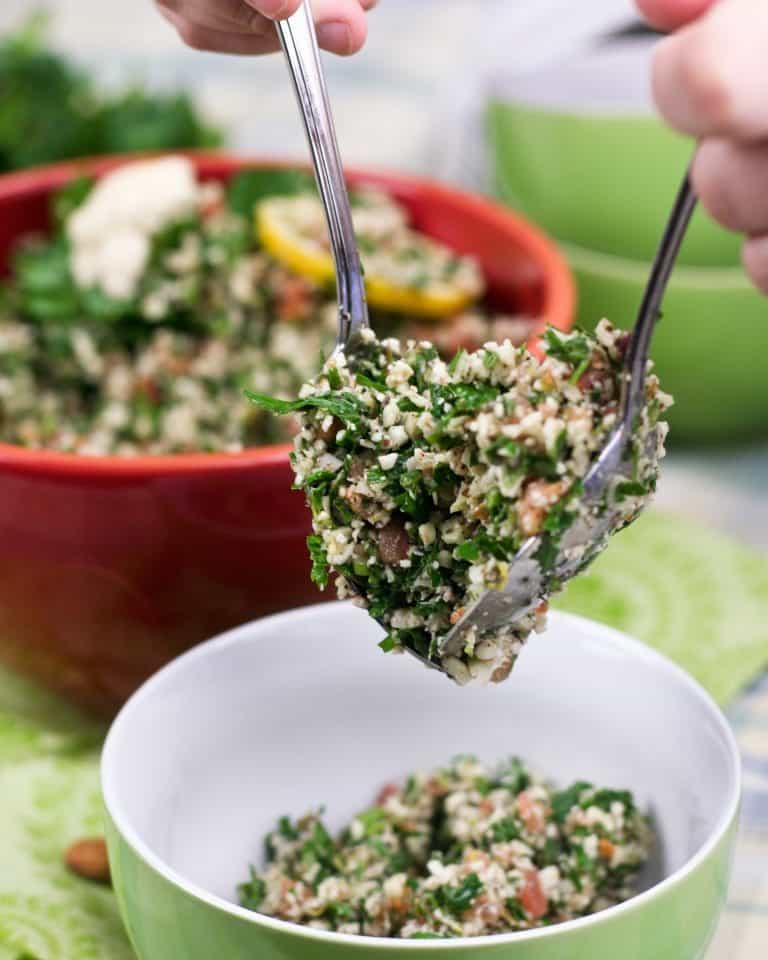 This Cauliflower Tabouleh is an amazing alternative for those who can't or do not wish to add grains to their diet. In fact, it is so good, you may end up preferring it to the real thing, even if you're a real big fan of bulgur wheat.
---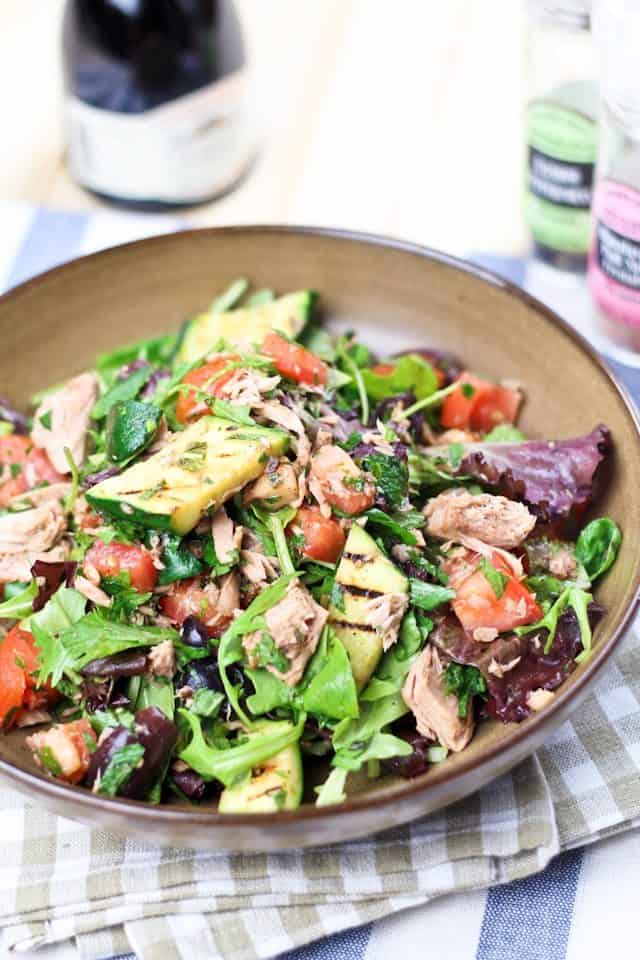 A super tasty and elegant salad that you can throw together in minutes. Perfect way to keep things healthy even when you're in a hurry or lack inspiration!
---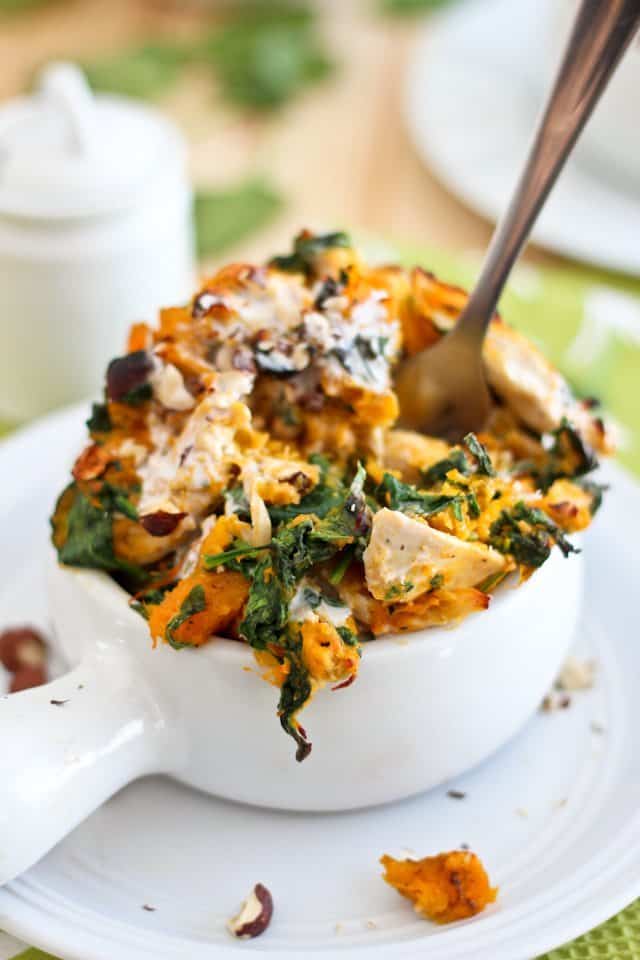 Comforting, filling, heavenly delicious… I can't think of better words to describe this creamy chicken, spinach and butternut squash casserole.
You'll want to make it over and over again and it may very well become your favorite breakfast in the whole wide world!
---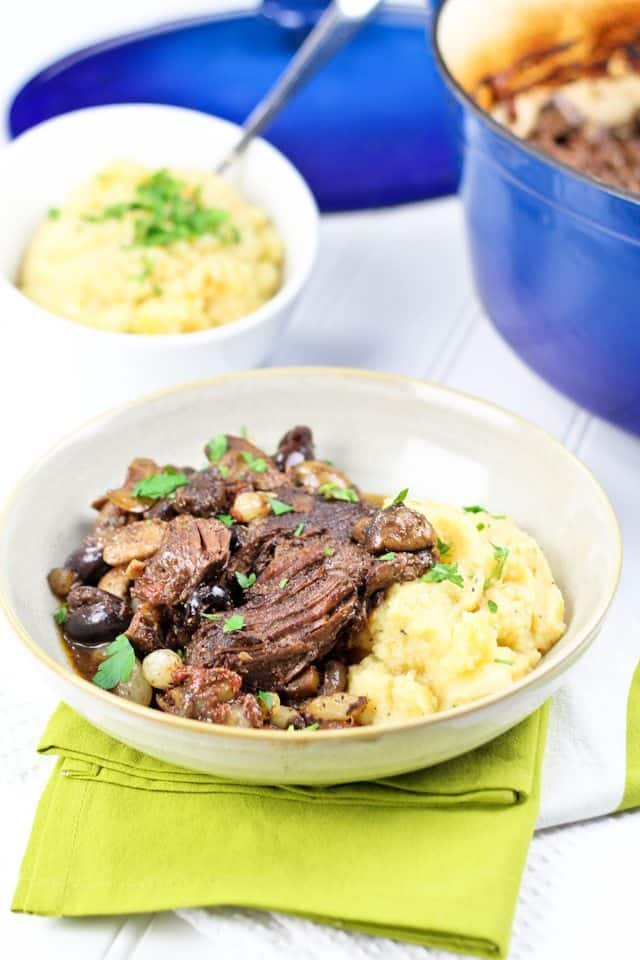 The best Braised Beef Blade Roast I've ever had. Cooked for hours in a tomato and olive sauce, served with a side of Cauliflower and Turnip Mash.
You'll be praying for leftovers, so you can have some more the next day, and hopefully the one after that, too!
---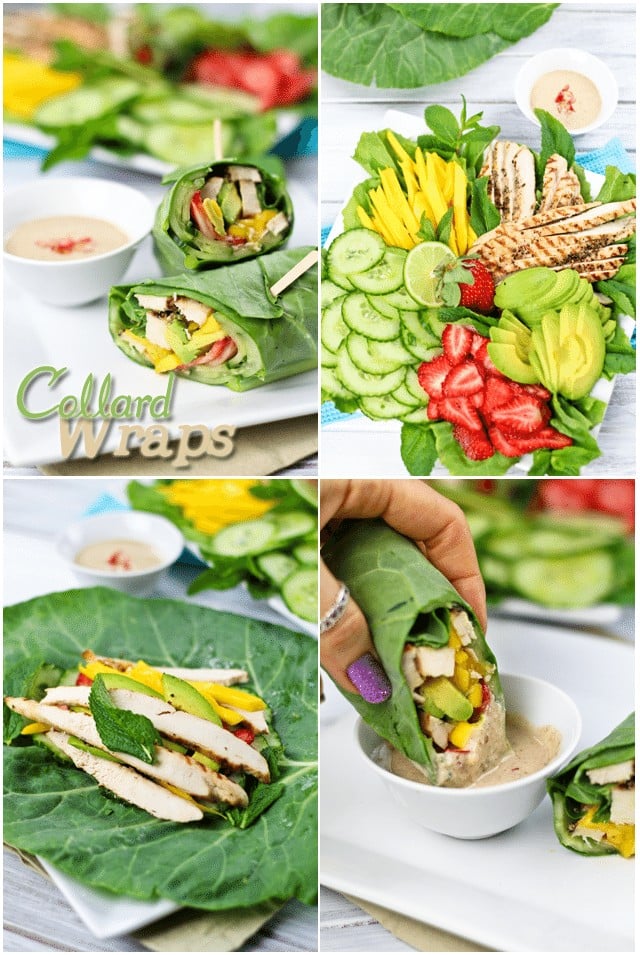 These collard wraps are filled with nothing but delicious and nutritious ingredients that'll do your body good.
Try them with the Satay Style Dipping Sauce. A match made in heaven!
---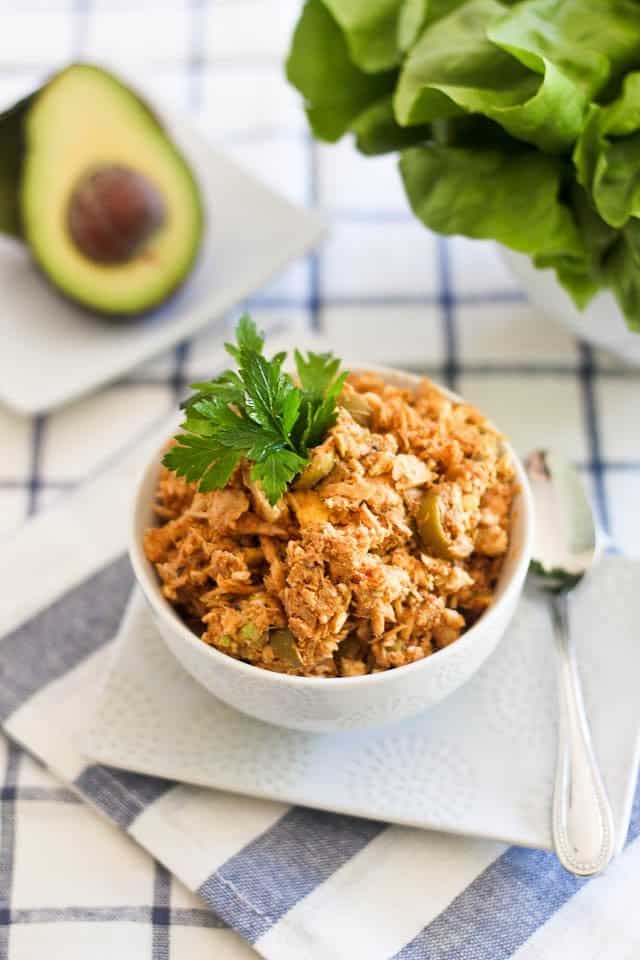 Paleo Friendly and Whole30 compliant, this Tuna Avocado Lettuce Wrap is my "ultimate-emergency-go-to-recipe" for those days when I'm in a pinch.
So simple, yet so nutritious and insanely tasty!
---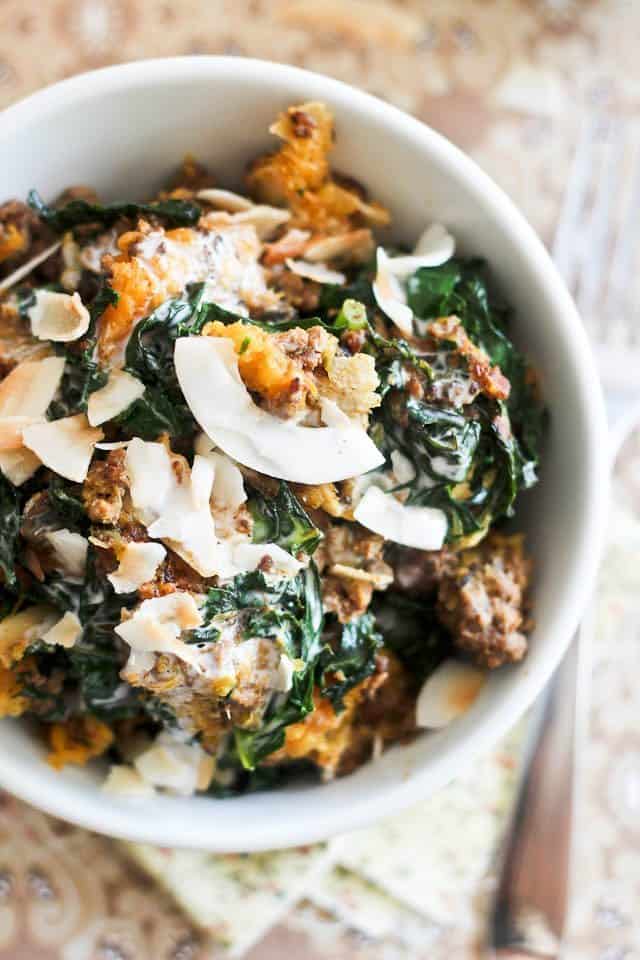 Breakfast in a bowl, paleo style! Ground beef, butternut squash and kale, combined with a touch of coconut milk. What a great and delicious way to start the day! Or continue it…or end it! 
Seriously, feel free to enjoy this dish any time of day you may prefer.
---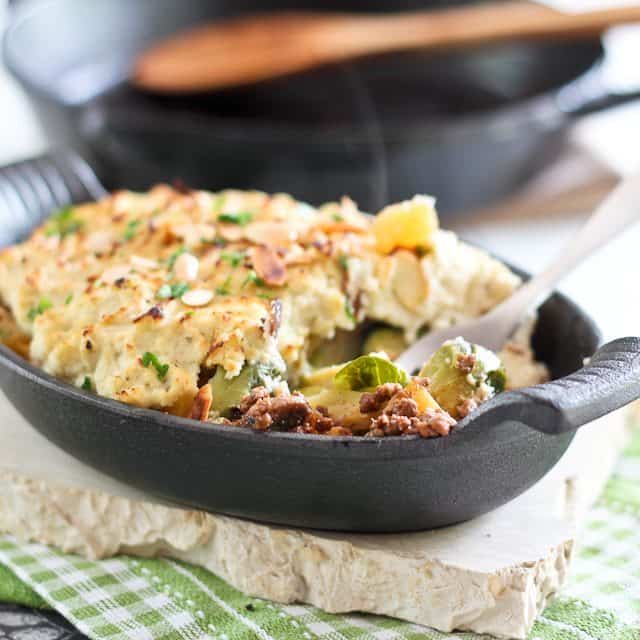 Move over Shepherd's Pie! The good ole classic has absolutely nothing on this deliciously nutritious Paleo version.
Loaded with Brussels sprouts, rutabaga and crunchy almonds, topped with a delicious and creamy cauli-mash, this revisited Shepherd's Pie is guaranteed to win you over.
---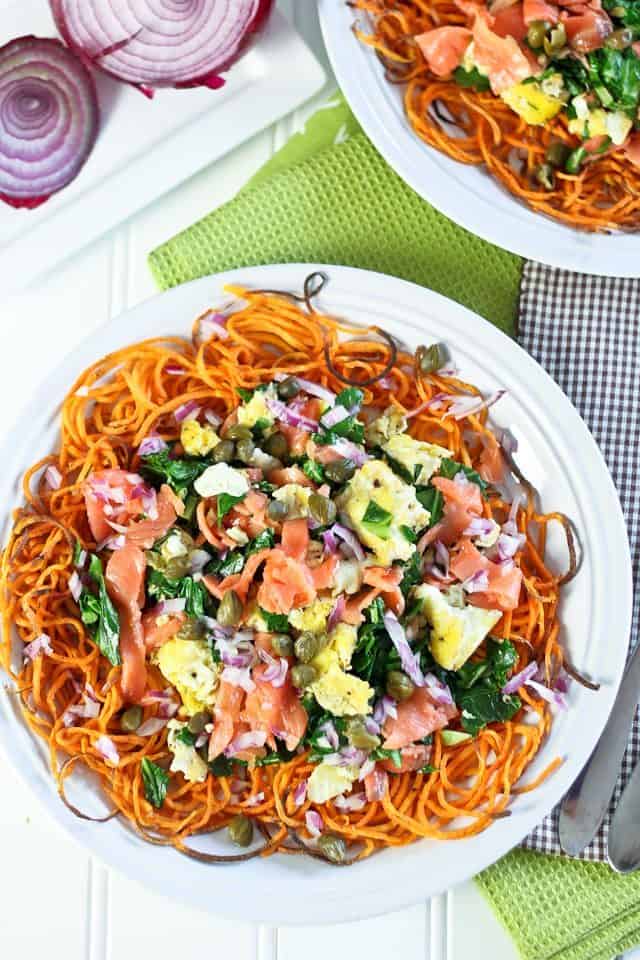 A true delight for the eyes, this dish is twice as tasty as it is colorful. Can you think of a more delicious, nutritious and cheerful way to start your day?
---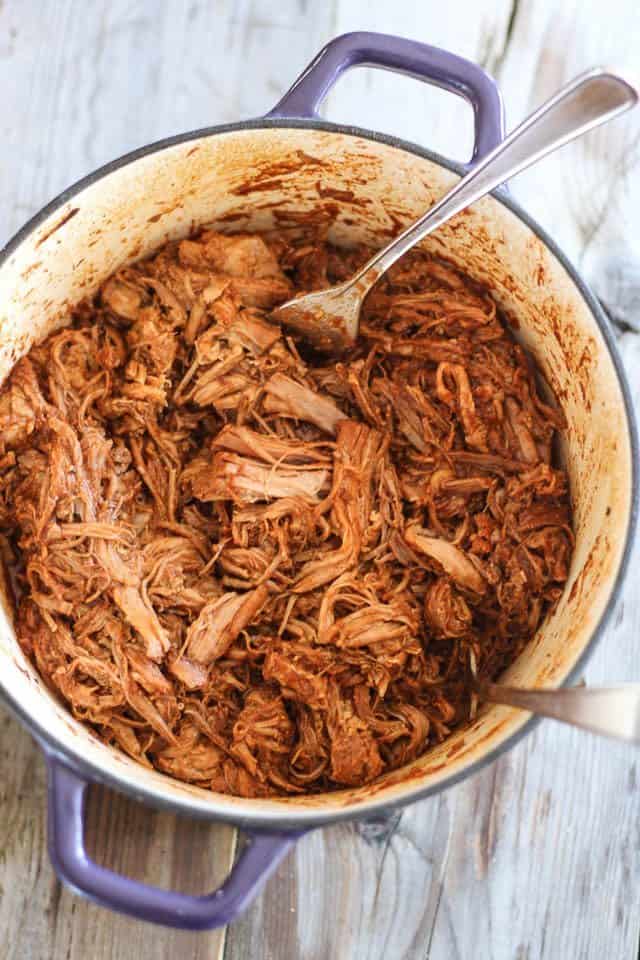 Made entirely from scratch, yes, that means the BBQ sauce, too, this pulled pork recipe is simply "throw-you-off-your-chair" delicious.
Squeaky Clean Comfort food to the 10th power!
---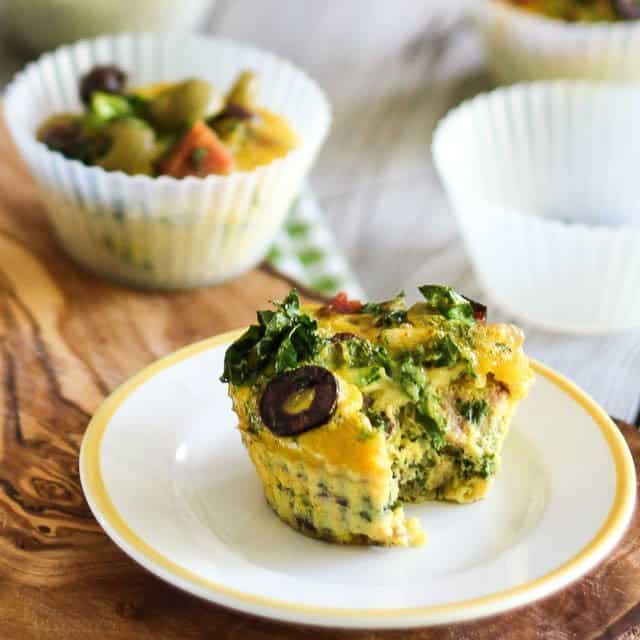 These frittata cups are not only super tasty and nutritious, they are also extremely easy to make! Delicious hot or cold, they make for an amazing breakfast, lunch, dinner or snack.
---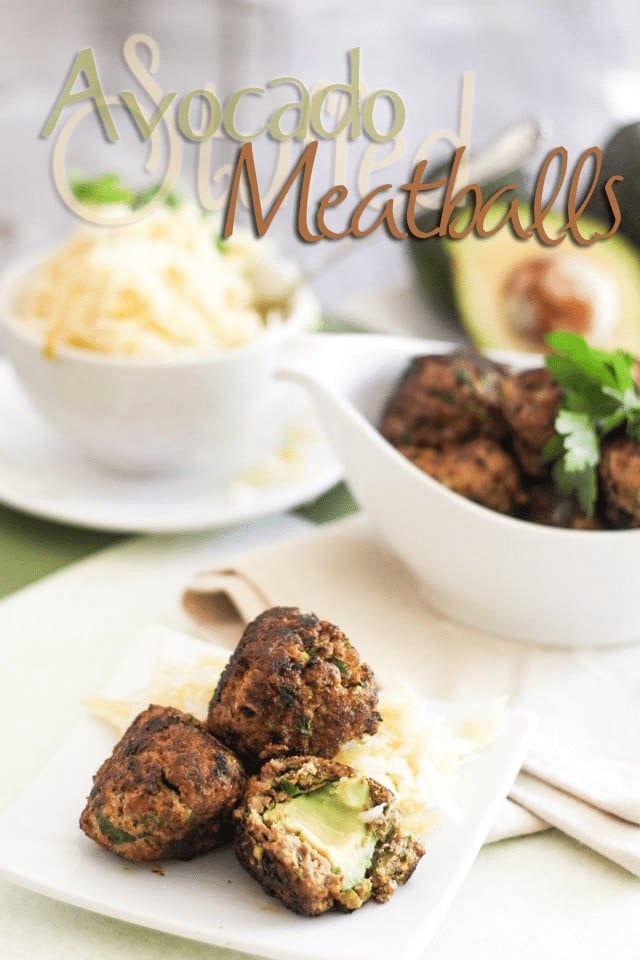 A crazy flavorful, crispy and meaty shell that hides a warm and creamy avocado center…a meatball like none I've had before.
---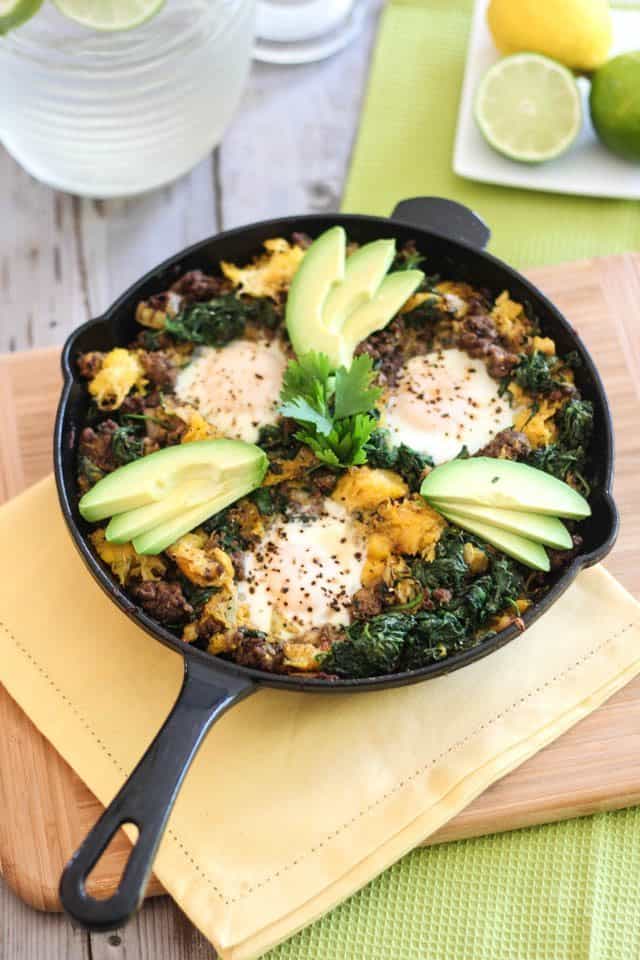 Inspired by George Bryant, this warm and comforting mixture of ground beef, butternut squash, spinach, eggs and avocado. A surefire way to start, or end, your day right!
---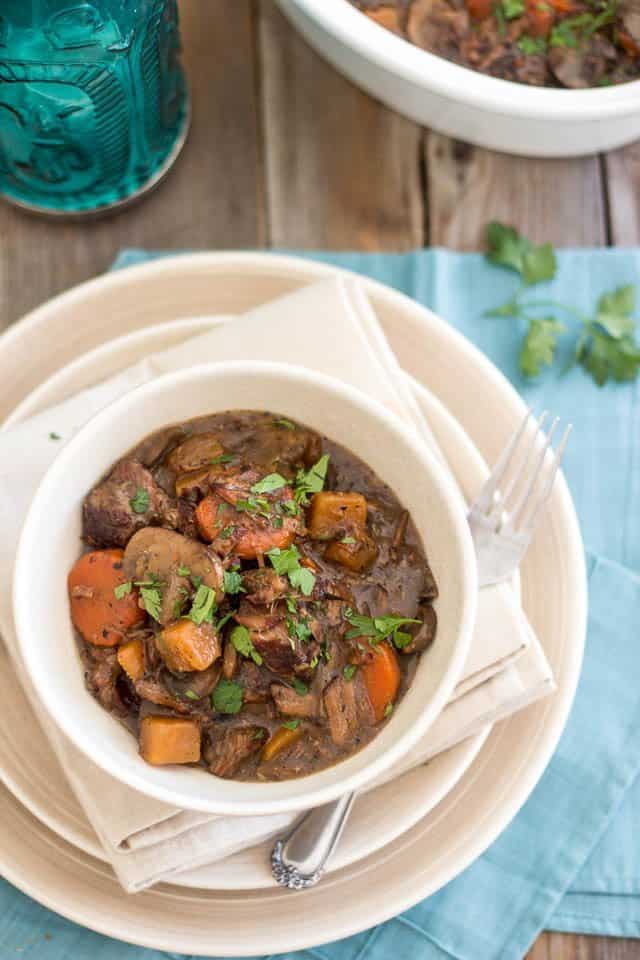 This Slow Cooker Beef Bourguignon might be Squeaky Clean, but it truly doesn't lack in the flavor department. Bound to become a regular, that's for sure!
---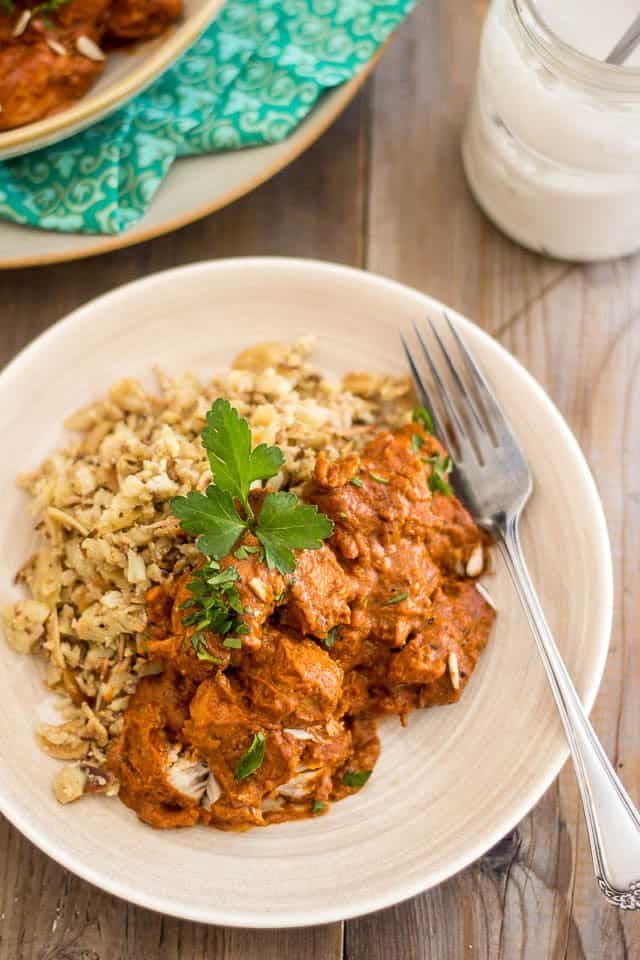 This West African Chicken Stew, inspired by the great Melissa Joulwan, has so much to offer in the flavor department, it will no doubt magically transport you to a beautiful exotic place.
---

This classy, elegant looking Sweet Potato and Ground Beef Pie hides a deliciously healthy dish that is so easy to make and offers so many possibilities, it'll instantly become a favorite, clean eating challenge or not!
Of course, you'll want to omit the cheese if doing the Whole30, but I swear it'll be just as good and will make your taste buds sing just as loud.
---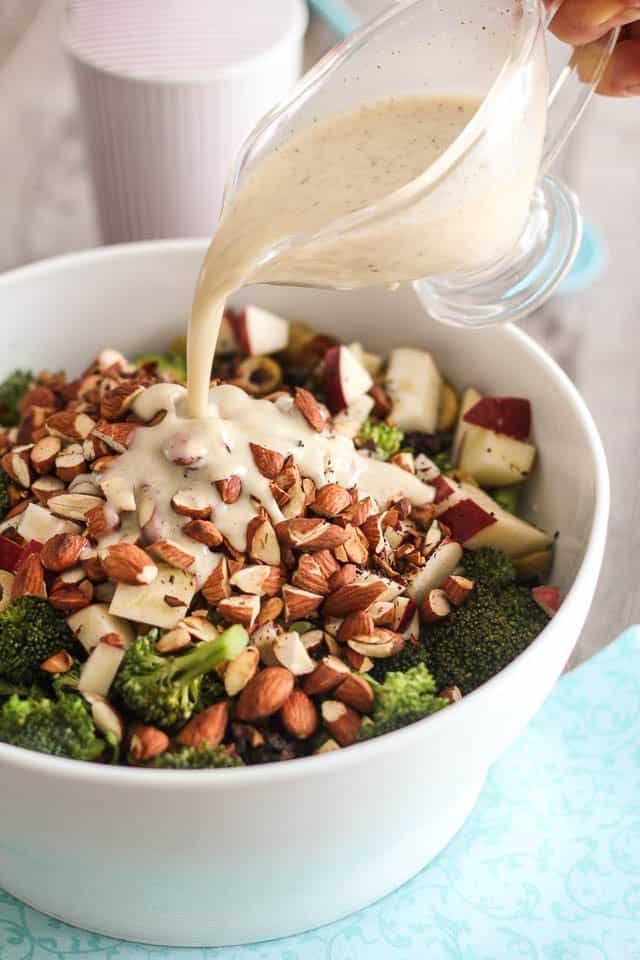 Broccoli, Almonds, Apple, Green Olives, Dates and Bacon unite with a creamy, zesty vinaigrette to create a deliciously addictive and nutritious salad.
You won't be able to stop after one bite!
---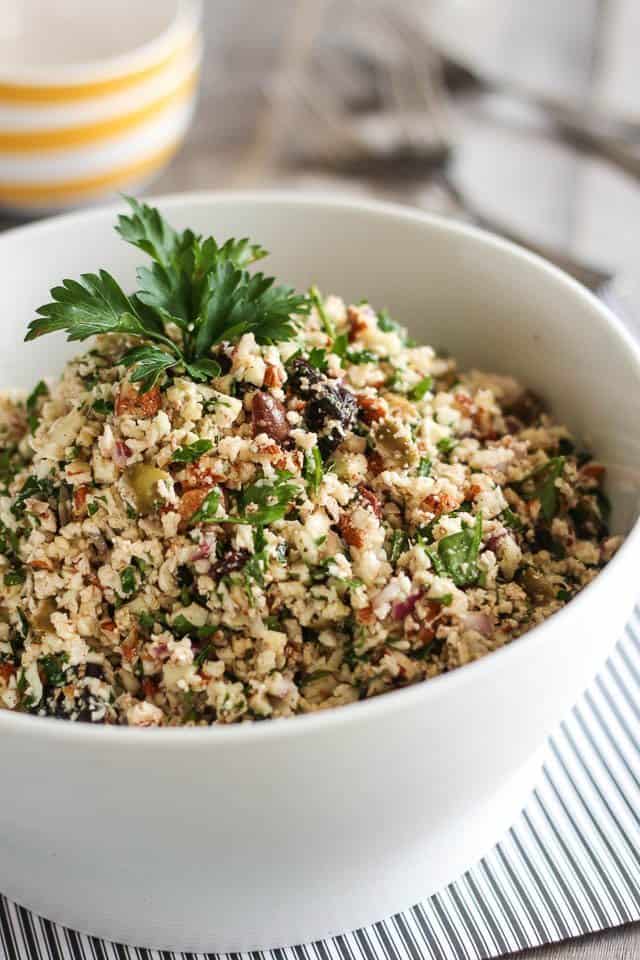 This cauliflower salad is a true explosion of textures and flavors: chopped almonds and dried fruits join black and green olives to create the tastiest combo!
---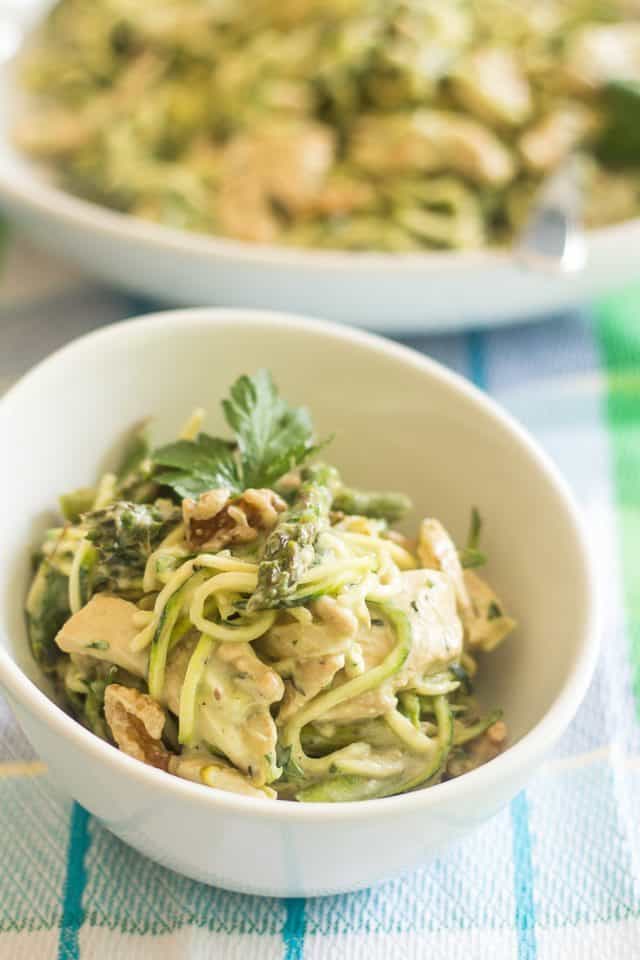 Soft zucchini "noodles" covered in a rich and creamy avocado sauce with hearty pieces of chicken and crisp asparagus. Clean eating never tasted better!
---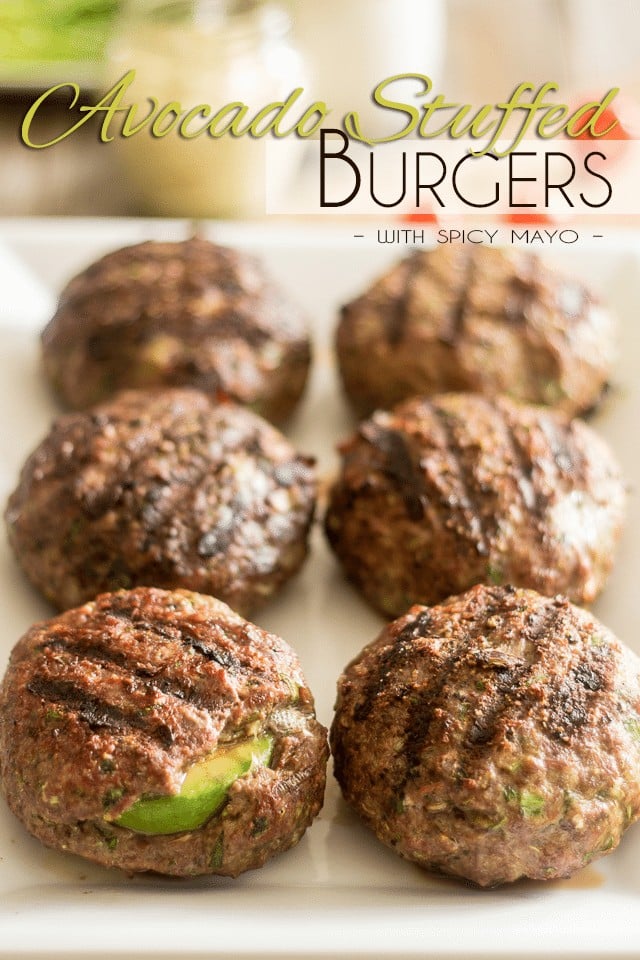 Burgers just don't get any better than this! Stuffed with creamy avocado and smooth, spicy mayo, this is a beef patty that's sure to satisfy your hunger!
---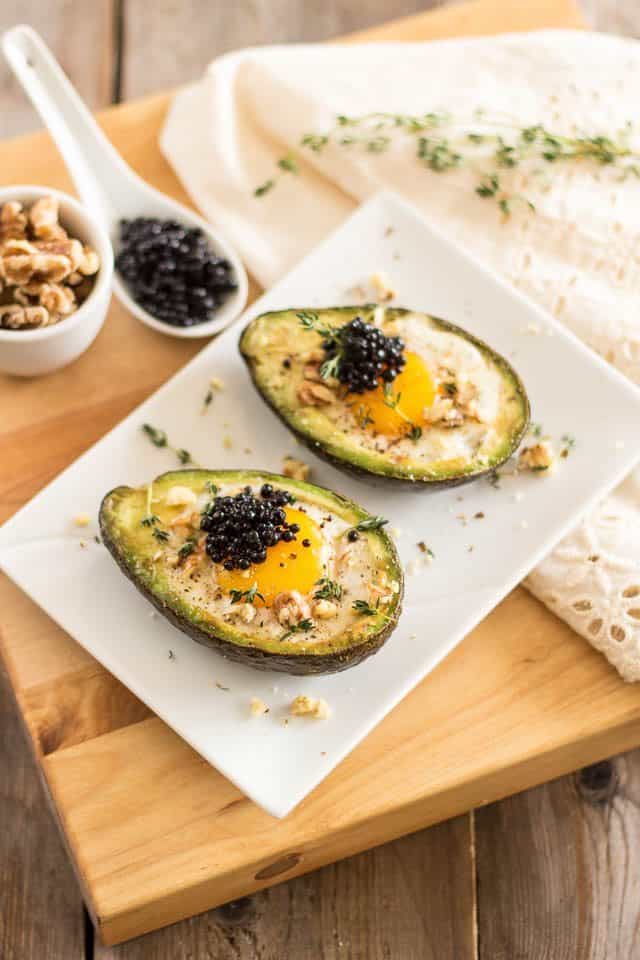 Think baked eggs are dry and chewy and the yolks always get way overcooked? Wait 'til you try this technique! No oven needed either… BONUS!
---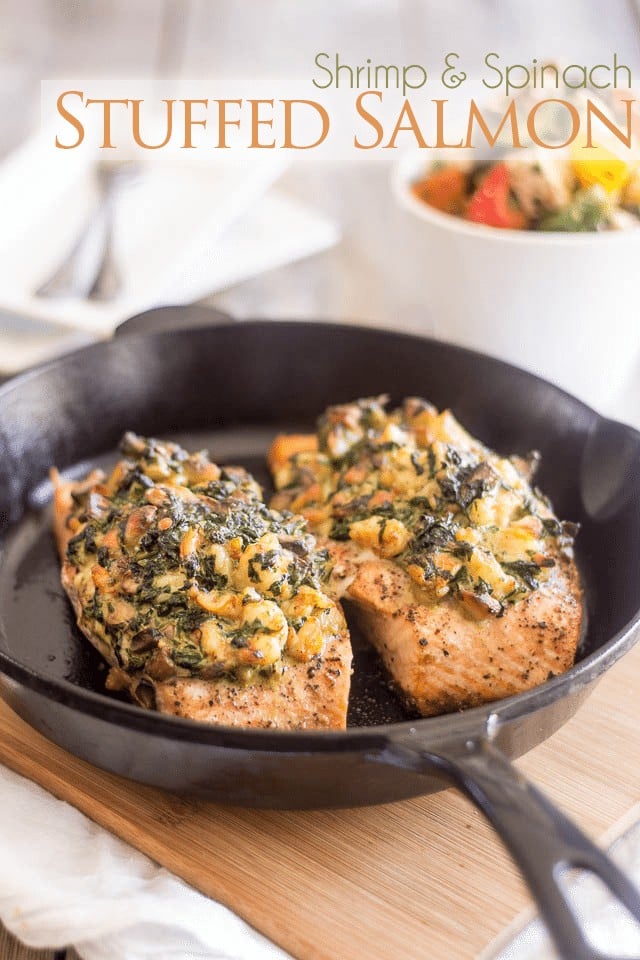 This Shrimp and Spinach Stuffed Salmon is so good and looks so elegant, it's well worthy of being served to special guests. They'll never have to know just how easy it was to make…
---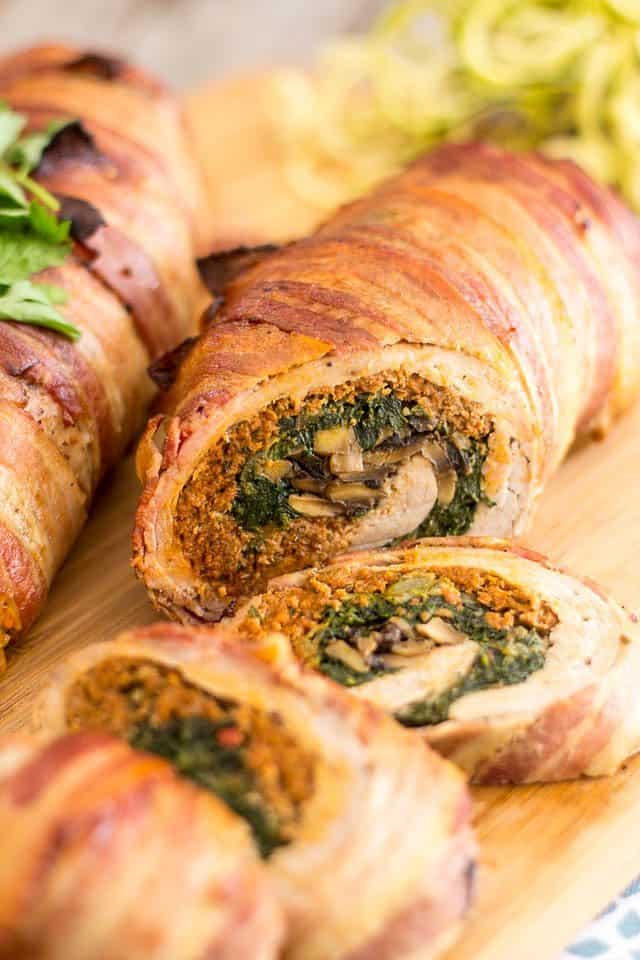 Juicy pork tenderloin stuffed with spicy Italian sausage, spinach and mushrooms, all wrapped up in smokey, crispy bacon.
Pork heaven for any pork lover!
---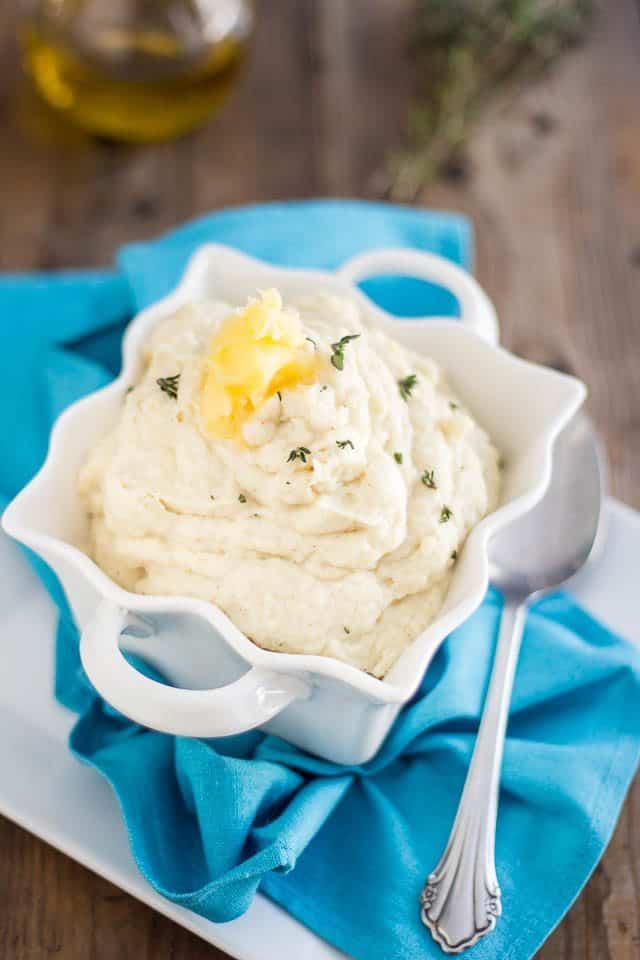 If like me, you're a fan of cauliflower mash but don't care for runny puree, then you HAVE to check out this recipe.
I'm not kidding when I say that this is TRULY IS THE BEST cauliflower mash EVER. And that little additional step that makes all the difference in the world couldn't be simpler..
---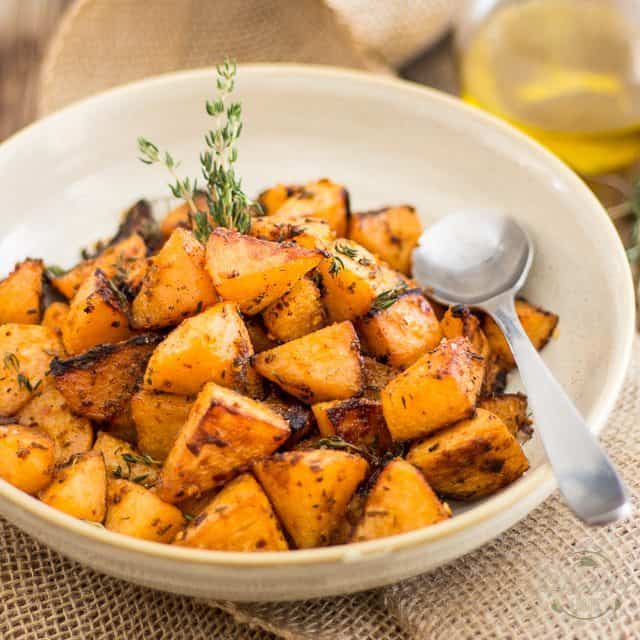 These Greek Style Oven Roasted Rutabaga are so good, so creamy, so tasty, they'll make your forget all about regular white potatoes.
And yes, that's EVEN if you're not a fan of rutabaga to start with…
---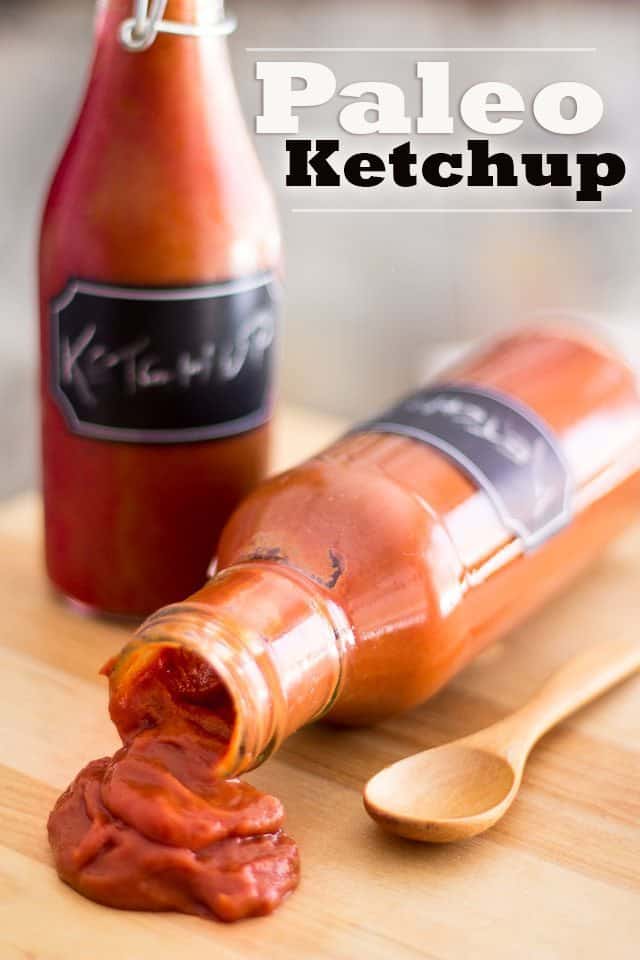 This homemade Paleo Ketchup is so easy to make and tastes so much like the real thing, I bet you're never gonna want to buy the ready made stuff ever again…
---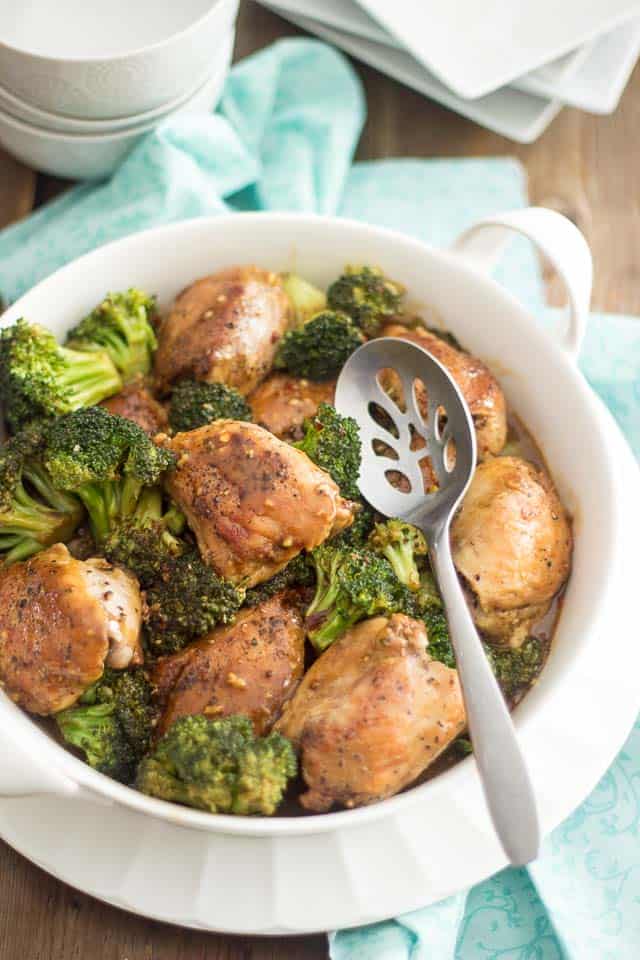 Ready in minutes, this Quick and Easy Broccoli Chicken recipe is a gustatory experience that's inversely proportional to the time you'll spend working on it.
I bet it'll end up finding a spot on your table LONG after your challenge is over!
---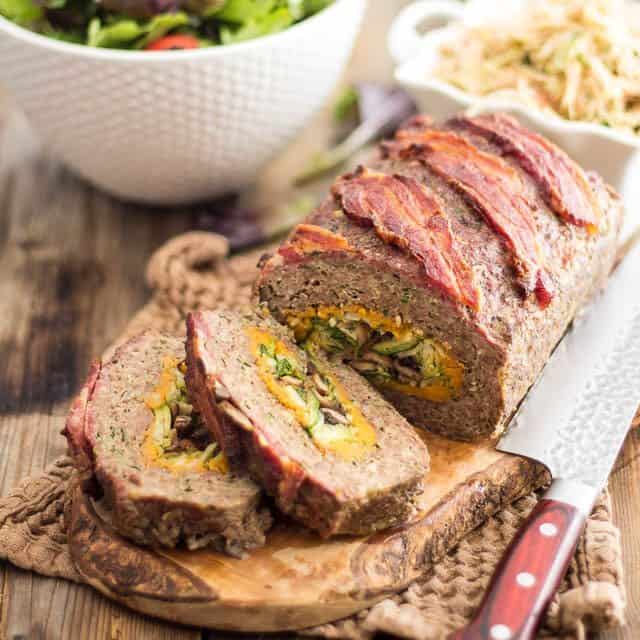 Stuffed with Sweet Potatoes, Mushrooms and Brussels Sprouts, topped with crispy Smokey Bacon…
A spectacular recipe you'll want to keep as part of your regular rotation!
---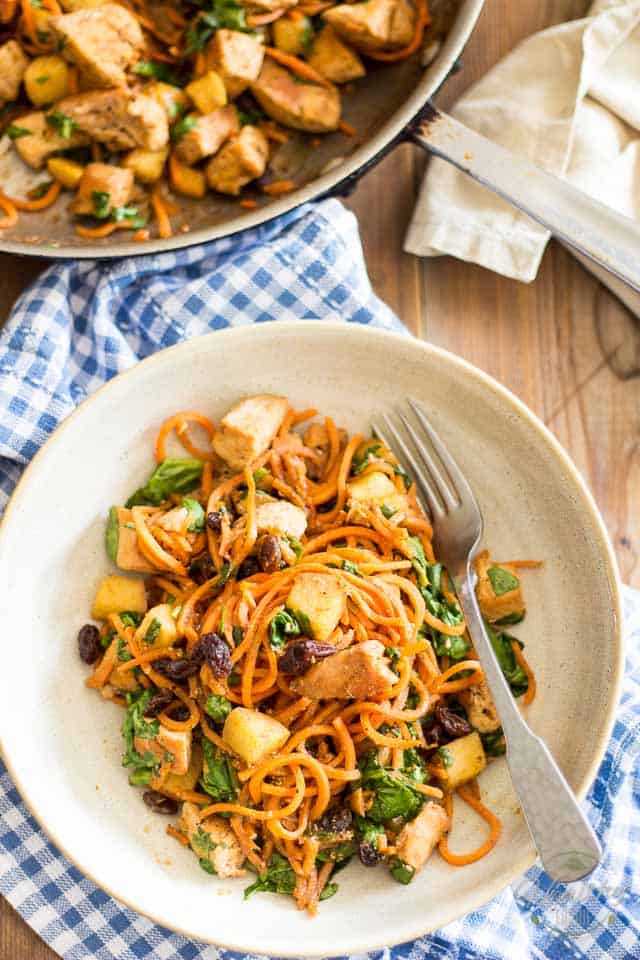 Easy on the palate any time of day, this Sweet Potato and Chicken Hash is a real treat for the taste buds; it's also super quick and easy to make!
---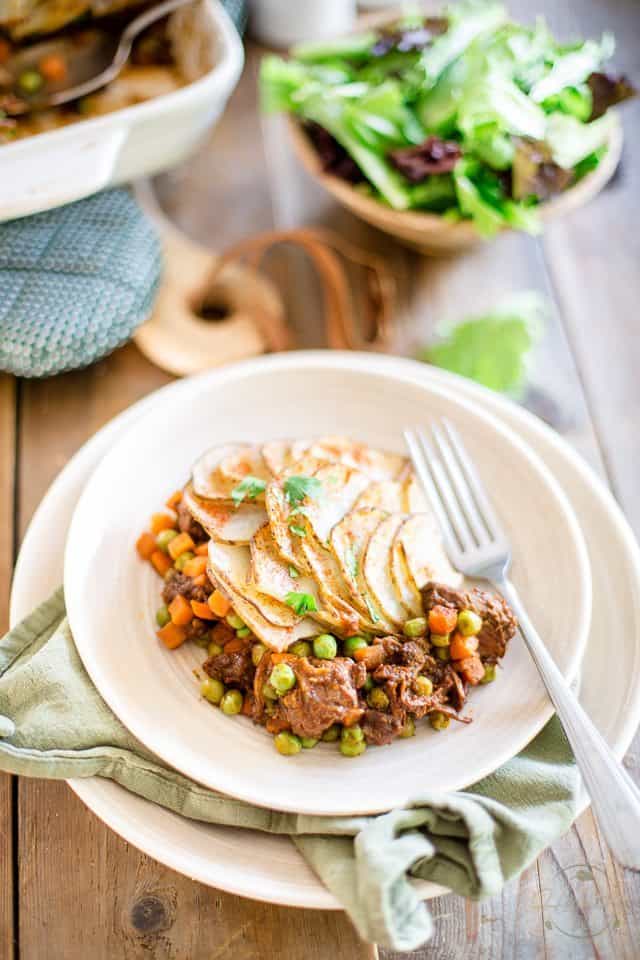 While this recipe may have you spend a little bit of time in the kitchen, I'm sure you'll agree that it was worth every single second!
Another dish that I'm sure will be a part of your regular rotation for a very long time, clean eating challenge or not…
---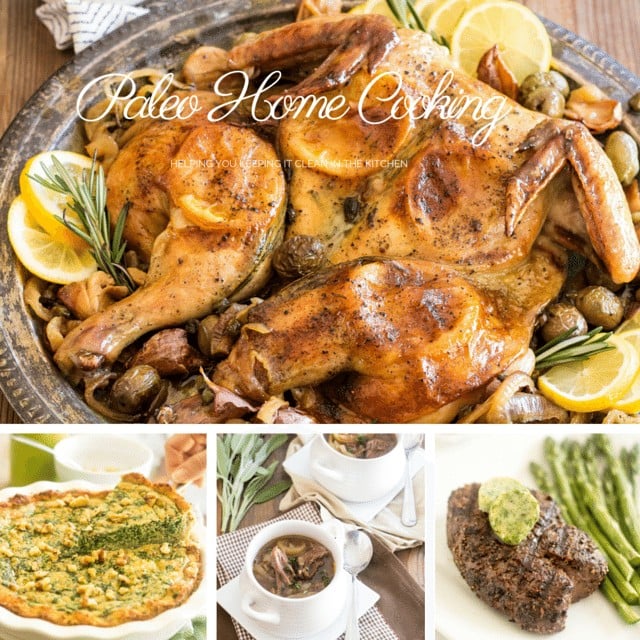 Hungry for more?
I've got plenty other great Squeaky Clean Recipe ideas in Paleo Home Cooking! Just sayin', you know… In case I didn't get you covered here!